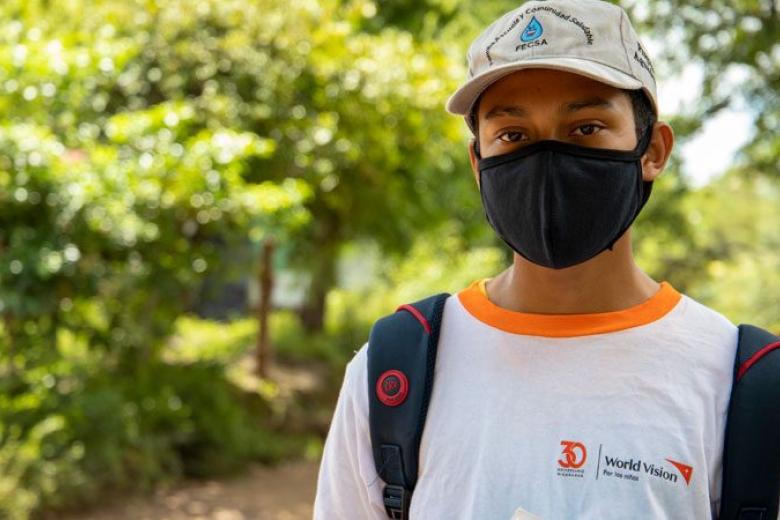 Teen leader Isaac focuses on the environment and community health
Wednesday, November 4, 2020
Isaac lives with his mother and brother in a rural community in western Nicaragua.
On the roads in his area, he used to find plastic bottles and other rubbish that his neighbours would throw away. 
"I wanted to see changes in my community. There was a lot of rubbish in the streets. It looked very ugly and was unhealthy for my community," he says. 
Since we didn't know what to do with the bottles ... we were helping to create nests for mosquitoes.  We got very sick from dengue, sometimes the health centre could not look after all of us.
In February 2020, World Vision Nicaragua's Safe Water programme began implementing the Healthy Family, School and Community (FECSA) methodology, to influence the transformation of personal, family and community hygiene habits, creating a cleaner, safer environment.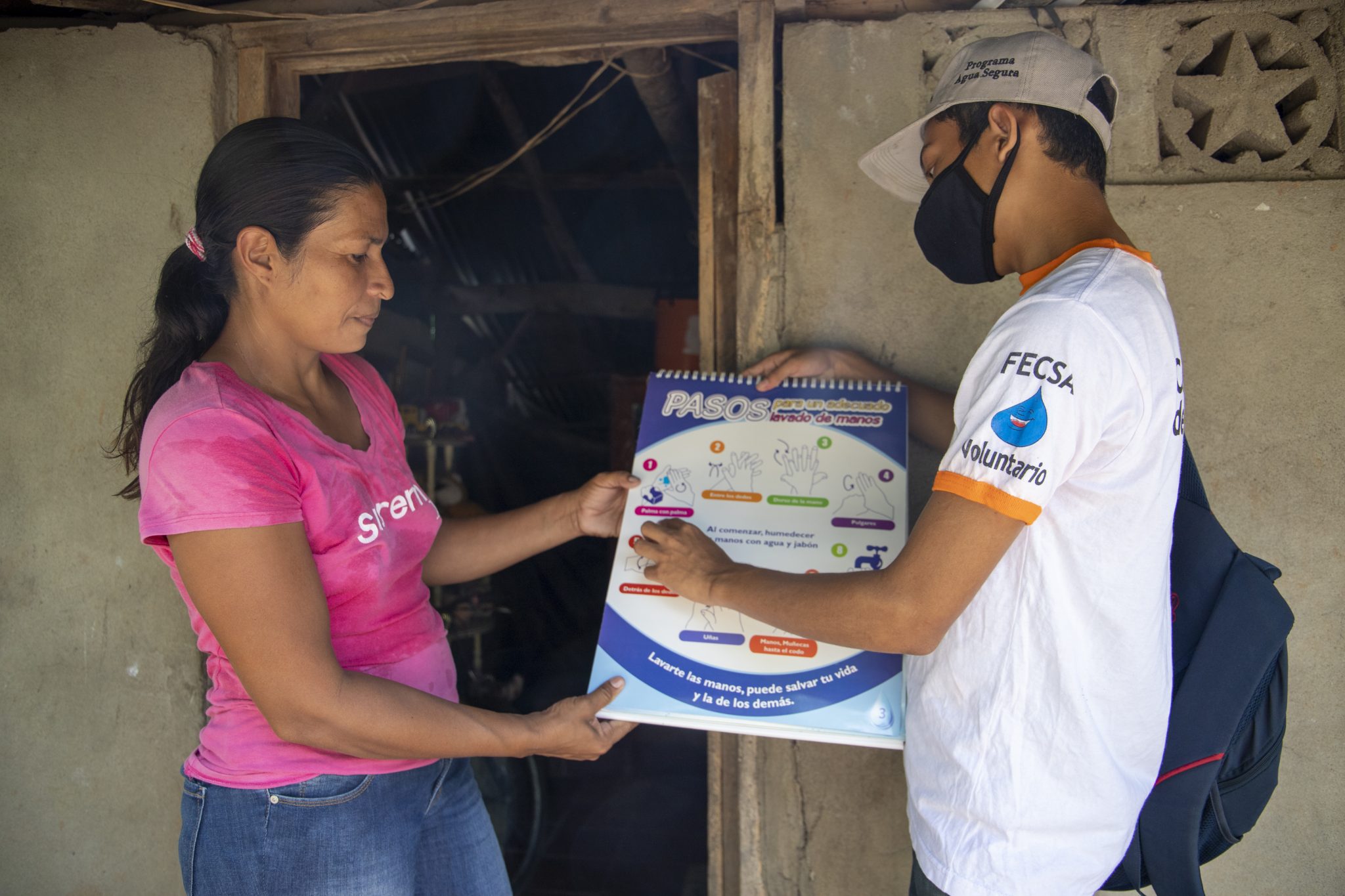 With the arrival of FECSA, Isaac, a sponsored child, decided to become a volunteer hygiene brigadier to contribute to the well-being of the environment and his community. 
He was trained in rubbish treatment, water purification, latrine and toilet cleaning, and personal hygiene. As a hygiene brigadier, Isaac shared these lessons with other families in his community. 
"FECSA has been very important for our community, we have learned to clean our patios and latrines well, to stop throwing rubbish on the roads and to wash our hands well after touching our animals," he says.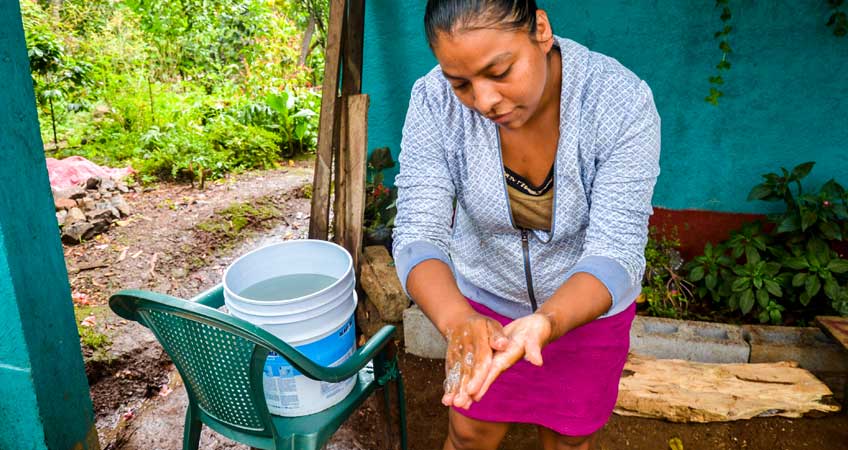 A significant change in a special context 
Isaac assures that FECSA arrived at the perfect moment to protect the community when they were threatened by COVID-19 . 
"We thought we knew how to wash our hands, but with FECSA we realised that we didn't.  When we started with the training, the first cases of coronavirus were occurring in the country, so our community is very grateful to World Vision, because they taught us the main ways to prevent the virus and they donated hygiene kits," Isaac says. 
 "Now it is clean and more orderly, we learned that the glass bottles should be buried so they don't become mosquito breeding sites and the plastic ones should be reused as much as possible," he adds. 
In 2020, more than 2,000 people have taken part in the FECSA methodology, learning to take care of the environment, and their personal, family and community hygiene.