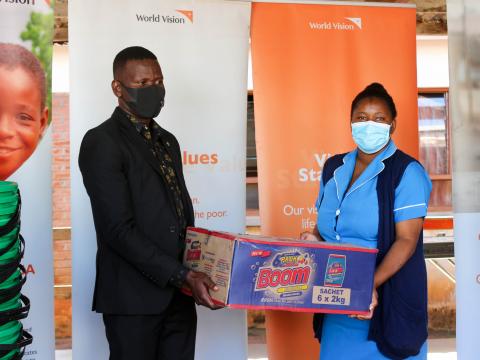 Supporting health centres to fight COVID-19 in Malawi
Friday, March 19, 2021
By Fyson Masina - Communications Officer, Malawi
As part of curbing the spread of the novel coronavirus in rural areas, World Vision has donated Personal Protective Equipment (PPE), hygiene and sanitation items worth MWK 35 million (USD 45,000) to eight health centres in Salima, Karonga, Dedza and Chitipa districts.
The items which include powdered soap, hand-washing buckets, chlorine and gloves were distributed to Khombedza and Chinguluwe health centres in Salima; Mayani, Mjini and Chiphwanya health centres in Dedza; Lupembe and Mlare health centres in Karonga, and Kameme health centre in Chitipa district.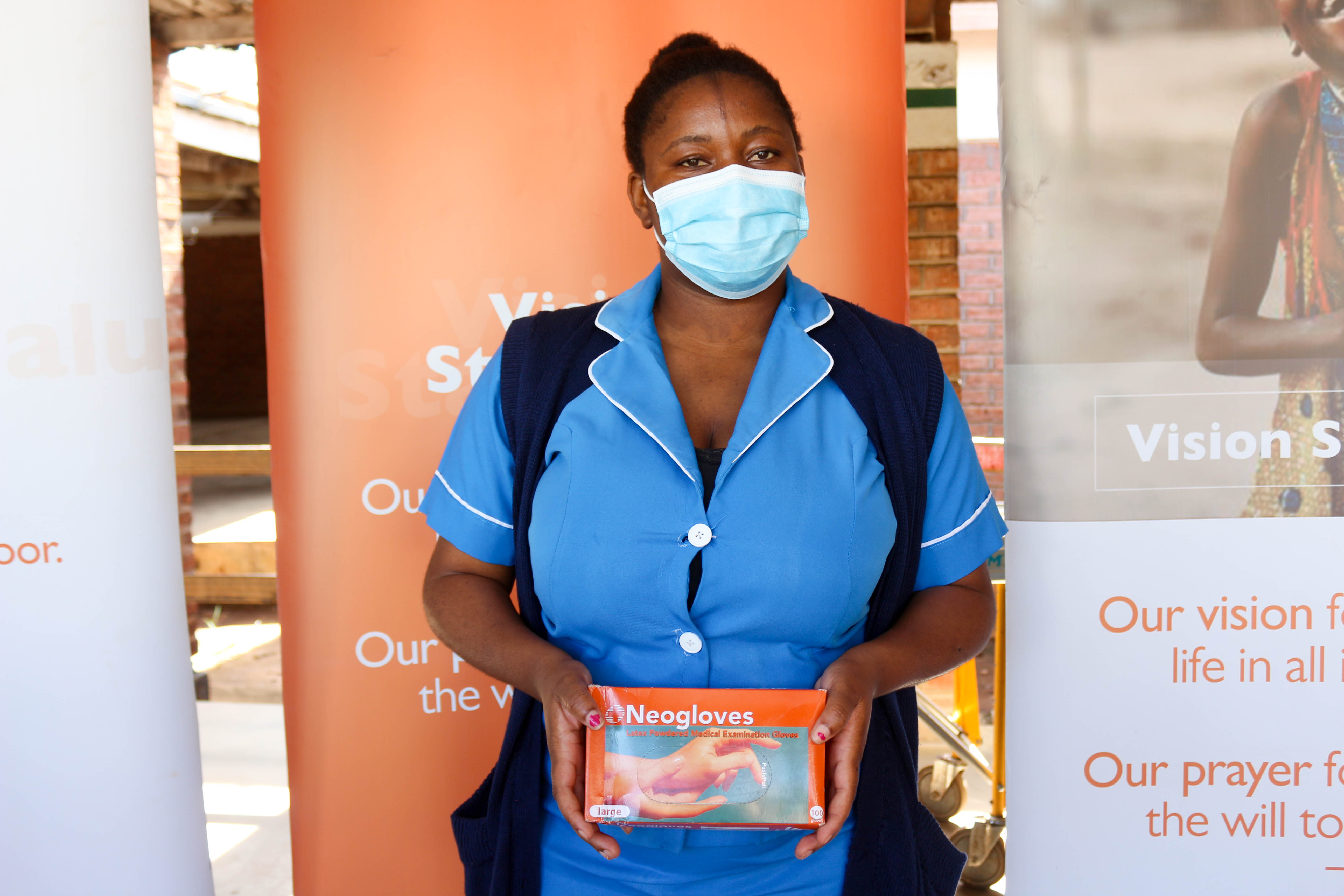 World Vision's National Coordinator for Child Protection and Campaigns, Lonnex Kachamba, expressed that the donation confirms World Vision's commitment to the COVID-19 fight in Malawi. "Our goal is to ensure that in fighting the pandemic, all efforts remember to keep children –especially the most vulnerable– safe", said Kachamba, before adding that the choice of donating to hard-to-reach health facilities was guided by World Vision's desire to stand with the marginalised.
Among the recipient health facilities, Salima District Health Hospital Senior Nursing Officer, Yanjanani Mawindo commended World Vision for the timely donation. She said: "This donation will go a long way in supporting our staff and people around the health facilities to access the best possible help".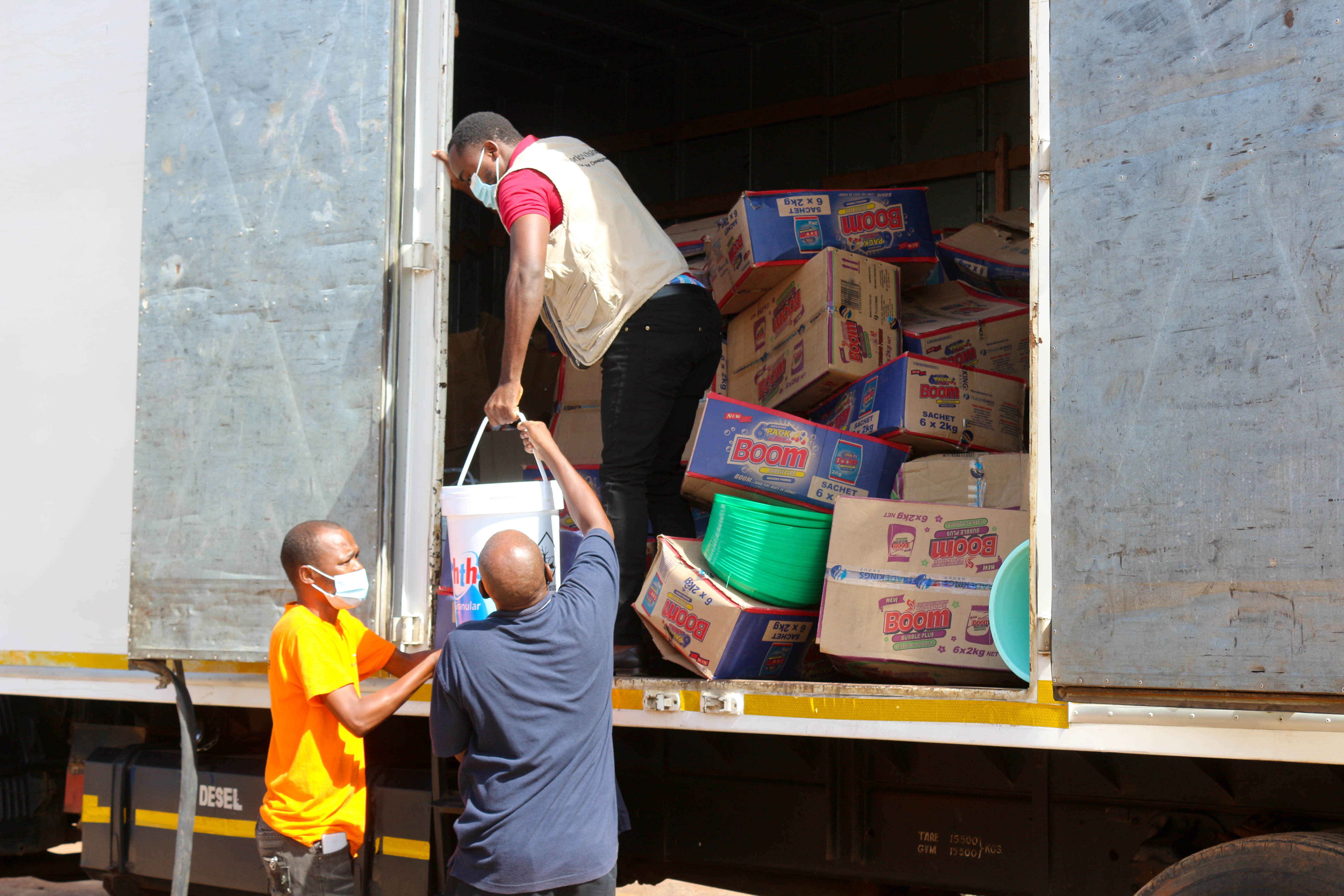 While thanking World Vision, Mawindo stressed that health centres across Malawi are still in dire need of PPE, and called upon development partners to step forward and support the cause.
Apart from procuring PPE, World Vision has also supported behaviour change interventions in different communities for preventing COVID-19. In addition, the project equipped child protection structures on how to manage abuse cases arising during the pandemic.