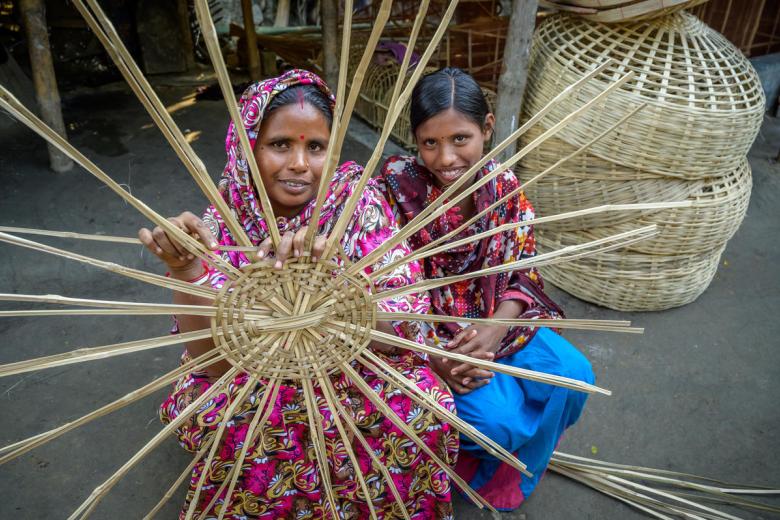 Becoming a small business woman in Bangladesh
Tuesday, February 23, 2021
Through our Nobo Jatra Project in Bangladesh, Shabitri learned about the dangers of child marriage, how to report it and how to find the authorities that can intervene.  
This hit home for Shabitri, who was married to her husband Arobindo when she was just 11 years old. 
 
"Child marriage was common," Shabitri tells us. "But from Nobo Jatra, I know the problems. Girls must be married after 18. The difficulties I faced in my life came from child marriage." 
 
Shabitri and Arobindo have agreed to keep their children in school – daughter Modhumala, 15, daughter Ratna, 12, and 6-year-old son Nayan.  
"My children are doing good in their results," says Shabitri. "I believe they will have a good future."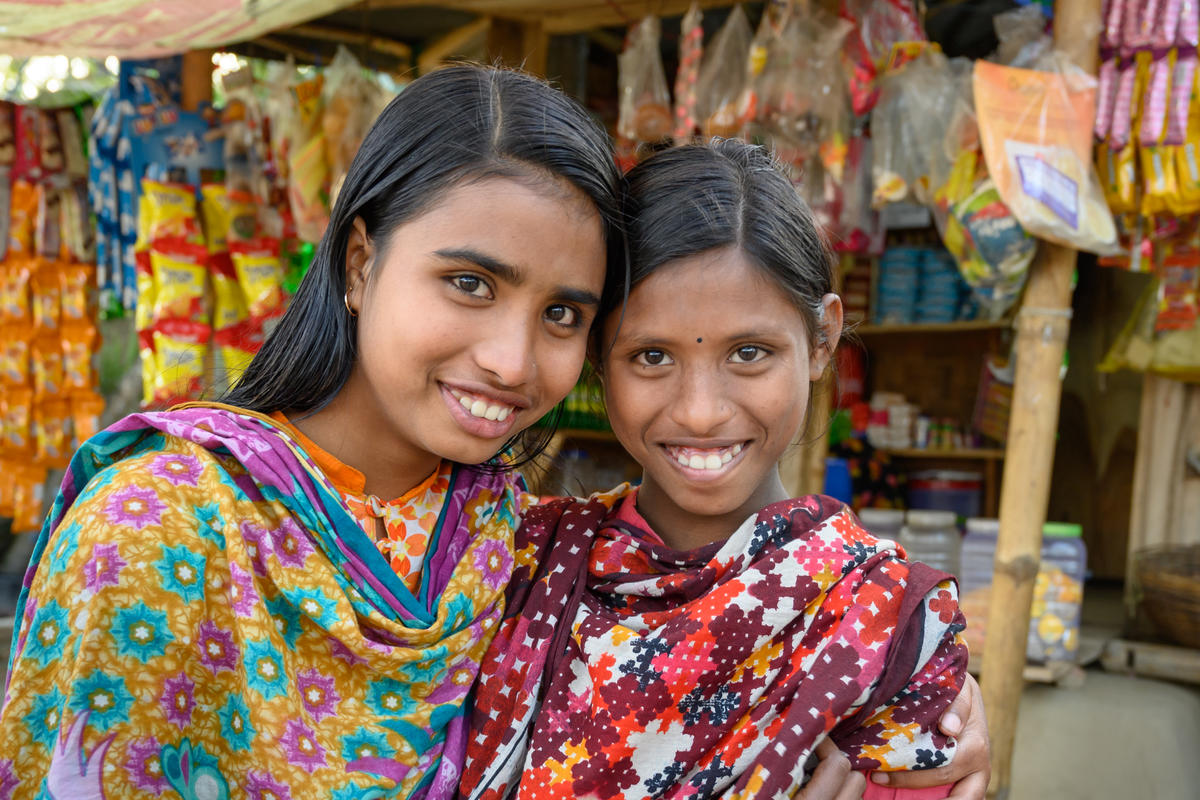 In some parts of southwest Bangladesh, between 25 and 24 percent of households live below the poverty line of $1.90 a day. At this level of poverty, called "ultra poor," events like natural disasters or an injury that requires urgent medical care can spell doom. That's how it felt for Shabitri in southwest Bangladesh. 
 
The family couldn't make ends meet on Arobindo's salary as a van driver. Then, within months of each other, Shabitri fell ill with appendicitis and Modhumala was diagnosed with a tumour in her leg.  
Financially, medical treatment seemed impossible – so the family had to go door to door, depending on the generosity of their neighbours. 
 
"I thought, 'Why is God doing this to me?'" Shabitri says. "Why is there test after test?" 
 
"The money my husband earned wasn't enough. There was not a single day that we didn't quarrel with each other. We weren't able to buy enough food. I was not able to feed my children. I thought throughout my life I would struggle with poverty and we would be unhappy forever."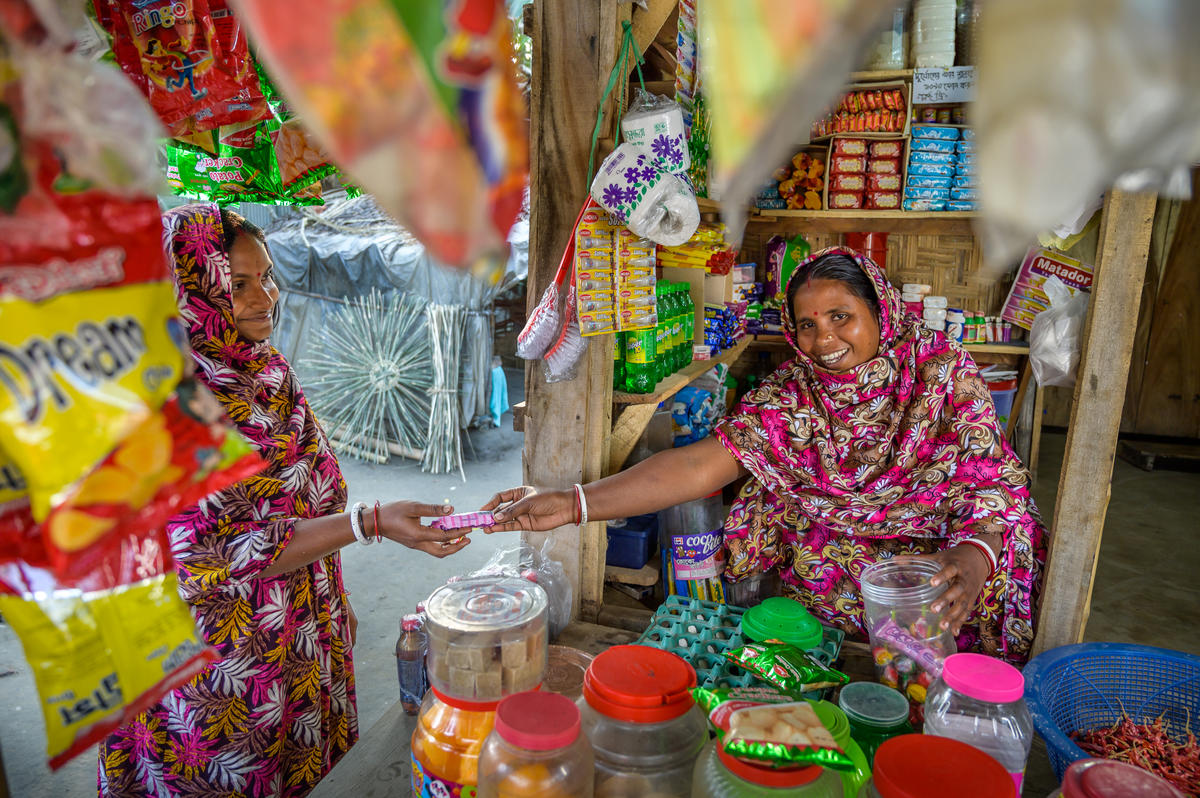 Through Nobo Jatra, Shabitri took part in entrepreneurial and literacy training. She used this training and start-up money from the project to establish a bamboo weaving business and a small grocery shop.  
"When Nobo Jatra game me a book in my hand, I felt so happy," says Shabitri. "It was hard for me, as I was totally illiterate. But I practiced with my daughter at night. Now I can calculate basic math. Now I can write. I can read." 
As part of its "ultra-poor graduation" project, Nobo Jatra has helped 21,000 women get the business skills and minimal start-up costs needed to help them launch small businesses.  
Now many of these women, like Shabitri, have "graduated" from extreme poverty and are helping others in their community do the same. 
Though I cannot help people with a big amount of money, I can help them, even if it is little.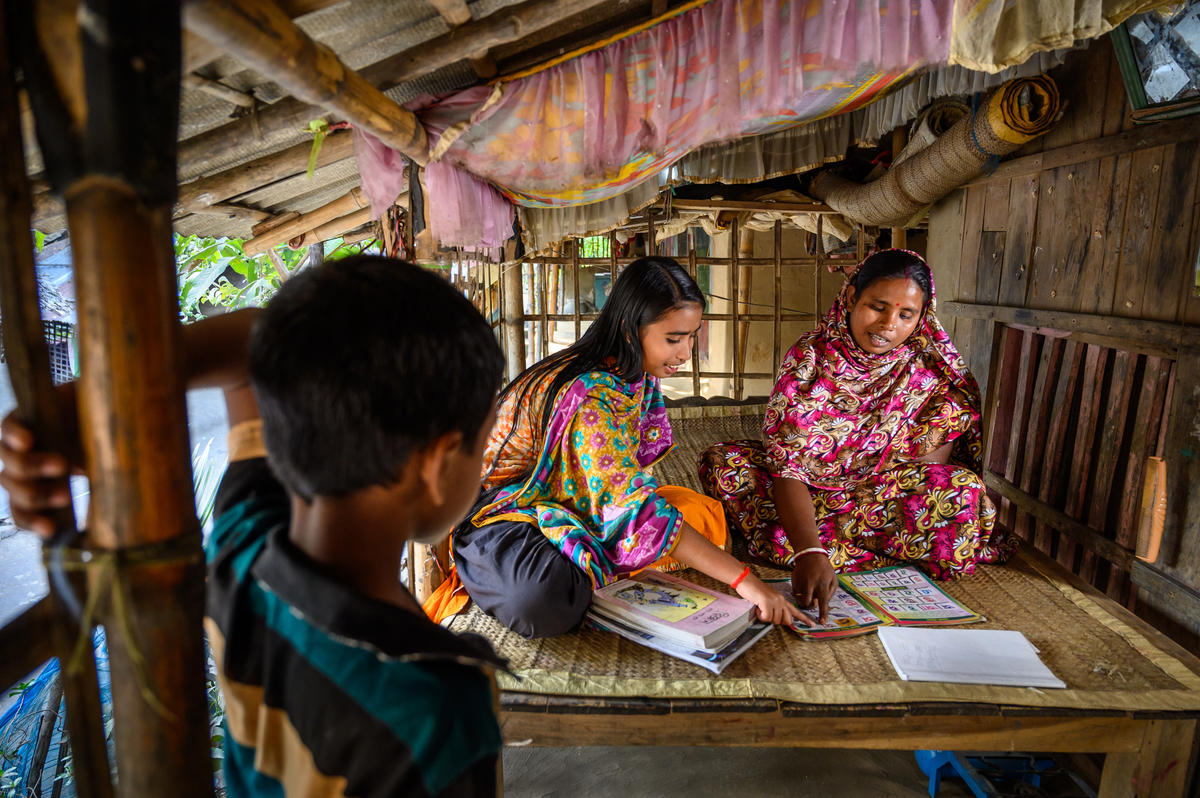 Shabitri's household is "a model for others," according to Ratindra Nath Roy, a Nobo Jatra technical officer.
Her children are proud of the incredible transformation their mother has undergone. "I am feeling so good," Modhumala says. "My mother can now write and read. She can make decisions by herself. She is independent. The most beautiful thing I love is now she can teach my younger brother." 
 
"Nobo Jatra helped to make us independent," Modhumala, who dreams of becoming a lawyer one day, adds. "I am thankful to the American people. They changed our life." 
Nobo Jatra is a five-year food security and development programme implemented by World Vision and funded by USAID Food for Peace.