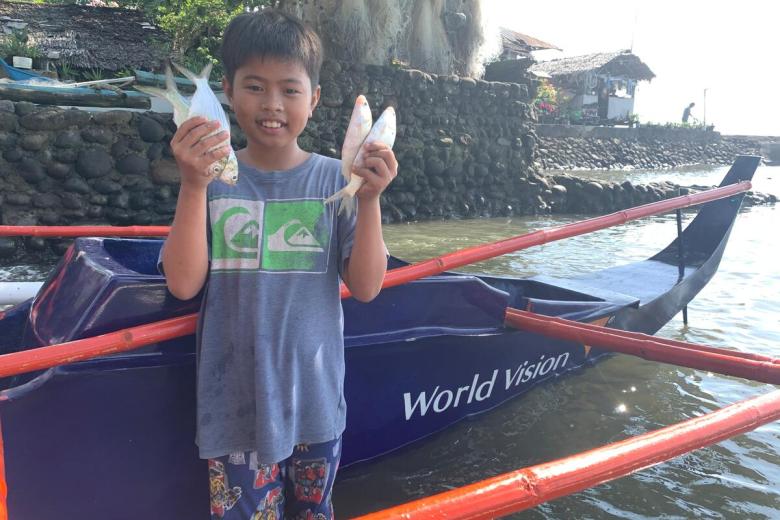 Empowering fishing families in the Philippines to rise above poverty
Monday, May 24, 2021
Kent dreams of becoming a chef. Now age 11, he helps his mother prepare their meals. He's mastered cooking eggs by himself. He's also started learning to cook the fresh catch of the day his father, Albert, brings home in the Philippines.
"I love cooking. I always help my mother in the kitchen and I want to learn how to be better at it," he shares.
His father, Albert, now 40, used to be scared of his eldest child's dream.
"We do not have much. I cannot even buy my own boat to increase my income from fishing," he says.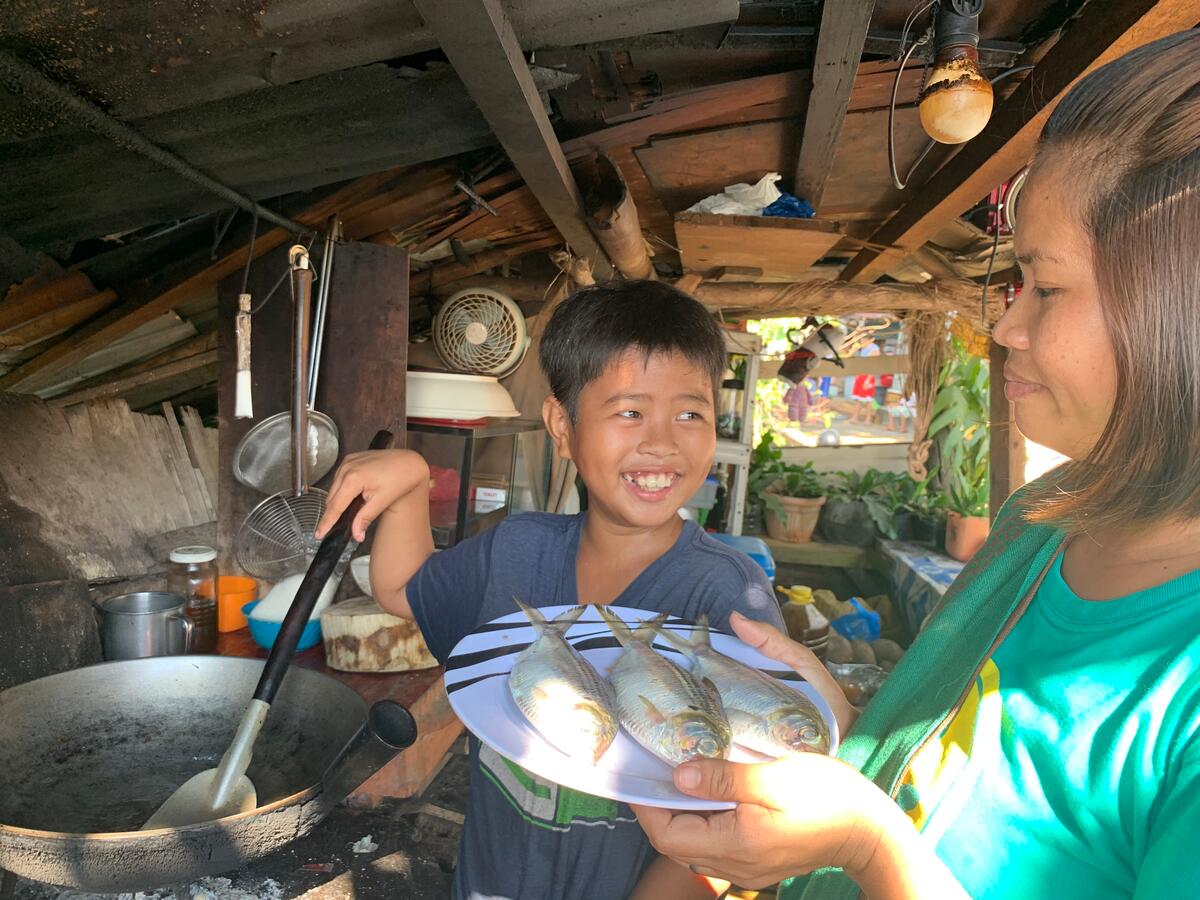 Ten years ago, Albert used to own a wooden-hull boat but it was later damaged. He has since been working for another fisherman's boat, earning an average of P6,000 ($125) each month. He also paints houses when there are opportunities, earning him an extra P500 ($10) a day.
"We try to make ends meet, but as the children grow up, we need more income to provide for their needs, especially their education," says Albert.
In April, Albert got the answer to his prayers. Through World Vision's Gift Catalogue, he received an 18 feet fibreglass boat with marine engine. He also received gillnets.
"When they told me that my family will receive a motorised boat, I was in disbelief. We have been praying for this help. And when this was finally handed over to us, I couldn't contain my excitement. I am just grateful," Albert smiles.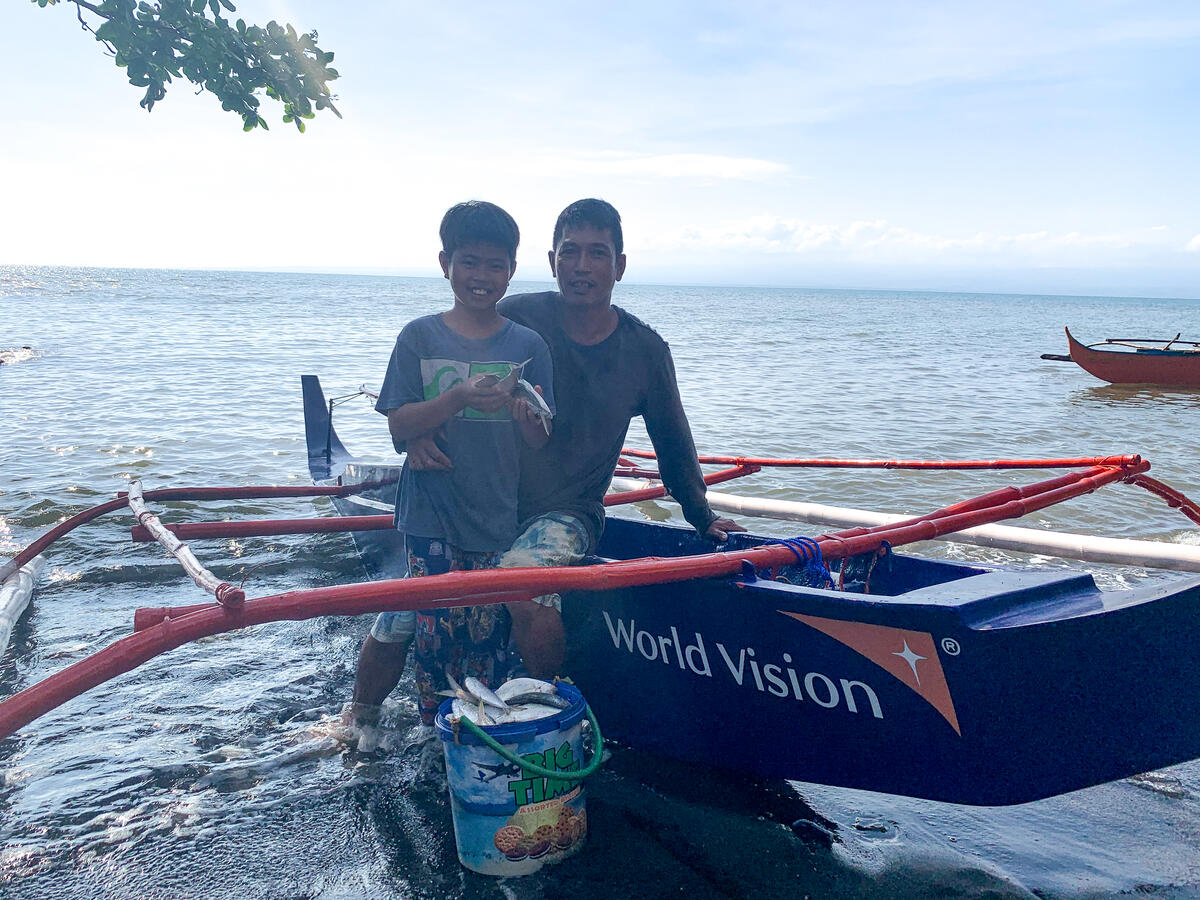 With a boat of his own and gillnets, he expects to earn between P15,000-P20,000 ($312-$416) each month.
He and his fellow fishermen, who received the same support, were also trained on the proper handling of a fibreglass fishing boat, fishing methods, marine life and coastline conservation by World Vision, in partnership with the Bureau of Fisheries and Aquatic Resources (BFAR).
"That training was useful to us. We will definitely do our best to protect the marine resources to ensure that our children will also benefit from them," he says.
Giving back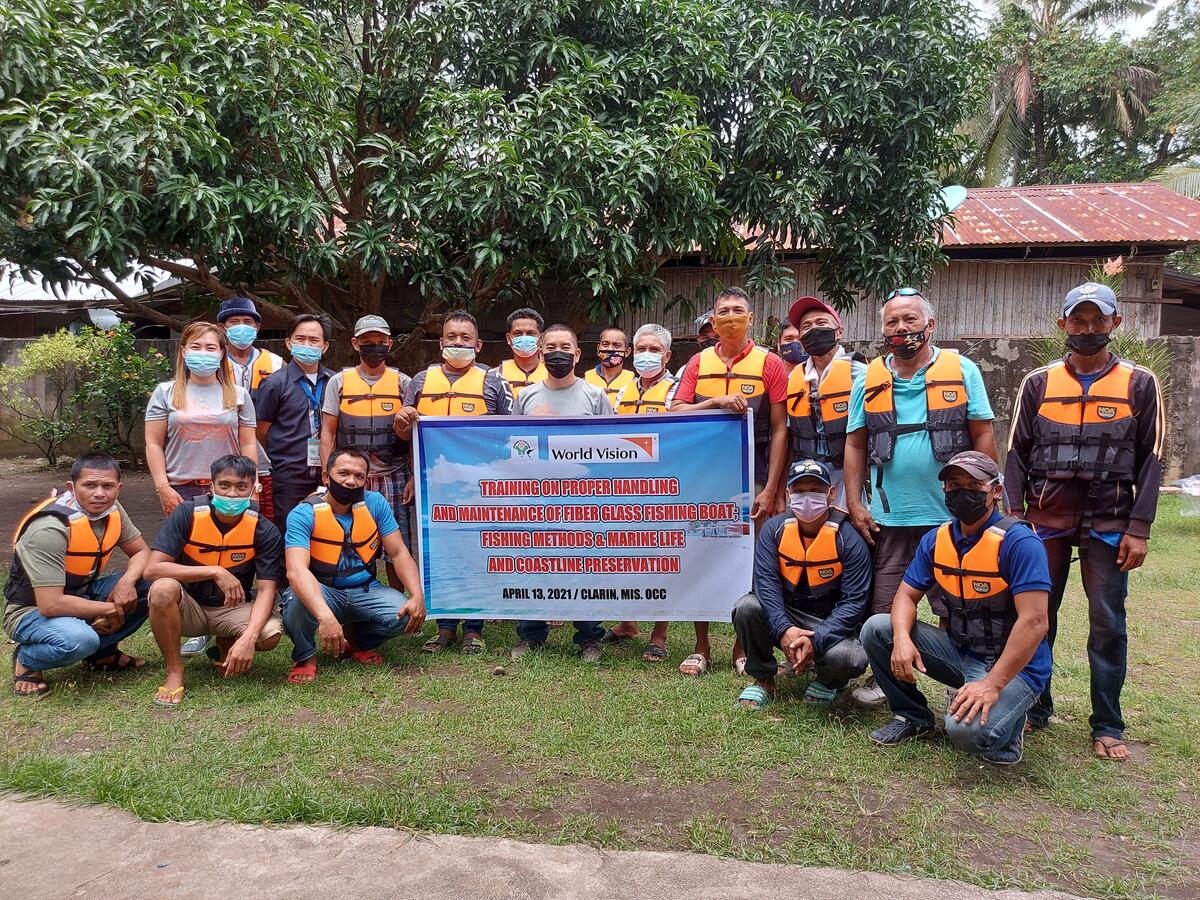 World Vision worked with the fishermen association and the barangay (village) local government to help ensure the smooth transfer of the boats to the fishermen, as well as sustainability of the project.
As agreed by all parties, the beneficiaries will have to give back only 10% of the total amount of the boat within one year. Their payment will go to the association that will then manage the fund and purchase fishing materials for other families.
"I am all for it. By giving back 10% of the total cost of the boat through our association, I hope to help other fishing families in our community who also have dreams for their children," Albert says.
Now that he's empowered and equipped to earn better income, he is no longer afraid. He knows there will be challenges ahead and he will definitely need to work hard, but he is off to a fresh start in helping Kent become a chef.