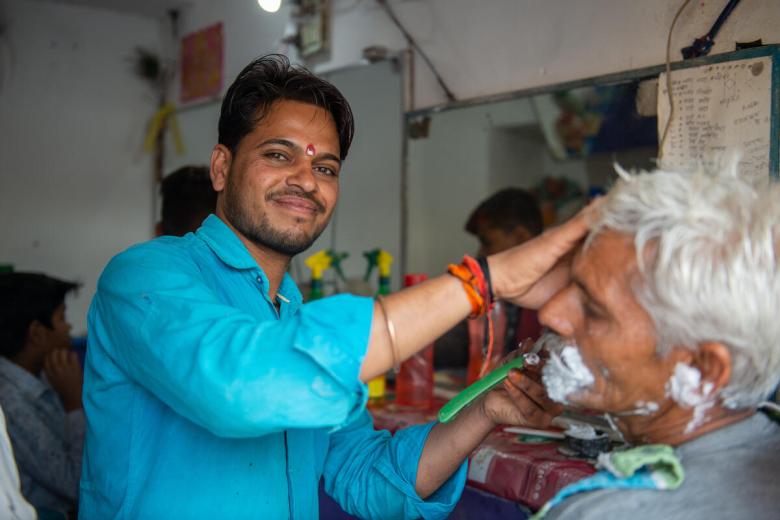 India: A barbershop gives Hemant income stability
Thursday, April 15, 2021
Young and old people gather in an alley outside this village salon in India. It is Saturday, the busiest day at Hemant's barbershop.
Hemant, 31, has been a barber for 17 years, more out of necessity than anything else. He dropped out of school and got married at just 13 years old. His wife Vandana was only 12.
Child marriage was practiced in his community then, and in Hemant's case his father's early death quickened the process. As the eldest son, he began to take care of his mother and three younger siblings.
From 2003-2007 Hemant worked at a barber shop an hour away from his village. He wanted to become a police officer, but never got to realise that dream. He felt like he didn't get the chance to succeed.
"I couldn't stay in school because I had to look after my family. I couldn't do anything because I was not educated," says Hemant.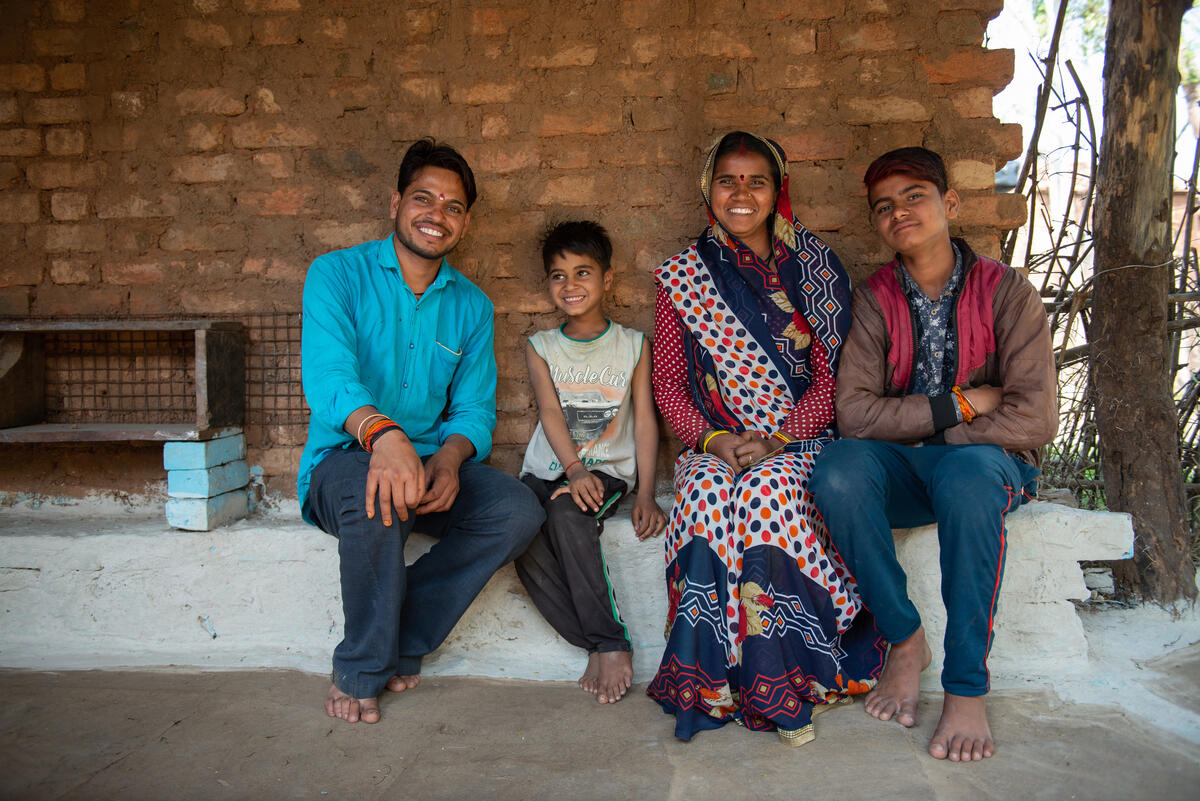 Hemant spent a lot of time away from his family and working for other people. He wanted to start his own business, but he had no capital. In 2007, Hemant received a hair cutting kit from World Vision India. He took that opportunity to open a barbershop at his home.
"For the first few days I got so many customers that I could hardly take a break. I'd never had so much money," says Hemant smiling.
He had worked as a labourer and a farmer at the same time as being a barber. They were all poorly paid jobs … but by having his own business meant he could finally earn more.
"I didn't have to pay rent or work for anyone. I also get to spend a lot of time with my family," says Hemant.
The business started 13 years back and is still the source of income for his family.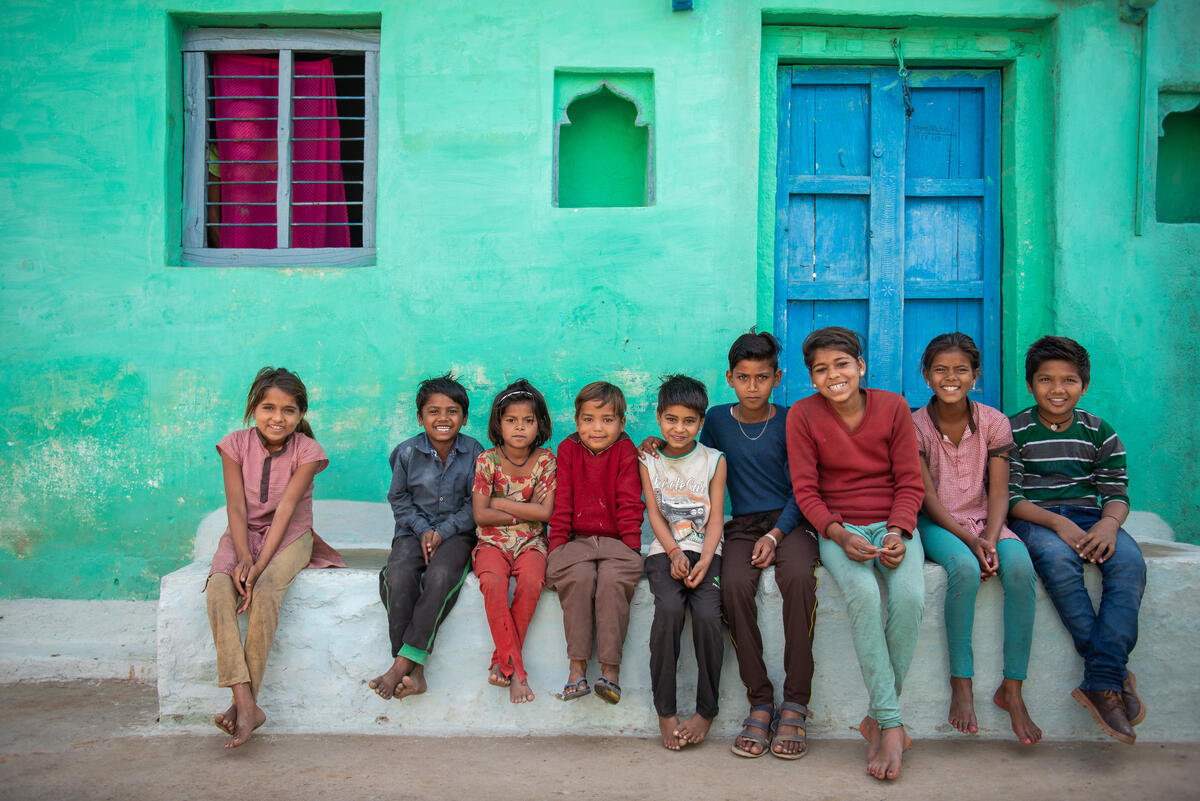 Hemant and his wife Vandana are raising three children Govind (15), Rubi (11) and Madhuram (7). Govind has surpassed his father's education level.
Govind, Rubi and Madhuram all attended a Remedial Education Centre run by World Vision India. They are all part of World Vision India's children clubs.
On a busy day like this, Govind helps his father Hemant sweep the floor. Hemant began his apprenticeship as a barber by sweeping the floor of the barbershop.
Since 1999, World Vision India has been working in 61 villages at Birdha Block in Lalitpur. Through various interventions, they're working with 24,276 children from 11,461 families.
Find out how we're helping to break the cycle of poverty.