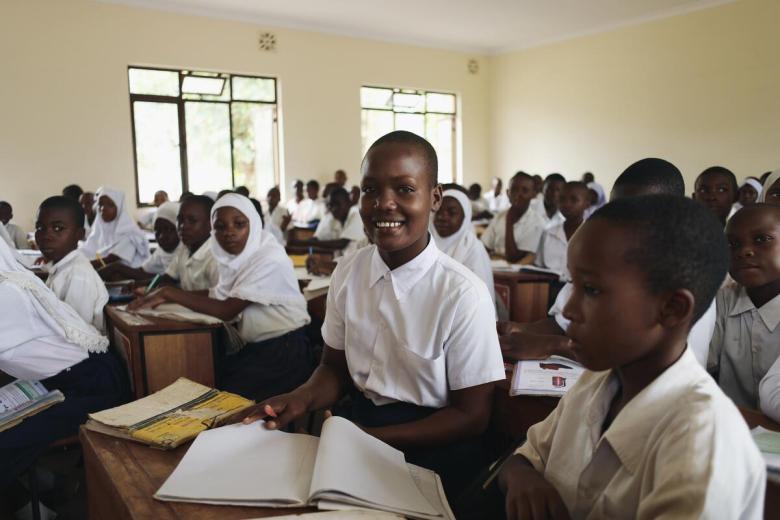 Esther risks rape to get to school
Monday, May 29, 2023
To get to school in Tanzania, 16-year-old Esther walks eight kilometres each way. As a child, her biggest fear was crossing the river teeming with hippos and crocodiles,  but now that she's older she faces a new fear all together: being raped. 
"On the way, you may meet various dangerous animals such as hippopotamus or people who ambush girls and rape you," she says. " We are afraid because we don't have someone to accompany us."
Two things have changed in Esther's life since first begging her parents to let her go to school. The first is that she's older, which immediately puts her at greater risk of sexual violence. The second is that her country is being crippled by drought. Each day she arrives later and later to school because she has to walk further each morning to find water before walking to school. This means she stays later to finish her schoolwork and ends up walking home in the dark.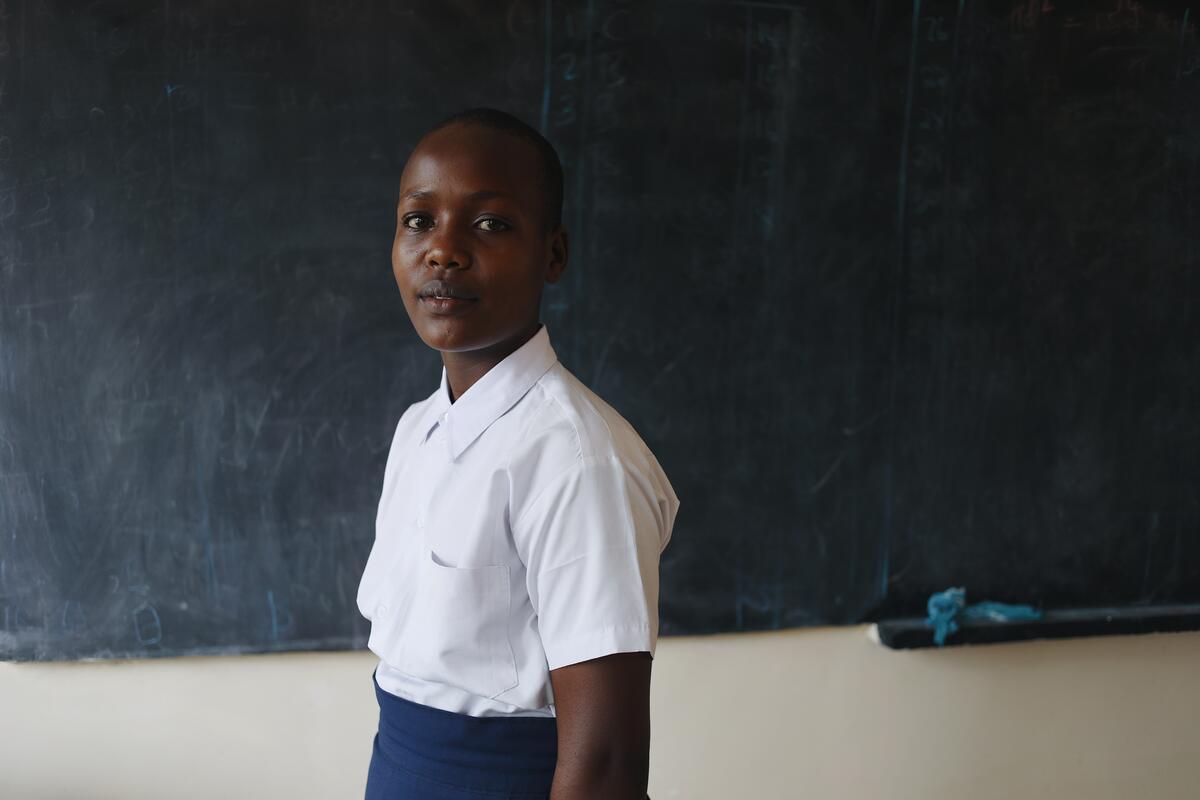 But Esther's commitment to school is unwavering. Being the daughter of farmers means it was never mandatory for her to go to school, and living far away made it difficult for her parents to see the point in sending her. But even as a young girl, Esther was keen to learn. She believed education was her ticket to better opportunities and was determined to get there – even though it meant starting classes when she was much older than her peers. 
Being out at night is a real risk. It's one she takes daily but she fears the day will come when it will be her turn to suffer. 
When it comes to crises – even climate ones like drought – girls are often the first to suffer. Girls are often the first to drop out of school or the first to face sexual violence as a result.
The teachers at Esther's school are aware of this.  With support from sponsors, World Vision has trained teachers like Regina John Msami to pick up on the signs of sexual violence and set up a network of community guardians. 
"Many times female pupils report that they were chased on their way by men," says Regina. "As guardians we follow up on these incidents including reporting to the authorities just to ensure kids are safe and their environment is safe for them to be free to walk to and from school."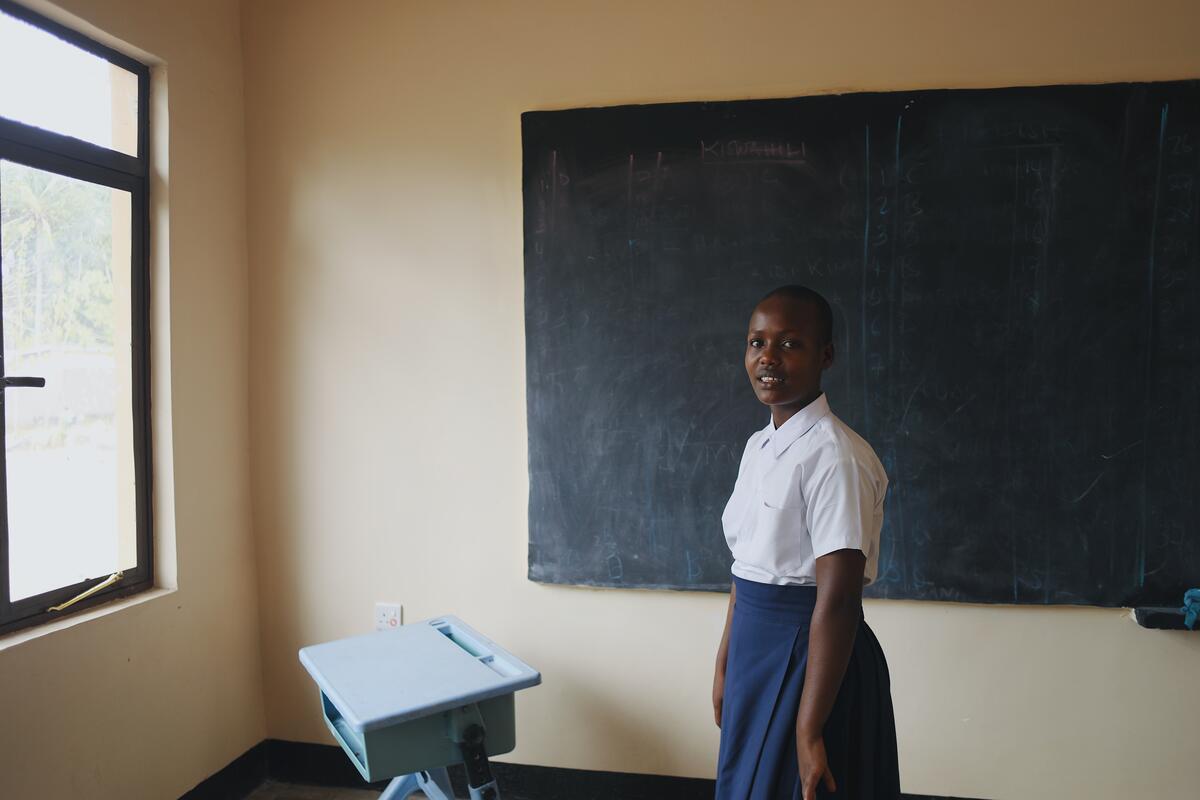 At Esther's school, 395 children out of 600  are sponsored, but the training and resources that sponsorship funds benefits the entire school body. This includes new classrooms, a  school feeding program and a literacy program to support children who are struggling academically. The results speak for themselves: since World Vision started collaborating with the school, it has risen to the top-performing school in the district. 
But, the celebration is muted. With girls still risking their lives to get to school, teachers are more concerned about safety than academic performance. 
"This really endangers children's lives," says Regina. "Female children face challenges compared to male children as they are at risk of rape. To ensure they are safe we ask them to leave the school in the evening in groups."
That's one measure. With increased funding, the school hopes to one day build two satellite schools closer to areas where girls who walk the farthest life.  
This would mean girls like Esther would no longer have to live in fear, while other girls who aren't in school would have more incentive to attend.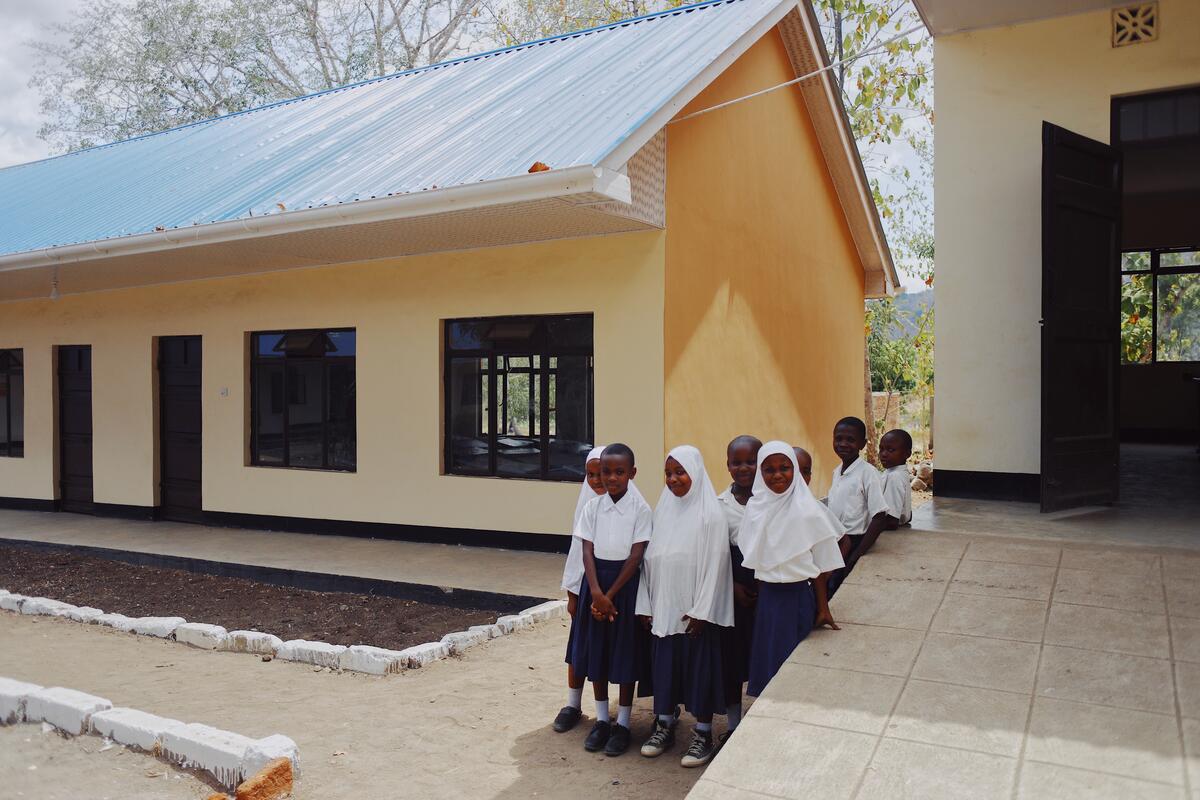 That's a game changer because global experts agree that the education of girls is one of the biggest keys to ending extreme poverty. When girls stay in school it has been proven that they live longer, marry later, earn higher income and are more active members of the community. In fact, for girls who stay in school, just a single year of school education can increase their income later in life by more than 20%. 
It's not just girls whose lives can be transformed by getting an education, but their families and communities for generations to come.
"What I enjoy is getting a varied education," says Esther, "so that I can teach my parents as they have not gone to school."
Right now, 1,000 girls urgently need sponsors so that they can stay in school and build a future free of fear.  Join the movement to sponsor a girl by October 11th, International Day of the Girl