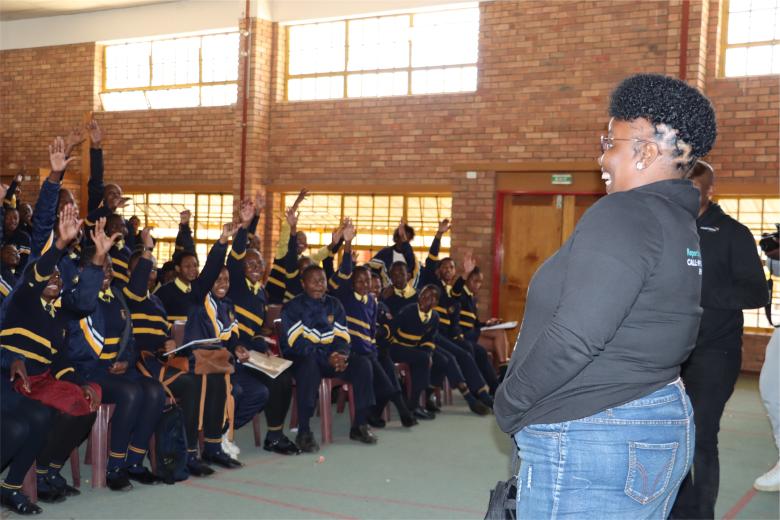 Safeguarding children in the digital era World Vision Eswatini reaches out to children in Mbabane
Monday, June 26, 2023
To honour June, the Month of the Child and the Day of the African Child, World Vision in Eswatini had a school outreach at Hermann Gmeiner High School in Mbabane.
This year's Day of the African Child theme is "The Right of the Child in the Digital Environment", which means the right to non-discrimination which requires the government to ensure that all children have equal and effective access to the digital environment in meaningful ways.
The Communications team and "It Takes Eswatini To End Sexual Violence Against Children" campaign ambassadors, Pamela Zwane and Pastor Mathabela took time to educate the learners about sexual violence and the opportunities a young person can grab whilst using the internet.
"The internet is a beautiful space which comes with a number of opportunities, but, be careful. A lot of children have been trafficked through these precious phones we have. This phone can create opportunities for you, and at the same time, destroy your future", Pastor Mathabela, one of the campaign ambassadors warned the learners. 
The high school learners listened attentively to the information being shared and energetically participated when they were also asked questions.