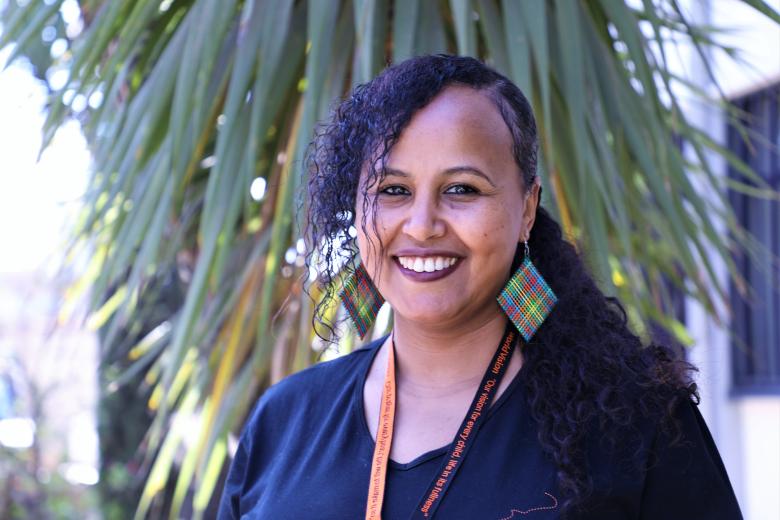 Message from our Ethiopia HR Director on International Women's Day 2022
Friday, March 4, 2022
As an international humanitarian and development actor, World Vision would like to, on the occasion of International Women's Day 2022, stand with women in confronting any bias, stereotypes, and gender-based discrimination. We strive to help create a world that is diverse, equitable, and inclusive.
In our commitment to the realisation of an equal future, we have taken several measures to help break the bias that culture has had on women for several years on different fronts. These measures include the development of a gender-sensitive policy which makes a comfortable ground to women, stretching from recruitment with affirmative action, to providing comfortable maternity and childcare allowance.
World Vision also provides various possibilities for women to be empowered in leadership roles, ranging from manager to senior director roles. Our senior leadership team comprises 50% women, and 17% of our higher-grade positions are filled with women professionals. Across our programmes, the organisation respects and affirms women's, men's, girls', and boys' equal worth, dignity, and rights, as well as the critical role that each group plays in achieving long-term transformational development.
Gender equality and women's empowerment are commonly recognised as core development goals that are essential for the realisation of human rights and the achievement of effective development. Women and men must have equal authority and resources to design their own lives and contribute to their families and communities if sustainable progress is to be achieved.
Without addressing the basic challenges of gender equality, it is impossible to establish long-term child well-being. In our policies, we have outlined our commitment to gender equality as a critical part of the organisation's vision for life in all its fullness for every child.
Once again, World Vision renews its commitment to open more opportunities to women, and calls for the joint hands of all actors to break all forms of bias against women by developing policies that promote a diverse, equitable, and inclusive world.
_________________________________________
International Women's Day is a global celebration commemorating women's cultural, political, and social achievements. It is observed yearly on March 8th, and is also a key point in the women's rights movement; raising awareness about issues like gender equality, reproductive rights, and violence and abuse against women. The 2022 campaign theme for the day is 'Break the Bias', with the UN theme focused on 'gender equality today for a sustainable tomorrow'.