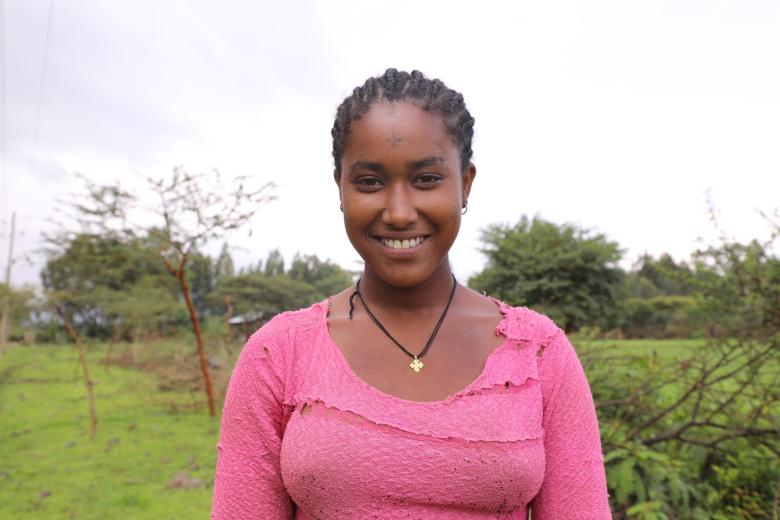 Child protection training helps Wubalem escape early marriage
Tuesday, August 24, 2021
Early marriage is a harmful traditional practice that continues to affect millions of children around the world. Though it has declined over the years, it is still persistent in developing countries. In Ethiopia, the practice of early marriage has significantly decreased over years. The Government of Ethiopia has set policies that prohibit early marriage. However, despite relentless efforts to eradicate child marriage and progressive improvement in most of parts of the country, the battle is still far from over. Some community members are still marrying off their daughters behind closed doors.
Fourteen-year-old Wubalem is in Grade 7 and lives in a small village in Libo Kemkem District. She is one of the girls who was to be married off to a person that they do not know. Her parents accepted a marriage proposal engagement, a primary wedding gift, and secretly began purchasing materials for the wedding party without her knowledge and consent.
She narrates, "I saw some signs of party preparation but was not aware what was going on behind [my back]. When I discovered the marriage proposal and preparation for the marriage, I cried and begged my parents to cancel the it, yet they refused. I sent my uncle to advise them to cancel the marriage, but they insisted and refused saying it is our tradition to marry off our daughter to anyone we wanted."
Wubalem cried for days and remained desperate, wondering what would be of her future life. She did not want her parents to get disappointed, but at the same time, she did not want her life to be ruined forever. She contemplated for days trying to come to terms with her reality, and then decided to take the case to her school.
"I remembered a training that World Vision provided us on how to report early marriage cases to the school. One day, with fear and trembling, I went to straight to our School Director's office and shared the story", shares Wubalem.
Birtukan Kinde, the School Director did not take time. "I, along with the local police officer, visited her parents and explained to them the health and psychological impact of early marriage on children's future life", Birtukan boldly explains. "We politely informed them that early marriage is a crime and they need to cancel the marriage or face legal charges."
Wubalem's father did not accept the advice at first; he felt that he was going to be humiliated if he cancelled the arranged marriage.
He says, "I have never thought early marriage was causing a problem. Marrying her off to someone seemed for me like honouring her and [a way to] make her future life better. However, when the school director informed me how much early marriage will be affecting her health while giving birth and all the impact on her psychological well-being, I regretted accepting the marriage proposal and cancelled the marriage in a week's time. I am now against child marriage and advising people to refrain from marrying off their children before 18 years."
Wubalem is happily attending school now. She is grateful to World Vision for providing her training on early marriage and to her School Director for his swift action. She says, "I give a big credit to World Vision's early marriage training and my School Director for saving me from a proposed early marriage. I am set free from the bondage of early marriage and its health and psychological consequences. When I complete my school, I would like to be a teacher!"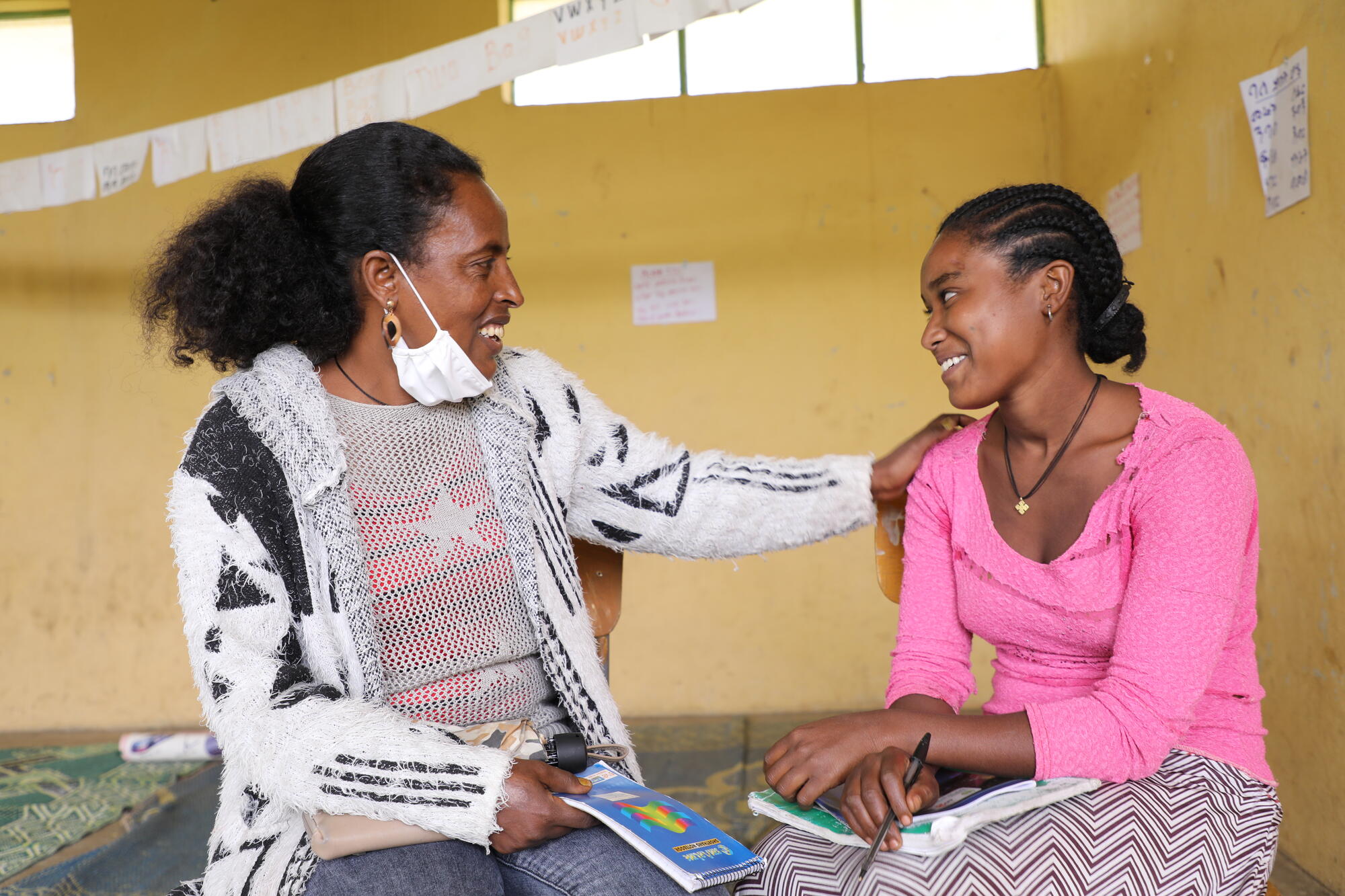 Mequan Dagnaw is Libo Kemkem's District Child Protection Expert. He says, "Child marriage was widespread in our district. After World Vision's massive training on child protection to schools, community and Government staff, we are able to reduce child marriage significantly. In the last three years, we are able to cancel more than 200 prearranged child marriages from our district."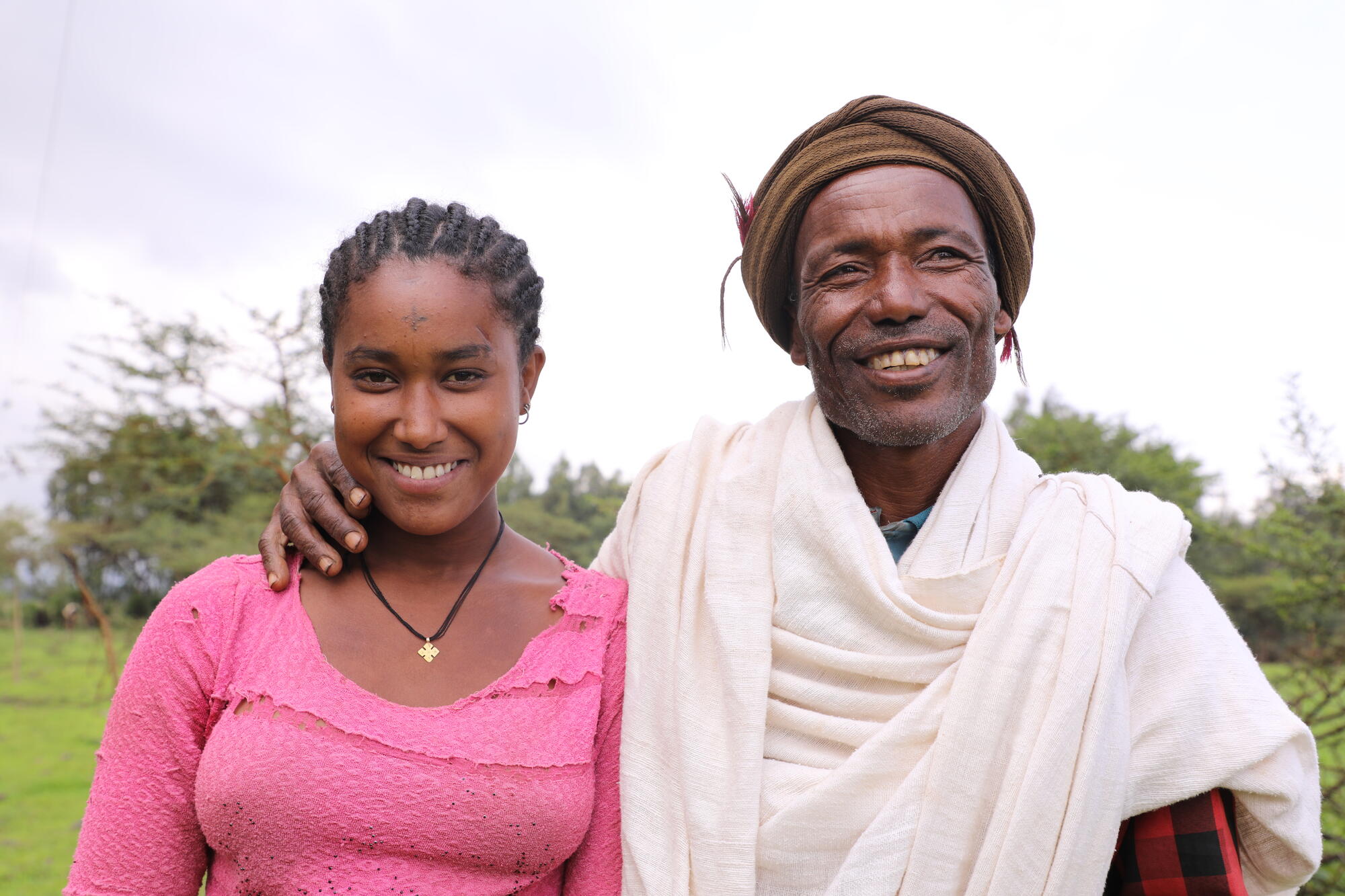 World Vision has decided to work towards the elimination of child marriage by 2025, through the It Takes a World to End Child Marriage campaign. The campaign mobilises communities, parents, children, clubs, Faith-Based Organisations, Community Care Coalitions (CCCs) and other social entities, along with support from the Government, to help spread the word about the negative impacts of child marriage. In 2020, through a partnership with the Ethiopian Government, World Vision helped stop 300 child marriages in its operational areas.