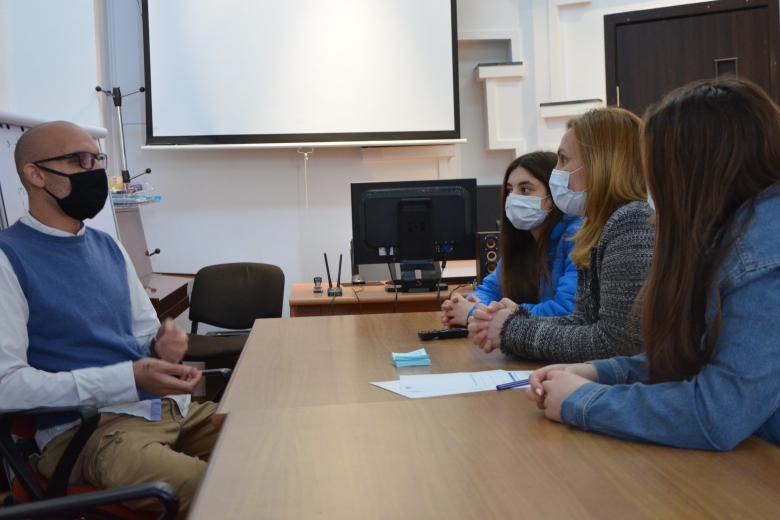 Making Change - Facilitating Community Engagement
Wednesday, April 7, 2021
Community facilitators like Hossam are frontline outreach workers who have a strong connection to the communities they serve, with an in-depth understanding of their experiences, culture, language, or needs.
Thirty-four-year-old Hossam Massoud has been working for World Vision Georgia Community Mobilization and Participation project since 2019. He serves as liaison between community members and health and social service providers, helping to ensure that people get the care and services they need.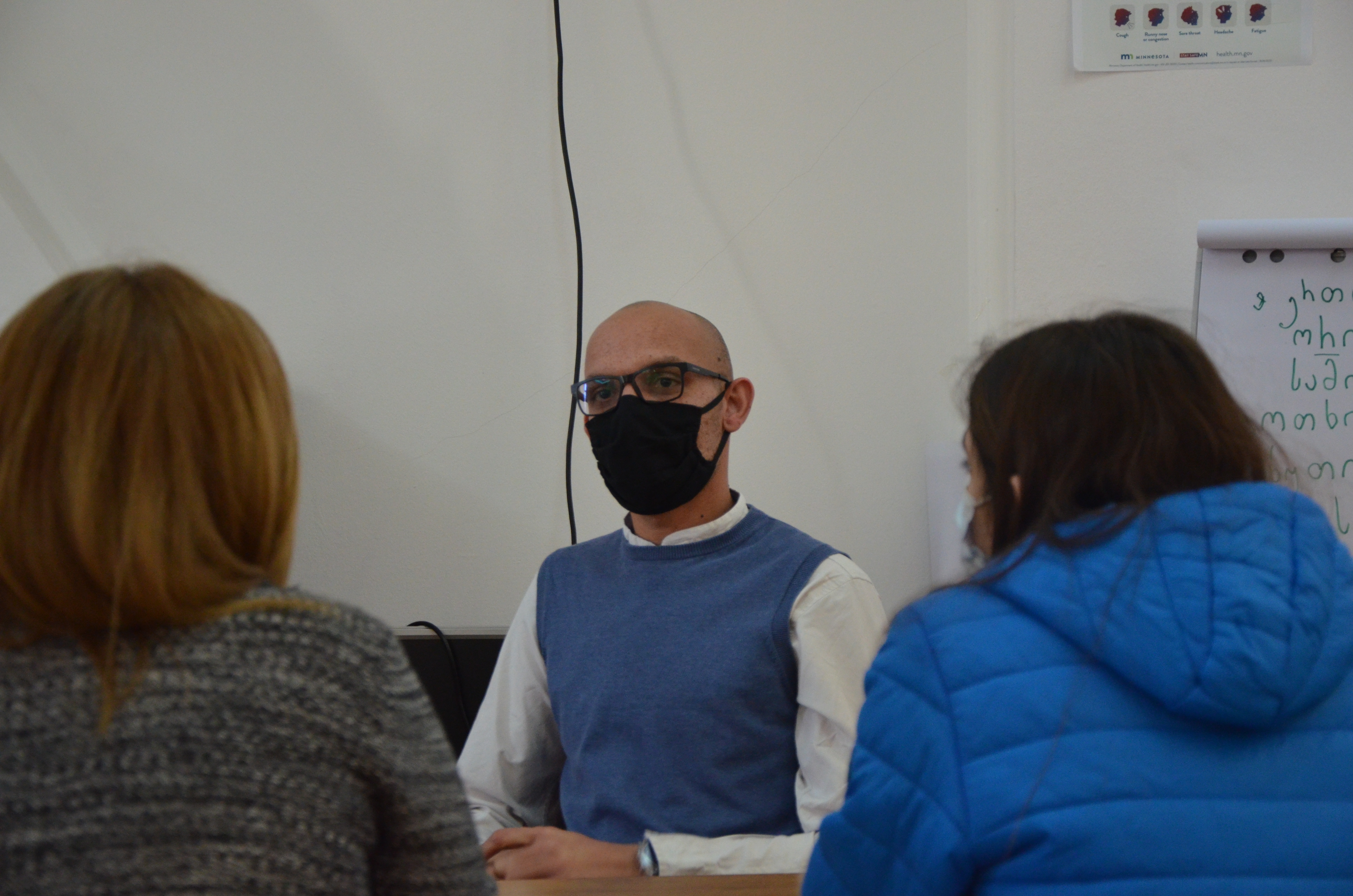 Community Mobilization and Participation is a joint project of UNHCR and WVG aimed to contribute to the realization of the fundamental rights of Asylum Seekers, Persons Granted International Protection, Persons in Stateless Determination Procedure and Stateless Persons in Georgia. The project strives to strengthen community-based protection for these people as well as contribute to peaceful coexistence with the local population and integration process.
I am so grateful for working for this project, this position made me stronger and gave me power to support others,
Says Hossam. He was once beneficiary of the project himself. He fled from Egypt in 2017. 
Hossam's days are varied, as community members constantly turn to him for information and assistance. Today he is meeting with Jacqueline from Lebanon. She struggles to register for Georgian language class and they discuss the schedule and registration processes together. Jacqueline's daughters, Hichelle and Gayelle, both study at a Georgian public school and take online Georgian Language courses thanks to community facilitator's assistance.  
"I approach my community facilitator on different issues. It is a huge support for me. I can not imagine how I would deal with everything without their support," says Jacqueline. 
Several days ago, Hossam helped a family from Palestine to register 8- and 12-year-old boys at public school. He happily shares with us that thanks to the Georgian language classes that were offered to boys by the project multiservice center, they will not lose a year at school. 
Hossam speaks about his responsibilities as community mobiliser with great passion. "I spread general information about government policies. translate a lot of UN, World Vision documents to different languages, and also help community to use state services. For example, if someone wants to register a child in the kindergarten, we support them, we guide them, we inform them about state programs eligible for them, also let them know what kind of  healthcare services they can receive.  We are always online, we are always available," says Hossam.
The project has 14 community mobilisers. Due to the Covid-19 pandemic the specifics of their work have changed. Instead of face to face meetings, mobilisers had to hold online meetings with community members. Each community mobilizer is responsible for 100 families. Nationality varies from Yemen, Syria, Jordan, Iraq to Ukraine and other countries. 
At the beginning the community facilitators work was quite challenging "At the initial stage, when I started working no one trusted us. Beneficiaries would not share information with us," Hossam says. But since then, the project managed to build a stronger bond with community members, "Today community members trust us, approach us and get support by our help." 
Community Mobilization and Participation project targets beneficiaries in four regions of Georgia including Tbilisi, Imereti, and the Autonomous Republic of Adjara and Kvemo Kartli, where most of the beneficiaries reside. 
Up to the present the project has supported 1,200 people through its support services and the Multi-service Centre.