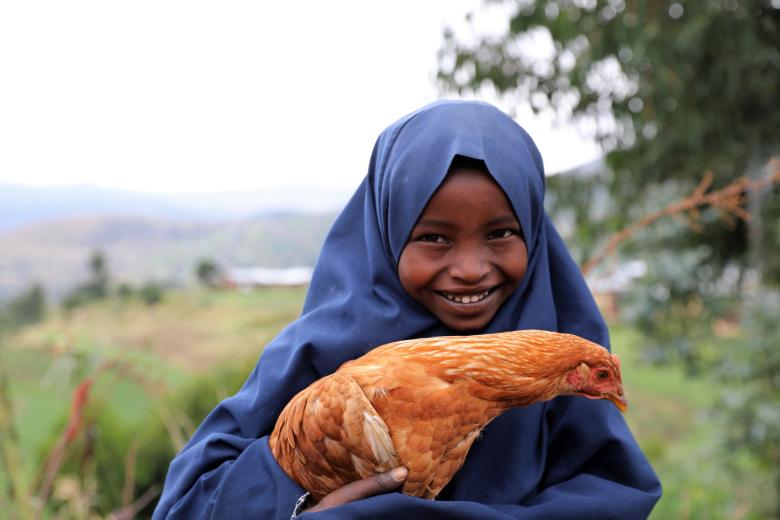 Restoring Hope and Rebuilding Lives in the Face of Hardship
Sunday, October 1, 2023
Meet 6-year-old Sebontu whose day begins with rushing to her chicken coop as a daily routine.  As she reaches the coop, she greets the chickens with a gentle hello and sometimes even talks to them as if they can hear her. She then checks if they have enough water and food before she proceeds to prepare for school.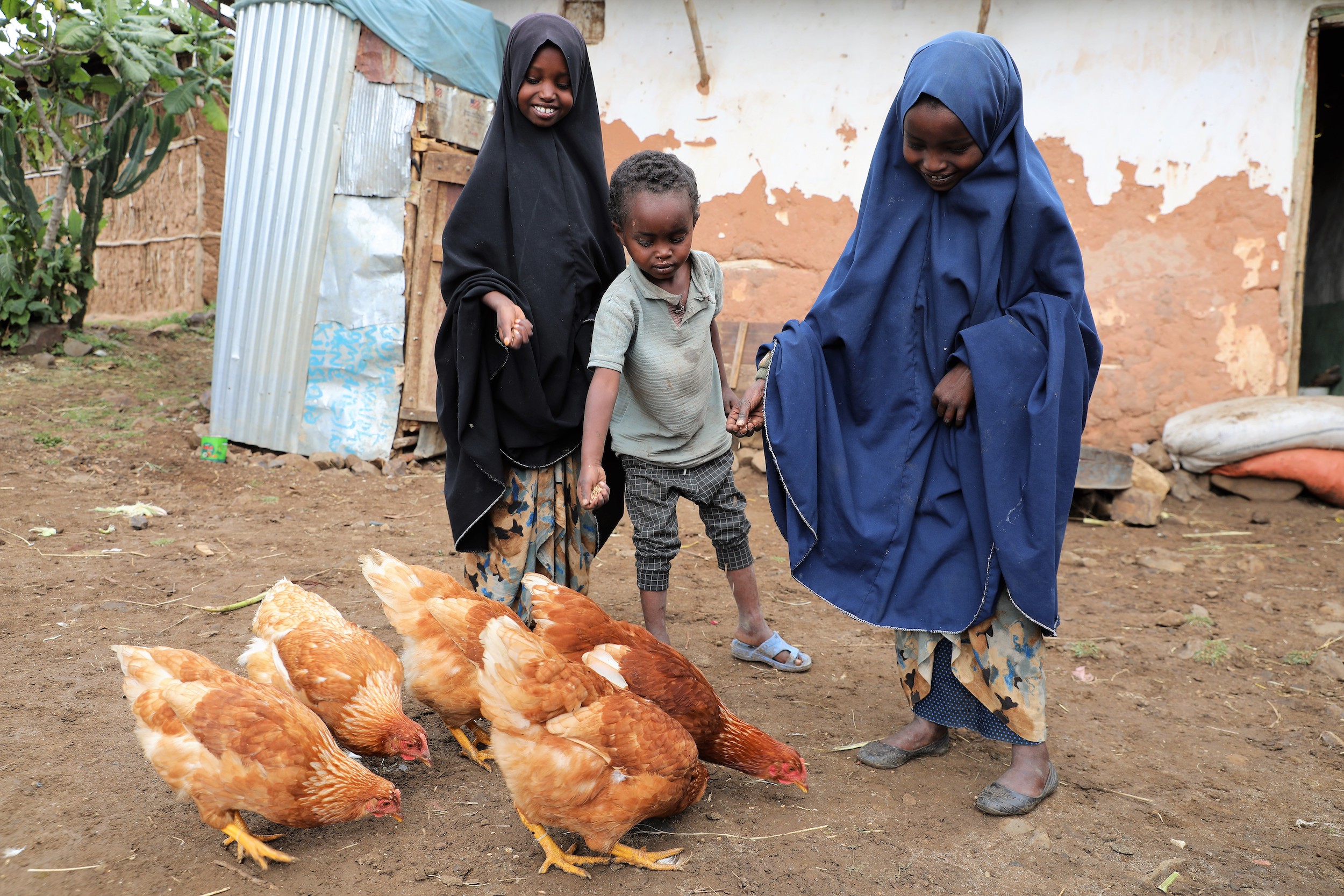 Sebontu's family had long been residents of Jarso, a remote village nestled nearly 900 kilometres (750 miles) away from the bustling capital, Addis Ababa, Ethiopia. Life had always been challenging in the land with the community struggling to produce crops. But things had taken a turn for the worse in recent years. The skies, once generous with rain, had become stingy, leaving their fields parched and barren. Sebontu's father, once a diligent farmer, was deprived of ploughing the land, which left the family on the brink of food scarcity. Sebontu's mother Shartu, says that they have been having a difficult time. All the crops they grew were damaged at some point because there wasn't enough rain.
Speaking about the harsh times her family had, Shartu said, "The drought affected us so much impacting agriculture, wildlife, and human health. Providing enough food for our five children was unthinkable as a result. When our crops failed, we were devastated. We spent all the money we saved to buy food; when the next rainy season came, we did not have cash to buy seeds. Therefore, we rented out our land in a bid to survive with the little money we earned in return."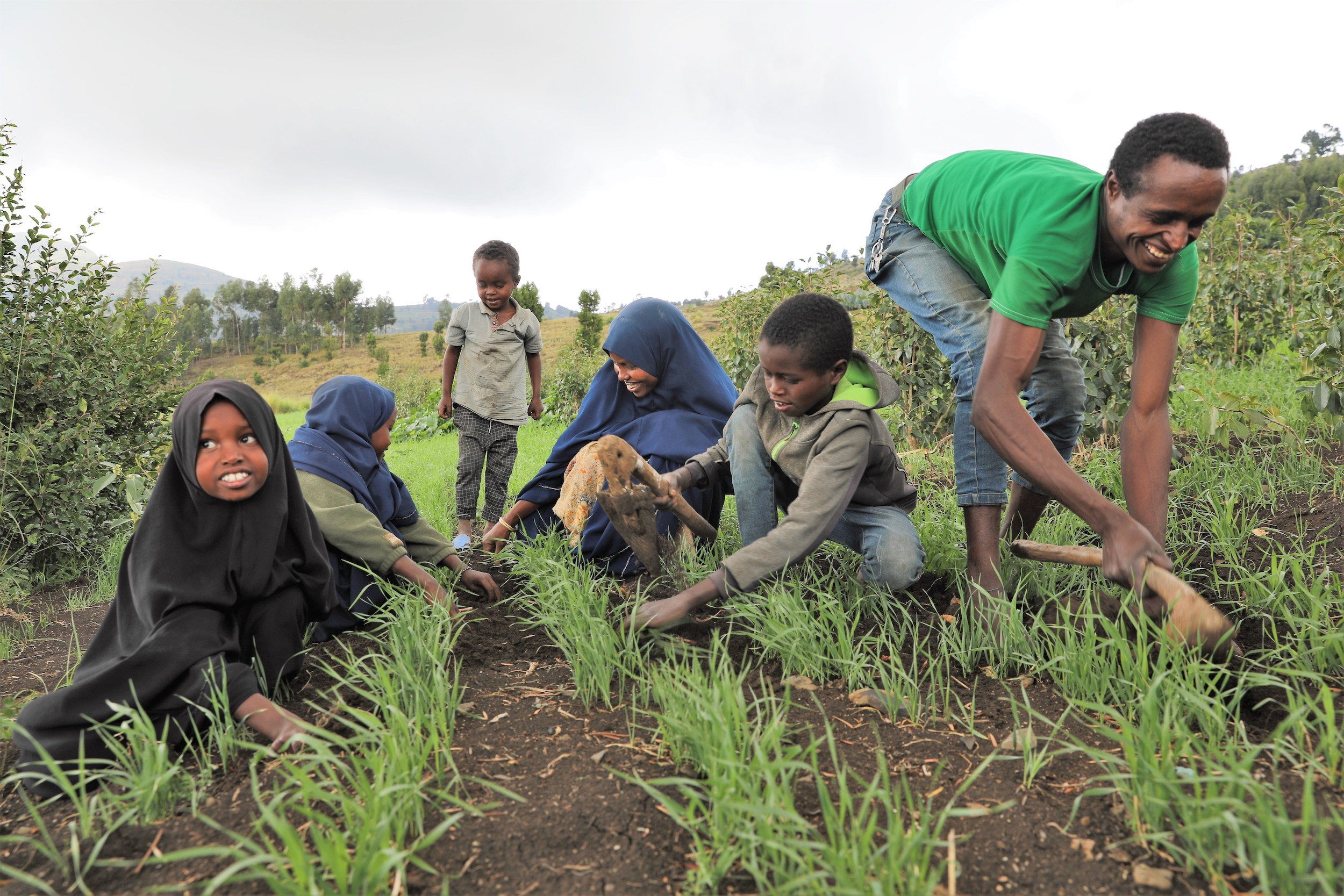 World Vision initiated an integrated drought response project in the area in December 2022. For many children like Sebontu, the intervention was a beacon of hope in the midst of despair. The project was made possible through a grant obtained from World Vision Canada, which has brought a glimmer of hope to Sebontu's family and many others. Her family was provided with chickens to raise and improved seeds to sow. It was unprecedented.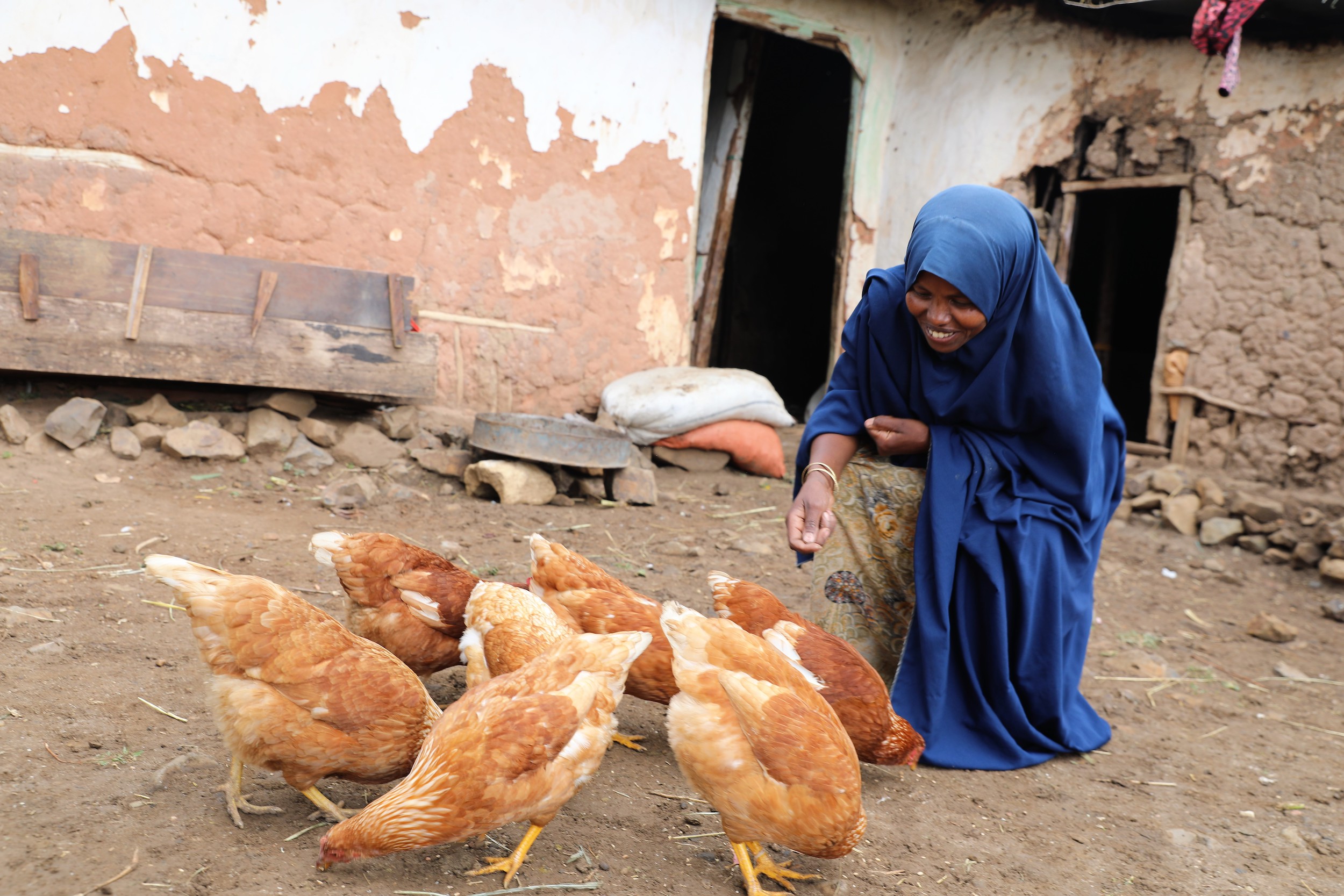 "We were in a desperate situation, struggling to provide even a single meal a day. The land was unyielding posing uncertainty and fear. We were puzzled by the mishap. We had no idea how we could create a sustainable future for our children. But when World Vision came into our lives, it felt like a miracle. "We took back the land we rented out and my husband started to prepare it for production. The organisation gave us varieties of crops and vegetable seeds which we have sowed now. We are using the vegetables for house consumption and sale. The crops are not ready yet but we hope to gain more income. We also received some chickens, which are currently laying eggs", Shartu says. Sebontu's father works hard on the farm with support from his family members who support him. The little ones also have some fun removing weeds.
Having promising poultry products makes Sebontu super excited. She enthusiastically talks about the first egg one of the chickens laid. "I was giving the chicken water one morning and I couldn't believe my eyes when I saw the egg. I rushed inside to tell my mom about it. Ever since, I have been collecting eggs almost every day", says Sebontu flushing a beautiful happy smile.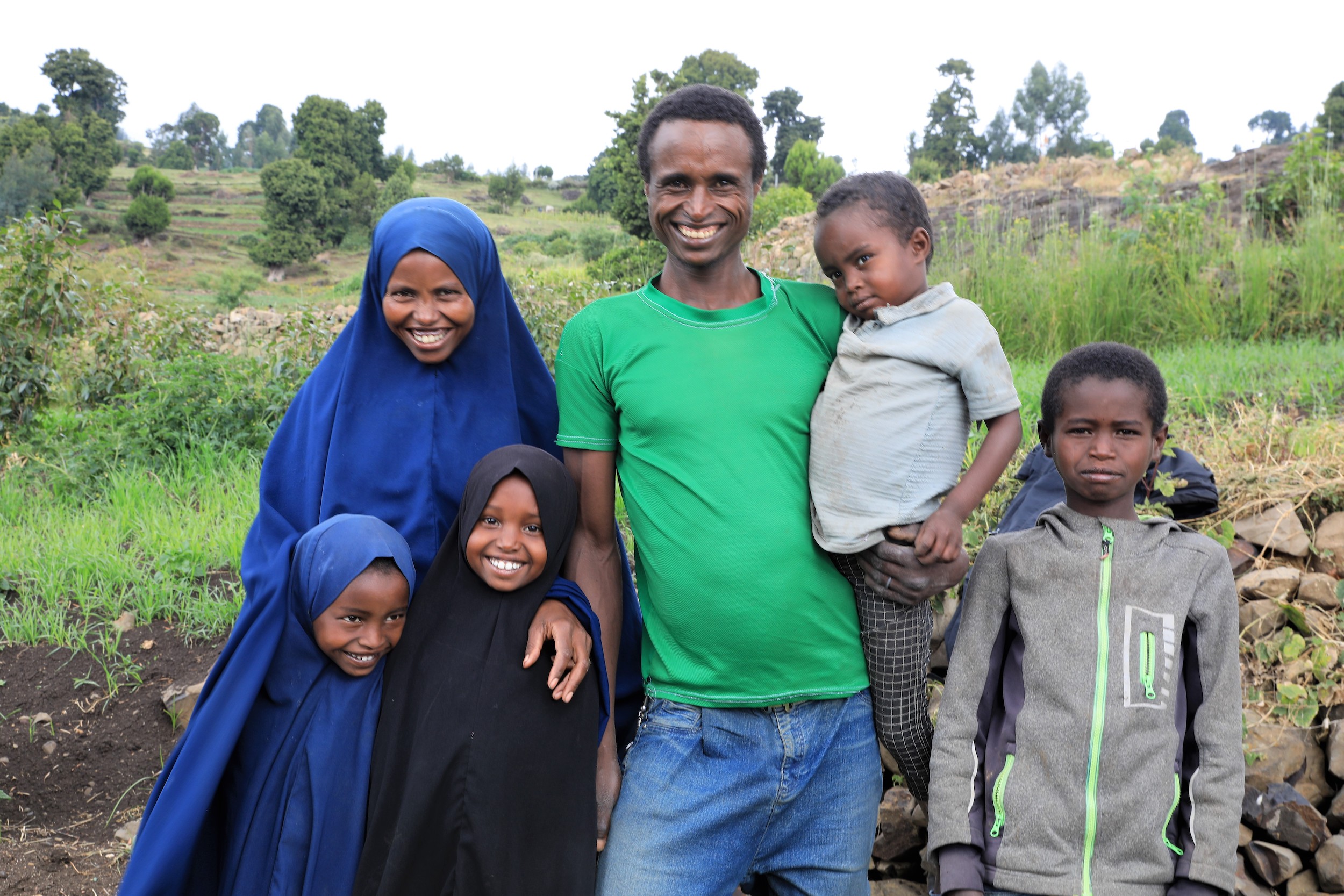 In a span of 11 months, various types of improved crops and vegetable seeds were distributed to more than 2,000 households, and farmers in the Jarso and Tullo districts in the Harerghe Zone of the Oromia region.
As the harvest season is approaching, the entire community is excited and reflets on the remarkable transformation. "The soil that was once barren is seemingly teeming with life". Sebontu smiles as we run round the field playing.
By Bethel Shiferaw, Communication Coordinator (HEA), World Vision Ethiopia