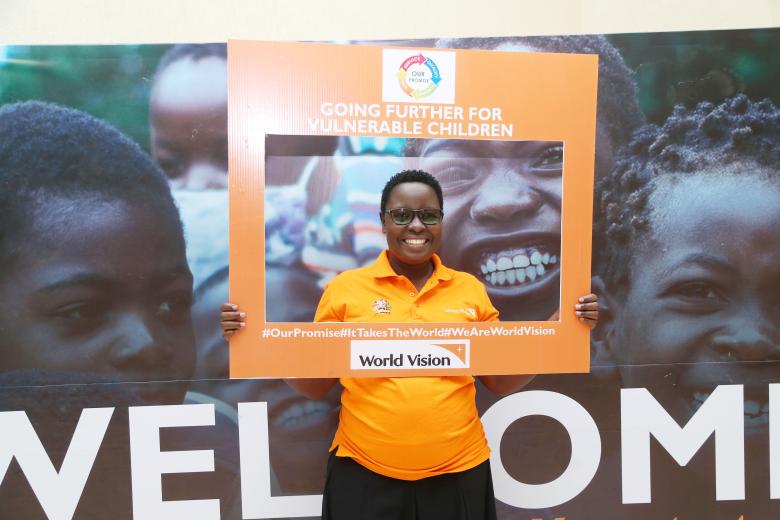 World Vision unveils ambitious strategy in Malawi
Sunday, October 31, 2021
Children's charity, World Vision, has unveiled a roadmap that seeks to transform the lives of 6.5 million vulnerable children in Malawi.
Building on the work the organisation has done in Malawi since 1982, World Vision will maintain implementation of interventions across all 29 districts of Malawi through sponsorship and other grant-funded projects.
World Vision seeks to promote food security and resilience; literacy; water, sanitation and hygiene as well as health, with deepened efforts to reach new communities, especially vulnerable children and young people. During the launch on 29th October, Francis Dube, National Director for World Vision in Malawi acknowledged the strategy as a "promise of hope and for a future" for vulnerable children in Malawi.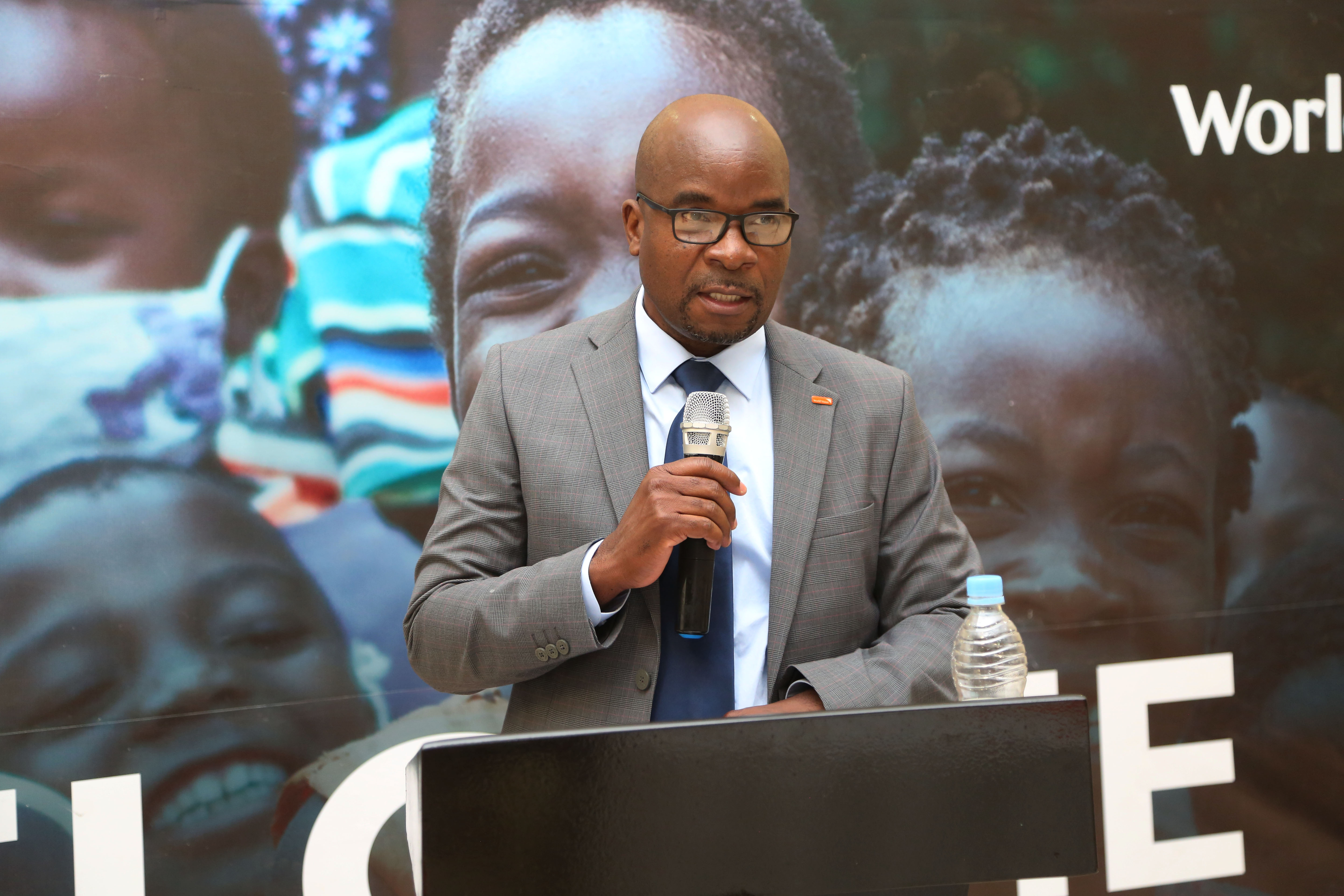 "Our strategy is a promise to vulnerable children in Malawi, and our renewed commitment to continue pursuing our vision for every child, which is life in all its fullness. This is while we also want to at the same time contribute to a number of SDGs (Sustainable Development Goals), as well as World Vision's global strategy, known as 'Our Promise'", shared Dube, expressing optimism about the promising new possibilities for children, even in the midst of the COVID-19 pandemic.
Mr. Dube also reiterated that going forward in the new strategy cycle, World Vision will learn from the best practices of its previous strategy, building on strengths and focusing to build collaborations with other partners in order to impact more children.
"World Vision will continue to build upon a strong relationship with local churches, civil society organisations and the Government of Malawi to implement programmes that serve children and their communities in the country", promised Dube.
Deputy Minister of Local Government, Halima Daudi, applauded World Vision for its sustained commitment and support to the Government in working to improve the lives of children.
"I have visited World Vision's impact areas and seen the tremendous work you are doing. As a Malawian and a leader, I am thankful to you and to the people who support you to do this work. I want everyone to know you and the transformation you bring in children's lives", said Hon. Daudi.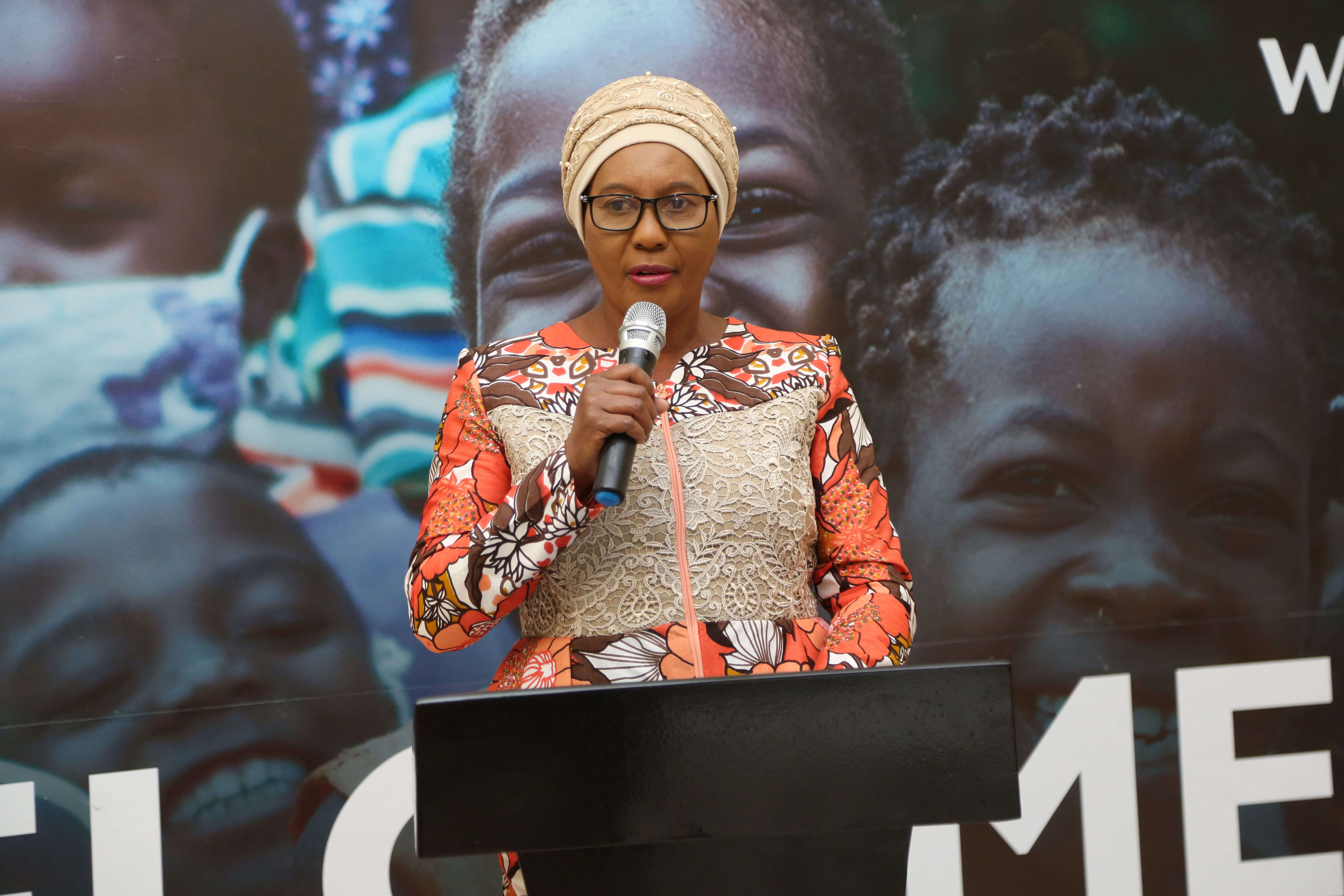 "If you implement this strategy as sincerely as possible, children's lives in Malawi will never be the same", added Hon. Daudi while signing off the strategy to declare it launched.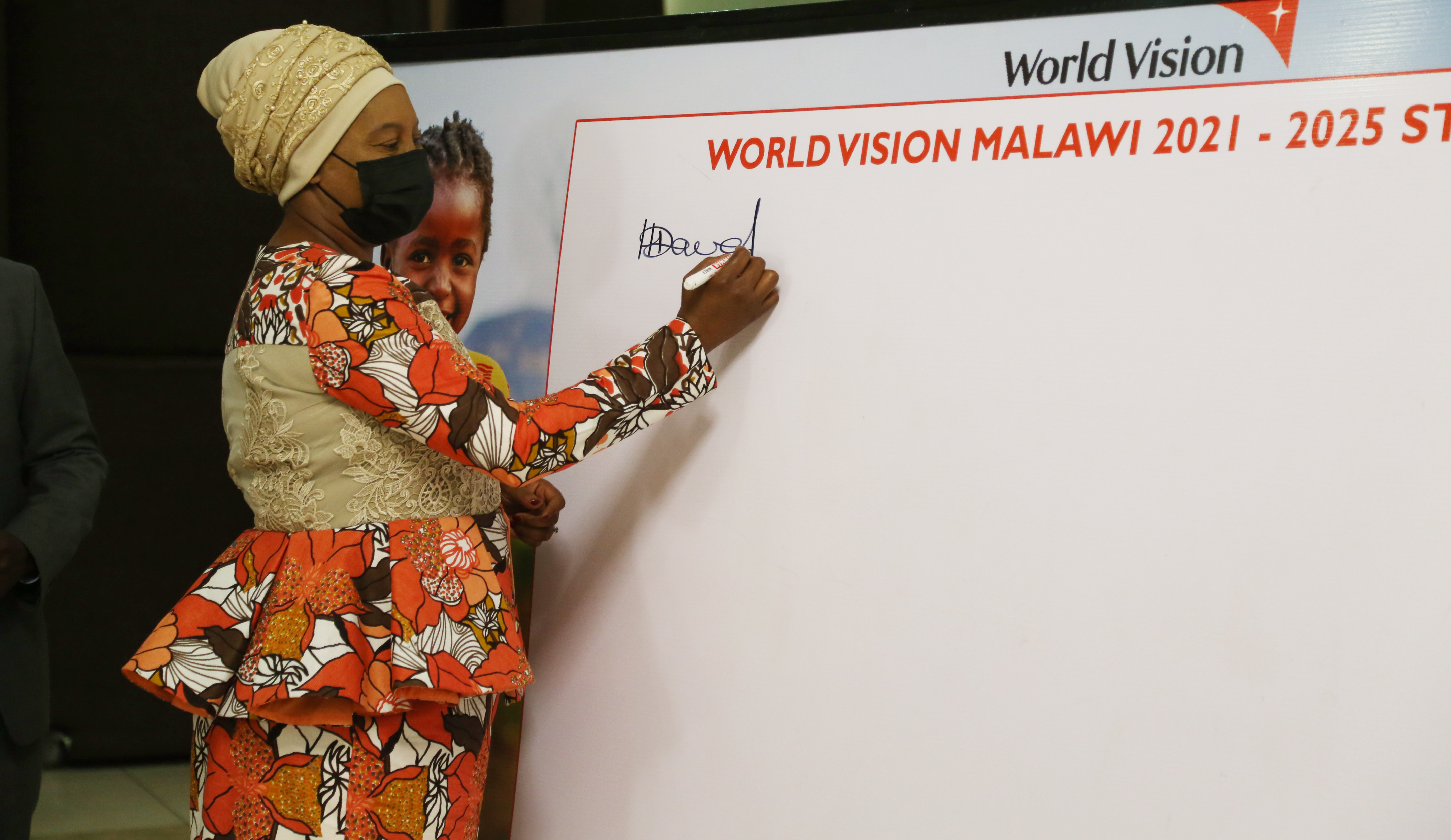 In his remarks, World Vision's Vice Advisory Council Chairperson for Malawi, Tonda Chinangwa, implored World Vision staff members to give their all for the Malawian child. With the country still experiencing the impact of the COVID-19 pandemic, Mr Chinangwa expressed his optimism that supporters will show up to help finance the strategy to allow World Vision to impact more children in need.
"For the past 10 years, we have drilled 2,184 boreholes, maintained 1,884 others that were damaged, and installed over 1,500 water taps. All these have ensured that over one million people in Malawi have access to clean water and we want to do more of this and other interventions", pointed out Chinangwa.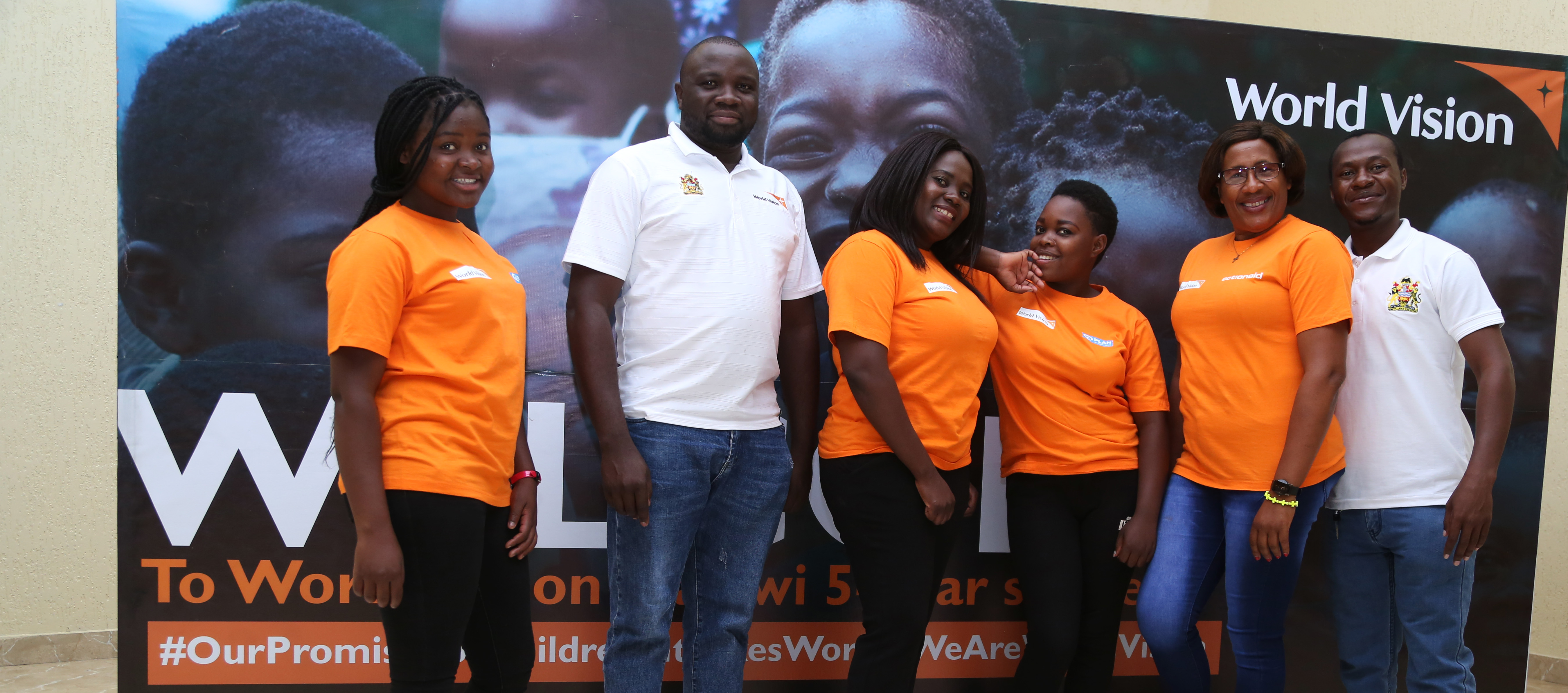 The launch was graced by different local and international organisations, the private sector, as well as children and traditional leaders.
-
By Charles Kabena - Communications and External Engagement Manager