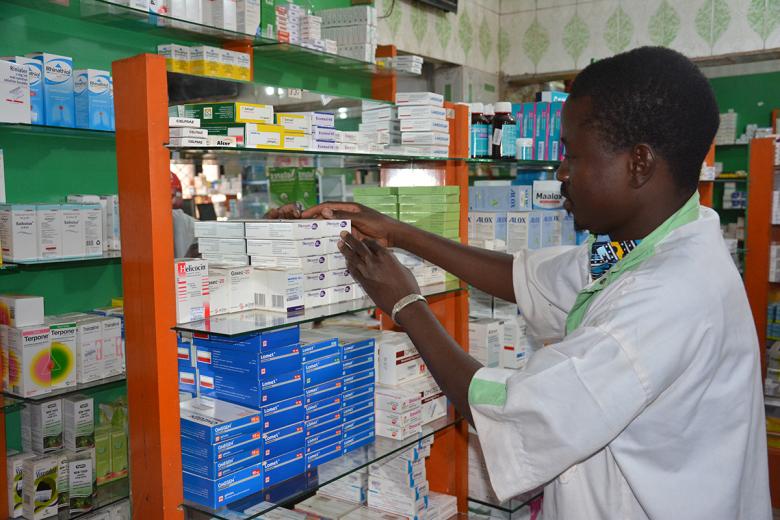 Sponsorship opens doors for children in fragile contexts
Friday, January 24, 2020
By Michael Arunga - Emergency Communications Specialist, World Vision Mali
A protracted conflict, armed groups, closed schools and a bleak future are the stories inundating the media from Central Mali. But Soumalia, a trained nurse who works at a busy pharmacy, proves that hope is still alive amidst the raging conflict. 
Soumalia Togo, 25, hails from Toroly village in Koro region, considers the sponsorship he received from World Vision, God's luck. Among his nine siblings (two boys and seven girls), he is the only one who directly benefitted from World Vision sponsorship programme as he had just joined school when World Vision officials were introducing the initiative in his community.
"From my first year in school, I benefitted directly," he recalls.  "I received books, pens, uniforms and shoes." But, the impact of World Vision's interventions spread beyond the sponsored children to improve life at a community level. "I also drank clean water from [newly] constructed boreholes, benefitted from good treatment at well-equipped health facilities and had well-trained teachers, courtesy of World Vision," he proudly shares.
Soumalia, is grateful for the opportunity he was granted and says he always considered it an obligation to work hard to avoid disappointing those who sacrificed and supported his education. "Apart from repeating Grade 12, I passed all my examinations at Toroly primary, Abire Goro secondary and Bazo medical college," he proudly shares.
Soon after he graduated from medical school, he was absorbed by Djimmy Pharmacy in Bamako where he still works today. He sells medicines and treats patients at the busy drug store as one of 10 employees. 
Soumalia's employer, Fatoumata Niangaly is full of praise for her employees. "I consider Soumalia a well-cultured young man," she said, noting he is always on time. 
Soumalia is grateful for the support he received as a child through World Vision's sponsorship programme. "Had World Vision not supported my education, I would have no income and may have been a young man who is currently part of the problem in Mali," he said.
In Mali, World Vision currently has 78,467 children registered in the sponsorship programme (RCs), 22,106 of them in areas of the country plagued by conflict.  Sadly, as a result of the ongoing conflict more than 333,900 children require emergency education support across the country as some 1,113 schools have been closed nationwide.