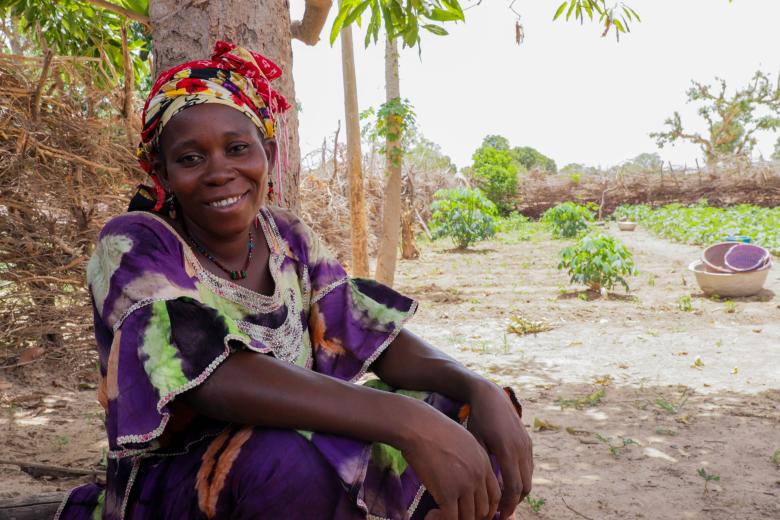 World Vision and CTA Provide Rural Farmers with the Knowledge they need
Friday, July 5, 2019
Small-scale farming, taking care of the children, running the household. Unfortunately, this is the plight of so many women in rural Mali. Now add to that being the primary breadwinner in your family, an added strain that leads to not remembering when it all started. This was the reality for Maimouna, a 35-year-old mother in the Beledougou program area, north-west of Bamako, the capital city.
Maimouna's husband is what is locally referred to as an "adventurer", someone who leaves his family in search of work to support his family. This means leaving your family for long periods and coming home maybe once a year to visit. When asked where her husband was, Maimouna simply answered, "away."
We no longer live in ignorance of what affects us and our work.
For 20 years, since the age of 15, Maimouna has been practising small-scale garden farming, enough to feed her family and support the basics of the home. She used to make about 50,000 to 60,000 FCFA ($100-120 USD) a year. Things were hard and as her family grew so did the impact of her husband's absence.
"He tries his best to send us some money but it usually isn't enough and what I make from my garden is our primary source of income," Maimouna recounts. "Things were not easy."
In 2014, World Vision started its Eco-Agriculture in the Sahel Project in Beledougou, sponsoring women's cooperatives in co-op gardens, teaching planting methods and providing seed capital through savings groups. This was a huge boost to Maimouna.
"I now make about 150,000 CFA ($300 USD) a year and manage to save about 80,000 FCFA ($160 USD). This is a huge improvement and that's how I support my family."
Maimouma and the women from her co-op still did not have a great understanding and knowledge on one of the biggest factors to the success of their planting campaigns, the weather. "We did not know when it would rain and if it would be enough to start planting or sustain what we planted," Maimouna recalls.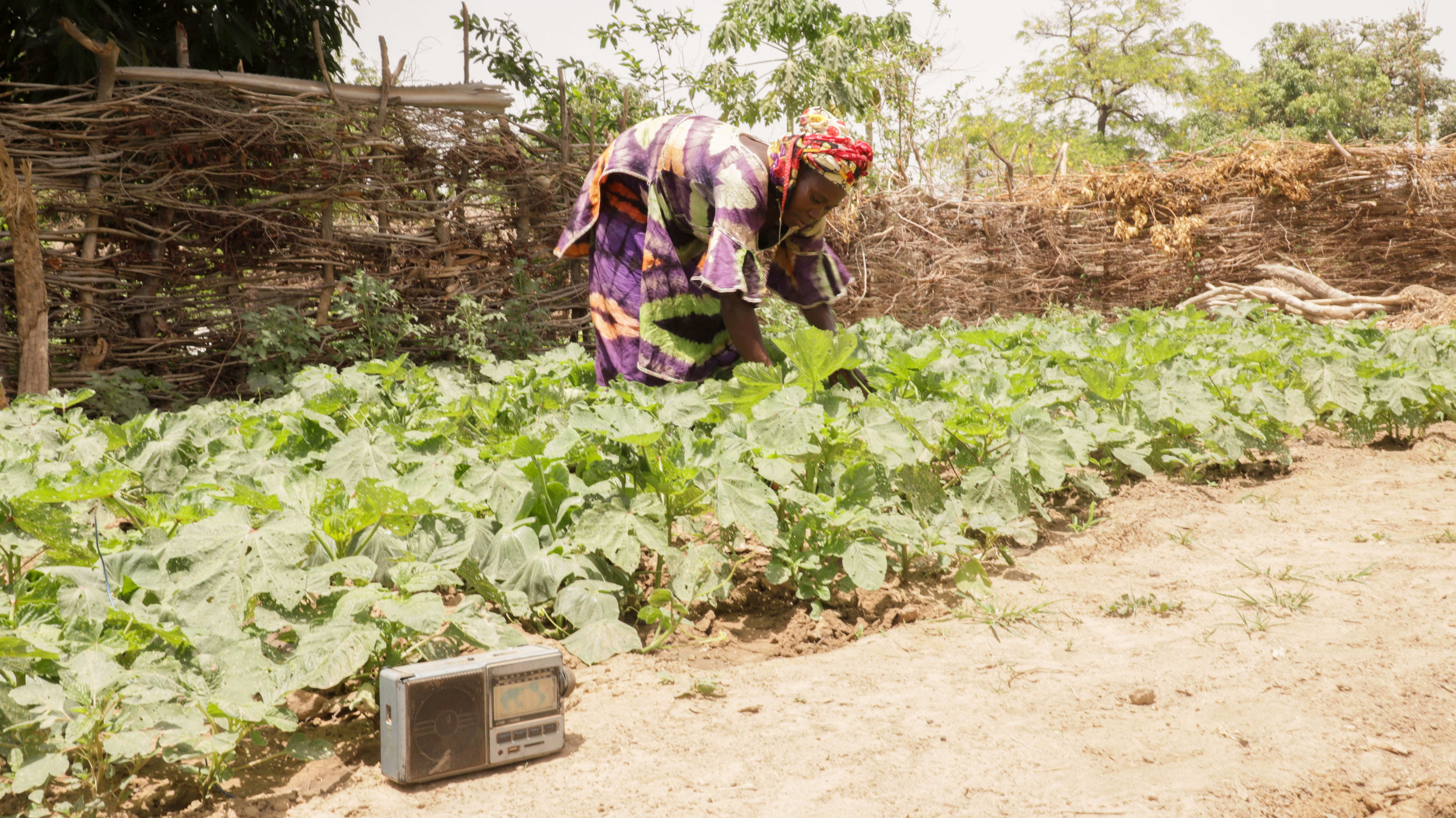 In 2018, a joint project from World Vision and Technical Center for Agricultural Cooperation (CTA), 'Accelerating the Uptake of Climate-Smart Agriculture in Mali', sought to address this challenge. The project provides farmers with the critical meteorological information they need to make decisions on their planting patterns and the knowledge of how to maximize weather conditions. This information is provided through technology available to farmers in rural communities, such as radio transmissions and text messages.
"We now get the weather information we need from UPCSA to plan our growing campaigns," Maimouna rejoices, "and to make sure all precautions are taken and to profit the most from rainfall."
There is one benefit of the project for Maimouna that runs deeper still. "We no longer live in ignorance of what affects us and our work. The CTA project gives us the knowledge we need, with the skills we have learnt, to maximize our output. Everything we do now is planned."
Learn more about this project and World Vision's work with Partners in Mali.