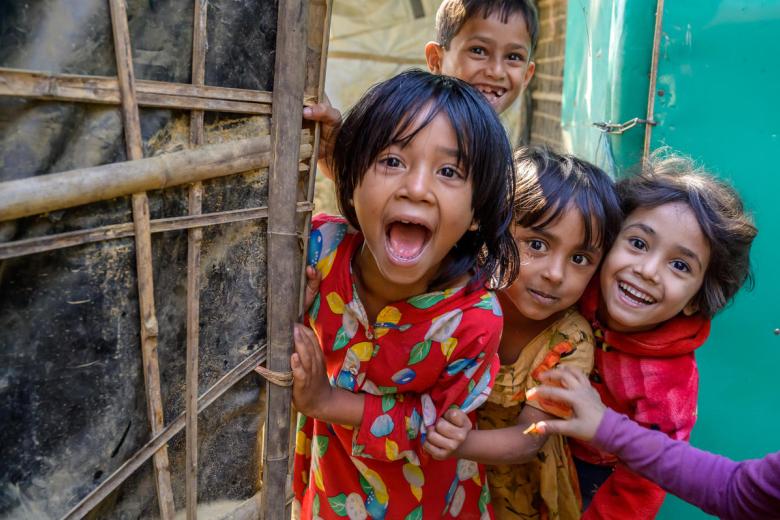 'Going Further than We Imagined' – Annual Day of Prayer 2019
Tuesday, October 8, 2019
As this is a tradition of World Vision to start a new fiscal year with prayers and commitments, World Vision in Myanmar also joined the annual day of prayer of World Vision International just like other offices around the globe.
This year's theme is "Going further than we imagined" from the bible verse Ephesian 3:20 and that is such a suitable and powerful theme as World Vision is depending the commitments for the most vulnerable children around the world according to its' global strategy 'Our Promise 2030'.
World Vision in Myanmar participated in this annual day of prayer in different cities such as Yangon, Mandalay, Pathein, Dawei and Myitkyina. World Vision Myanmar's entire staff came together before the Lord, committing the services and resources they have to serve the children in Myanmar better.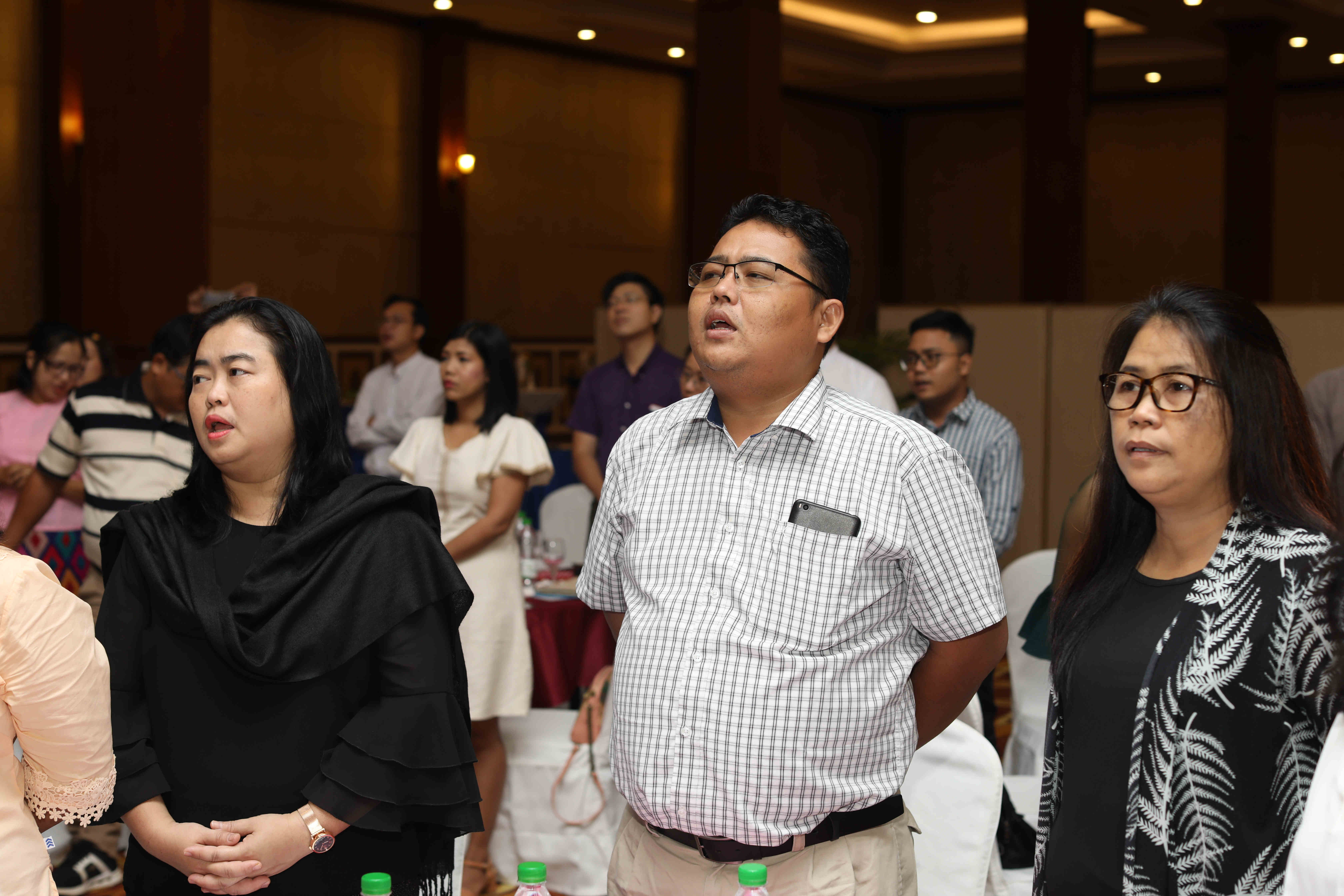 In accordance with this year's theme, Rev. Dr Tint San Oo, a local pastor, encouraged the staff saying, "Everyone here is not just an ordinary office worker, but a servant of God who were chosen to serve the poor and the most vulnerable children". It was indeed a reminder for the staff to reflect on why they are chosen to work the children.
Dr. Rebecca Tin, a member of World Vision Myanmar's advisory board, also gave her remarks about how the organization has come this far in supporting the most vulnerable children and families in Myanmar, "I still remember the first Day of Prayer that I attended. There were only six people. Now, we are praying with over 700 staff across the country. Just like this year's theme we have come further than we have imagined. But this is not the end, we still need to work more to broader the kingdom of God as long as we breath," she said.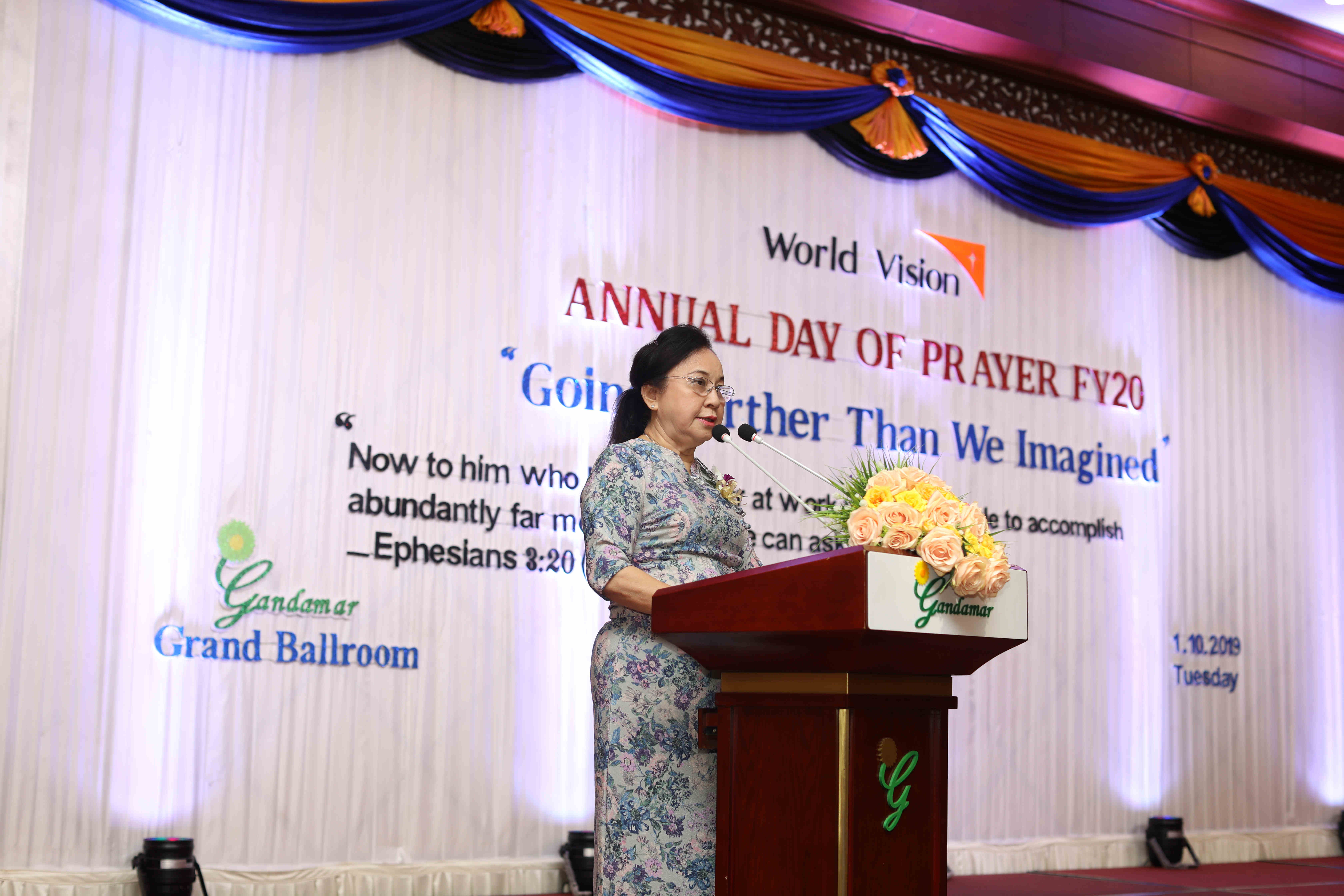 The National Director of World Vision Myanmar, Mr. Suresh Bartlett, reminded fellow colleges how working in World Vision should be a calling rather than a career, citing Jesus, Paul and the disciplines as examples. "At World Vision, don't settle for just doing your job. Always remember yours is a higher calling. Be faithful in fulfilling your ministry," he said.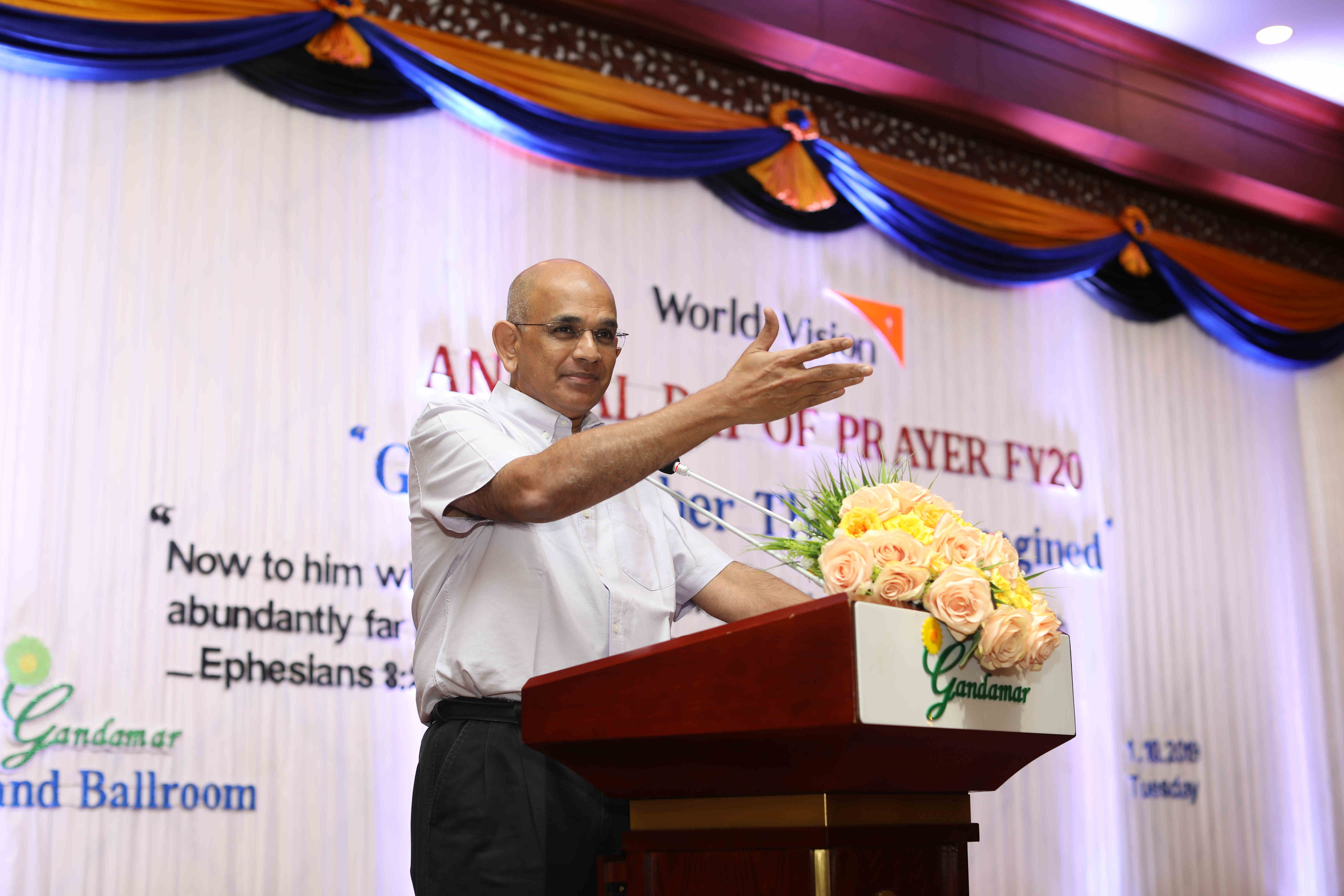 Last but not least, the annual day of prayer ended with a presentation about the two years' journey of World Vision in Myanmar's involvement in "It Takes a World" global campaign. Mr. Stanlake Kaziboni, Program Quality and Design director of World Vision in Myanmar, gave his remark about how more staff and sectors should engage in this movement so that children in Myanmar will be free from violence by 2022. "As we all can see here, the number of people we are reaching with this campaign is still not enough to end the violence against children in this country. This is not just an individual or a single department campaign. This is a programmatic campaign approach that every sector has to take part in this movement. If we do this together, I believe we can end violence against children in Myanmar by 2022," he said.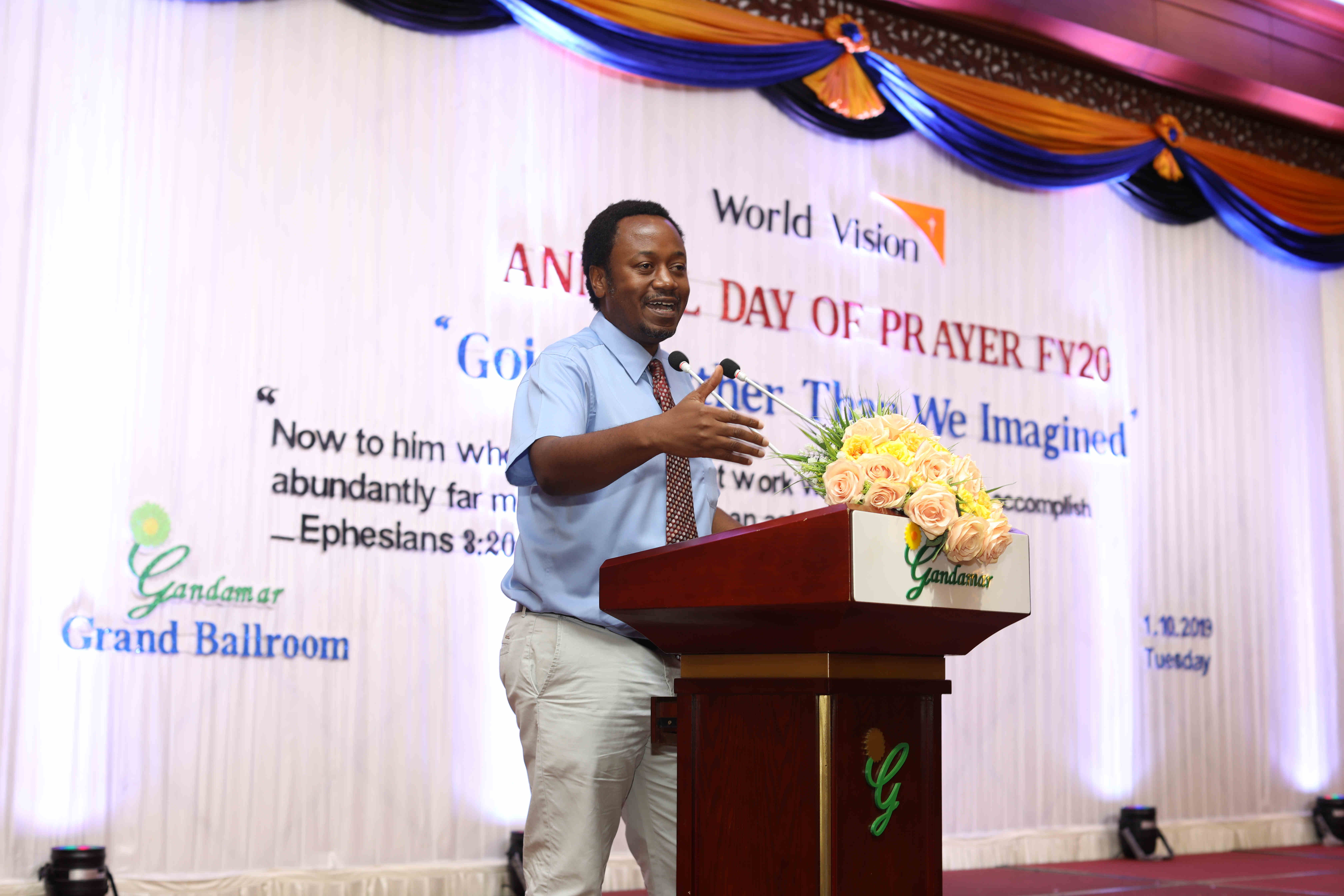 It was indeed a meaningful and hopeful day for the staff to go into the new fiscal year with energy and commitment, to create a better environment and brighter future for the children in Myanmar that World Vision is serving.