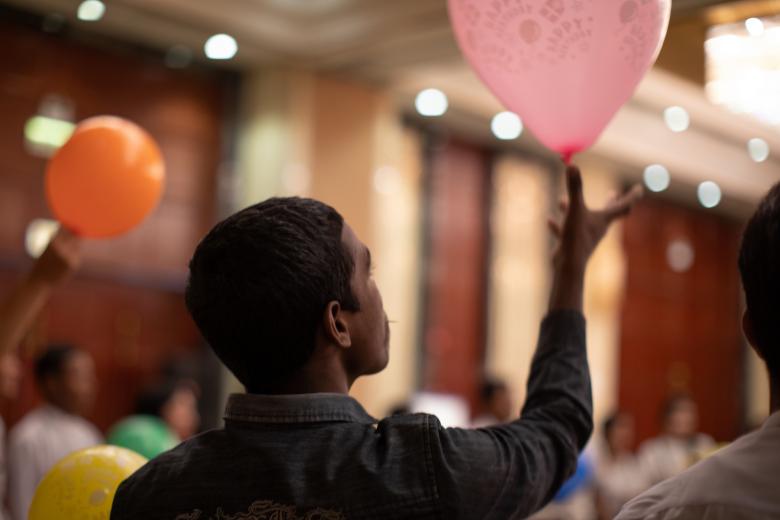 World Vision held its 11th Survivor Gathering for trafficked returnees
Wednesday, September 25, 2019
"Hearing from survivors is one of the best ways to improve the plans and actions to combat human trafficking such as reintegration support and criminal justice. Collaboration and coordination are key in addressing issues like ending human trafficking," Suresh Bartlett, National Director of World Vision's programmes in Myanmar.
Since 2001, World Vision has been at the forefront of anti-trafficking work in Myanmar, working very closely with all anti-trafficking stakeholders in this nation. We have also been well recognized by the government for our commitment to combating trafficking. At the same time, we regularly hold a gathering for survivors where they can share their experiences, get psychosocial support and advocate for their rights and the justice they deserve.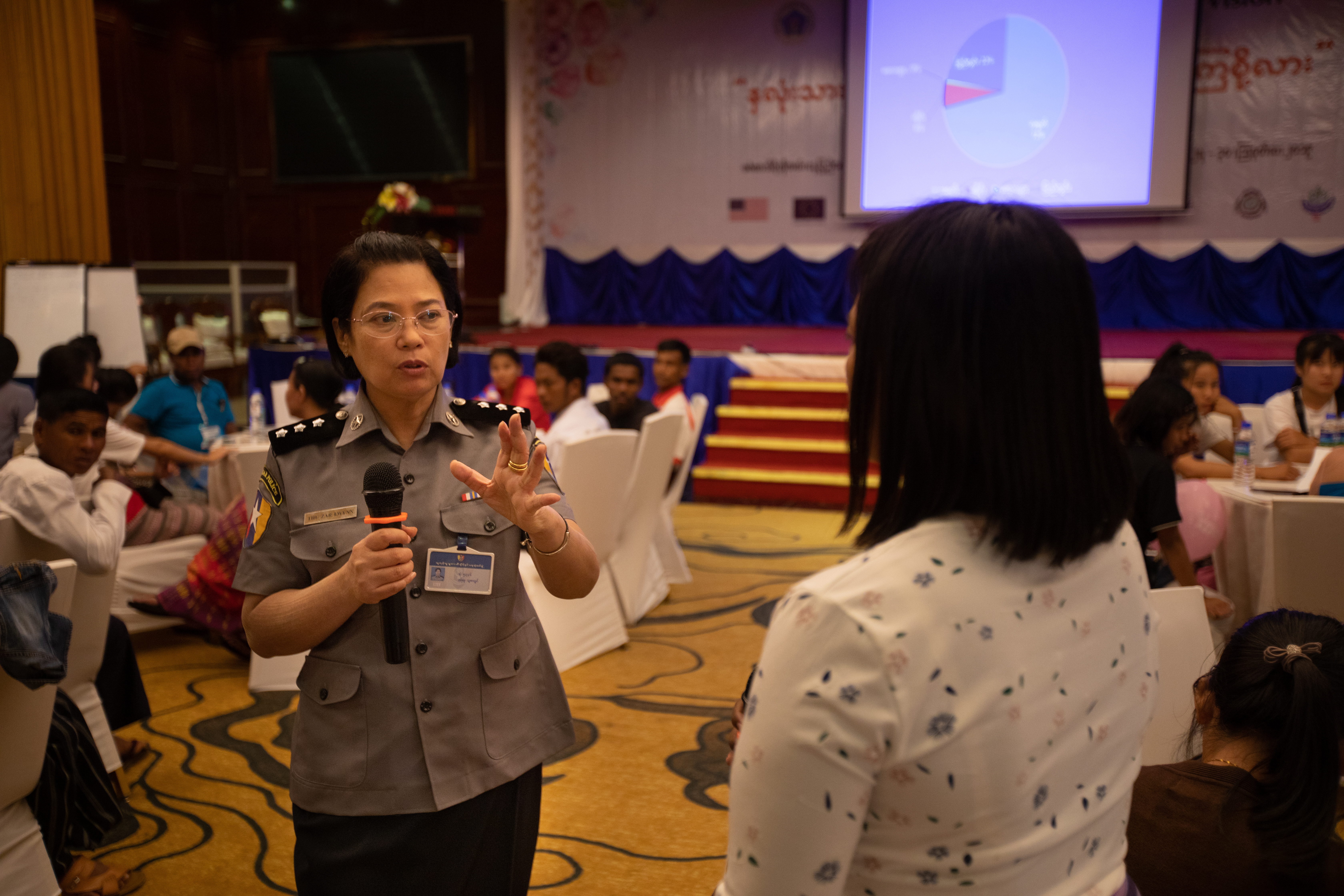 This year's survival gathering aims to hear the experiences and challenges faced by trafficked survivors and empower them to fight for justice, equal rights and proper social security services from concerned governments. Moreover, from the recommendation made from the survivors, anti-trafficking intervention gaps can be identified in order to improve the services.
Thirty-four survivors from seven different Regions and States (Ayeyawady, Bago, Mandalay, Magway, Yangon Regions and Mon and Shan States) gathered and shared their experiences of being deceived and trafficked. The challenges that they faced during their journey home were clearly identified.
"This is a unique activity for World Vision in Myanmar, collaborating with not only government departments but also with partner agencies especially with the survivors of trafficking. Every year we have invited new survivors of trafficking, each having a different experience, and we have learnt a lot from the survivors that gave us insight in order to develop effective strategies for prevention, victim protection and prosecution. Human trafficking can't be fought alone by the organization, and so we require the collective effort of different sectors," added Khin Myo Thant, World Vision's Project Manager in Myanmar.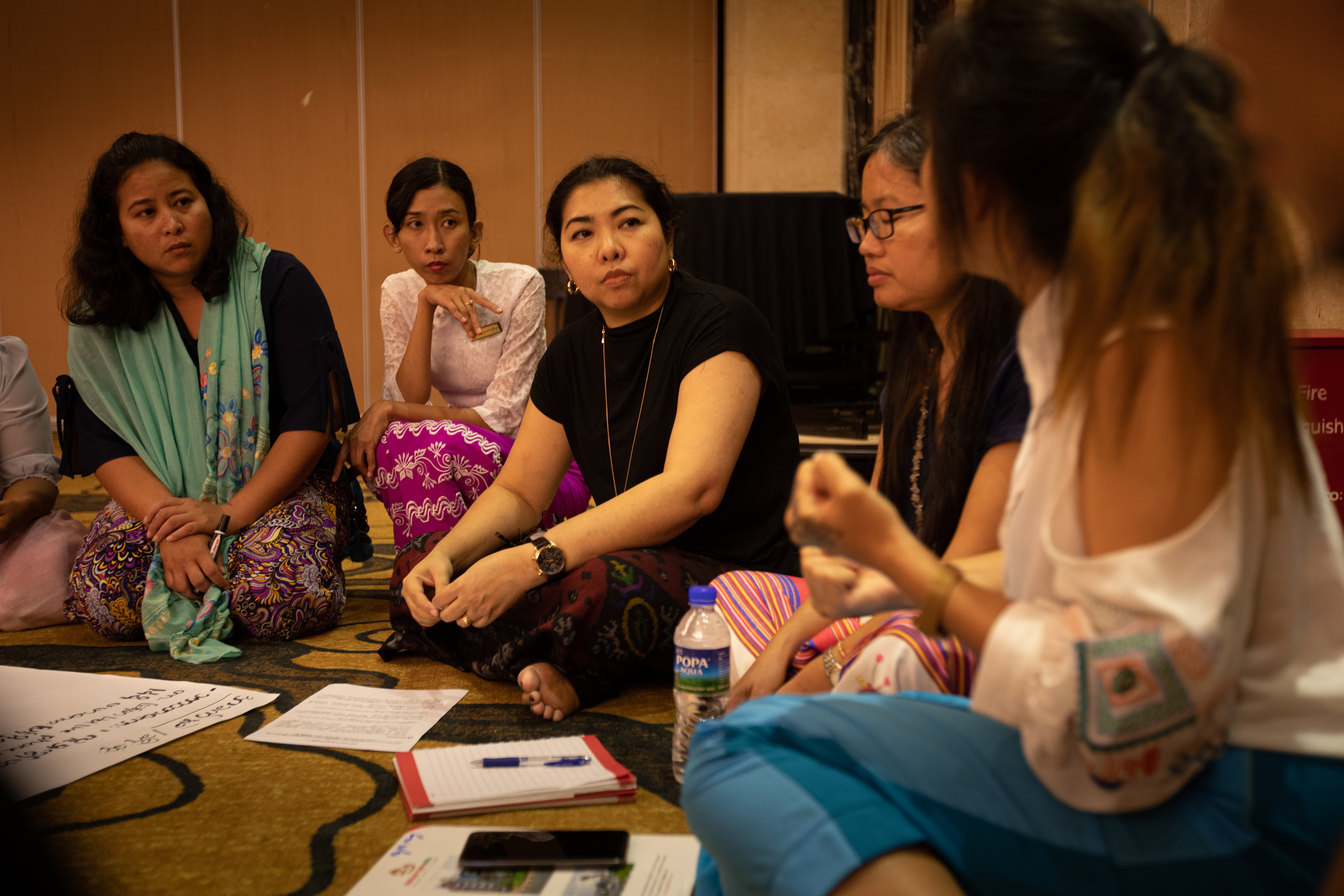 World Vision works together with youth groups, children groups, community watch groups and trafficked survivors in Myanmar, engaging in prevention, protection and policy influencing activities. We have also equipped and empowered watch group members who conduct public education and awareness raising campaigns in their respective communities.
We work closely with the Anti-trafficking in person division (ATIPD), the Anti-Trafficking Task force (ATTF) and government departments such as ministry of home affairs, Departments of Social Welfare and Department of Rehabilitation, the Union Attorney General's office, other UN agencies, International and local NGOs, and CSOs in preventing human trafficking and improving their services. We also help build the capacities of the local CSOs and help strengthen them in order to be able to address the issues effectively.
We will continue our efforts in ending trafficking in person and will continue to collaborate with different partners to ensure the wellbeing of the most vulnerable poor in Myanmar.