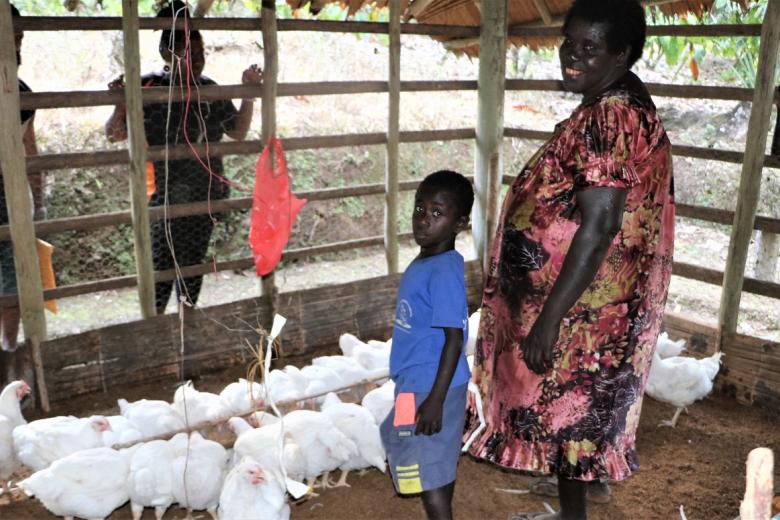 S4T Empowers Margaret to venture into Poultry Farming
Monday, July 18, 2022
I am doing all of this for my grandchildren, I want my grandchildren to live in my house one day and inherit my cocoa block", says Margaret.
Margaret is the Chairlady of a Savings for Transformation (S4T) group in her community in Osikoba, Bana District of Nagovis in South Bougainville – the St. Michaels S4T Group.
She says that in their second phase of Savings Share Out in 2019, the group had accumulated an estimated K23, 0000 in savings.
Adding that fundraising activities to increase their savings – include various ways such as a basket to basket, bring and buy and each S4T member is urged to donate the money attained from selling 5kilograms of cocoa beans to their Savings Group.
By the end of March 2022, Margaret requested and received a K700 loan from their Savings Group and bought a box of hybrid chicks comprising 52 birds with stock feed.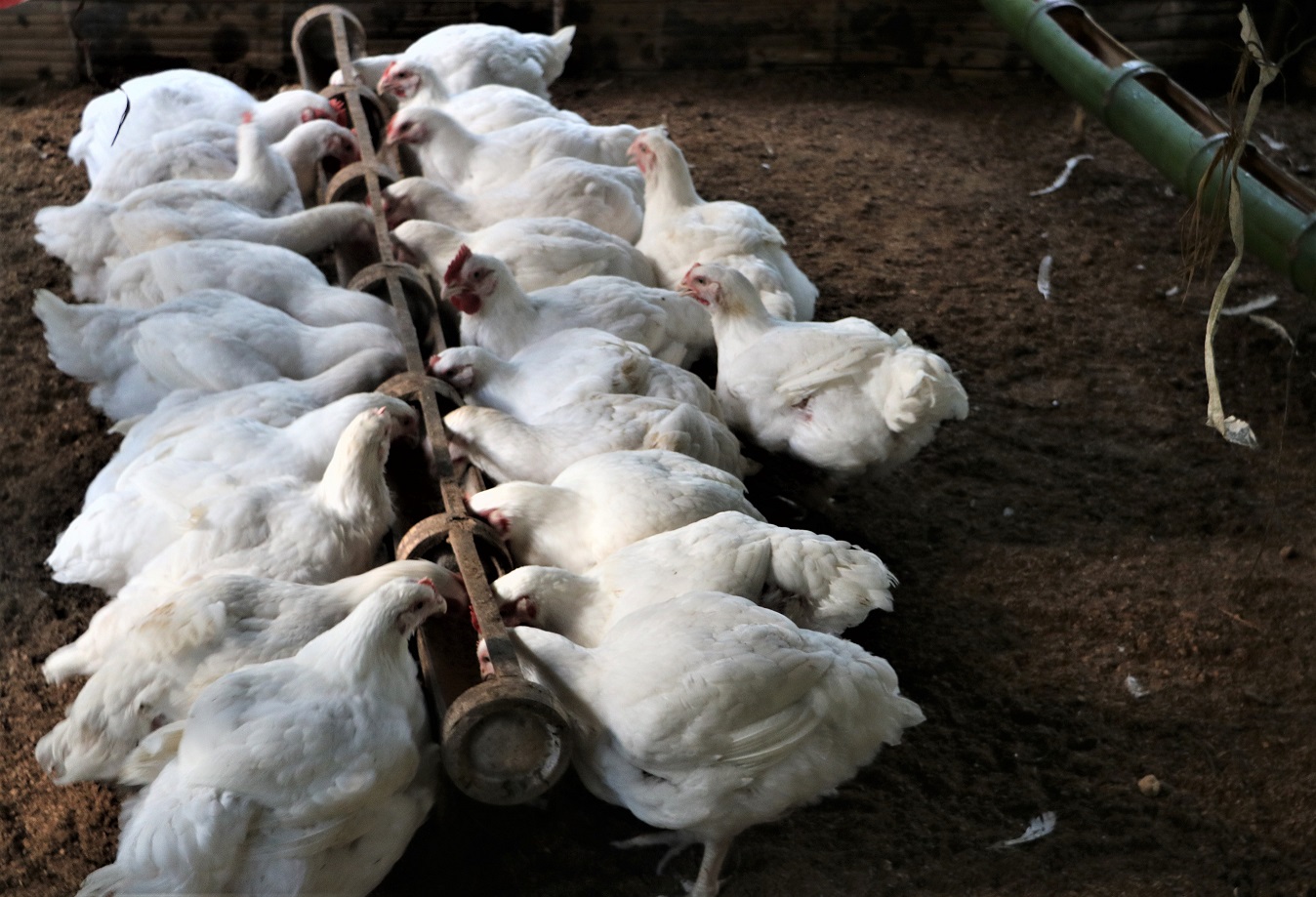 "My chicken house is old so it has been used before but we have never really seen a positive outcome," adds Margaret.
In the past, most of the money gained from various economic activities go to waste but through our intervention, Margaret and her family have realized that saving money in an S4T group is not a waste of time but an investment.
Thus far, Margaret has earned K600, just from selling 10 full-grown birds. She originally had 52, so, 52 minus 10 will be 42 remaining chicks. All in all, when she sells all her birds, she is expected to earn an estimated K3000. From that amount received, she will repay her loan of K700 leaving her with an estimated K2000 as her profit.
"Currently my home is made of bush materials but I aim to build a permanent house through S4T", says Margaret.
She says she is grateful for the intervention because it is making a change in their community.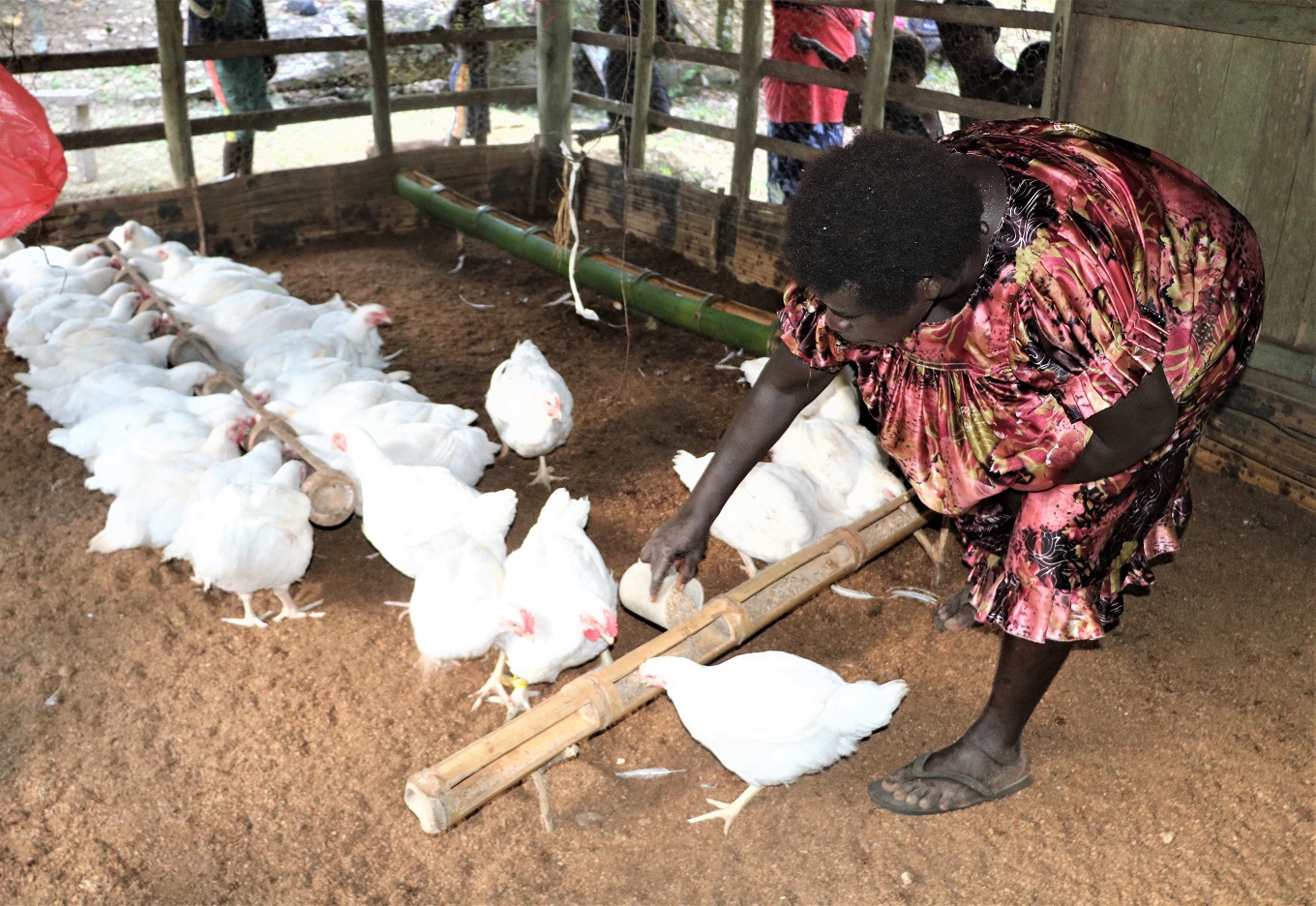 Margaret has 3 children and two grandchildren, all members of her family including her husband are members of the St. Michael's S4T Group. Her two grandchildren will join in the next phase.
She says that her family members now have a new interest in saving money because they have witnessed how it has helped her to set up her own poultry farm and is well on her way to achieving her dream of building a permanent home for her grandchildren.
"I have a dream of extending my chicken house and building a permanent house for my family as well from the money I receive through selling the chicken", she adds.
The Bougainville Economic and Health Resilience (BEHR) Project is implemented in 5 Districts in both Central and South Bougainville by World Vision with funding support from the New Zealand Government.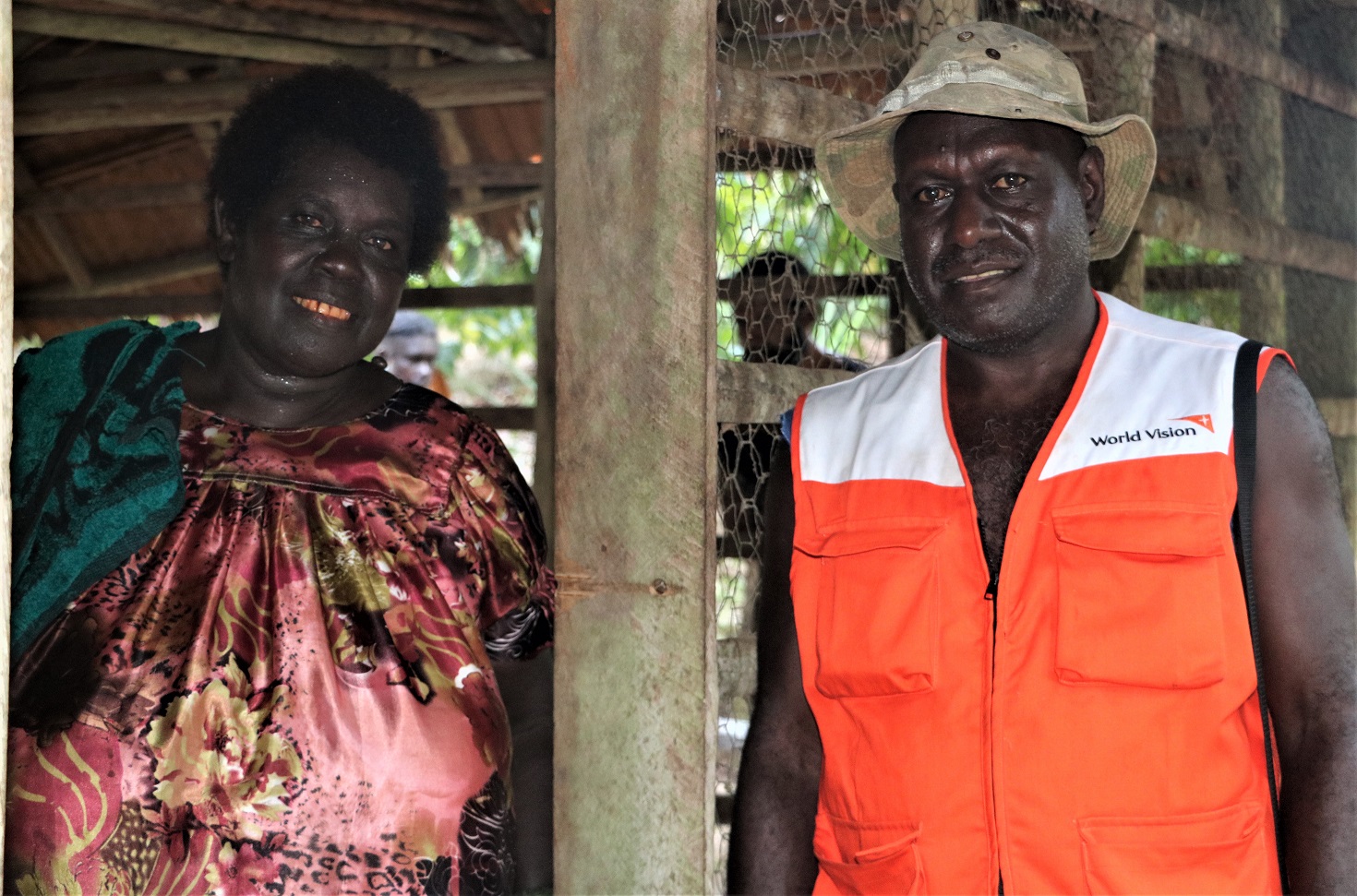 I'm very happy with World Vision because they have taught us very important skills about how to budget money, and how to take care of our little projects like cocoa, poultry, and piggery farming.
Georgina Oaike, BEHR Project staff who is responsible for training S4T group members on Poultry husbandry says that participants in these communities are very interested to learn because they have realised that these are the types of skills they need in their community.
"They say this will enable them to gain more income so they can do more savings in their families and their communities, she says.
Margaret is very grateful for the project's intervention in her community and how it is changing their lives for the better.