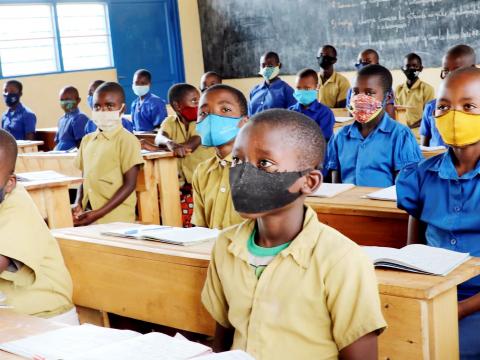 Children at Groupe Scolaire Kibirizi now enjoying quality learning
Tuesday, January 26, 2021
Education is one of the key components that bring growth and progress into society. Quality learning requires a safe and friendly environment for children.
Groupe Scolaire Kibirizi school is a secondary school in Rubengera sector - Karongi District, in the Western province of Rwanda. Before the start of a project to rehabilitate the school, students faced a number of challenges such as old classrooms. During the rainy seasons, students would hardly study because the roof would leak and their books would become wet. The school did not have proper latrines for students' use, which led to a number of diseases caused by poor hygiene.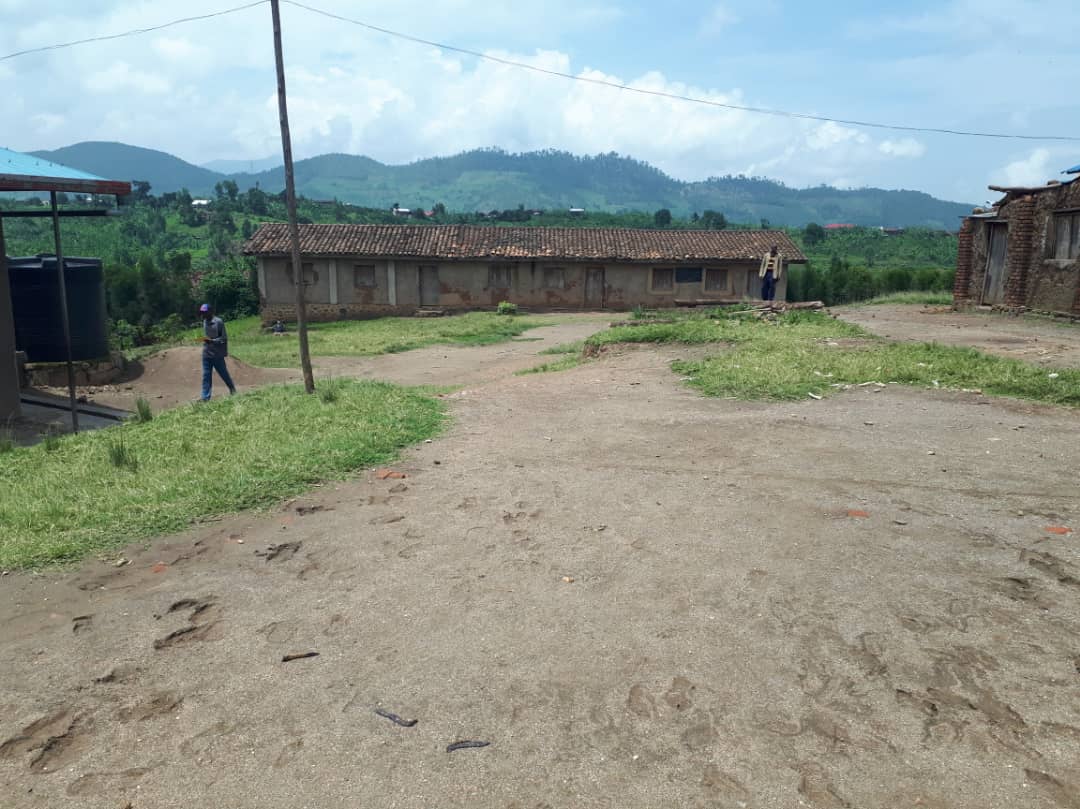 With support from World Vision's Korea office, a project was set up to rehabilitate the school with a goal to improve the quality of education and life skills for children and youth in targeted communities. This was an answered prayer to the students at the school, as well as their parents. The project contributed to boosting literacy in children through the construction of classrooms in order to accommodate school-going boys and girls at appropriate ratio of 45 pupils per classroom. A fully equipped library was built to help students, teachers and the community to development their literacy skills. The school was also equipped a kitchen that will be used for school feeding. With the newly constructed kitchen, students will be able to have lunch at school.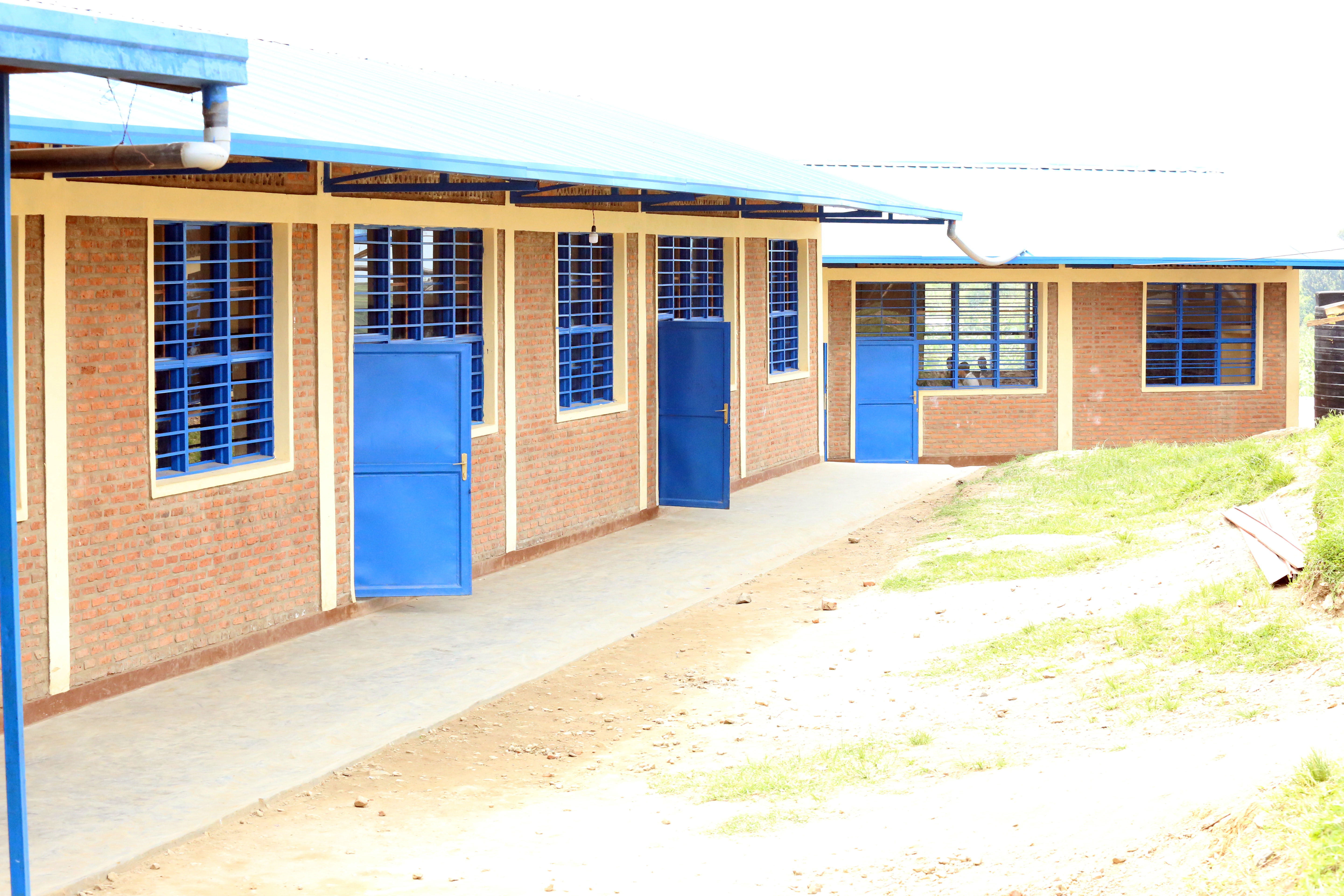 Thacien Ntawurusekwa, the head teacher at Groupe Scolaire Kibirizi, reflects on the condition of the school before the rehabilitation project. He says, "the school was in a very worrying state with old classrooms. The roof would leak during the rainy seasons. Sometimes part of the roofing would fall off, especially when it rained. The school management was very worried for the children, fearing that part of the roofing would one day fall off and hurt children. Children would go back home whenever it started raining because classes would not be able to continue."
Through support from World Vision, old classrooms were replaced with new and equipped classrooms. A new library was built and equipped, and now students are able to develop their skills through reading. The school initially did not have a library, never mind books for students to read. "Our students, staff and community members are now able to use the library to gain new knowledge, skills and dispositions for learning and personal development that they will use throughout their lives." said Thacien.
Claude Musabyimana, chairperson on the parents' committee, thanks World Vision for the support given to their community - most especially to the school. He says that parents are now reassured of their children's education and safety. "With the old school structure, we were always worried the building would one day collapse; especially in the rainy season." Claude said.
Celine (15) is a student at Groupe Scolaire Kibirizi. She is happy to have a renovated school with a brand new library. "The current state of the school encourages students to come to class with confidence and the library helps us to develop a reading culture. Students, especially those in higher classes, can go to the library and do research" said Celine. "I thank World Vision for supporting our school and the entire community."