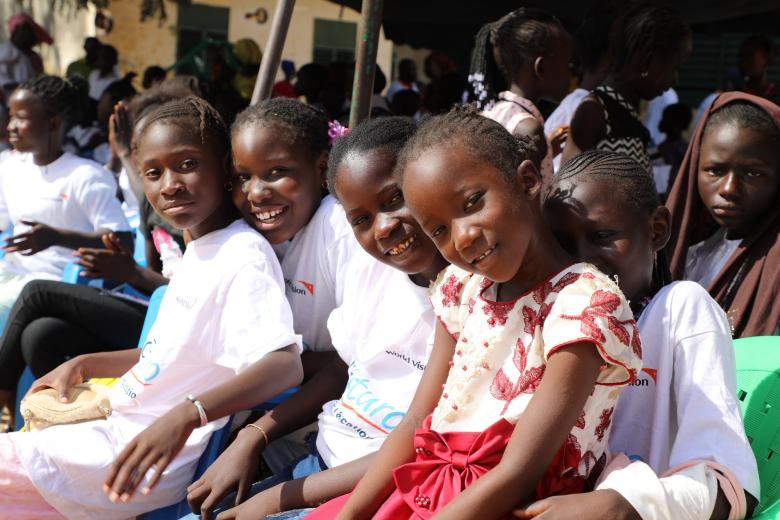 Digital in the colors of girls and women
Thursday, March 16, 2023
Digital can be an inclusive space for girls and women, but it requires intentional thinking and action to do so. The COVID-19 pandemic has accelerated a global transformation and transition to digital with more people teleworking and telelearning. An opportunity for many to overcome the barriers of digital and technology; including the creation of virtual learning programs, reduction of face-to-face work, and building resilience across programs and sectors.
Indeed, technology remains a powerful lever for promoting gender equality and inclusion, enabling girls, women, and people with disabilities to have greater access to opportunities and information. Unfortunately, gender stereotypes related to girls' access to digital technology persist; this impact not only their education, but also their access to DSSR and science (STEM) fields. The impact of the digital divide means that globally, the proportion of women using the internet is 57%, compared to 62% for men. In relative terms, this means that the gap between men and women in Internet use worldwide is 8%. And in many countries, women are 25% less likely to be able to use ICTs for simple functions. Moreover, the higher the skill level required, the wider the gap. The impact, without being exhaustive, is measurable on a larger scale when it comes to developing countries.  In Senegal, the rate of inequality between men and women regarding access to the Internet is close to 30%. A phenomenon becoming more and more serious and for which concrete solutions must be found; starting with promoting access, retention, and success of girls/women in STEM. This sector is under the weight of prejudices and social norms.
Digital access for girls and women is essential to enable them to be aware of their sexual and reproductive health rights and to protect them from online abuse. However, due to their vulnerability, girls and women are often the primary victims of cyberbullying and verbal and psychological violence online, with 51% of cyber-bullying victims being women. To ensure their informed and easy participation in the digital space, it is therefore important to foster equitable access and promote a gender-sensitive approach that considers their specific concerns and needs.
To this end, World Vision Senegal is committed to gender equality by adopting a gender-sensitive approach that aims to eliminate gender biases and stereotypes. This commitment is reflected in its current global strategy (2021-2025) and in its theory of change for its Gender Equality and Inclusion (GEI) approach, which transcends all of its programs, advocacy, communication, marketing, fundraising, staff welfare, workspace, and institutional practices. For more than 70 years, World Vision has helped empower girls, women, boys, men, and the communities it serves and fostered an environment in which they can thrive.
Today, on the occasion of International Women's Rights Day with the theme: "For an inclusive digital world: innovation and technologies for gender equality", the call is made for all actions to converge to further strengthen access, active participation, and success of girls and women in digital and technology!