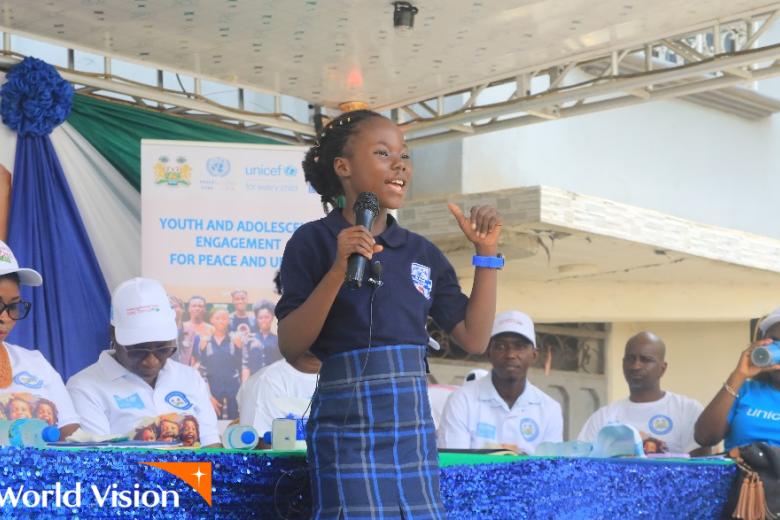 International Day of the Girl Child - Sierra Leone
Friday, October 13, 2023
By: Sia Nana Jones – Communications Officer World Vision Sierra Leone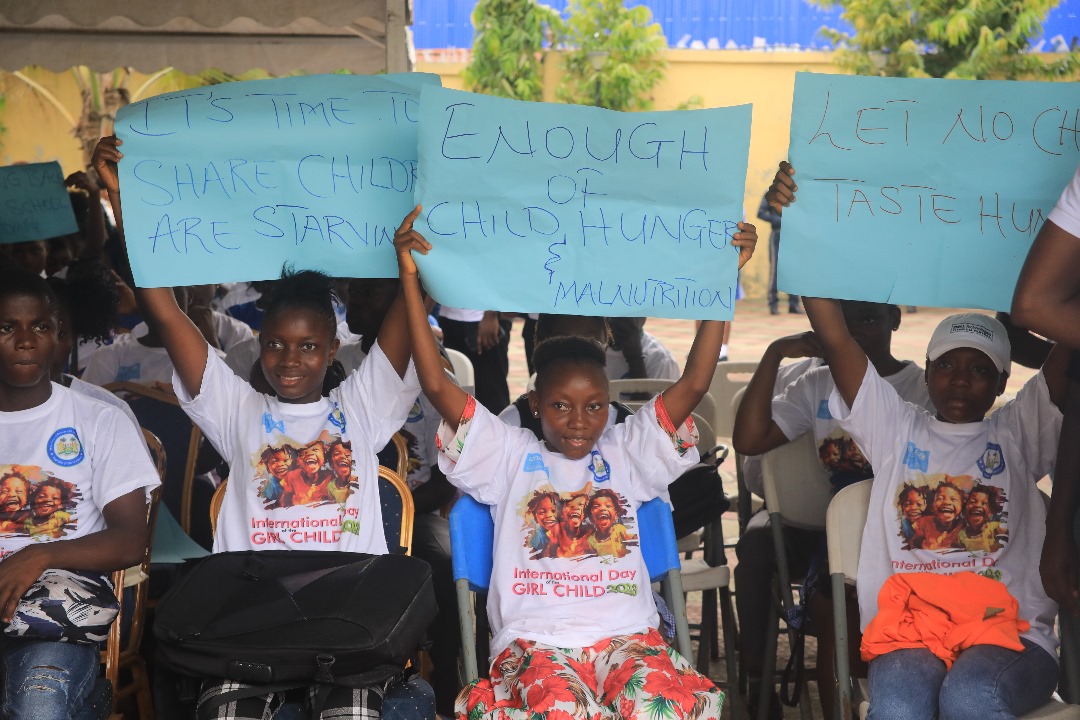 The International Day of the Girl Child is celebrated every year on 11 October to promote girls empowerment and the respect of their human rights as the future of our society. According to António Guterres the United Nations Secretary-General, "Women and girls can lead us to a fairer future". He stressed that the day should be used to amplify girls' voices and recommit to working together to build a world where every girl can lead and thrive.
To commemorate the day, the Ministry of Gender and Children's Affairs in collaboration with partners including World Vision converged in Bo Southern Sierra Leone under the theme "Our time is Now, Our Rights, Our Future". 
After a very colourful match through the streets of Bo town with placards and banners with messages about girls' rights, the children sat earnestly to listen to speeches and their turn to present a position paper on improving their rights. 
In his address,World Vision International Sierra Leone National Director Sagane Thiaw said, "World Vision envisages a world where the childhoods of girls are not compromised and can access opportunities that contribute to their holistic development, and express their individuality without fear of being suppressed by negative social, cultural, and religious norms ". 
He also encourages the girls to know that there is no limit to their abilities, "Be bold, be loud for the right course, embrace your purpose, and your greatest strength is in your femininity. Be proud of your intelligence, the only time you should have your knees on the ground is when you pray or give thanks to God. Embrace education, embrace God, embrace morality, and never be afraid to go for opportunities even if you feel inadequate. You are always ENOUGH, stay confident and committed. Your time is now. "
A position paper was presented to the Minister of Gender and Children's Affairs, on behalf of the Children of Sierra Leone by the representative of the Children's Forum Network. The paper speaks about the children's concerns and appeals for the passing of the Child Rights Act in Parliament to guarantee safer dwelling of children in society.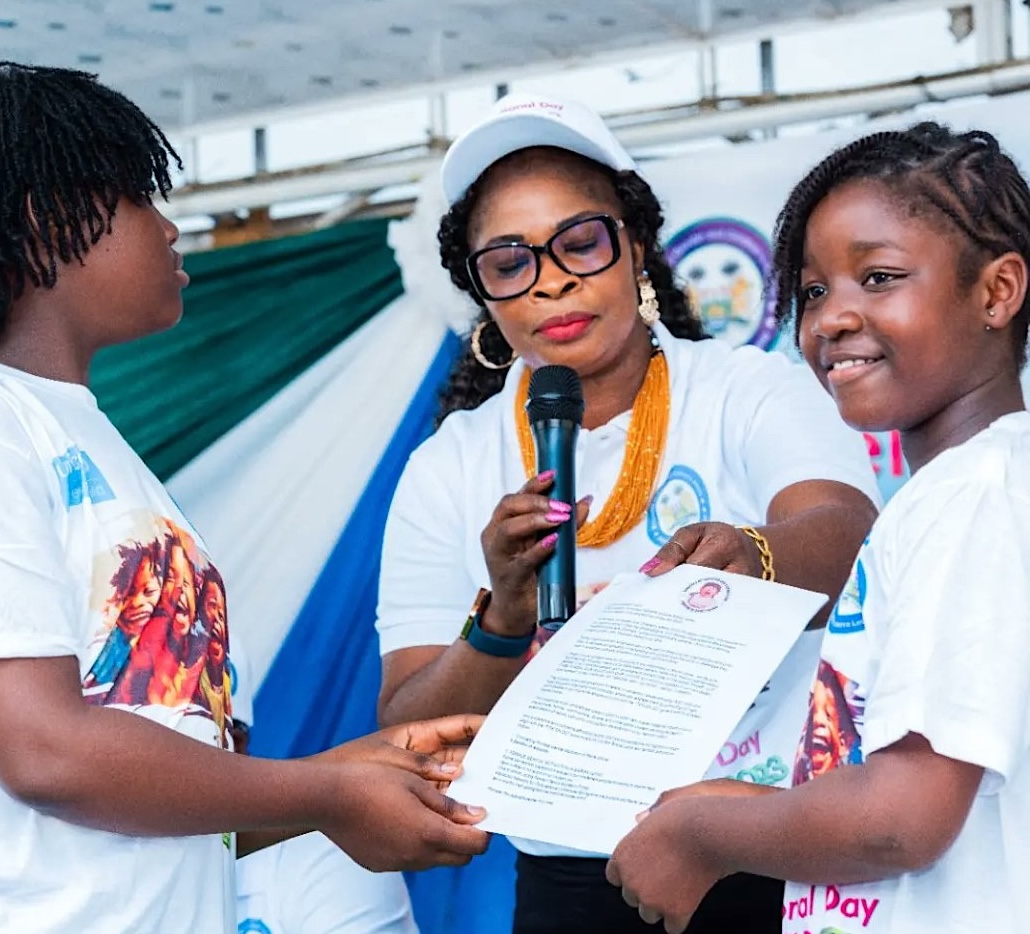 In her response, the Minister of Gender and Children's Affairs Dr Isata Mahoi, assured the children of her ministry's commitment to lobbying Parliament and urged the children to get involved.  "That Act is one of my dreams; I cannot wait for it to come through.  Everyone's support will be needed including you the children as we face the well of parliament sooner".
As part of World Vision's commitment to support victims of Sexual and Gender-Based Violence (SGBV) to access services, during the ceremony, World Vision's National Director Sagane Thiaw donated dignity kits, motorbikes, computers and sanitary items to the Ministry of Gender and Children's Affairs to augment the operations of one-stop centres in Koinadugu, Falaba, Bonthe and Pujehun Districts.