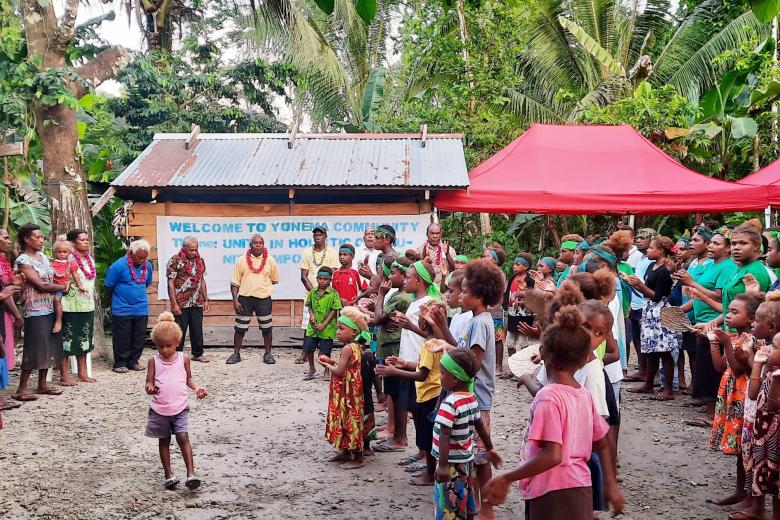 Channels of Hope unites YONEMA communities
Thursday, October 7, 2021
The Commuity Channels of Hope (CCOH), funded by the Department of Foreign Affairs and Trade (DFAT), continues impacting communities in the Solomon Islands through its faith-based approach.
The recent testimony from YONEMA Community in Temotu Province testified that the approach has united the three church denominations in their community, especially the Church of Melanesia, Bahai Faith, and Kingdom Harvest, and strengthens collaborative work residents.
YONEMA consists of three communities, Yo'o, Nep and Mateone communities behind the well-known Graciosa Bay in Temotu Province, the furthest to the east that 2 hours 40 minutes travel from Honiara by a Twin Otter plane. It is an hour's walk to the provincial Capital Lata, and has up to 349 people.
Recently community residents testified to World Vision that the CCOH Program had benefited them exceptionally because it united them as a community despite only a year since the project started working with them.
"Before this project came to our community, differences existed within us, especially among the three different church denominations in our community. However, this has changed, and I thank World Vision because, through the CCOH program, the three denominations are now united," Chair Person of YONEMA Community Hope and Action Team (CHAT) James Nina testified.
He said the unity has shown through their weekly engagements as every Monday. They would come together for a prayer program involving different church denominations.
Mr. Nina further said YONEMA Community is also now seeing the importance of helping the needy.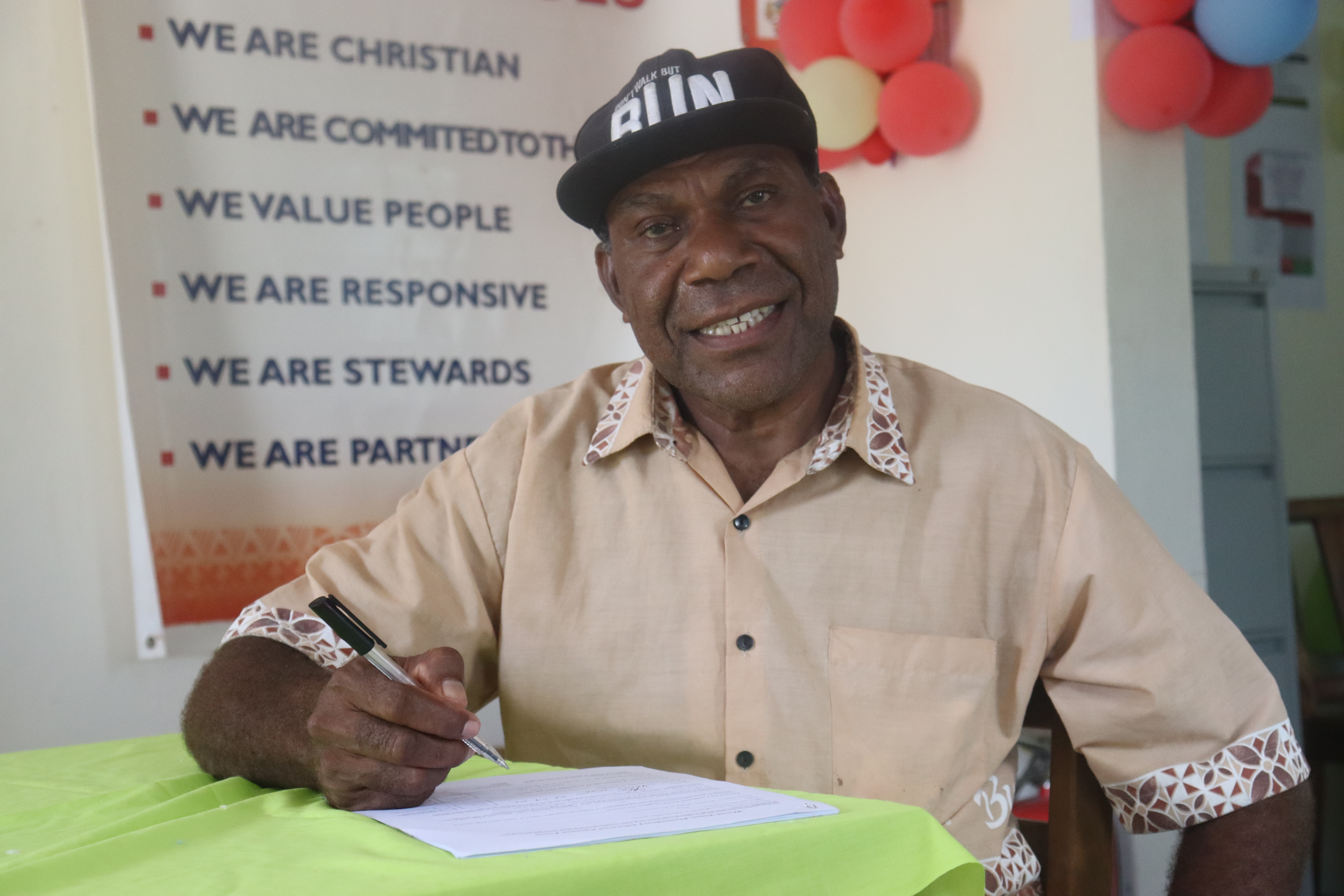 "We now have a group that working with the needy in our community, and we already build proper homes for a few elderly in our community," he said.
"This act put a smile to their faces, and their tears of joy showed how our acts of hope touched their lives, and we are doing this without any reward," Mr. Nina emphasised.
He shared, one highlight of this program is that their youths are now leading the community-organised programs compared to the past.
"We have seen a big difference, especially to our youths, as they got the message and now taking the lead in community activities. There is a decrease in alcohol consumption in the community," Mr. Nina shared.
Meanwhile, the CCOH project works alongside churches and community members to cultivate community-driven solutions to addressing violence against women. It partners with national church leaders and communities to adopt the Community Channel of Hope for Gender (CCOHG) teaching methodology and utilise it in their faith-based teaching across the Solomon Islands.
In honour of the great impacts that CCOH has imparted in the lives of YONEMA Community residents, the community marked the first anniversary of their partnership with World Vision Solomon Islands on October 1st.