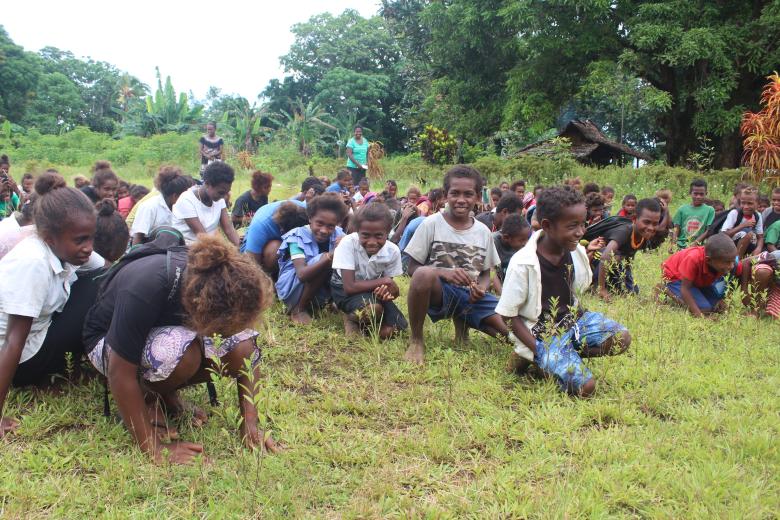 Disaster risk reduction project empowers primary students in Solomon Islands
Saturday, April 17, 2021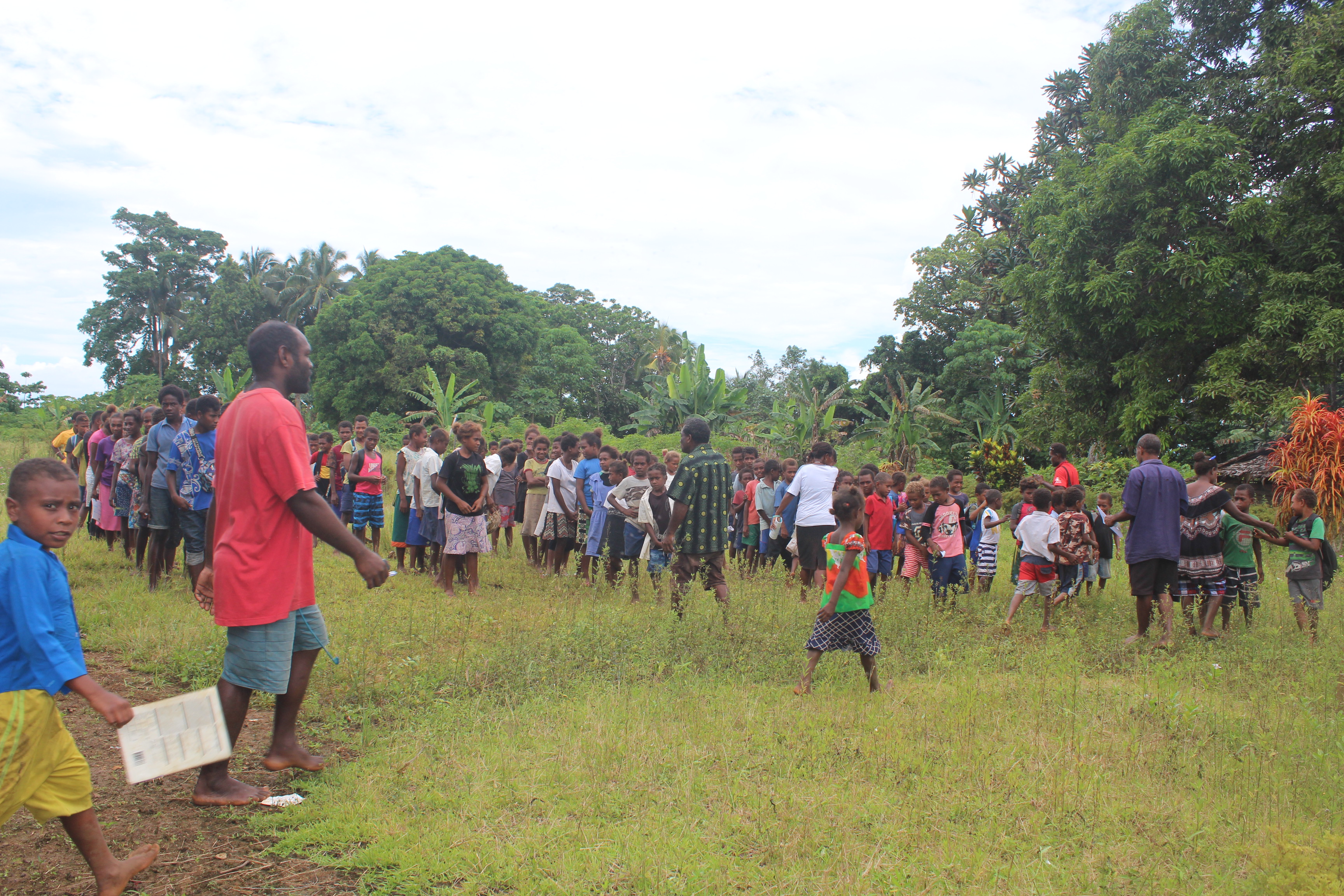 Empowering children on disaster risk reduction knowledge is important as children and women are 14 times more likely to die or injure during disasters.
In Solomon Islands such programs are far more significant since the 2018 World Risk Report listed the country as the fourth riskiest in the world due to disaster vulnerability. This means children are greater at risk especially when they are out of their parents' sights whether to school or other places as disasters can happen at any time.  
Past disasters like the 2014 flooding in Honiara claimed eight lives of children, speaks volume of the need for children to be equipped with disaster knowledge to ensure they can protect themselves. There were also many unreported incidences in the country about children died because of disasters. Through the Australian Humanitarian Partnership (AHP) Disaster Ready program, the Australian Government is currently supporting Champions of tomorrow project to reduce disaster risks in schools and for climate change resilience in eight schools in the country. The project is being implemented by World Vision Solomon Islands and Save the Children.
WVSI has focused mainly in Makira on the four schools namely; Manama Primary School, Etemwarore Primary School, Taripara Community High School and Toroiwango Primary School.
A recent cross monitoring trip to Makira Schools has seen the project progressing better as children are empowered on disaster knowledge.
"I am confident that in an event of disaster, I can protect myself because our teachers taught us what to do during disasters," said Ryan Sebastin a class six student from Toroiwango Primary School in Arosi 1, Makira Ulawa Province.
Young Sebastin said, he is happy that his teachers taught them about disaster ready knowledge.
"Our teachers told us to stand still with our hands on top our heads or hide under our desks during earth quakes and I am happy because I have knowledge to protect myself," He said.
Jerolyn Nunusiau also a class six student said before the project came to their school she lacked knowledge on disaster ready compared to when the project is implemented at their school.
"I now know what to do during earth-quake, tsunami and other disasters because our teachers taught us about them, I even tell my parents and other children in my community about them," She said. 
Head Techer of Toroiwango Primary School Mr Charles Dauasi applauded the project saying, he is confident that through the drills they usually conducted in the school the students understand what to do and where to run to in an event of earth quake and tsunami.
"I thanked World Vision and your partners for choosing Toroiwango Primary school as one of the project sites, indeed this project is important as children are vulnerable to disaster. I am now confident that my students learn a lot through the disaster drills that we usually conduct," he said.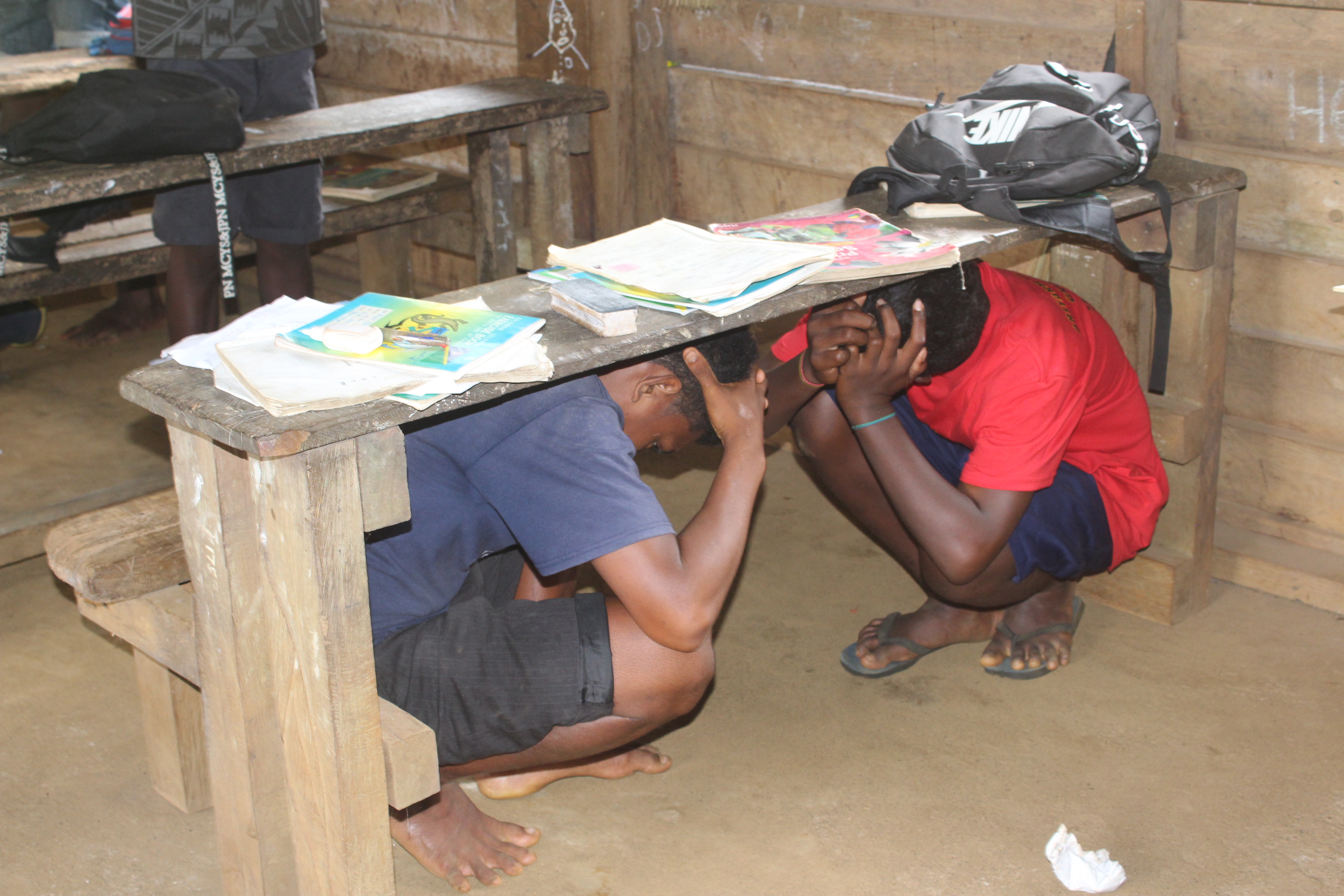 Nelly Siehu Head Mistress of Etemwarore Primary School said, her school is now conducting drills every month.
"We have different signals for our drills, so when the signal comes on, even when students are busy in their classrooms or anywhere outside  they will all walk up to the assemble area."
"We are serious about this and we now see our students know what to do," she said.
The team that toured the schools included the representative from the, Ministry of Education and Human Resources (MEHRD),  Malaita and Makira Education Authority, Save the Children, People with Disabilities SI (PWDSI), Makira Community Based Rehabilitation (CBR), Provincial Disaster Management Office,   Solomon Islands Meteorological Services (SIMS) and World Vision Solomon Islands. Students also conducted drills to show their preparedness and understanding on responding to disaster during the tours.
A total of 893 children and 1979 adults in both Malaita and Makira Ulawa Provinces are expected to benefit from the projects.