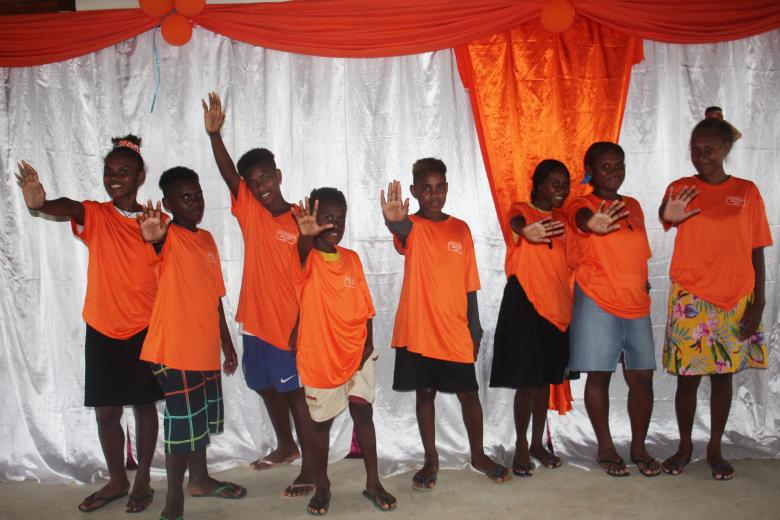 Honiara youths convene as part of 16 Days Activism
Thursday, December 1, 2022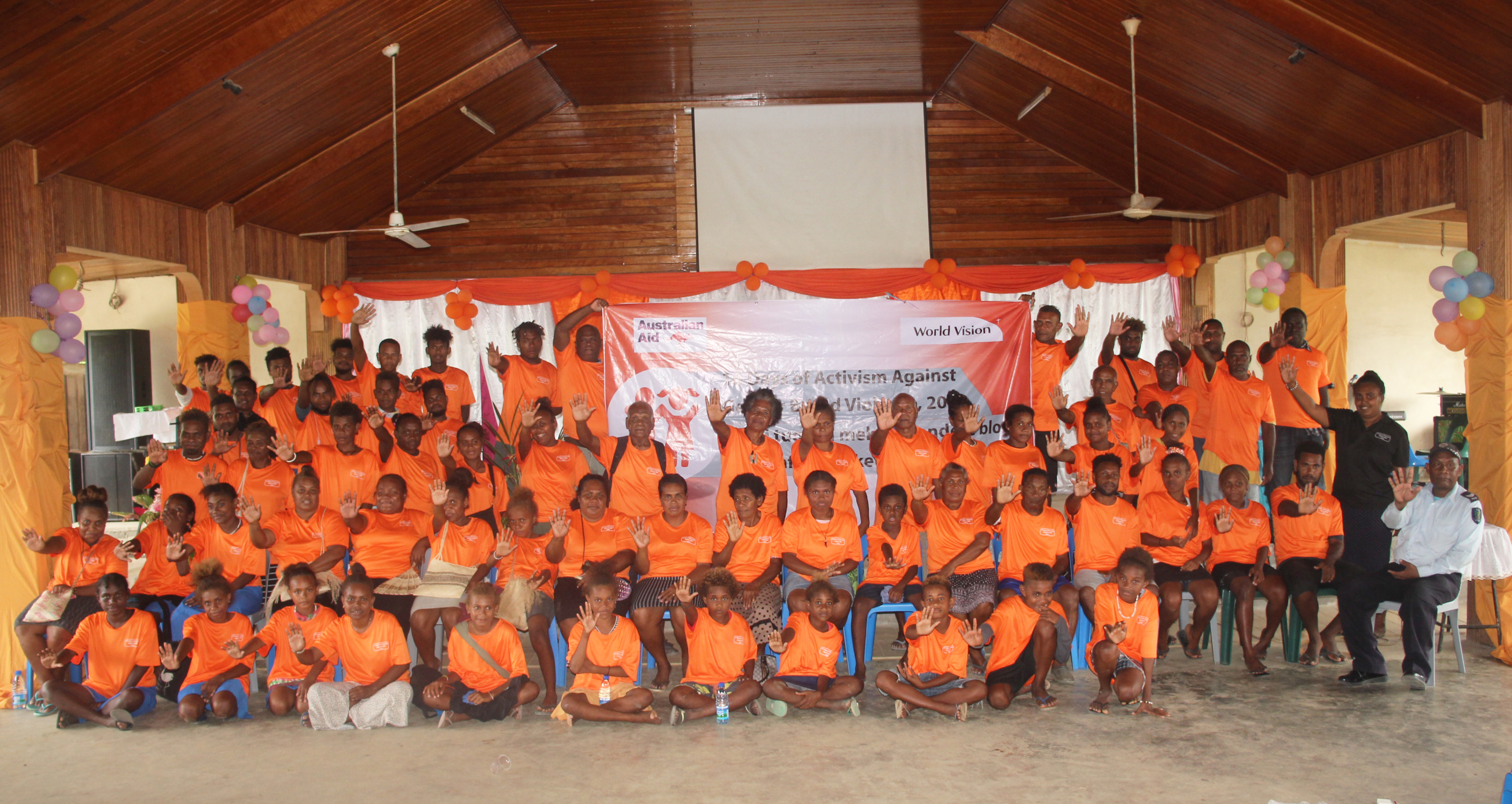 Youths in Honiara have convened at Fulisango Community on Wednesday this week for a day event as part of the 16 Days Activism Against Gender-Based Violence advocacy.
World Vision's Strongim Famili Project organised the event and gathered 130 youths from White River, Burns Creek, Lau Valley, and Fulisango Communities. The Australian Government funds the Strongim Famili Project through the Australian NGO Cooperation Program (ANCP), which is implemented in Honiara and Malaita Province.
During the event, the youths dressed in orange and advocated for peaceful homes in the country through skits, dances, and talks. The event also taught the youths about the Family Protection Act 2014.
The season about the act was presented by Sergeant Robert from the Royal Solomon Islands Police Force's Crime Prevention Department.
Sergeant Robert explained the act was to protect families, especially against the disease, "domestic violence."
"To you all youths, please understand that this act is for every one of us to act upon it as domestic violence is everyone's business,"
"every one of us who is here today wearing the orange shirt, we are advocators against domestic violence issues, whether physical, sexual and emotional violence; we are all responsible for working to stop them," he told the youths.
Sergeant Robert also urged the youth to report any incidence of violence to the police.
Strongim Famili Project Coordinator Dorothy Galo reminded the youths about the topics covered during their training and that they are all related to advocacy.
"The topics like conflict resolution, celebrating family, positive parenting, and other topics we have covered during our training should help us understand the ways to avoid domestic violence in our homes,"
"Therefore, we must all support the advocacy wherever we live to ensure our nation is safe from violence," she said.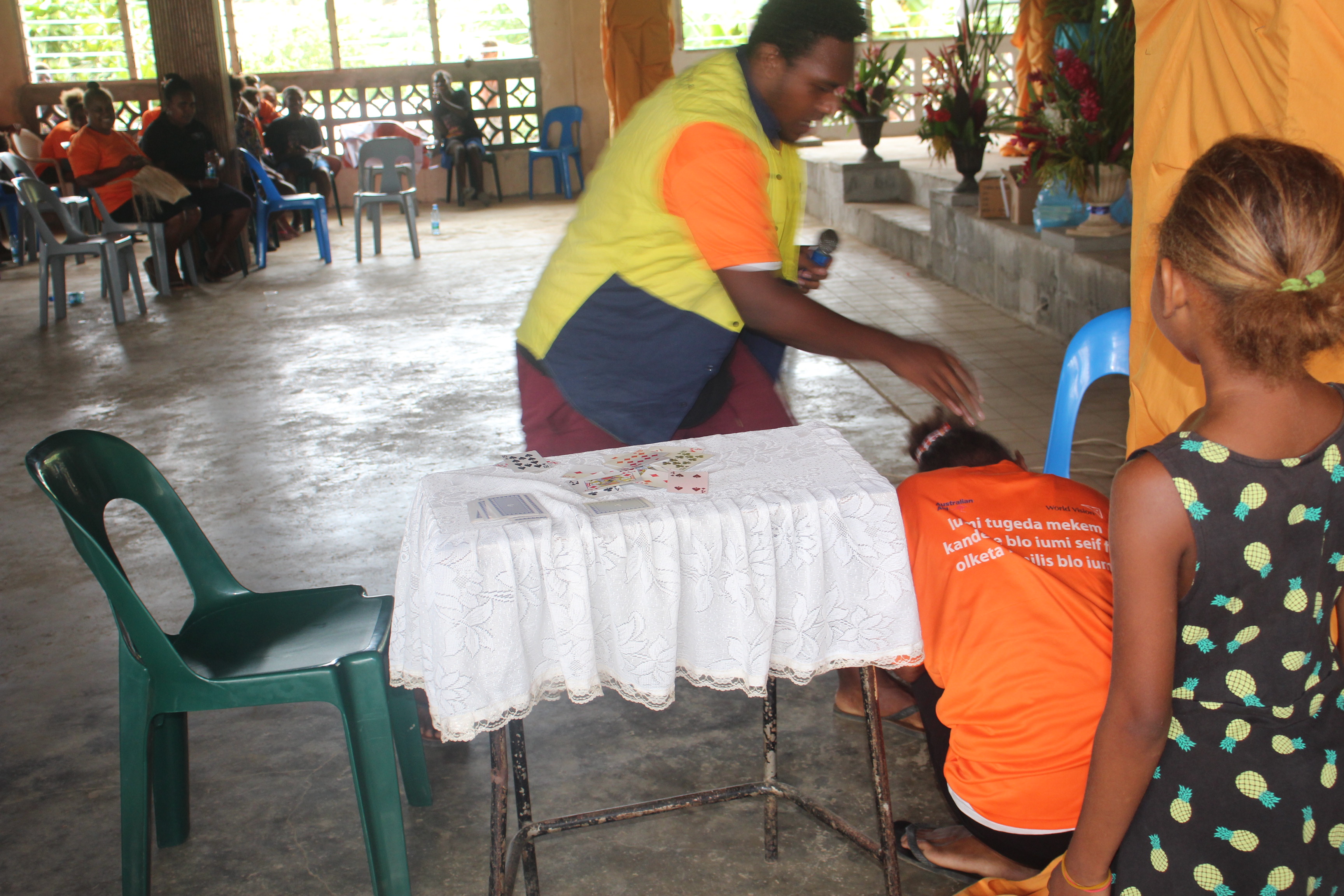 The 16 Days of Activism Against Gender-Based Violence began on November 25th, 2022, with a parade from the Solomon Islands National University Kukum Campus to the Friendship Hall, where government agencies, NGOs, Civil Society Organisations, and individuals joined the colourful parade.
The theme for this year's advocacy is "iumi tugeda mekem kandere blo iumi seif foketa familis blo iumi."
The 16 Days of Activism against Gender-Based Violence is an annual international campaign that kicks off on November 25th, the International Day for the Elimination of Violence against Women, and runs until December 10th, Human Rights Day.