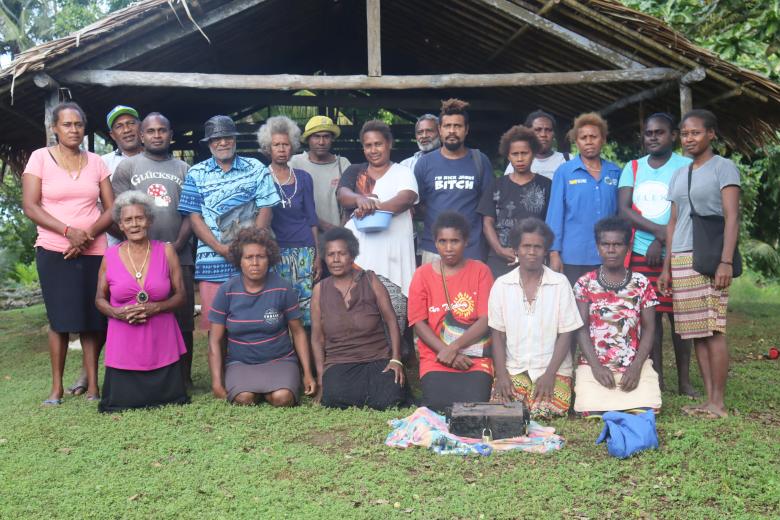 Oau Saving Club in Solomon Islands records $54,000 (SBD) in their saving by the third quarter of 2021
Tuesday, August 10, 2021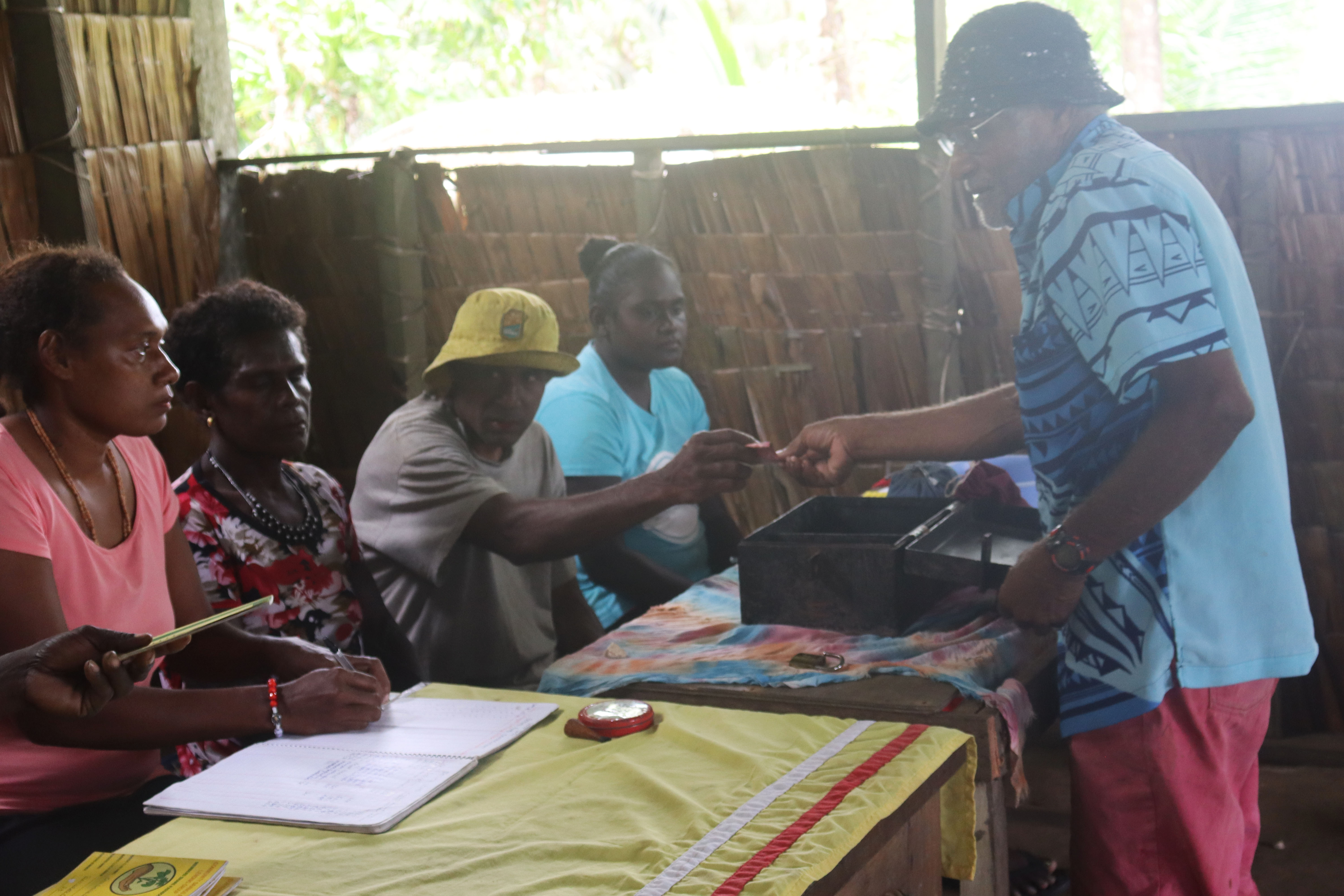 A saving club at Oau community at the Maramasike Passage of South Malaita in the Solomon Islands has saved SBD 54, 266 this year, a record from their recent saving day August 4th 2021.
This is a great achievement for the saving club after actively engaging with Market Linkage Phase II Project (MLPII) an Australian Government Funded Project through World Vision Solomon Islands.
Their fast growing saving this year can be attributed to their commitment to the Saving for Transformation model (S4T) of World Vision.
S4T is a saving model that encourages community members to establish saving clubs where they can save money. While saving, the members can also access small loans from their savings where then can be repaid with small interests. They also have different pass books for different areas like Saving Producer Groups Funds that including Sustainability Fund, Operation Funds and Profit funds and also Sector Funds which including social, church funds, youth and women funds. The pass books can help them access money from them when the need arise from these different areas. Annually the Saving groups can do share out to their group members. Usually, 25 people are on each saving group.
Like four other communities that are also project sites, Oau community also established a Producer Groups (PGs) and engage on fish facility as their income generating activity. The project also supported them with a fish storage facility. Recently, they also venture into selling rice and tobacco
According to John Ata Paipai Manager of their fish storage facility, their facility has really boosted their fast growing saving.
The facility that has a two 300 liter deep freezers powered by four 200 Watts Solar Panel cannot go empty in a day as fishermen and women from the surrounding communities are flooding in everyday with their catch. Two weeks ago, the project also sent in four 360 watts Solar Panel and a 600 liter deep freezer.
The Producer Group was buying fish from fishermen and women for $15 per kilogram and re-selling them for $20 dollars per kilogram.
For the community members, the facility is not only generating income but also a source of protein.
Mr Ata further said the community has really benefited from the facility because it also helps to address some of their family needs.
"We really benefiting from this facility especially our family needs because when we sell fish to our group we earn income for our families and also school fees for our children,' he said.
Mr Ata further said, the facility really help them on their saving group that also established with the help of the project.
"Through the help of the project we also have a saving club where we save money, therefore, this facility is very helpful especially because when we earn money from our fish we also save them with our saving club, the earning from our sales in this facility also saved with our club and that can be used for repair the facility when it is deteriorated," he emphasized.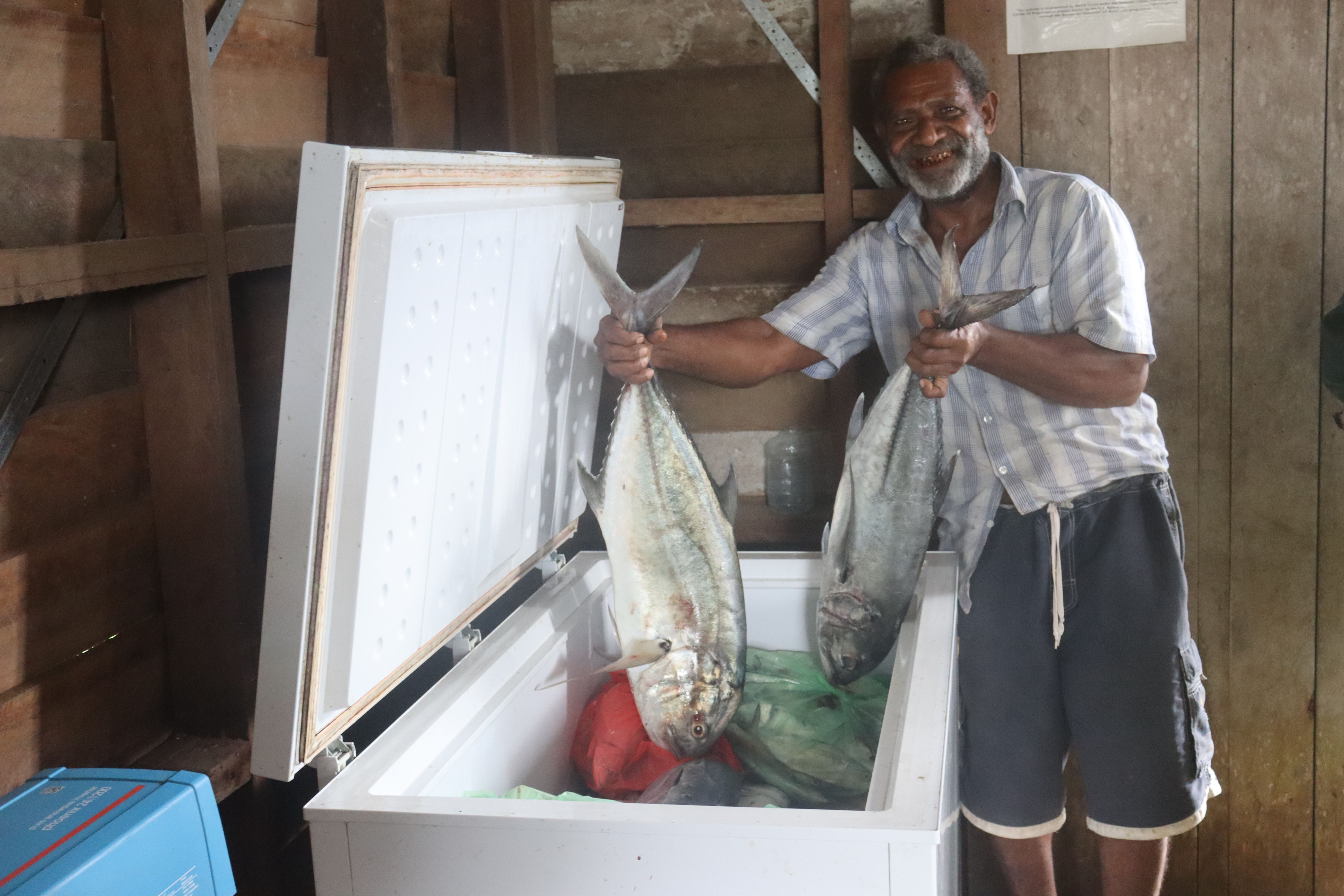 Since the establishment of the facility other communities from Maramasike Passage that separated the main land Malaita and the Small Malaita region are also benefiting from the fish facility as they flooding in everyday to sell their fish catch.
Mrs Benedida Kekeni from Rararo village who paddled in via dug-out canoe to sell her catch on August 4th said, the facility has made life easier to her.
"In the past when we do not have any facility like this, we were struggling to sell our products and fish, but now life is easy as I cannot wait for long to sell my fish, as long I get here, the facility managers will buy my fish straightaway," She said.
Mrs Kekeni further said, she can now able to meet her children's school fees and other family needs.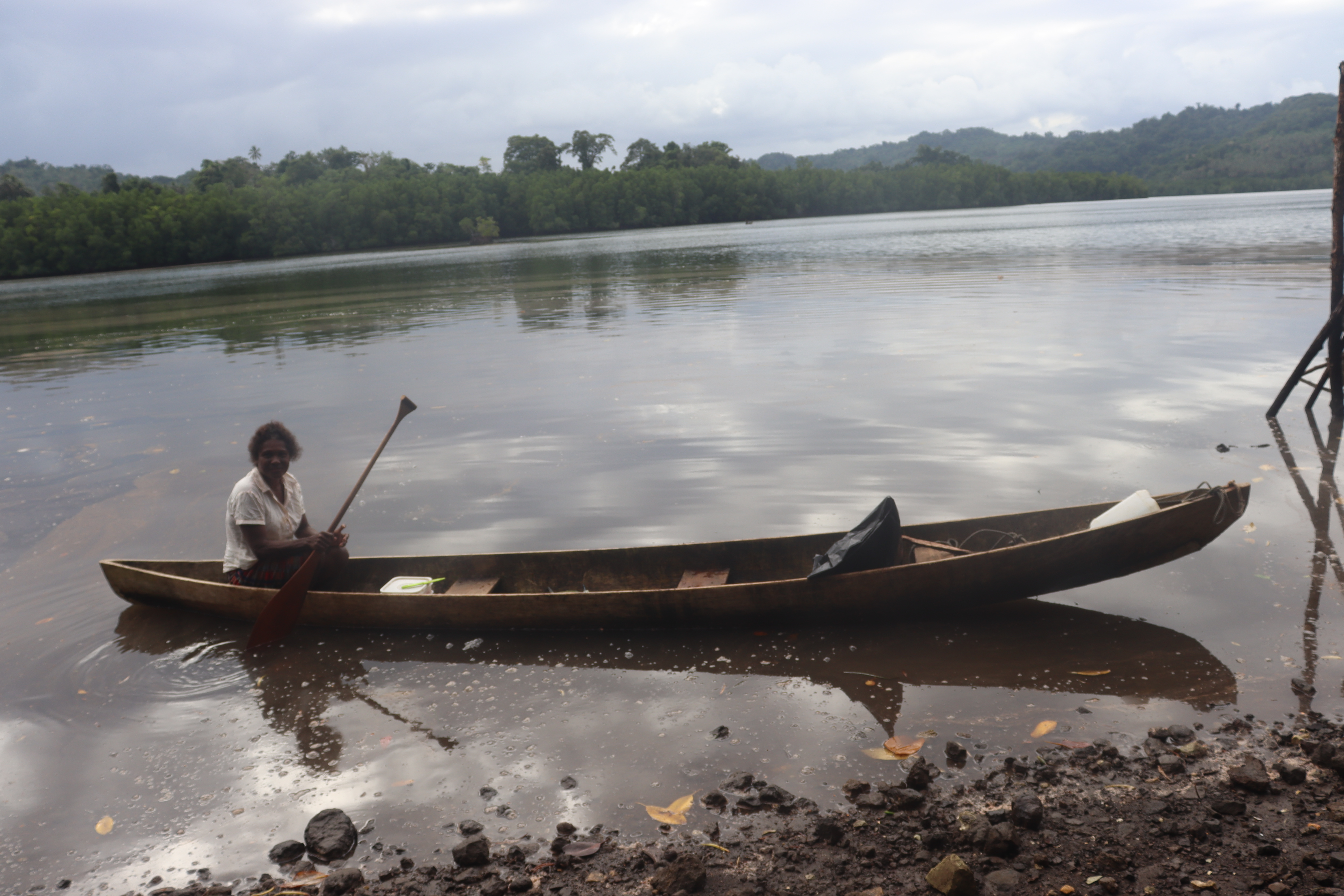 Meanwhile, other project sites in South Malaita are focusing on Coconut Crushing Mill, honey and other income generating activities.
MLPII project is the biggest project which World Vision is currently implementing in South Malaita, Makira and Marau Sound. In Makira the project is focusing on cocoa while at Marau it is also focusing on fish.