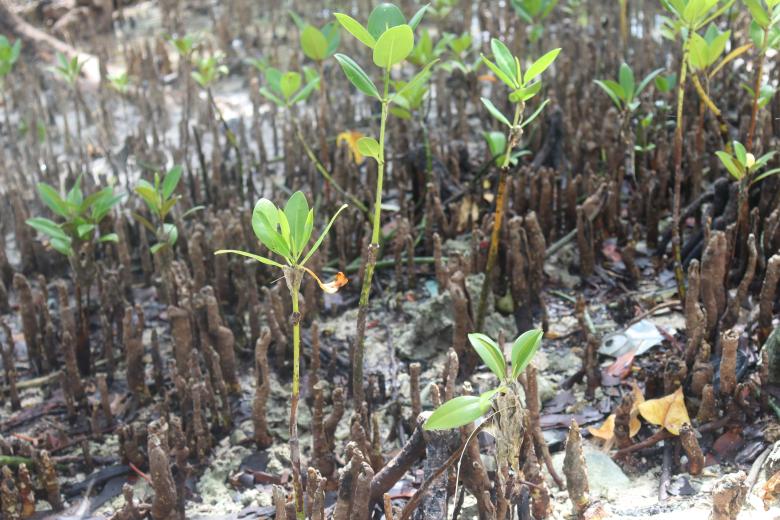 Solomon Communities rolling out Farmer Managed Natural Regeneration (FMNR)
Tuesday, November 29, 2022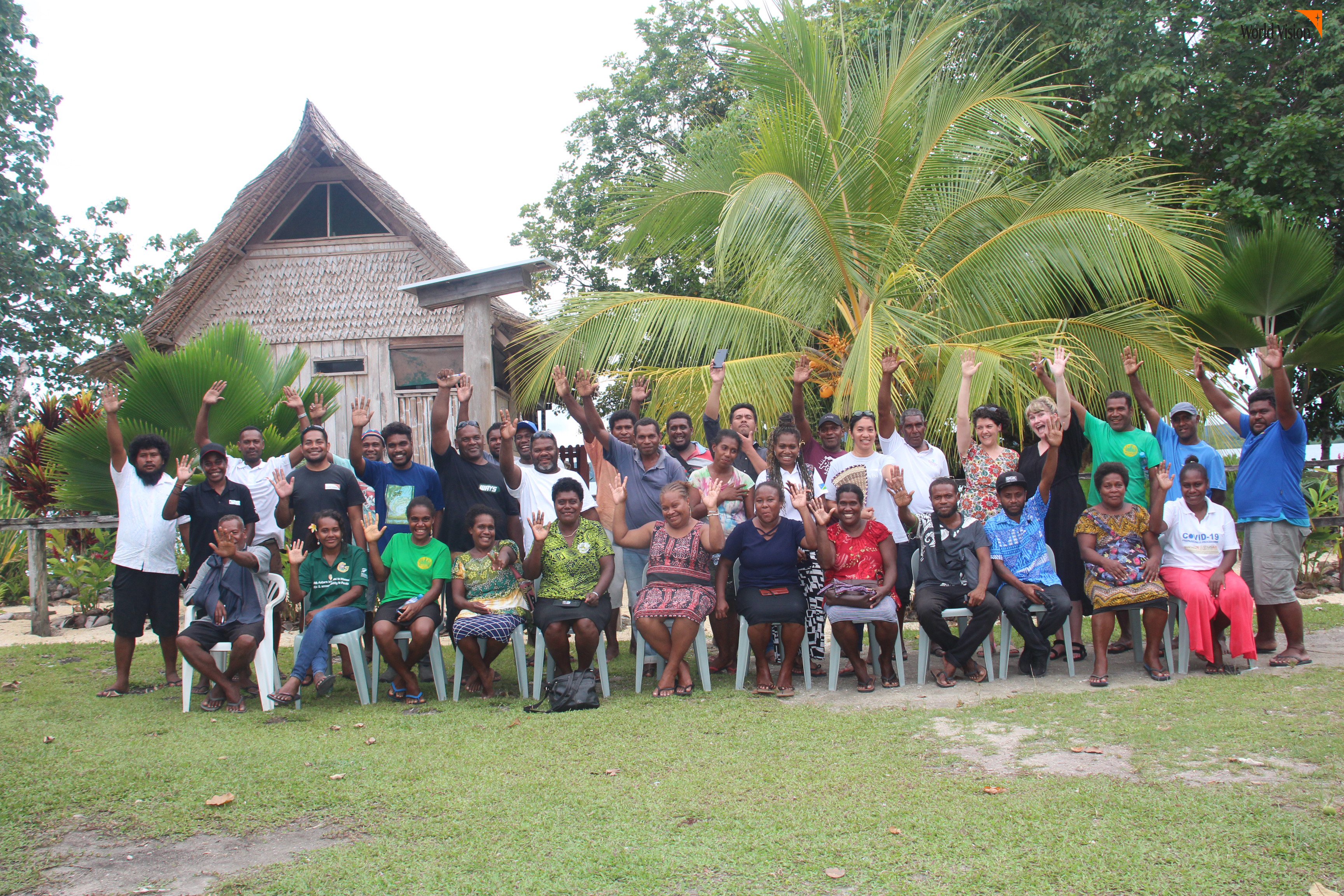 Eight Communities in the Solomon Islands vow to roll out Farmer Managed Natural Regeneration (FMNR) after being trained about the tree management technique from November 16th to 18th. 
 Thirty-Seven community representatives from 12 communities in Makira Ulawa Province, the Northern Region of Malaita Province, and Marau Sound attended a training conducted by World Vision Solomon Islands' Nature Based Solution (NBS) Project. The NBS is funded by World Wildlife Fund (WWF).
The farmer Managed Natural Regeneration (FMNR) technique was introduced as part of a nature-based solution to mitigate climate change impacts by World Vision Solomon Islands Nature Based Solutions Project. 
Farmer Managed Natural Regeneration (FMNR) is a low-cost land restoration technique used to combat poverty and hunger amongst farmers by increasing food and timber production and resilience to climate extremes. In practice, FMNR involves systematic regrowth and management of trees and shrubs from fallen tree stumps, sprouting root systems, or seeds.
The regrown trees and shrubs help restore soil structure and fertility, inhibit erosion and soil moisture evaporation, rehabilitate springs and the water table, and increase biodiversity. Some tree species also impart nutrients such as nitrogen into the soil. Interestingly, the technique allows communities to choose which tree species to regrow or manage.
"Trees are important to us, and we depend on them for food sources, building material, herbal, and protection from winds and sea. Therefore, I am happy to learn this knowledge and will implement it at home," Emmanuel from Makira Ulawa Province said. 
Mr. Finle from North Malaita Region said he sees the impacts of industries such as logging and unsustainable harvesting of trees on the lands; thus, he is encouraged to do something. 
"I am encouraged to protect trees because we can see many areas in our country are losing their soil fertility because of logging and another unsustainable harvesting of trees," he said. 
Through the NBS Project, World Vision Solomon Islands is using the FMNR Model as there is a need for tree management knowledge in communities in the country as the country's resources, especially trees, are depleting at a faster rate because of logging. 
Pacific Plunder reported mid-this year that the Solomon Islands have been logging at an unsustainable rate for decades. A sustainable harvest rate was calculated as 325,000 cubic metres a year in the early 1990s.
 In 2017 the Solomon Islands exported more than 3m cubic metres of logs. Almost 7% of the country's tree cover has been lost since 2000, and the Ministry of Finance says that if logging continues at its current rate, natural forests will be exhausted by 2036. The country exported more than 2m tonnes of timber in 2019. This accounted for more than 60% of the country's total exports that year," the report stated. 
In addition to the declining tree resources, climate change is impacting the lives of children in this country, and trees play many vital roles in communities for climate resilience. Thus, any technique for growing trees and managing them is paramount as they are the food source, building material, medicines, wind and wave breakers, supplier of oxygen, help the natural process of photosynthesis and so forth.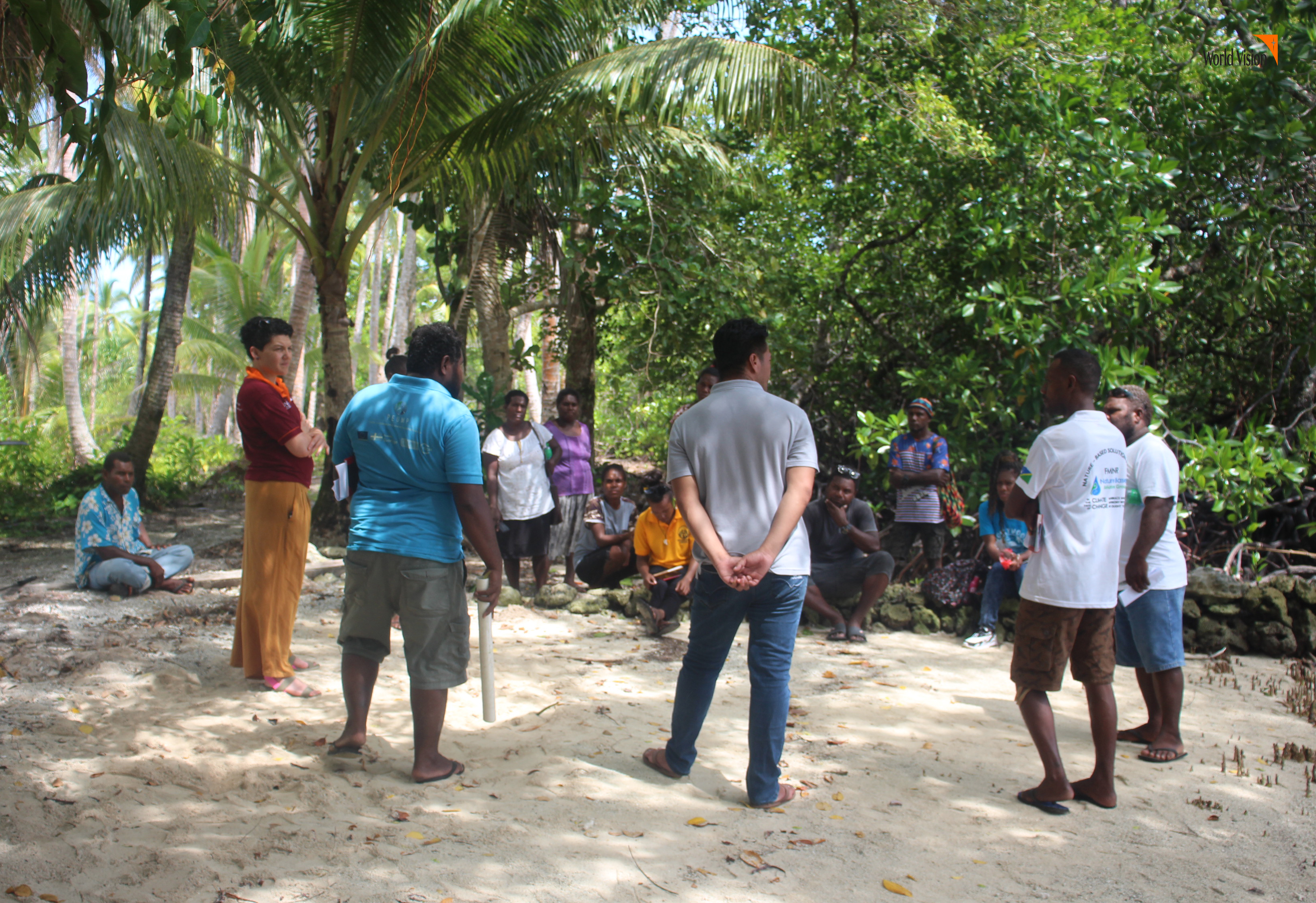 Betsy from Marau Sound said her community is benefiting from mangroves; thus, their first focus is on mangroves. 
"We will first focus on mangrove trees, and that is, we will identify areas that need replanting and will do so. We will also identify areas that need managing them and use the knowledge we learn to do so because we continue benefiting from them as the source of food, building material, and the breeding ground of fish we enjoy," she said.