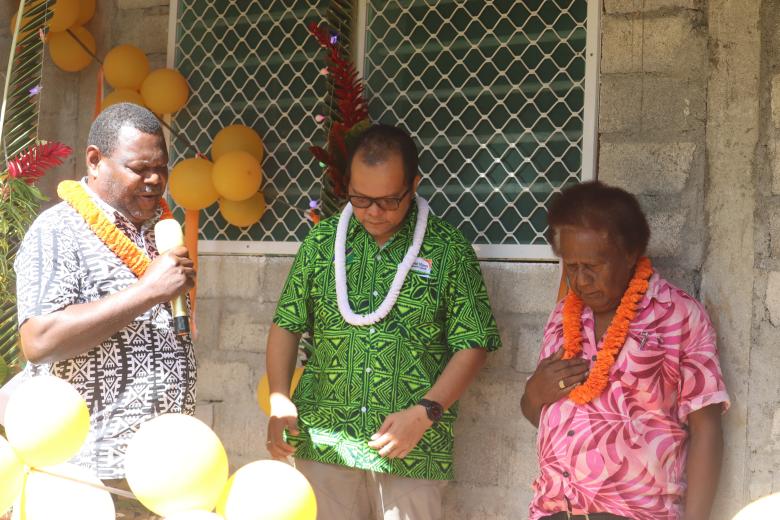 World Vision continues to serve South Malaita children
Friday, August 27, 2021
World Vision Solomon Islands is committed to continue serving the children of South Malaita region through its projects
This assurance comes from WVSI National Director Jimmy Nadapdap in his official remarks during the official opening of the new office complex for South Malaita Area Program on Thursday 26th August 2021in Afio Sub-station.
"Today's occasion is a milestone achievement for World Vision Solomon Islands. Indeed this official opening has shown that WVSI is growing in its reach to communities in Solomon Islands and especially South Malaita area. It also means that World Vision is committed to continue serving this part of the country with its programs under gender, livelihood, Disaster Risk Reduction (DRR) and Health and Education Sectors." Mr Nadapdap emphasised.
World Vision will continue to work to ensure issues facing the country are addressed to ensure children are enjoying the fullness of life.  For instance, the United Nation Development Index 2017 stated that Solomon Islands was ranked 156 of the 188 countries that the survey was conducted. Reports also stated issues relating to gender like 37% of women are sexually abused before the age of 15. 
More importantly, climate change impacts are also posing threat to food security because of frequent disasters, coastal erosion, soil salinisation and changing weather patterns. Therefore equipping communities and schools with disaster preparedness knowledge is paramount as the 2018 World Risk report listed Solomon Islands as the fourth riskiest country because of vulnerability to disasters. 
World Vision is also working to equipping youths to be self reliant to address the youth unemployment rate which is is high at the moment, specifically, in the capital Honiara, approximately 20% of youth are unemployed, while in rural areas youth unemployment rates reach 50%.
Mr said, the office will indeed strengthen the partnership between the organisation and the communities it is serving in South Malaita.
He further highlighted that in South Malaita Area Program, WVSI has five project currently being implemented while the sixth one ended last month (July).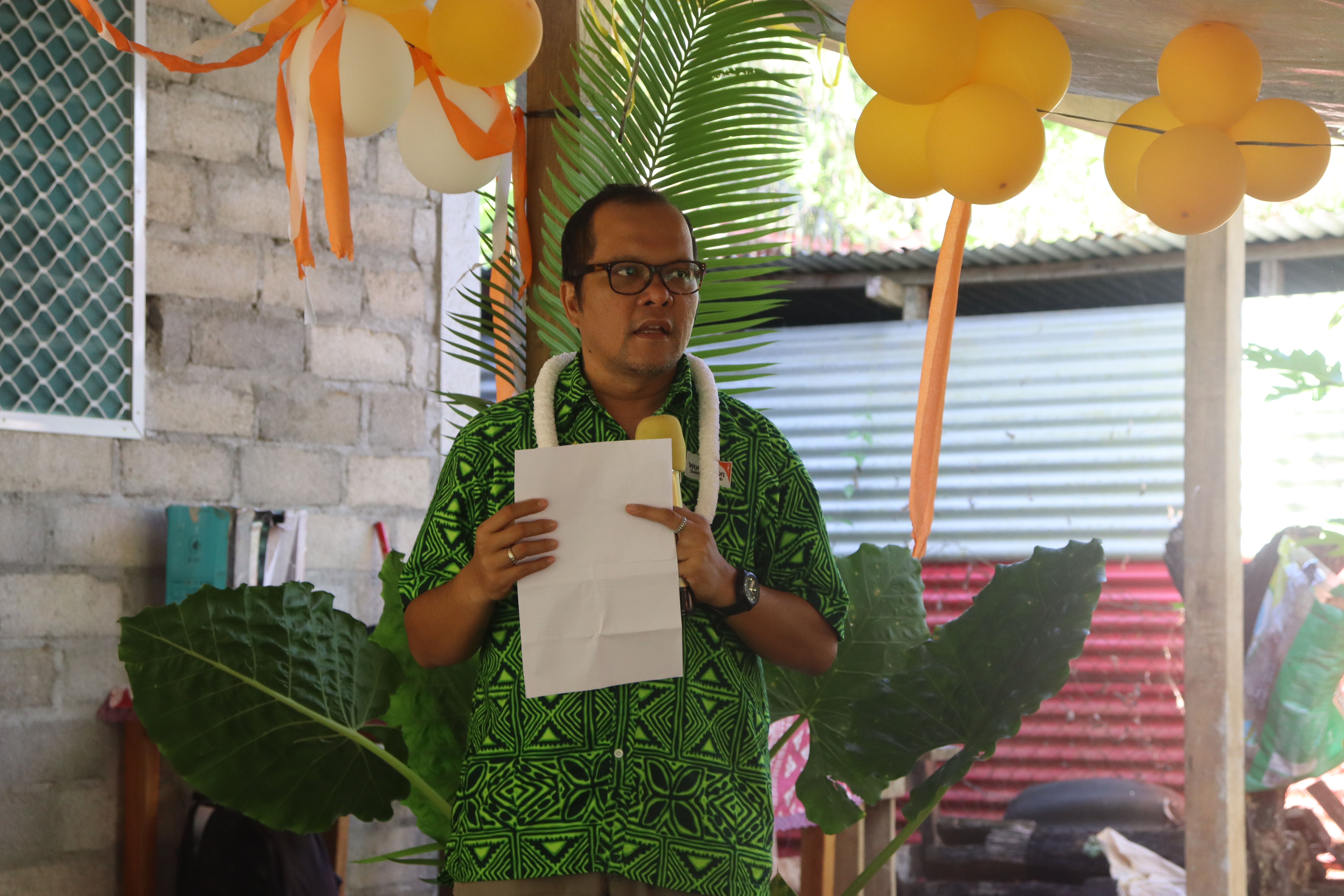 "These projects employ a total of thirteen staff. The office will continue to strive for more projects in the country." he said
Meanwhile Mr Nadapdap also reminded communities in South Malaita region to own these projects as that is an important component in ensuring sustainability of the projects after their life-span reach ending.
"I wanted to remind you all community representatives who are here today that please bear in mind that projects only will operate for a short period of time, therefore, I urge you to own the projects as this is very important to ensure sustainability of the projects even when they life-span end,' he reminded the community representatives.
Meanwhile, Southern Region Administration Officer George Tatau said extending services to rural areas is very important and he thank World Vision for reaching out to communities in the Southern Region.
"My office really wants to see services reaching communities in the Southern Region and with the fishery programs, agriculture, health and gender programs like gender based violence issues which World Vision has continue to empower our communities with, my office is really value the good work of your organization,"
"Because, I see the good work of World Vision, my office over the years' offer a space which World Vision has been using as its office despite it is small, but now as it has a good office complex, I am happy and we will continue support your work in the region," Mr Tatau said.
The new office complex will accommodate the current projects that are serving 1348 residents including children of the six communities that currently engaging with these projects.