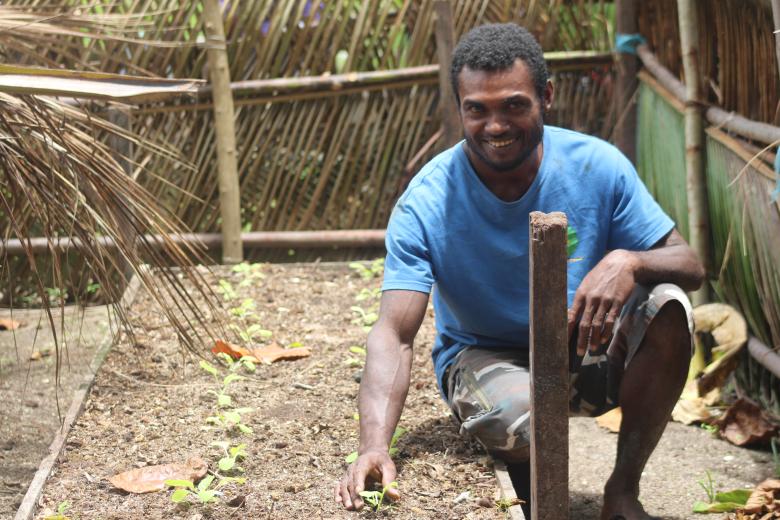 World Vision empowers communities in Marau Sound
Monday, March 8, 2021
Empowering communities on techniques to grow food to ensure regular availability is crucial for a healthy life, especially during the COVID-19 pandemic.
This can be achieved simply by equipping women and men with the necessary knowledge to grow nutritious food such as identifying the right soil and the right techniques to make the soil suitable for growing vegetables.
World Vision Solomon Islands through the support of the Australian Humanitarian Partnership (AHP) is implementing a project that aims to improve nutrition and support balanced diets for communities in Marau, Guadalcanal Province.
The project is also aimed to tackle the negative impacts of the COVID 19 on the communities, especially on food security.
Last week, World Vision's AHP COVID 19 Project team visited the communities where the project is being implemented and distributed seedlings to households.
This is following the training on vegetable growing and supporting families to set up their own compost and nursery beds.
The project also engaged technical personnel from Guadalcanal province to provide demonstrations.
Mrs Rose Kaia from Niu Islands said through the project, she was confident to grow her own vegetables.
"This is the first training that I've had which given me the knowledge on how to grow vegetables, and especially on composting and nursery. The seedlings that the World Vision team give us will indeed help us to enhance our knowledge and also will enable us to grow our vegetables outside our homes," she said.
She added, apart from food, their vegetables will also generate income for households.
Meanwhile, another community member, Dorothy Marahare, emphasised the training on vegetable growing was very helpful to the community, considering they are living on small islands that currently experiencing impacts of climate change.
"We experience soil salinization in our gardens, thus affecting our food especially vegetables."
"Pak Choi and Saladia never grow better in our soil, but with the training and the demonstrations by the World Vision team, we are empowered with knowledge on how to grow these vegetables in our soil," she said.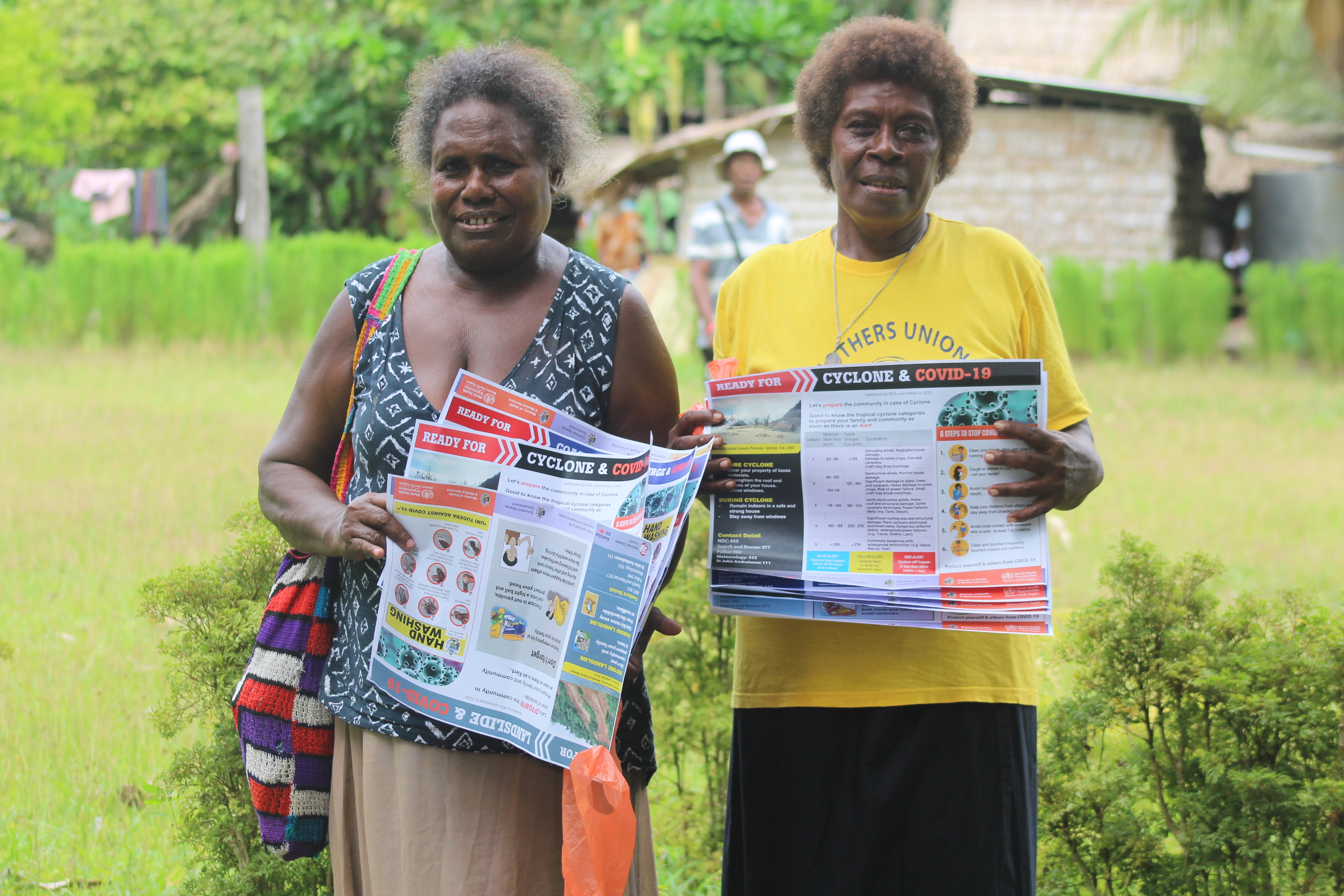 Miss Marahare further said, now they can also grow vegetable just outside their homes.
"Our gardens are at another island where we mothers usually paddle across the see by dug-out canoes before can get food for our families."
"This is very dangerous during bad weathers especially rough seas," she adds. Being able to access the garden to close to home will be a great benefit to the community, improve food security during the uncertain times of the COVID 19 pandemic and beyond.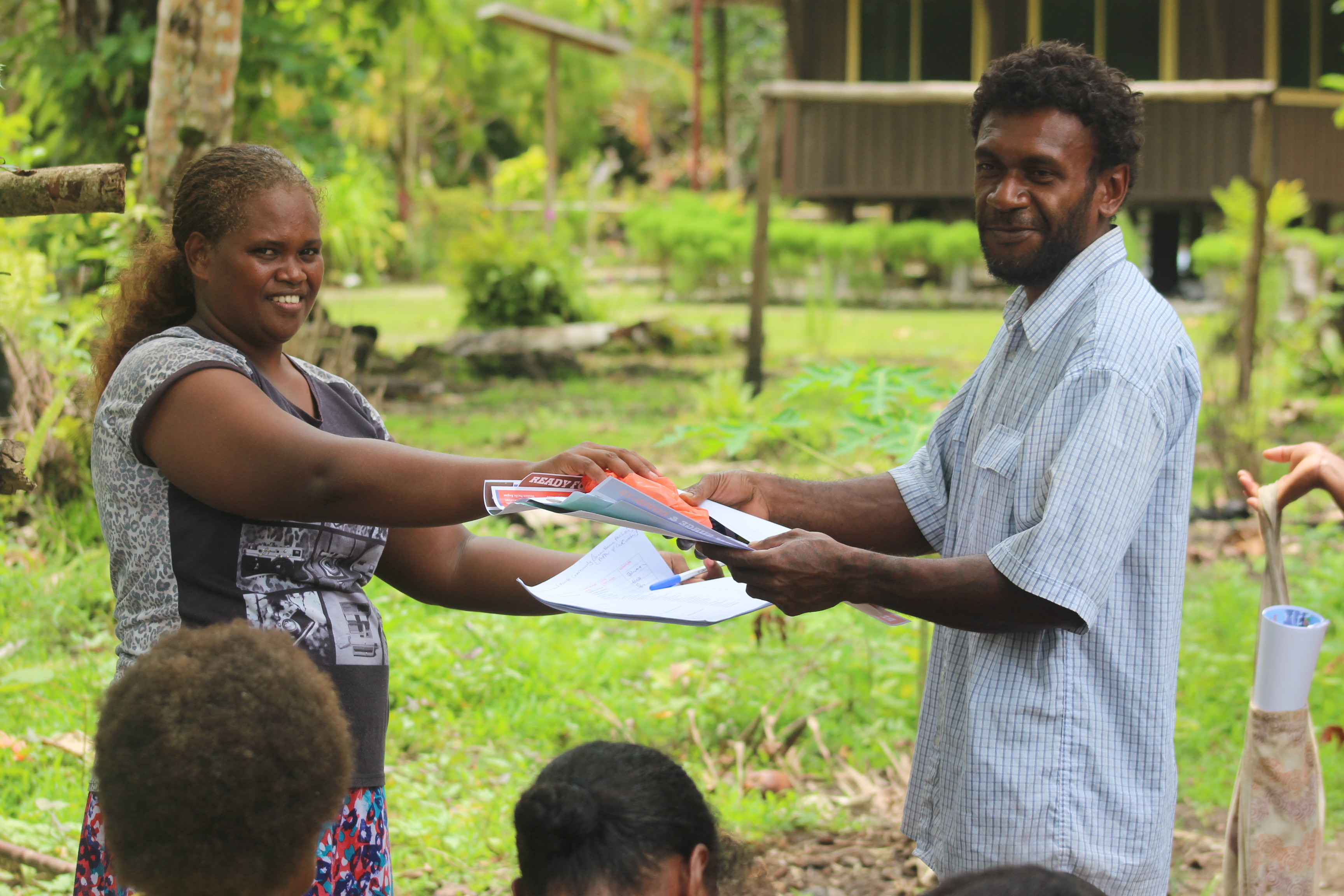 Story By Allen Waitara