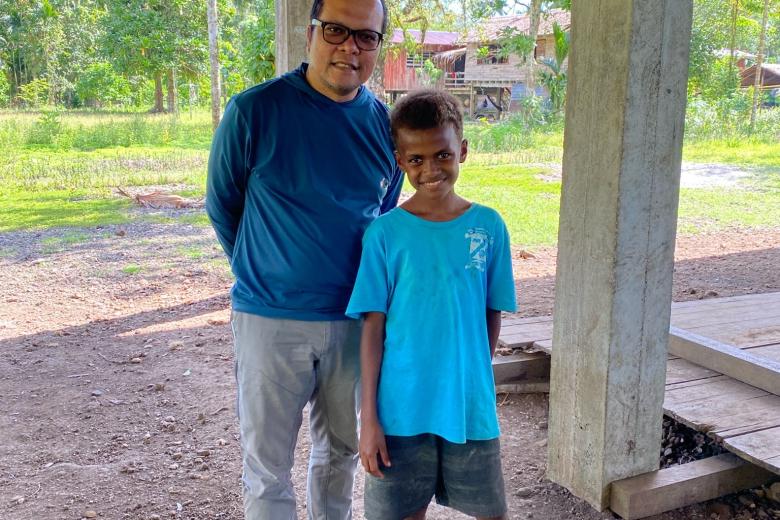 Young Thomas dreams to become a teacher
Tuesday, August 31, 2021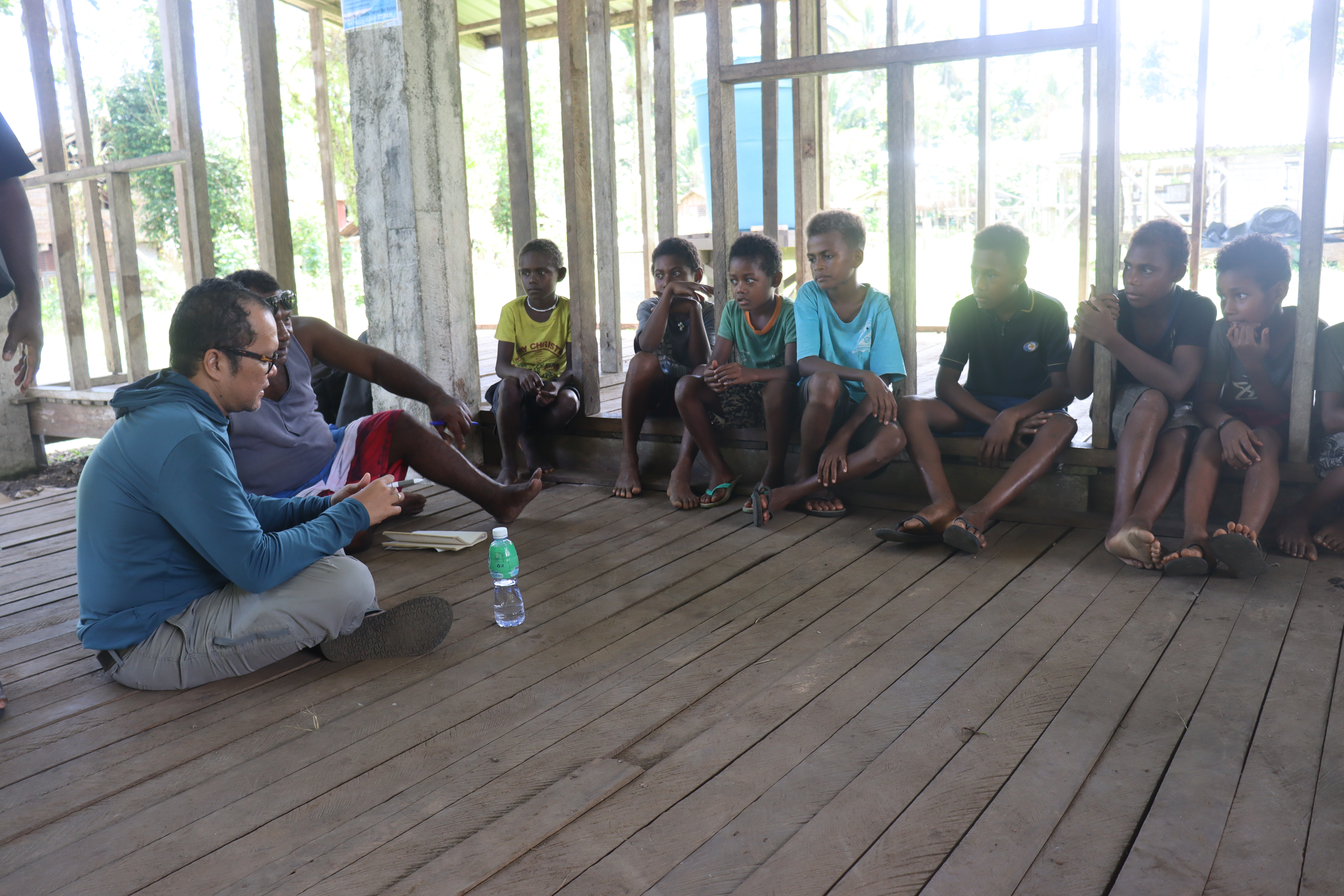 "When I leave school I want to become a teacher," a 13-year-old Thomas tells our World Vision team.
Young Thomas is a very confident child who could not hold back anything he wanted to say when World Vision Solomon Islands National Director Jimmy Nadapdap met with him and other children at Tawairoi Community, West Are'are, in Malaita Province on August 26th 2021.
The visit by the director is very important for the organisation, as he was able to have discussions with the  community - especially children - on the impact different projects have on that community. At Tawairoi Community, World Vision is currently implementing a gender project called 'Strongim Famili Project" and a Livelihood Project, the "Market Linkage Phase II Project."
These projects are indeed having a great impact in the life of Thomas. He now enjoys his education. This year Thomas is in Class four.
"I am enjoying my learning because I have my school uniform, pen, pencil, a good school bag and also I always have lunch money that my mum and dad give me," Thomas says.
Tawairoi Community where Thomas comes from is very active in producing oil through the help of the Market Linkage Phase II Project. Every month, their three producer groups (which engage 75 adults) sell 15 to 20 barrels of oil to the Kokonut Pacific Solomon Islands (KPSI), earning them up to $20,000.00 every month, depending on the number of barrels. KPSI pays $1,400.00 per barrel of oil.
Thomas is among 40 children from this community who are benefiting from a Coconut Crushing Mill, as their parents are actively engaging in the production.
Interestingly, this year many children of Tawairoi Community have joined the savings group, which their parents are also engaging on.
"I joined the savings group this year. We always come together and give money to our record keepers to save them for us and I am happy because I know how to save money," he says.
"We were told that at the end of this year, our group will give back our savings and I am looking forward to receive my share, because I will buy my new uniform and a new school bag," he adds.
The approach this community has taken in its savings not only enables adult to save, but also children, empowering them for the future. 
The MLPII Project is currently implemented in 20 communities in South Malaita, Makira Ulawa Province and Marau Sound, Guadalcanal Province. The total beneficiaries of this project are 4,210, including 1,260 children.