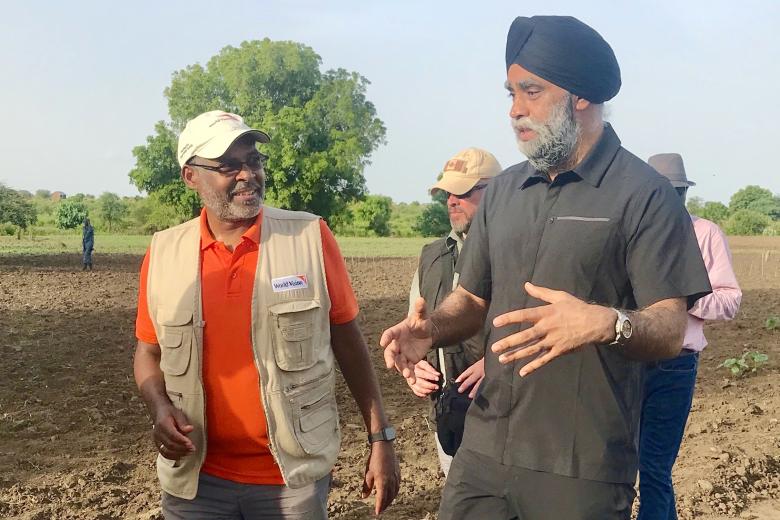 Hon. Minister Harjit Singh Sajjan's Visit: Raising South Sudan's hunger crisis in the global agenda
Wednesday, June 1, 2022
By Dr. Mesfin Loha, Country Director, World Vision South Sudan
The recent visit of the Canadian Minister of International Development, Hon. Harjit Singh Sajjan, MP, in South Sudan brought much-needed interest in the country's situation where a staggering 7. 7 million people are suffering from unprecedented levels of food insecurity.
The recurring floods, post-conflict displacement, and the global economic crisis are to blame. The 2022 Humanitarian Response Plan (HRP), estimated to cost US$1.7 Billion is so far funded to only about 25%.
Global problems hampering access to food stocks, the sky-rocketing transport and other related costs add salt to the wound. The World Food Programme (WFP) recently announced "program reprioritization" in South Sudan, due to funding challenges the organization is facing.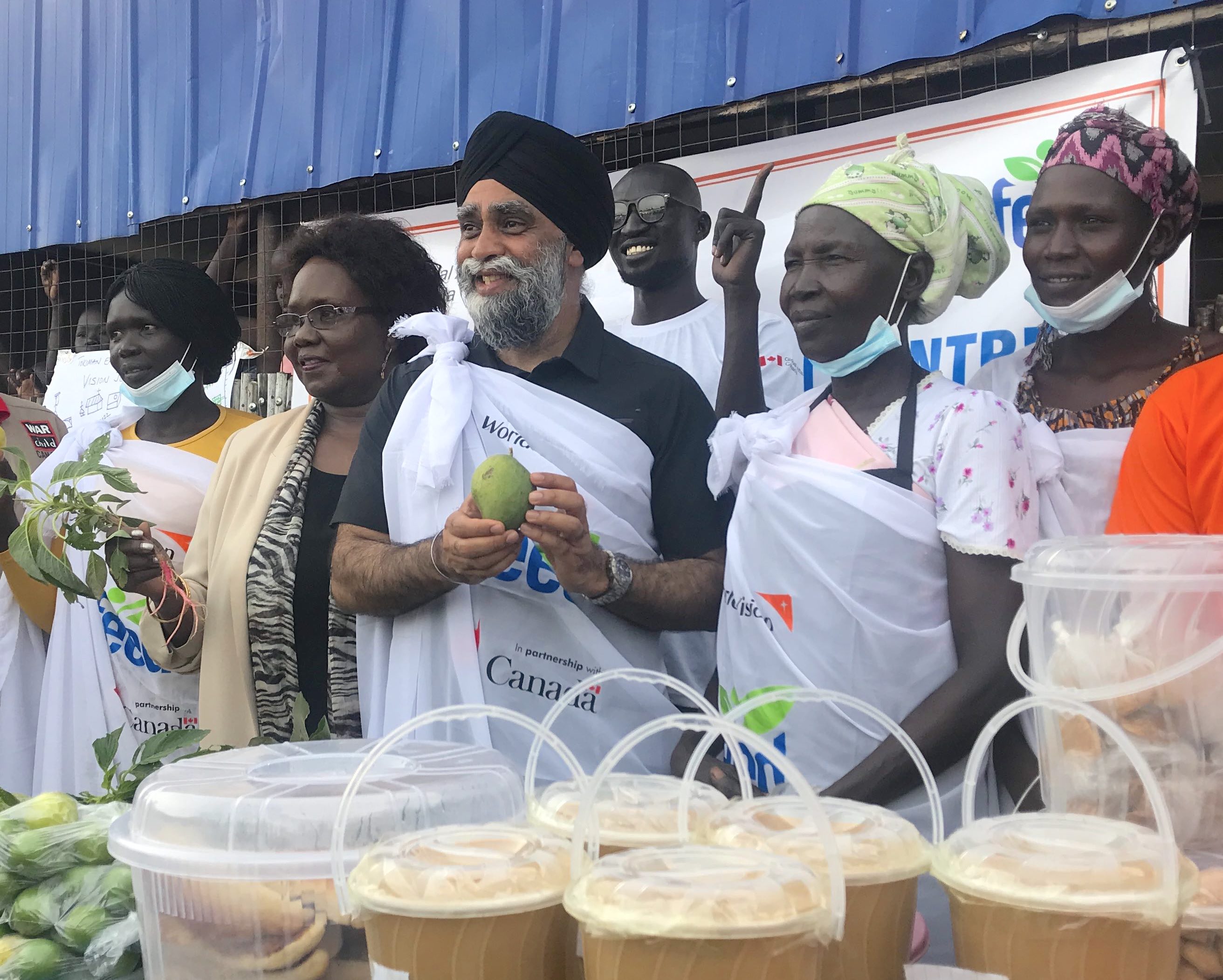 As a result, over 1.7 million South Sudanese could suffer the worsened pangs of hunger.
WFP has suspended direct assistance to people across 36 counties. The change will no doubt have a particularly devastating effect on some of the most vulnerable groups who will no longer receive a social safety net, including the nutrition programs for women and children.
Approximately 200,000 children will not receive school meals in the de-prioritized areas, impacting not only their nutritional status but school attendance and performance.
It comes at a crucial time when global capitals grapple with competing priorities and complex scenarios in as many decades.
During the three-day visit, the Honourable Minister affirmed Canada's commitment to champion efforts to boost food production in South Sudan, capitalizing on its tremendous untapped potential for agriculture.
The visit that covered meeting groups of women farmers, the internally-displaced, senior government officials, and consultations with key actors in the food security sectors, was timely. It is a significant support, putting a spotlight on the plight of the people of South Sudan.
It comes at a crucial time when global capitals grapple with competing priorities and complex scenarios in as many decades. The country's needs can easily be forgotten amidst these mounting challenges.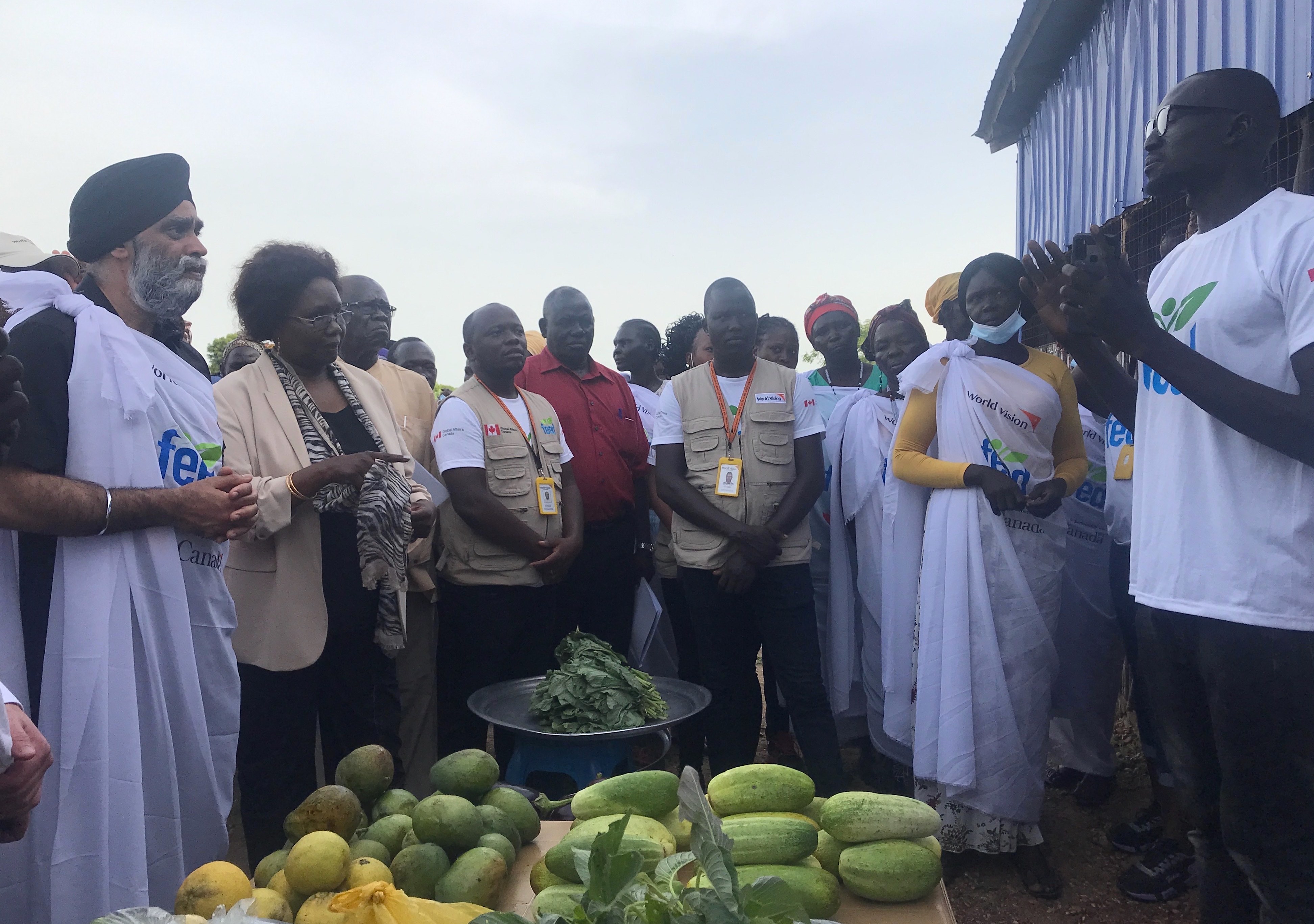 The minister's encouragement to farmers and non-government organizations like World Vision working on agriculture and livelihoods projects funded by Global Affairs Canada (GAC) was reassuring.
The visit will no doubt highlight the challenges that South Sudan is facing, and raises the hope that its efforts on peace, stability, and food security is given paramount attention.
It takes us all, it takes a minister to make this happen. Our heartfelt appreciation in behalf of World Vision in South Sudan.