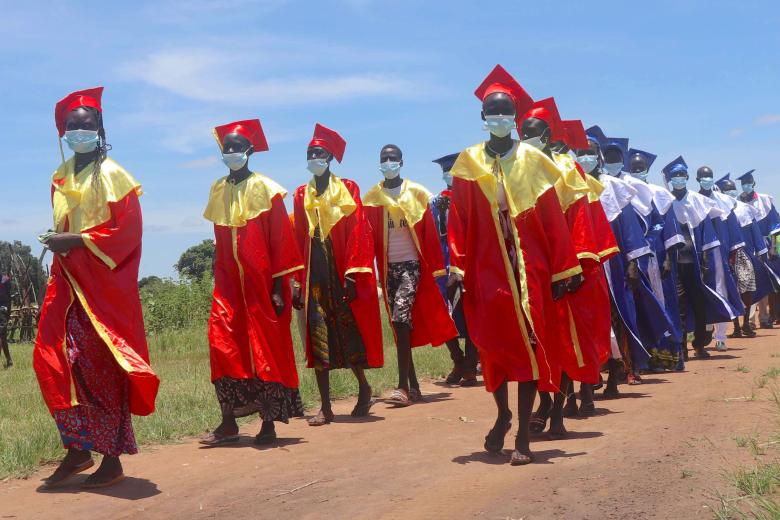 Vocational education enhances income opportunities for South Sudan's youth
Saturday, August 28, 2021
"Everyone knows how tough it is here to sustain the needs of families especially for young parents like me", shares Margret Akuol 21-year old mother of two, in Gogrial East County, a part of South Sudan's Greater Bahr El Ghazal State.
Margret is among the 100 trained youth on Technical and Vocational Education and Training (TVET) courses through the Food Security and Resilience in Transitioning Environments (FORESITE) Project funded by the European Union (EU), implemented by World Vision, AVSI Foundation and the Norwegian Refugee Council (NRC).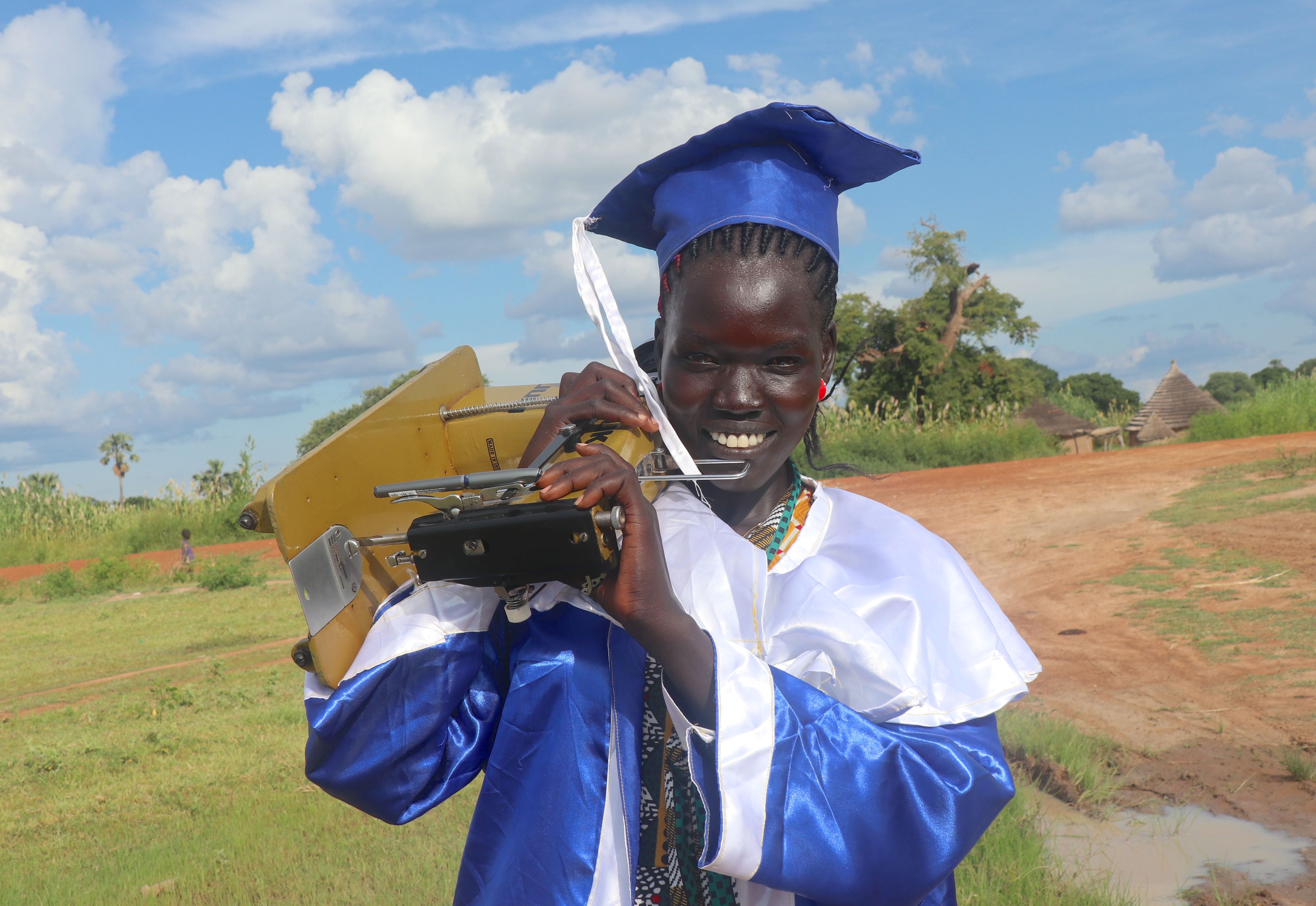 The project aims to improve food security of rural smallholders in Greater Bahr el Ghazal and to empower them to cope with environmental volatility and insecurity. It also brings the youth at the centre of its programming to prepare them for the future.
Margret recalls, "Long before the hunger crisis, people in this community were already faced with hunger and limited sources of livelihood due to the conflict and the cattle raids. In this place, you are either a smallholder farmer, a cattle keeper or you have no a livelihood at all.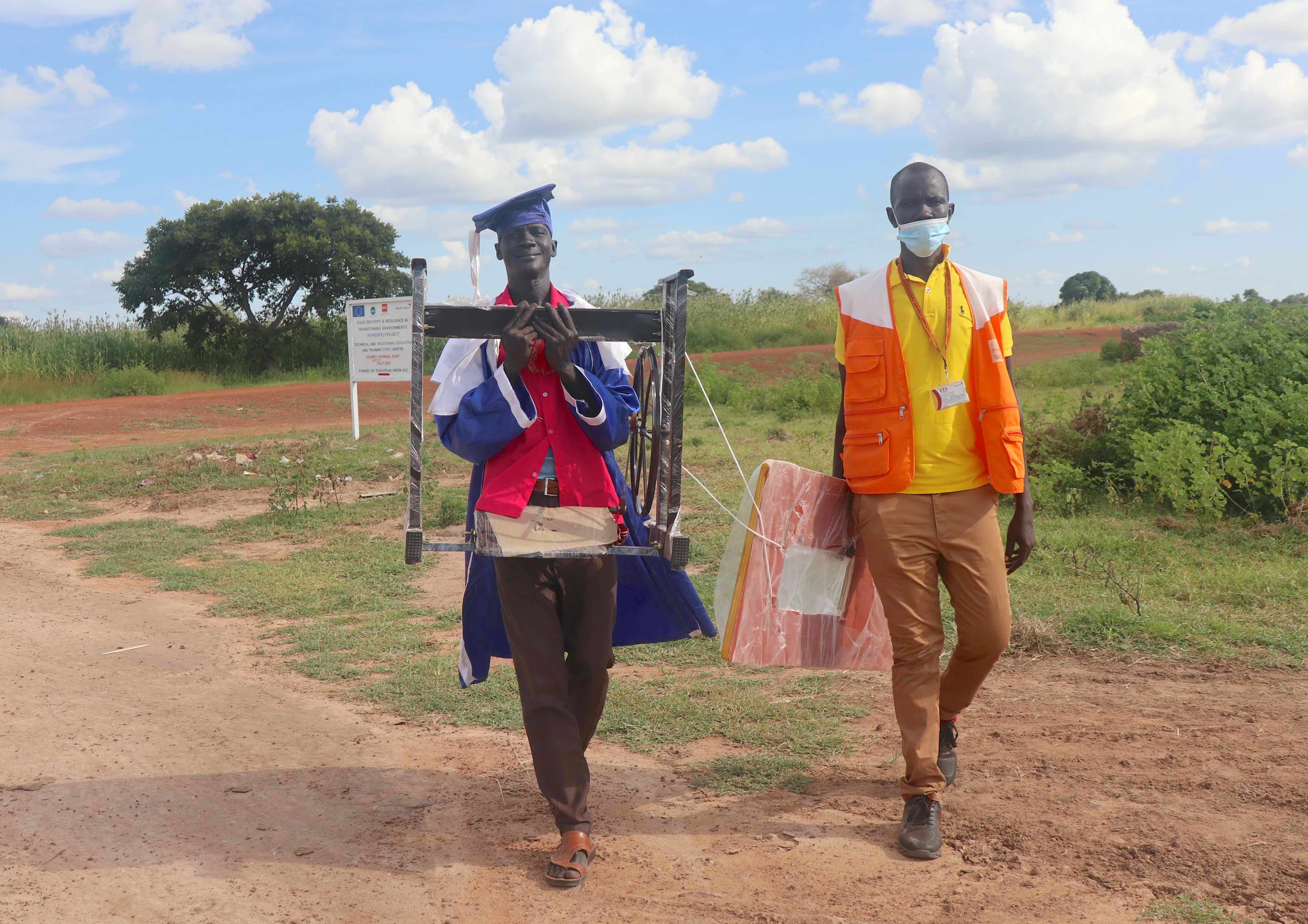 "We have no other option but to sleep hungry when my husband cannot bring any food. When World Vision registered me for this savings group programme and joined the training, I felt I was so lucky. Now I am a trained tailor, I have skills I can use and support my family," she happily adds.
During the graduation ceremony, Warrap State Minister of Education Hon. Ustaz Ater Kuei Thiep congratulated the graduates saying, "World Vision is not new in Gogrial East. They first came for emergency response in 1998 which we appreciated. Now I am proud they no longer provide relief assistance but skills which will remain with the people for long term."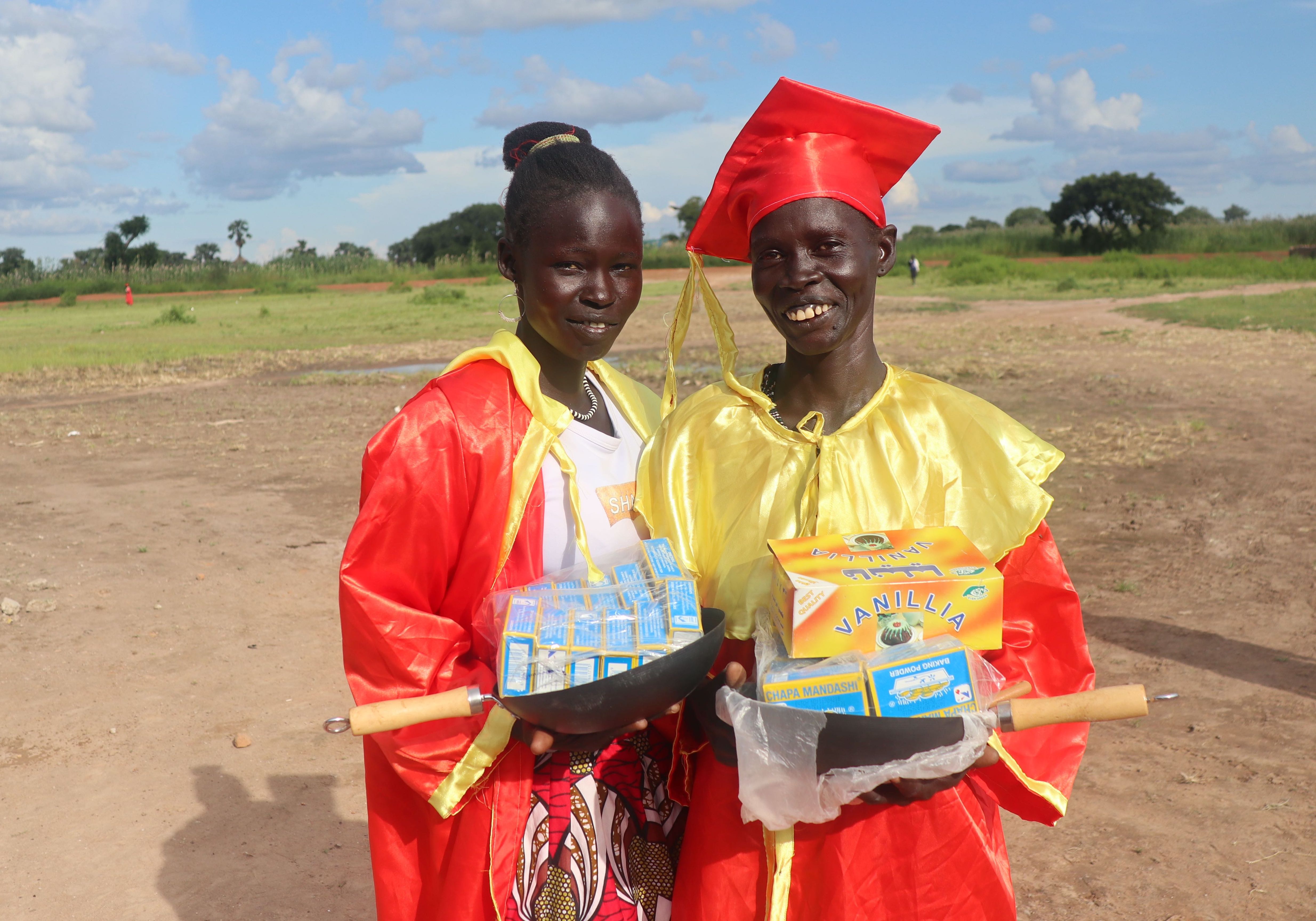 Gov. Ustaz adds, "The syndrome of dependency must change. This is only possible if the people are equipped with knowledge. I appreciate World Vision for great work done but also urge them to train more people to alleviate hunger in Warrap State and the whole country."
My hope is to become a role model to other girls in the community not to only think of early marriage as an escape but rather work hard to change their situation.
Andrea Mangong, 27, who spoke in behalf of the graduates, says, "We all looked forward to this day and we are excited. Attending the training is not enough but putting the knowledge gained to use is important and a good start.  Let us take up the challenge and use the startup kits to bring change to our families and community."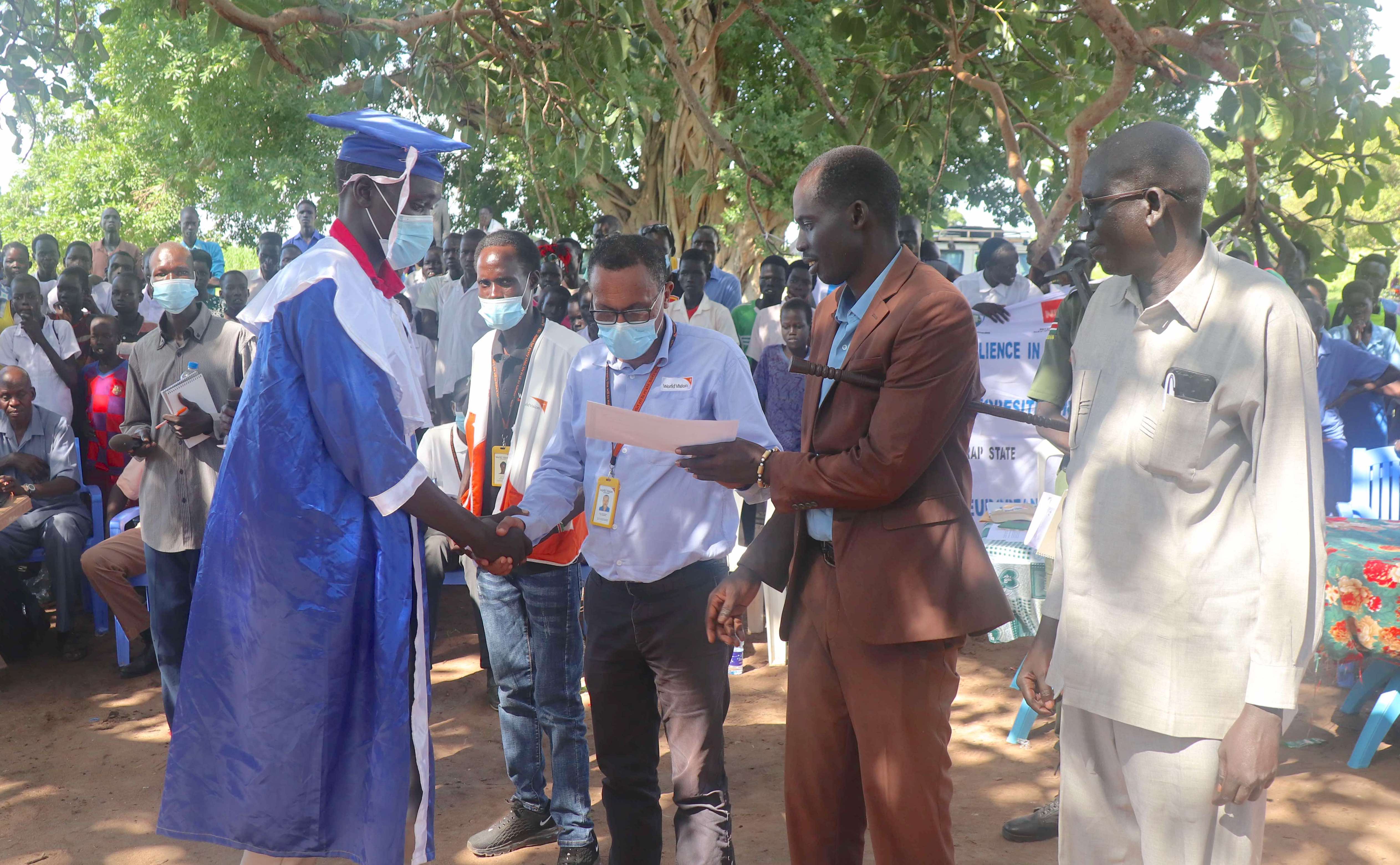 Peter Ayom Bul Gogrial East County Commissioner shares, "There are 200 schools in the county. By training these people, they can sew uniforms and clothes and enhance their livelihoods. Students who were trained earn income by sewing school uniforms and the communities become self-reliant entrepreneurs."
Nyibol Ayiei, 20-year old, who did bakery training adds, "I now have what it takes to start a business. I do not have to worry about my siblings dropping out of school because I will support them. I did not get the chance to go to school for lack of support."
"I will bake bread and cookies and sell in the market. My hope is to become a role model to other girls in the community not to only think of early marriage as an escape but rather work hard to change their situation," Nyibol adds.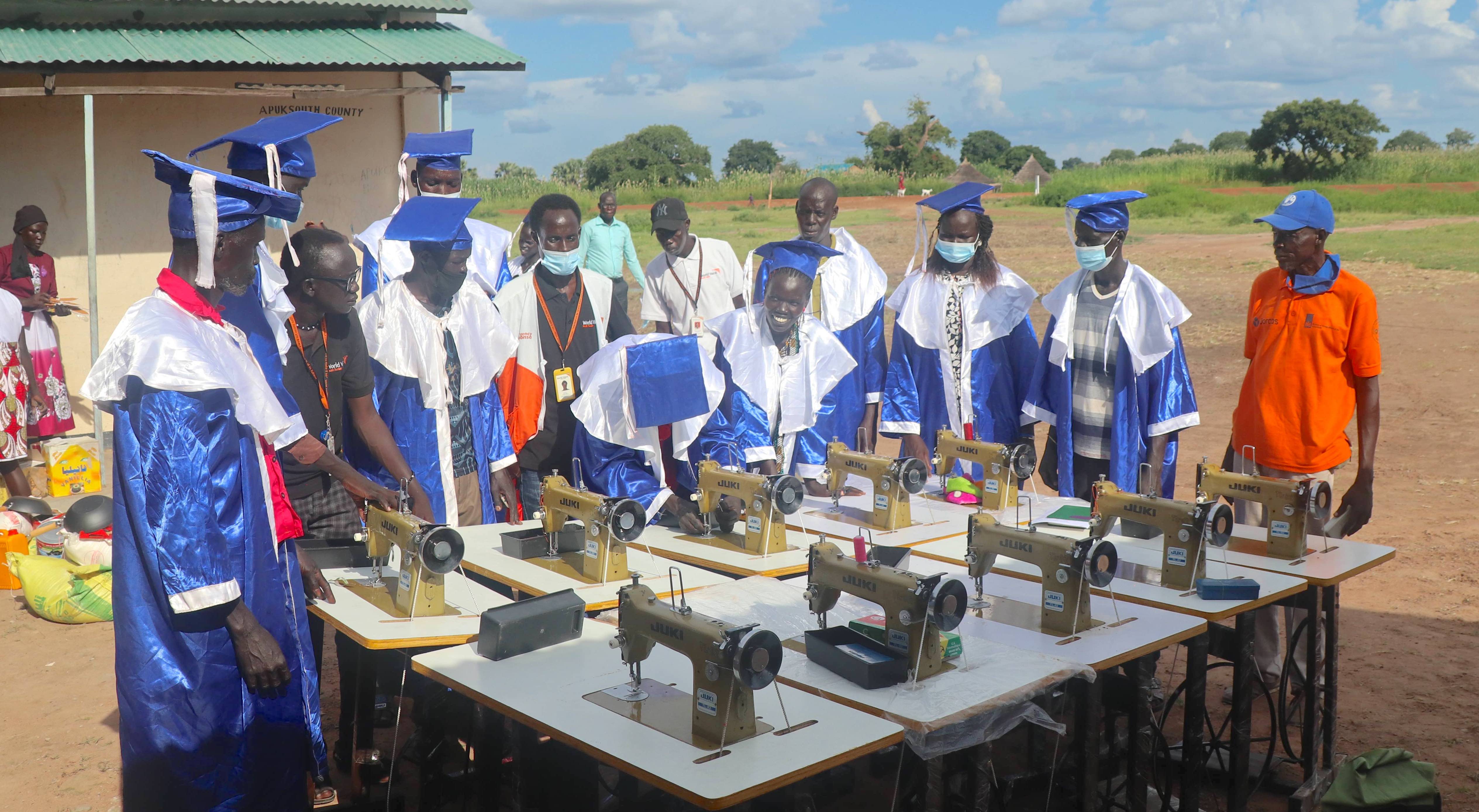 Yuot Bol Yai World Vision's Acting Project Manager says, "The TVET plays an important role to enhance the employability and life skills of youth. It reduces poverty and achieve socio-economic development for communities through creation of jobs. The technical and practical skills are key to improve their livelihood and to be competitive in today's ever-changing world."
The youth unemployment and underemployment is a major developmental challenge in including South Sudan. The youth are the future of their country and if given the opportunity, they can meaningfully contribute to the social and economic development aspects of their nation.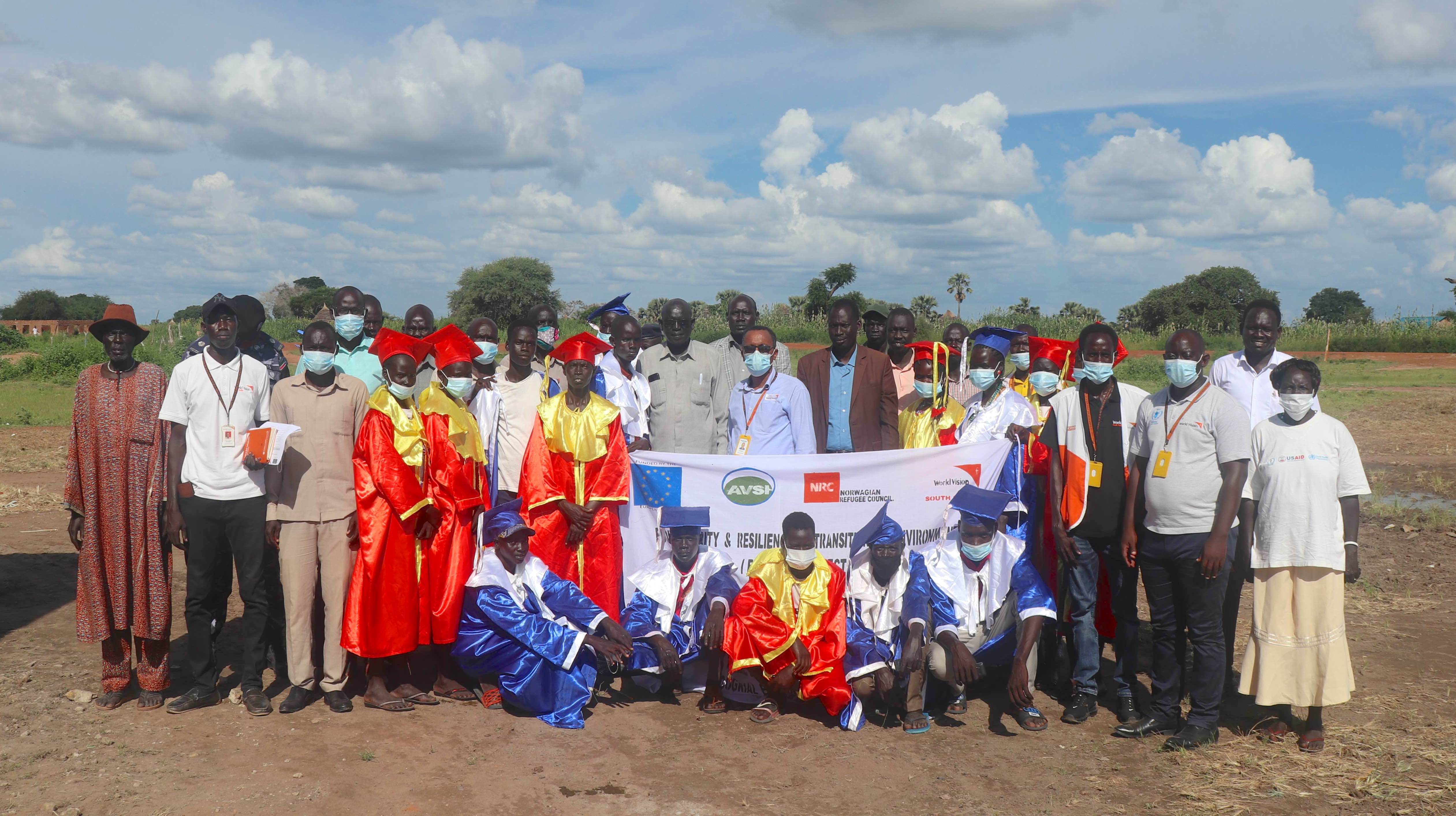 Story and photos by By Scovia Faida Charles, Communications Coordinator with Tesfu Tesfay, FORESITE Project Director