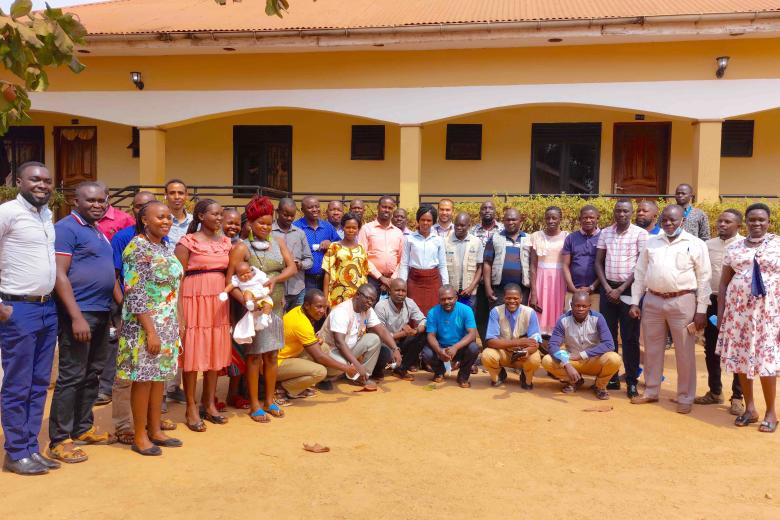 World Vision builds capacity of local partners in South Sudan on disaster risk management
Tuesday, March 15, 2022
Yambio County, South Sudan – A total of 38 participants, 11 of whom are women, from 13 participating local and national non-governmental organizations operating in South Sudan's Western Equatoria State, attended the four-day Training of Trainers on Community-Based Disaster Risk Management (CBDRM) from 28 February to 3 March 2022.
Among the participants were the Chairperson for Relief and Rehabilitation Commission (RRC) for Western Equatoria State Hon. Joseph Salvatore and the Director General of the State Ministry of Education Mr. Peter Mbia.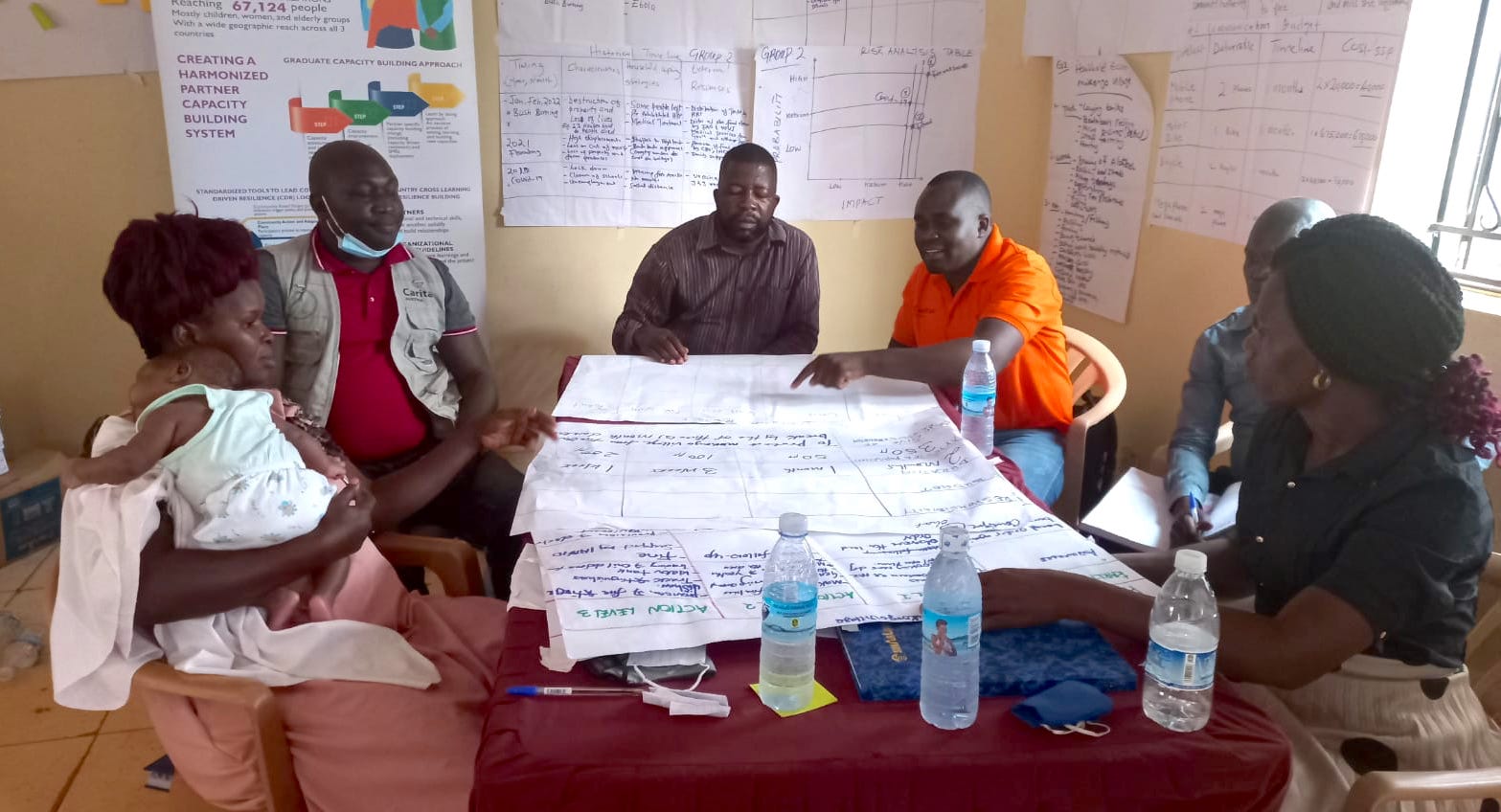 The training was supported by the Community-led Capacity Strengthening for Fragile Context (C4FC) Project, Community-Driven Resilience Project, funded by USAID's Bureau of Humanitarian Affairs (BHA).
World Vision East Africa Region's team of trainers led the training hosted by World Vision South Sudan's Western Equatoria Zone where the project is being implemented. The workshop was facilitated by Sadar Institute, a Somali-based Development and Research institute.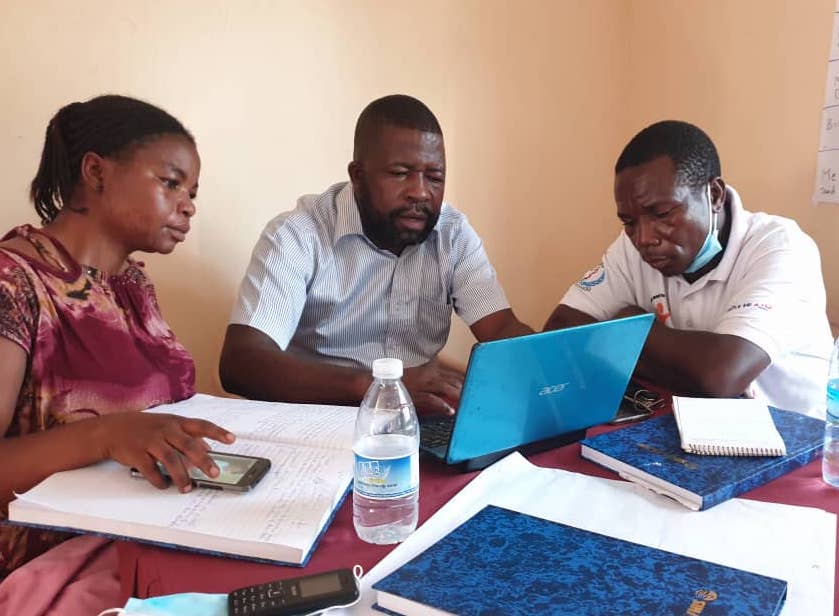 One of the participants, Action for Peace and Development's Coordinator for Economic Empowerment Odeta Miwai shares, "I am grateful to World Vision for ensuring that each partner organization has a woman participant. This training has been very informative and an awakening to local organizations, government agencies and communities."
In all kinds of disasters, women suffer most, yet they are not allowed or empowered to participate in decisions regarding disaster management.
"In all kinds of disasters, women suffer most, yet they are not allowed or empowered to participate in decisions regarding disaster management. It provided the requisite competencies for empowerment of both men and women to work together to reduce impact of disasters in communities. My appeal is for World Vision to seek for more funding to enable organizations to put all the acquired skills, knowledge and attitudes into practice", Odeta adds.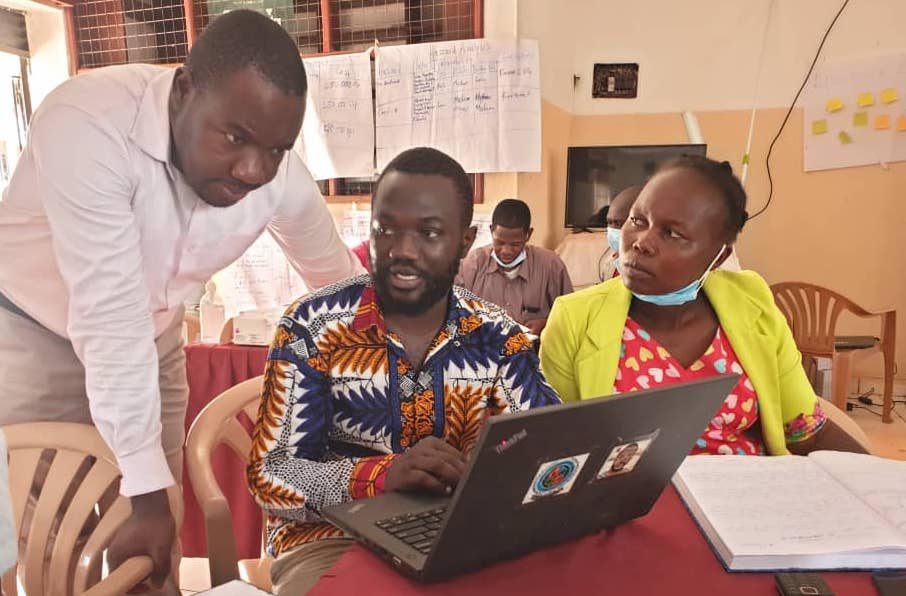 Gismala Raison, Project Coordinator of Mission for Sustainable Advancemeent, also shares his reflection, "If I am not mistaken, this workshop on CBDRM is the first of its kind for World Vision in South Sudan. It is also conducted at the right time because we feel the effects of climate change and disasters around our communities, such as floods and wild fires. They are no longer stories we hear in the news or watch on TV."
"As part of a local organization working with communities, lets us put the acquired skills and competencies into practice by guiding communities to understand types of disasters around them and develop action/response plans to mitigate their impact", Gismala says.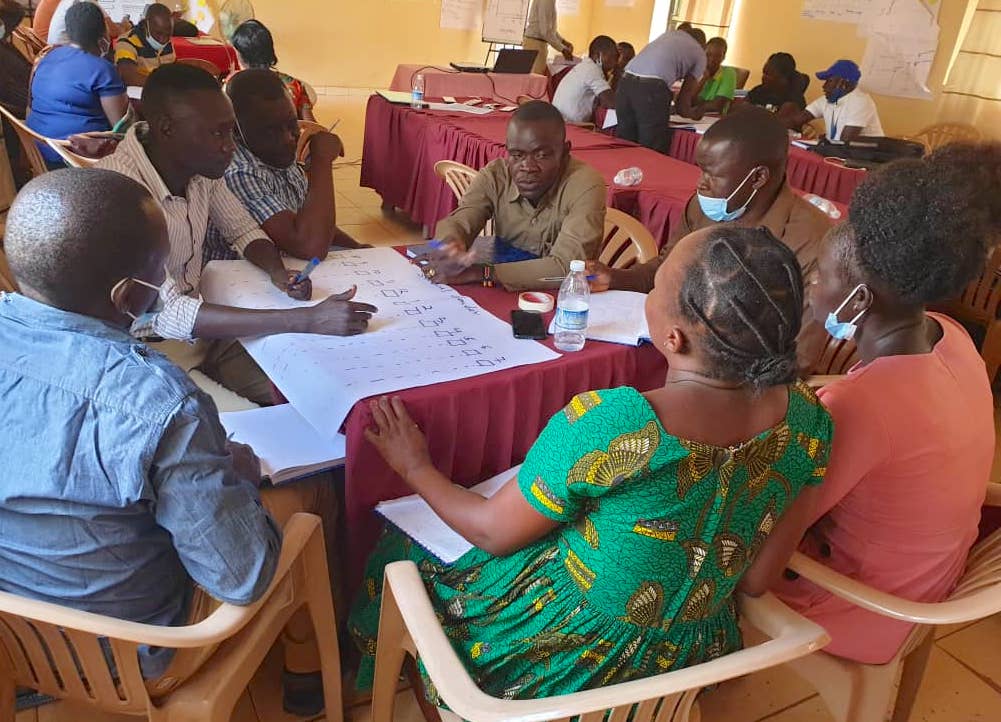 RRC Chairperson Hon. Joseph Salvatore shares, "Since I have been in the commission for 10 years, it is my vision of have an empowered and competent civil society group in the state. It is finally taking shape bit-by-bit and is looking achievable."
"Enhancing the competencies of local organizations on CBDRM has come at the right time to enable communities respond timely and effectively to disasters. The rampant wild fire outbreaks in Maridi County and floods in Ezo County caused a great deal of human suffering to people in communities. World Vision remains a great humanitarian and development partner in this state and this initiative is greatly applauded and welcomed", Hon. Joseph concludes.
Written by Abugo Charles Guya, Partnership and Capacity Building Manager I Photos by Gwayi Patrick, Communications Officer, WV Somali