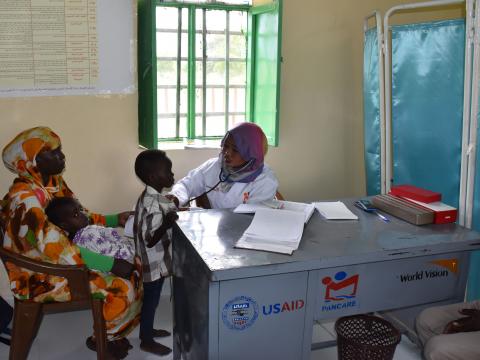 A clinic funded by OFDA reduces the distance villagers travelled to access healthcare services
Tuesday, August 6, 2019
By Gamal Ghallab, communications officer, World Vision Sudan
6 August, 2019
Sudan- Ahmar Seedak health facility is teeming with patients, virtually all of them are mothers and children. The facility, located about 150 miles outside of Blue Nile's capital, Damazine, is relatively new.
Through funding from the Office of Foreign Disaster Assistance (OFDA), World Vision supported the construction of two units of the clinic and a verandah, to further enhance access to quality primary health care (PHC) services in the area.
According to Nashwa Izzaddin, the medical assistant in-charge, the clinic receives about 70 patients daily. The most common ailments include Malaria, diarrhea, Pneumonia and urinary tract infections.
At the clinic, patients receive free medical consultations, have access to free laboratory services as well as antenatal and postnatal care, among other services. There is also a pharmacy which is regularly stocked with essential medicines.
Marwa Jomma, a mother who brought in her 5-year-old son, Mohammed, sat contemplatively in the clinic's outdoor area. Her son had been having a fever and a persistent headache, prompting her to visit the facility just a few miles away. Upon undergoing tests, the medical assistant said the boy had a tonsils infection and was given Azithromycin syrup from the pharmacy- just next door- to manage the infection.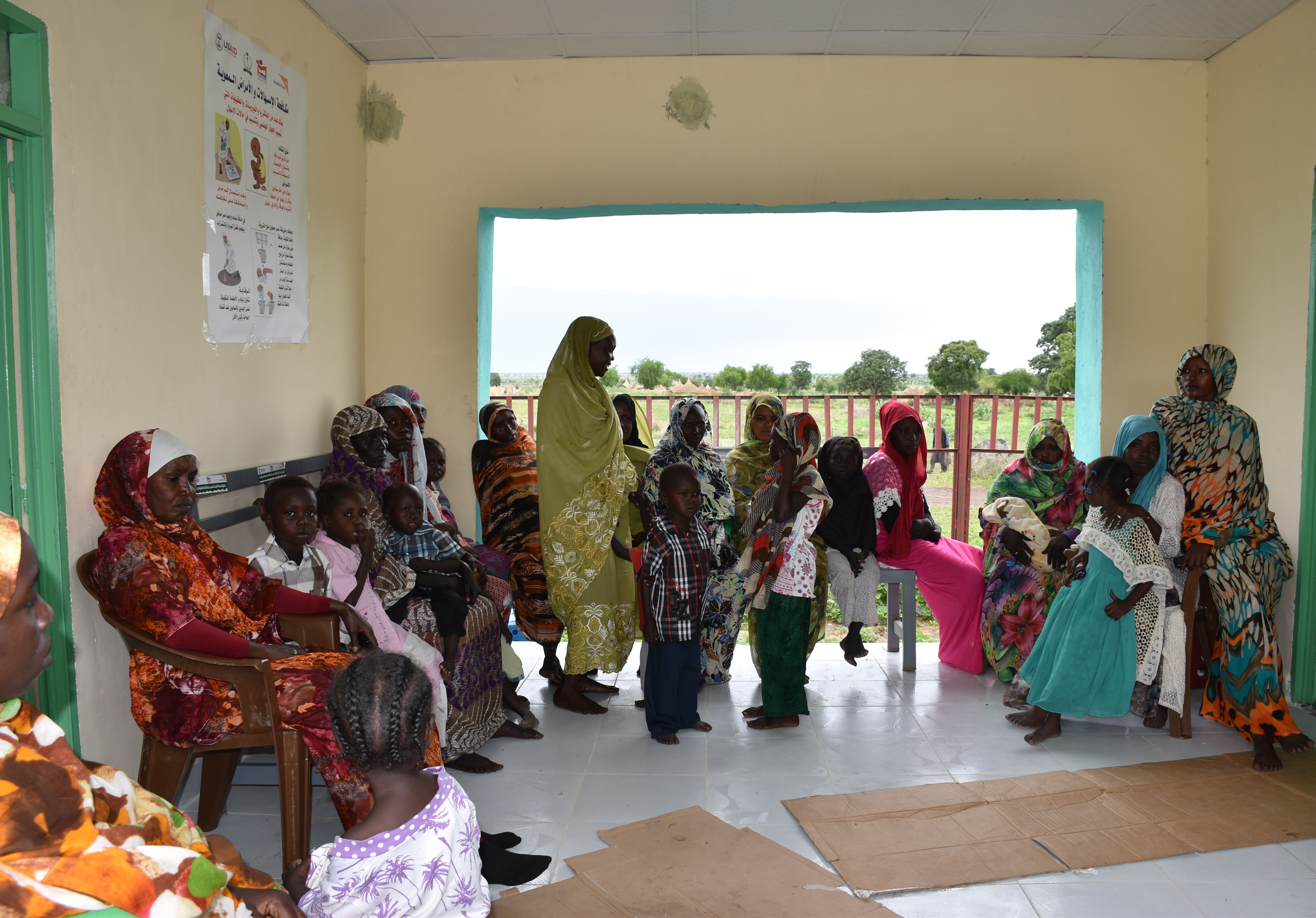 Marwa says the clinic, which opened its doors to the community in June of 2019, is very convenient. "We did not have a medical facility around here before," she notes.  Before, people in Ahmar Seedak had to travel long distances on rough terrain to seek medical assistance. For example, the nearest clinic was in a distant village located 80 miles south of Ahmar Seedak village."
What else has the funding achieved?
Funding from OFDA ensured that the clinic is equipped with skilled medical staff, often sent (seconded) from the State Ministry of Health (SMoH), a critical partner of World Vision. In total, 8 staff have been seconded that is; a medical assistant, a nurse, a midwife, a lab technician, a pharmacist, a vaccinator, a registrar and a health educator. They are assisted by seven trained community volunteers.
The clinic also received a boost through the installation of a solar-powered system which supplies the clinic with critically-needed electricity. And, water taps were installed, ensuring a reliable flow of clean water for consumption and hygiene needs. 
Besides the construction of the Ahamar Seedak clinic, World Vision also supported the rehabilitation of four health facilities in Kurmuk and Geissan localities including a referral hospital in Kurmuk. The facilities were regularly supplied with essential medicines, supported with medical equipment and ongoing training conducted for health workers who support community outreach activities.
This particular project granted access to essential health care services and other associated facilities for approximately 98,483 people (over 50,000 of them children) in Kurmuk, Geissan and Bau localities. 
The Sheikh of the village, Amin Bagadi Salim (pictured below), says that the community is committed to maintaining the assets that the project has established, adding that the clinic and the rehabilitation of the water resources have contributed to improving health, sanitation and hygiene conditions in the village.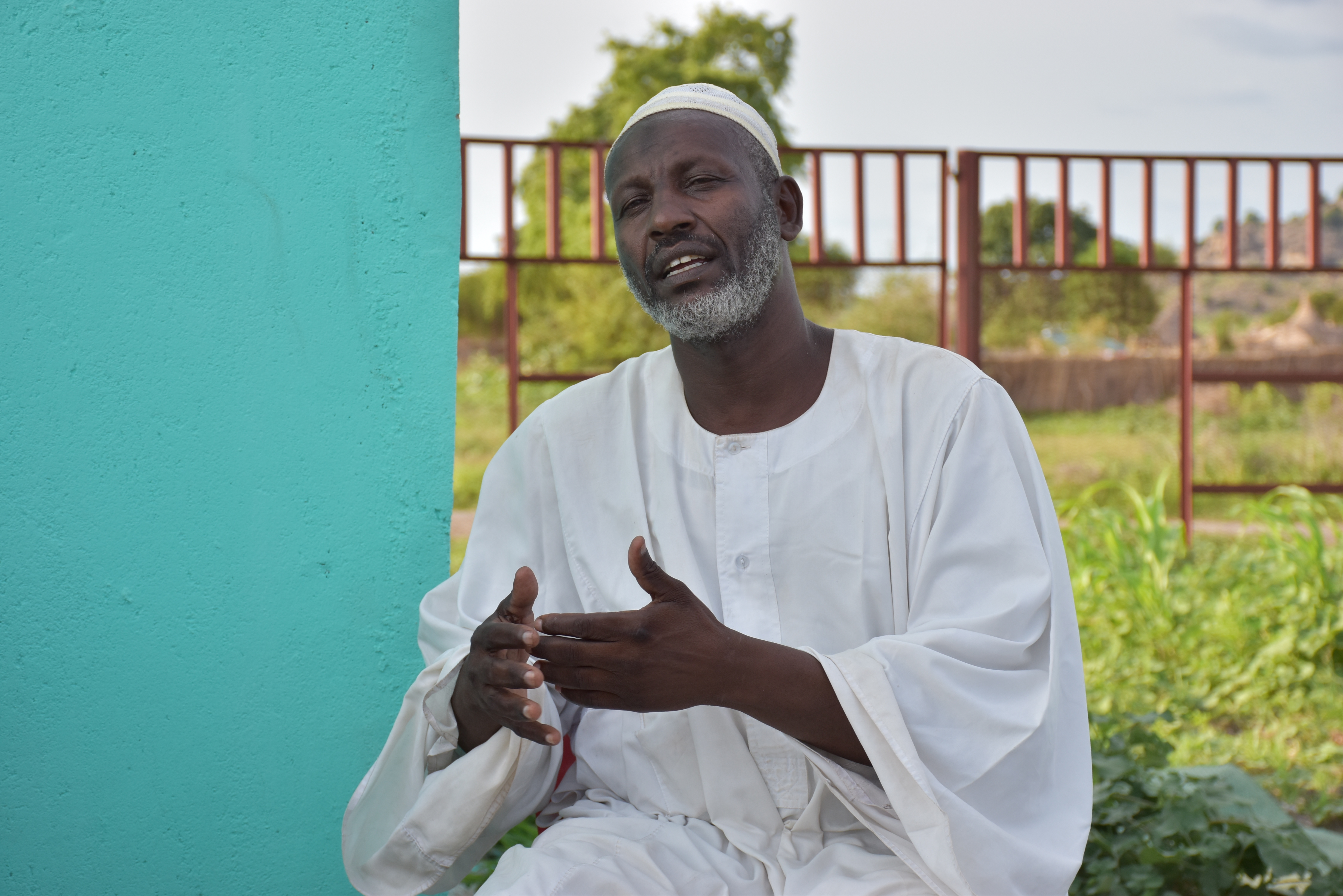 About the project briefly:
World Vision has been implementing this project incorporating both WASH and health interventions, working alongside local NGO partner, Pancare since August 2018. This is being done by connecting water to health facilities through water piping and installation of water taps as well as the installation of handwashing facilities, the construction of latrines and installing incinerators.
Click here to learn about our other grants projects.