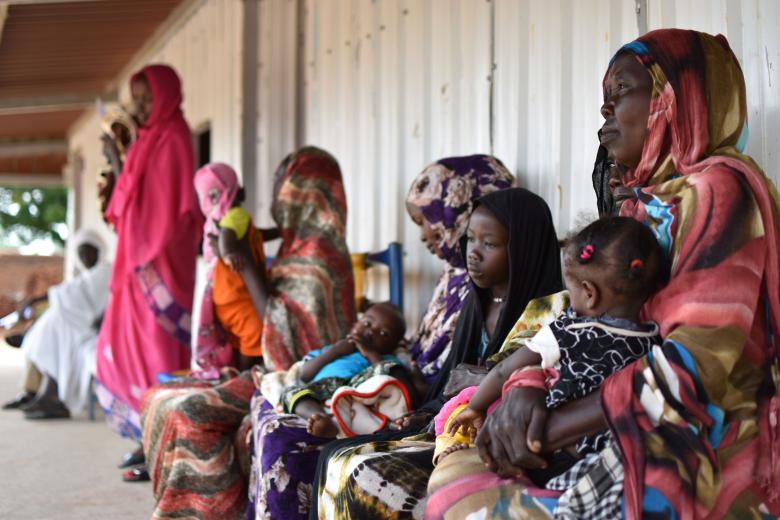 COVID-19 spread could devastate millions in Sudan
Tuesday, April 14, 2020
As of 13 April 2020, Sudan's Federal Ministry of Health has confirmed 29 cases of COVID-19 in the country and four fatalities. 
The Government has since declared a public health emergency over the threat of COVID-19 and announced the partial closure of all airports, ports and land crossings in the country, except for humanitarian, commercial and technical support shipments, to tackle the novel coronavirus pandemic.
Public gatherings and events have also been banned and closure of all learning institutions announced. On 24 March, the government announced further measures, including a dusk-to-dawn curfew.
 
Some of our current concerns are as follows:
That millions of people (including children) in Sudan, relying on humanitarian assistance for survival, will be plunged into further or extreme vulnerability.

Currently, at least 

9.3 million people across Sudan are in need

,

as per the 2020 Humanitarian Response Plan (HRP) for the country. 

 Additionally, given the contagious nature of the COVID-19 virus and how it spreads, the country's estimated 1.87 million people displaced internally and living in crowded camps, remain at the greatest risk.

A large-scale outbreak of COVID-19 in the Sudan context at the moment, amid a dire economic and humanitarian situation and funding constraints, would present further significant challenges and put a further strain on the available -albeit limited- capacity and resources.

COVID-19 would overwhelm the healthcare system as well as overstretch the healthcare system in Sudan, particularly healthcare workers and medical personnel, especially in the event of a large-scale outbreak.
Measures taken to prevent the spread of COVID-19 such as restrictions on travel and gatherings, have presented new challenges for programming and operations, to which World Vision is adjusting and continuously learning from, in order to live out our calling to serve vulnerable communities.
Further impact on children

With the shutting down of schools and learning institutions countrywide, children's education has been disrupted and particularly for children without access to online learning options. As the situation is prolonged, these children could miss months of schooling and learning.
World Vision's planned response:

World Vision is prioritising preparedness and promotion of preventive measures, supporting the Government's efforts through the Ministry of Health, and in coordination with humanitarian partners, to slow the spread of COVID-19, as well as reduce its impact on the most vulnerable people. We are targeting the general population across all the four states we work that is: East Darfur, South Darfur, Blue Nile and South Kordofan states.
World Vision is proactively seeking funding to support the Ministry of Health at state level, with personal protective equipment, as well as to equip frontline staff at World Vision run health facilities, and ensure the health facilities are also stocked up with essential hygiene supplies including hand sanitisers. 
Our efforts will also go towards enhancing hygiene and safety practices such as hand-washing, to prevent or minimise the spread of the COVID-19 among the communities we serve in South Darfur, East Darfur, South Kordofan and Blue Nile, including our staff.
Our initial response:

World Vision has already begun disseminating information on COVID-19 across all of its offices and the communities we work across South Darfur, East Darfur, South Kordofan and Blue Nile.
In the first week of April, we reached an estimated 3,000 people in Otash internally displaced persons camp in South Darfur with information posters containing messages (translated into Arabic) on COVID-19 infection, prevention and control. In addition, we have provided soap to one of the clinics in Otash camp to facilitate hand-washing by patients and workers at the facility. World Vision also distributed 350 kilogrammes of soap, in the Otash camp to facilitate hand washing.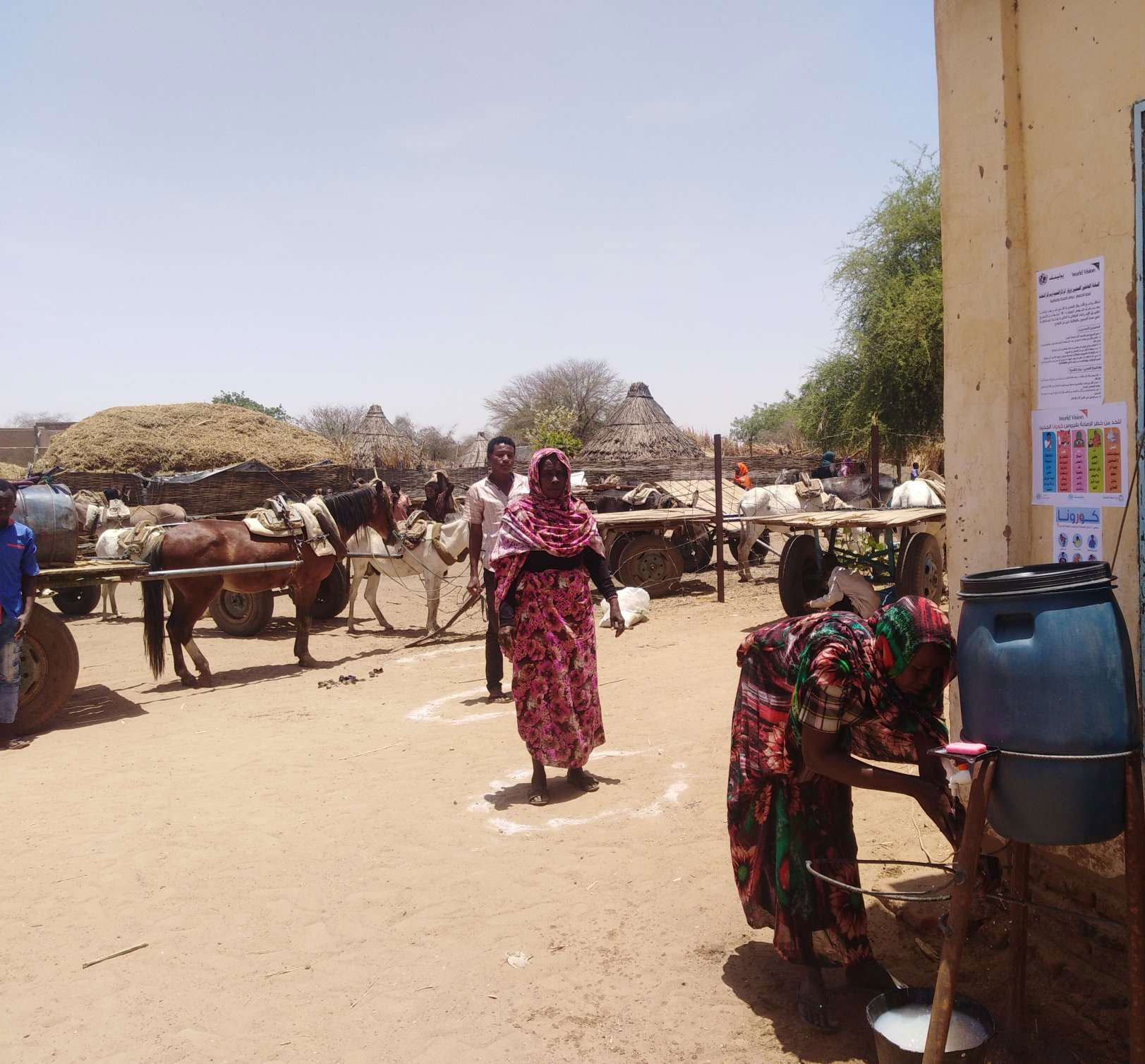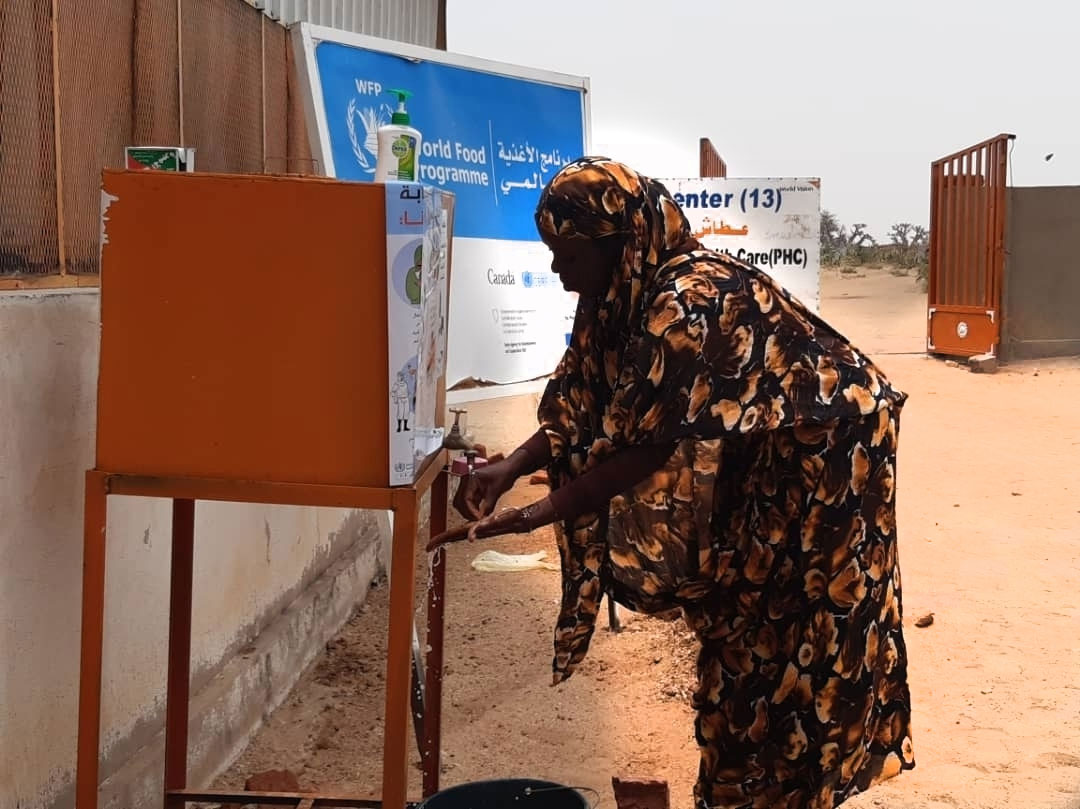 The focus areas of our preparedness and response interventions will be:
Risk communication and community engagement 

Surveillance, Rapid Response Teams, and case investigation 

Infection prevention and control 

Operational support and logistics 

Safety Net through food, security and livelihoods activities 

ENDS



More on World Vision global response to COVID-19 pandemic

World Vision's has launched the Aftershocks report which considers what would happen if the devastating secondary impacts of the 2015-2016 Ebola outbreak on children were replicated in the 24 most fragile countries covered by the UN's COVID-19 humanitarian appeal (of which Sudan is one of them). 
World Vision International President & CEO Andrew Morley has warned that the pandemic declaration by the World Health Organisation (WHO) is a signal for us to work together to scale up the response internationally.  While most countries and citizens will be focused on protecting themselves, we mustn't forget those - especially children - living elsewhere as refugees, as displaced people and in places where there are few doctors, nurses and hospitals.