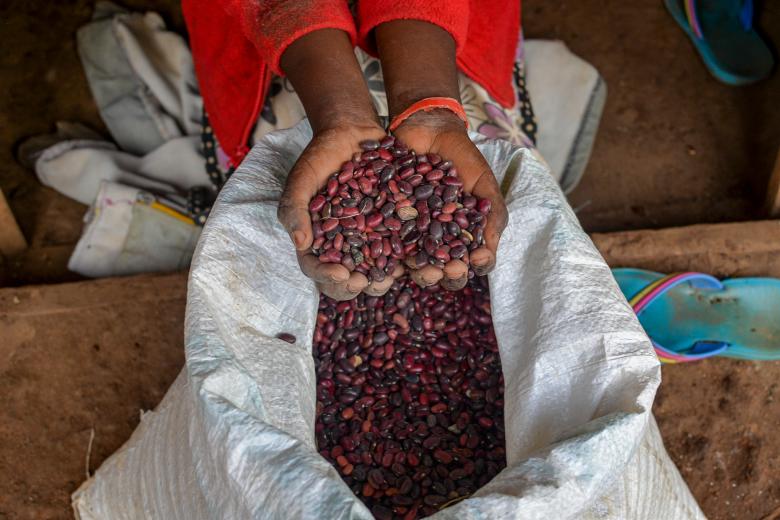 Funding gaps cripple progress towards achieving zero hunger by 2030
Friday, October 16, 2020
An Opinion Piece by Paul Mwirichia
We look at food primarily as a meal, something that nourishes our bodies and perhaps help us to grow and remain healthy, but isn't there more to food?
Food is featured in almost every aspect of life; family, culture, celebrations, peace, education, and so on. It is more than just a meal. For some, it's a uniter-a unifier, something that builds bridges and brings people together. For the many who live in some of the world's dangerous places, it is a means to survive. 
According to UN's Food and Agriculture Organisation (FAO), there are nearly 690 million people without food. These represent about 8.9% of the world population, and these are mostly women and children. Parents are looked up to by their children to provide food, and inability to provide will be considered a failed responsibility. When families meet their basic needs, fewer children will be forced to beg, work or marry young.
As we celebrate World Food Day today under the theme Grow, Nourish, Sustain. Together, it is important to remember that access to food is a human right. Access to good nutrition should be available to all people regardless of where they live. But due to a number of challenges, mainly funding, the number of hungry people across the world is not declining anymore.  According to the State of Food Security and Nutrition in the World (SIFO) 2020 Report, the world is not on track to achieve zero hunger by 2030. If recent trends continue, the number of people affected by hunger would surpass 840 million by 2030. This is why it is important that we do something, and do it now. Only around 29% of the budget needed to prevent potential famine has been received by aid agencies so far.
In April this year, the World Food Programme (WFP) was forced to reduce the ration size for all refugees by 30%. The organisation further warns that there could be more cuts if the funding situation is not addressed. Without food, the refugees cannot survive. Some refugees have started considering going back to their war-torn countries.
Hunger is solvable if we all work together. World Vision is working with others to address the root causes of hunger and provide food security and sustainable food systems through innovative solutions. We, for example have encouraged refugees to put up kitchen gardens-these are small backyard gardens where vegetables and fruits could be grown to supplement the food provided by WFP through World Vision.
COVID-19 has further exasperated the food security situation, especially in fragile contexts. A preliminary assessment by the SIFO suggest that COVID-19 may add between 83-132 million people to the total number of the undernourished in the world. World Vision further warns that COVID-19 could force over 19 million people, half of them children, into famine across 12 of the world's most fragile countries.
Hunger presents the biggest threat to children. In Uganda, 29% of children under five are stunted; this denies them the right to enjoy life in all its fullness. If we are to make great strides towards achieving Sustainable Development Goal 2 on zero hunger, we have to come together to make extraordinary impact.
Paul is the Food and Cash Assistance Team leader for World Vision in Uganda