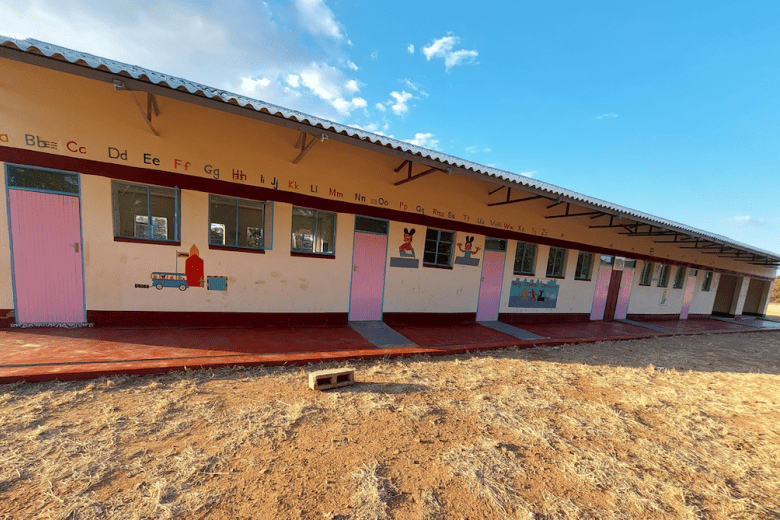 World Vision Zimbabwe Transforms Early Childhood Education in Gokwe with Modern Classroom Block
Friday, August 4, 2023
In the secluded village of Machiriri nestled amidst the enchanting landscapes of Gokwe, Zimbabwe, early childhood education has been transformed by the construction of a modern classroom block by World Vision Zimbabwe. The project, which began in 2019, saw the construction of a two-classroom block with modern tiles on the floor, new furniture, and stationery for the learners.
Before the construction of the ECD block, the school faced a shortage of furniture, with some learners having to learn while sitting on the floor. But now, with the new block, 68 ECD learners from ECD A and ECD B can learn in a safe and comfortable environment.
The impact of the new classroom block has been significant. According to Mr. Madugu, the school headmaster, learners are now motivated and happy to go to school. They have personalized their desks and make sure to come to school every day so that no one takes their place. The learners' enthusiasm for their education has increased, thanks to World Vision Zimbabwe's efforts.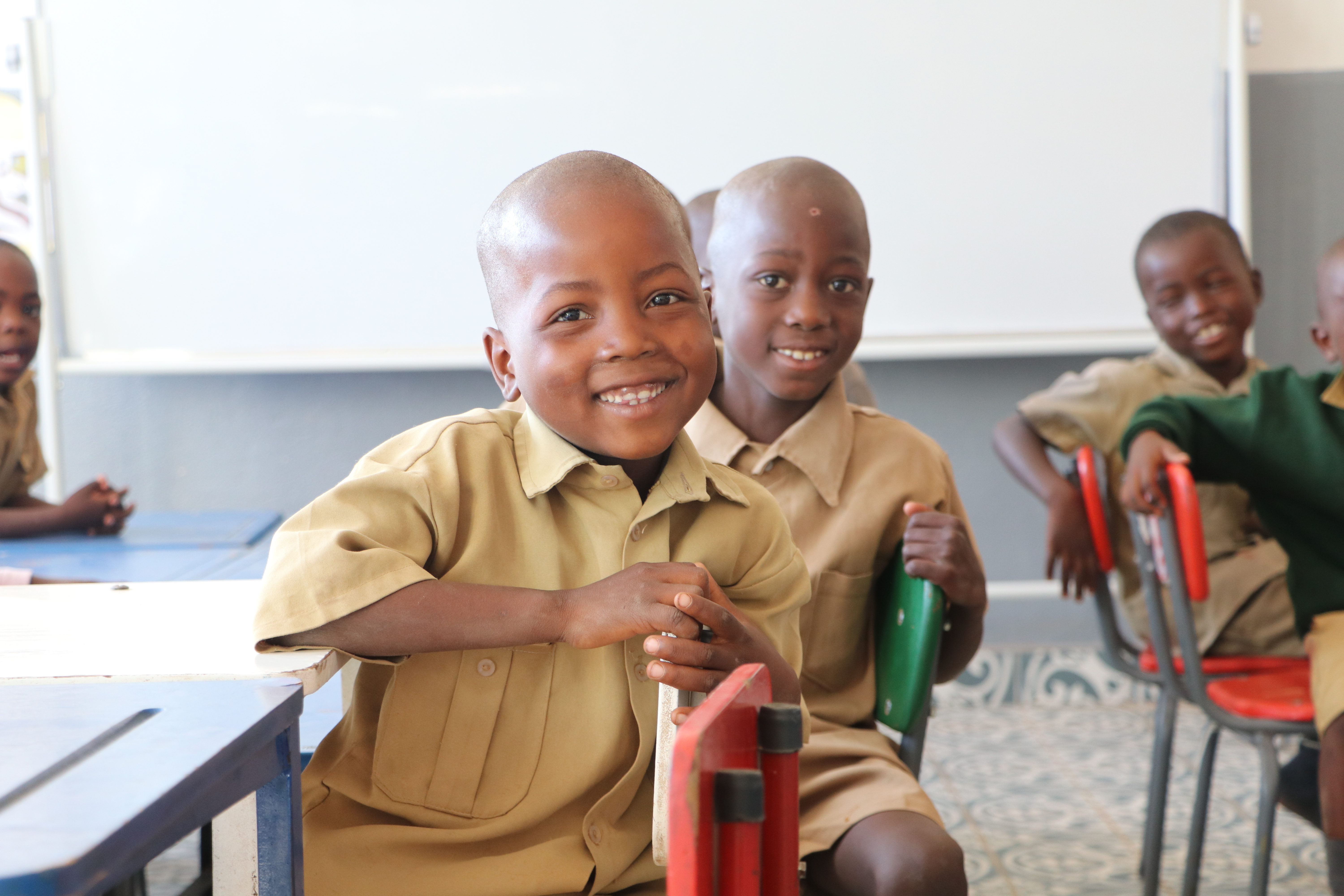 During the construction of the block, the community played a pivotal role, providing labour, sand, and bricks to enable the block's completion. This level of community involvement has been central to the success of the project, fostering a sense of ownership and pride in the new facilities. 
The importance of proper learning classrooms and furniture cannot be overstated. With the new ECD block, Machiriri Primary School has been able to provide a safe and comfortable learning environment for its youngest learners, setting them up for success in their academic journeys.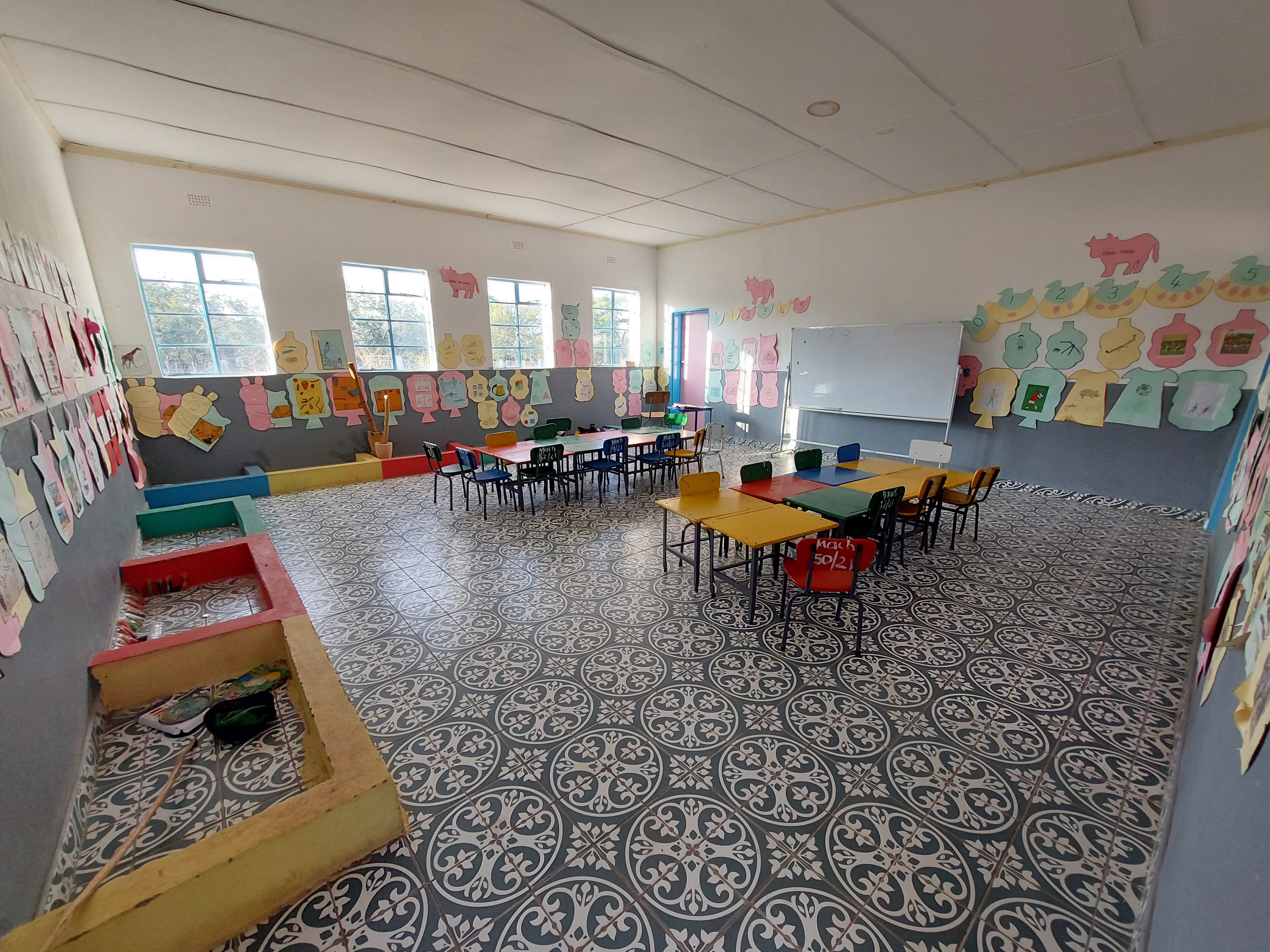 But the impact of World Vision Zimbabwe's efforts extends beyond Machiriri Primary School. In total, 13 primary schools in the Gokwe AP area received ECD furniture through World Vision Zimbabwe, with 13 constructed blocks being furnished and 12 blocks rehabilitated. This support has transformed early childhood education in the area, providing learners with the resources and facilities they need to thrive.
The ECD block at Machiriri Primary School is a testament to the impact that investment in education can have on communities. World Vision Zimbabwe's efforts have changed lives and inspired hope for the future, demonstrating the power of collective action to create positive change.