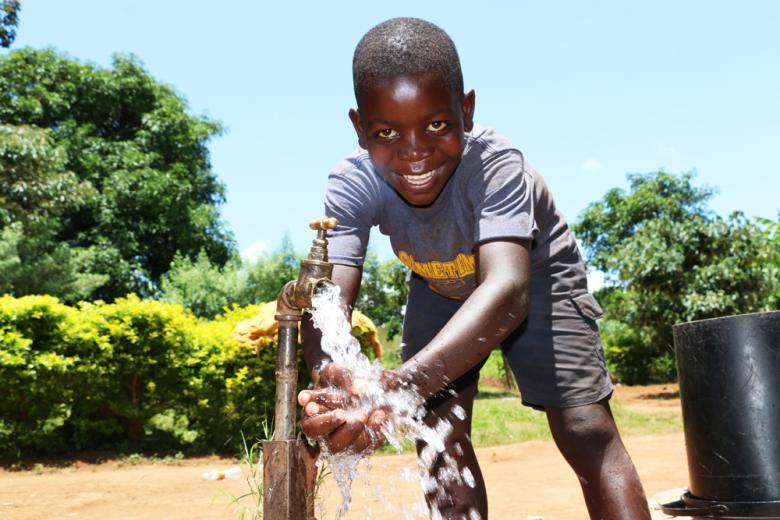 World Water Day 2022: Making the invisible visible in Zimbabwe
Monday, March 28, 2022
Owing to its location, in underground aquifers, groundwater is invisible. However, groundwater has produced visible and tangible impacts in health and livelihoods, for the well-being of humanity globally. Worldwide, groundwater forms a strategic water supply to meet the health and socio-economic needs of communities, especially the most vulnerable. It is estimated that groundwater often provides for 50% of drinking water demand, 40% of irrigation water demand and 15% of industrial water demand globally. About 62% of the population in Southern Africa and over 68% in Zimbabwe, rely on groundwater as their primary source of drinking water and for multiple uses.
As government, cooperating partners and civil society organisations commemorate this year's World Water Day under the theme "Groundwater: Making the Invisible Visible," World Vision celebrates strides in improving access to clean, safe and adequate water for vulnerable and marginalised communities across its areas of operation in Zimbabwe.
In partnership with funding partners, communities, government and other civil society organisations, World Vision continues to make the "Invisible groundwater Visible!" Given that World Vision's operational areas in the country are mainly located in semi-arid regions where surface water sources are not readily available, groundwater is often the only available water source. Although it requires expert knowledge, skills and equipment to locate groundwater sources, its reliability is less sensitive to climate variability than surface water.
Moreover, groundwater is not easily polluted, as compared to surface water. Other available surface water sources and shallow wells are prone to contamination, posing risk to the health of rural communities. World Vision has invested considerable resources in making groundwater visible through surveying, drilling, borehole development and mechanisation to lift, store and distribute groundwater for multiple uses. This improvement in access to clean, safe and adequate water to communities, schools and healthcare facilities has transformed lives of people. especially women, children as well as people with disabilities in the country.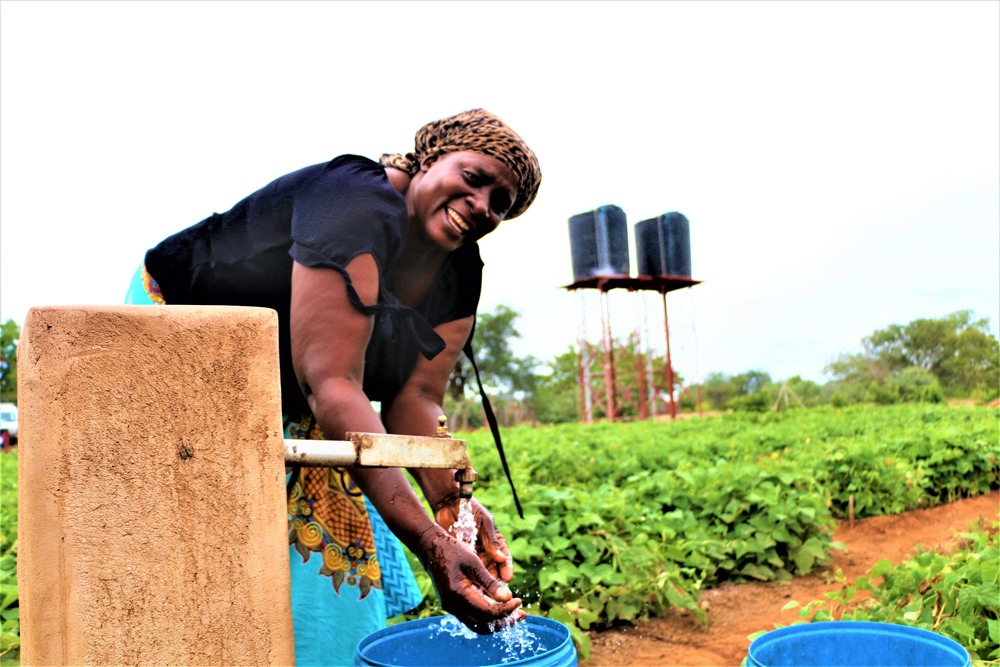 Between 2017 and 2021, World Vision, with the support of its partners, drilled 207 new boreholes and established 201 solar-powered piped water schemes in schools, communities and health care facilities in 20 Districts of Zimbabwe. These solar-powered piped water schemes have led to the establishment of nutrition gardens, enabling communities to grow and benefit from different crop varieties throughout the year.
In the same period, a total of 1,165 water points were established, benefitting 965,000 people with basic water supply. World Vision's groundwater development interventions have improved access to clean, safe and adequate groundwater that has resulted in cumulative benefits to communities, that include enabling hygiene practices and enabling income-generating projects to effectively transform communities and sustain access.
World Vision's WASH Technical Advisor, Morris Chidavaenzi, implores everyone to protect groundwater sources. He says: "As we commemorate the World Water Day 2022 and celebrate the visible and tangible benefits and impacts of the invisible groundwater, it is the duty of everyone to protect groundwater sources. We must all protect invisible groundwater aquifers from pollution and over-extraction to sustain the benefits and attain SDG 6 (Ensure availability and sustainable management of water and sanitation for all). World Vision remains committed to the protection and sustainable development of the invisible groundwater sources to ensure that every child in our operational areas has access to clean, safe and adequate water."
Notes to the Editor:
For further information or to organise and interview please contact (munyaradzi_nkomo@wvi.org) Mobile: +263 787 060 000
Related Resource:
About World Vision
World Vision is a Christian humanitarian organisation dedicated to working with children, families, and their communities to reach their full potential by tackling the root causes of poverty and injustice. World Vision serves all people, regardless of religion, race, ethnicity, or gender. For more information, please visit www.wvi.org/zimbabwe or follow us on Twitter: @WorldVisionZim, Facebook and YouTube - World Vision Zimbabwe.