Webinar: Strengthening Livelihoods and Preventing Child Marriage in times of COVID-19
Join us for a cross-sector webinar profiling World Vision's recent case studies demonstrating how livelihoods interventions like Savings for Transformation (S4T) can support efforts to end child marriage in Ghana, Mozambique and Sierra-Leone. 
The COVID-19 pandemic and its accompanying economic crisis has placed children at even greater risk of poverty and violence. Poverty's knock-on effect on family income also risks derailing progress on ending child marriages, child labour and sexual exploitation. In this context, livelihoods interventions focusing on children are critical to increase their resilience and ensure the fulfilment and enjoyment of child rights. 
On this webinar, you will learn about and discuss promising practices on livelihoods interventions to address child marriage and hear first-hand from project participants promoting the scale-up of what works.
Your Speakers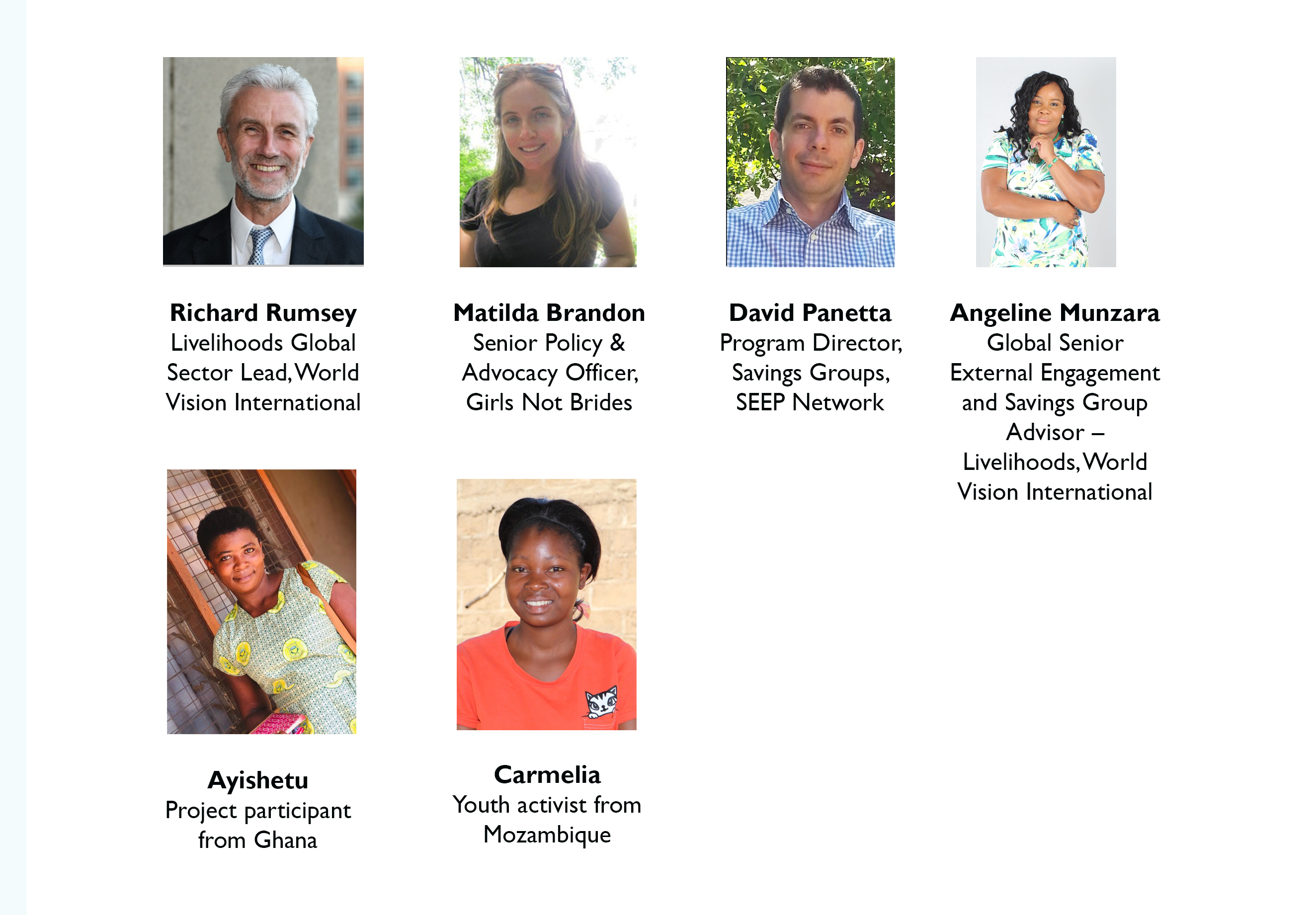 We hope to see you on the webinar!
Date and Time:

 
November 11 at 9am New York/ 3pm Johannesburg/ 2pm UK  
Location:

Zoom
Register in advance for this meeting:
After registering, you will receive a confirmation email containing information about joining the meeting.
Related Publications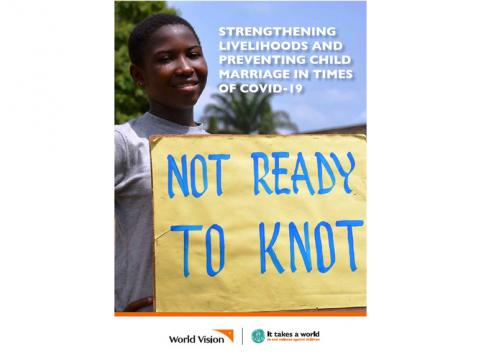 Strengthening Livelihoods and preventing child marriage in times of COVID-19
This series of case studies demonstrates how this common livelihoods strengthening intervention can also support efforts to end child marriage. The report has been compiled from a desk review of available industry data and evidence of promising practices from programmes in Ghana, Mozambique and Sierra Leone.
World Vision's believes these examples are useful for policymakers and practitioners aiming to support livelihoods, empower girls and end
child marriage.