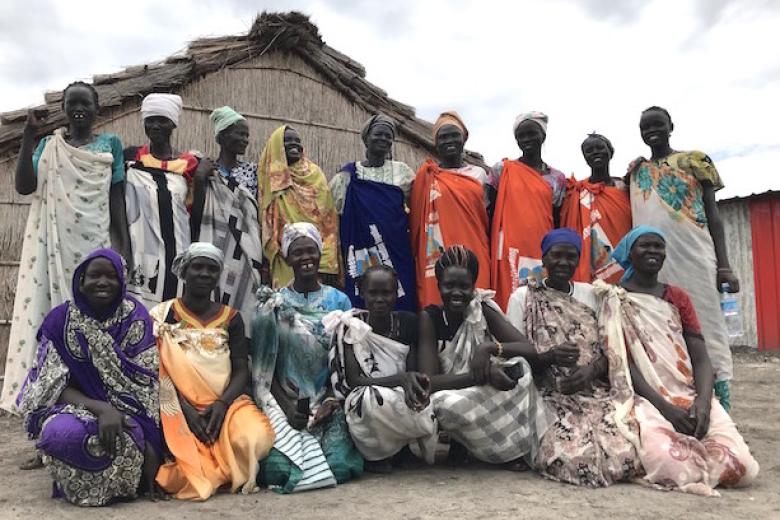 #IWD2019: A day for the South Sudanese women
Friday, March 8, 2019
By John Ngong Ngong, Programme Officer, World Vision South Sudan
In the scorching heat of Juba, we march heads high for our women
The ties between men and women must remain forever interwoven
On the 8th day of March, I will be thinking about our women and the burdens they bear
Will the real men stand up and show some care?
See, a man may be physically sturdy like a cyclone
But no nation was ever built by men alone
Women must be upheld in dignity and honor
The world must learn to be fair and not play games in the corner
The pain a women bears is profound, please give these women the Queen's crown
If they gave you an inch of that pain, you would be running around like a mindless clown
I believe womanhood is a divine design
If you give a woman a house, she gives you back a home
Isn't that wonderful?
You give her an egg, she gives you back a kid so handsome or beautiful
You give her a sentence, she gives you back a paragraph
Yes, something priceless, much better than a celebrity autograph
Remember, God gave man a woman to make him complete
So don't see her as a rival, you were never meant to compete
We don't come from Wau, Juba or Malakal, we all come from a woman
So will the whole world stand up and cheer to the strength of a woman!