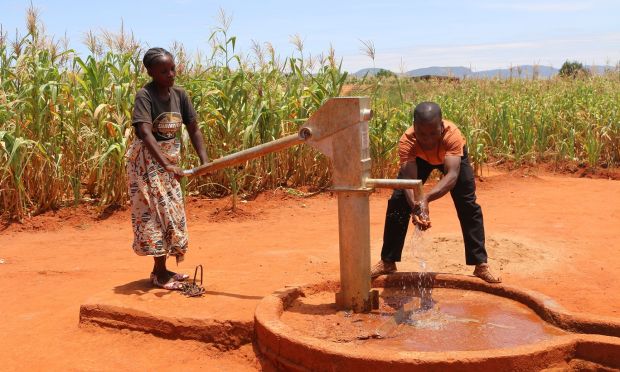 Long before World Vision's Community-Led Total Sanitation Program came to the village, people in Kajamba fetch water from the river for their household needs close to their defecation area. It took them two hours of walking to the river with 20kg containers on their heads, assuming it was clean enough for use. It was not.
Upon the project's introduction in Kajamba a village in Huambo, it became an Open Defecation Free community. The village has become cleaner. To complement the initiative, World Vision initiated a water program protecting the spring that is providing drinking water to the people.
Rosaria Bimbi, 50, said this project brought into her life, saying, "It is amazing how small things can change and improve people's lives. In the past, I did not teach my children about the importance of hygiene. Now it is very good to see how clean our village is and our children are healthier. They wash their hands after they use the latrine, before eating and they have fun taking a bath before going to school."
World Vision continues to work closely with the Ministry of Energy and Water, Minister of Heath and with municipal and traditional authorities for all the activities. The introduction of spring catchments in the water supply increased the number of people having access of safe drinking water. Six springs have been protected currently providing water to 5,758 people with at least 2,799 of them are children.
The technology uses local or in-country produced materials and promotes community participation and ownership. Maintenance requirements are minimal which includes cleaning of the drainage channels done by community water committees.