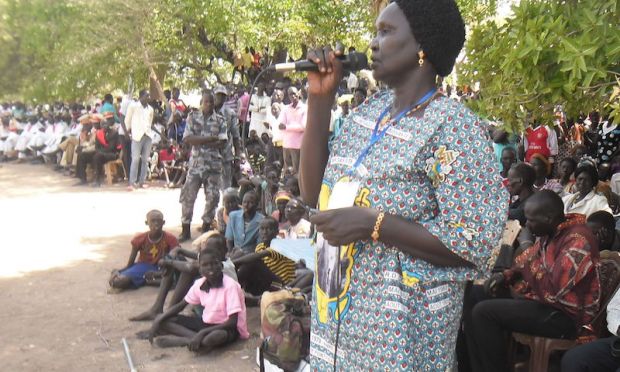 "I do not understand why men are killing us. Women do not go to war but they are killing us innocently at night", Ajok Majok, a representative of Aguok community. Ajok expressed bafflement that women from Aguok and Apuk never participated at all in the conflict but were still targeted.
The communal conflict between the two communities in Gogrial State in the northern part of South Sudan, formerly part of Warrap State, had been going on since 2004. Many initiatives and agreements were signed by the previous state governors but dishonored by the previous leaders of two communities.
According to reports, the fighting has claimed around 4,027 people lives and has affected the people's livelihood leading to worsening food and peace insecurity. To resolve this long impasse, the Gogrial State Peace and Reconciliation Conferencewas initiated on 21-25 April 2018 in Ajiep, Gogrial State. Participants came from different communities in Gogrial State including the warring communities.
"In South Sudan, all forms of violence and conflict have a devastating impact on children. Local initiatives such as the Gogrial Peace Conference are an inspiring example of communities coming together to change this, and to protect the future generation. World Vision is pleased to support these grassroots pathways to peace, in Ajiep and for South Sudan", said Lyndsay Hockin, World Vision's Senior Gender and Protection Advisor in South Sudan.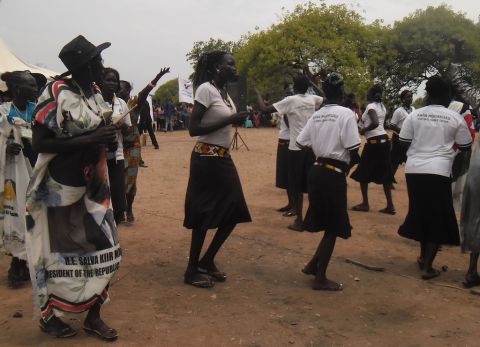 Different institutions such as the government, church and religious leaders, NGOs, youth and women's groups attended the gathering hosted by the Gogrial State Governor Gregory Deng Kuac and also graced by South Sudan Vice-President James Wani Igga.
Supporting the event, along with World Vision, includes the South Sudan National Peace and Reconciliation Commission, Gogrial State Government, Gogrial State Diaspora Communities, United Nations Mission in South Sudan (UNMISS) and Toch/Saferworld.
"We chiefs have no problem among ourselves. We need rules to be made clearly so that everybody should respect the rule of law", said Chief Whip Deng Ariech of the Kuac Community.
The women were among the most hopeful. "Peace has come to us through this conference in Ajiep. I need the government to put laws in place to protect the citizens. We cannot move freely if there is no peace in our state. For those who have attended this conference let us go back with this in our heart and in mind", appealed Akok Achuil, the women representative from Gogrial East
The government and community leaders appreciated World Vision's support to the conference. Some traditional leaders suggest that this peace activity should not just end in Ajiep but should be taken all the way to the grassroots level particularly in the counties, payams and bomas. An administrative division, payams are required to have a minimum population of 25,000 and are subdivided into a number of bomas.
The open dialogue of communities, traditional leaders, youths and women provided an opportunity for the people to express what they felt about the conflict, how it affected their lives and livelihoods and what their expectations from the Peace and Reconciliation Conference.The 3-day event concluded with a peace agreement signed by the leaders and representations which included declaration denouncing conflict and violence and imposition of the rule of law to maintain peace and order.
The Gogrial State of South Sudan is one of the country's 32 states and is located in the Bahr el Ghazal region. World Vision has been working in the region since 1989 on food security and livelihoods, health, nutrition, education, protection and helping build capacity to improve local governance, reaching out to over 723,000 people.