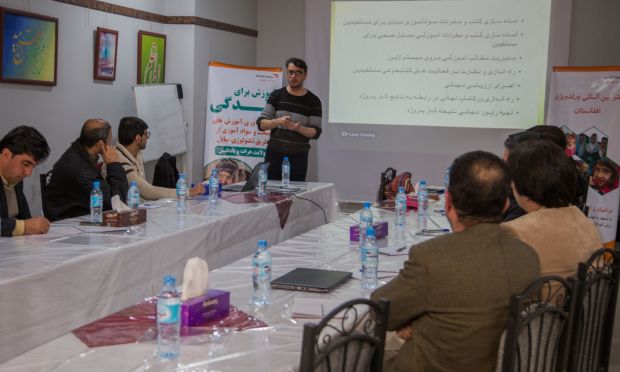 On 4 January 2018, the Departments of Education and Public Health joined World Vision for the official launch of the "Learning for Life" project in Afghanistan.
The "Learning for Life" project implements distance learning via mobile technology for families living in isolated and insecure areas for the first time in Herat and Badghis provinces.
Speaking at the launching event Dr Rahimi, the Department of Public Health representative said: "Such programmes are very useful when the content is based on our traditions so that people can relate to it and follow it easily. I am optimistic about the results."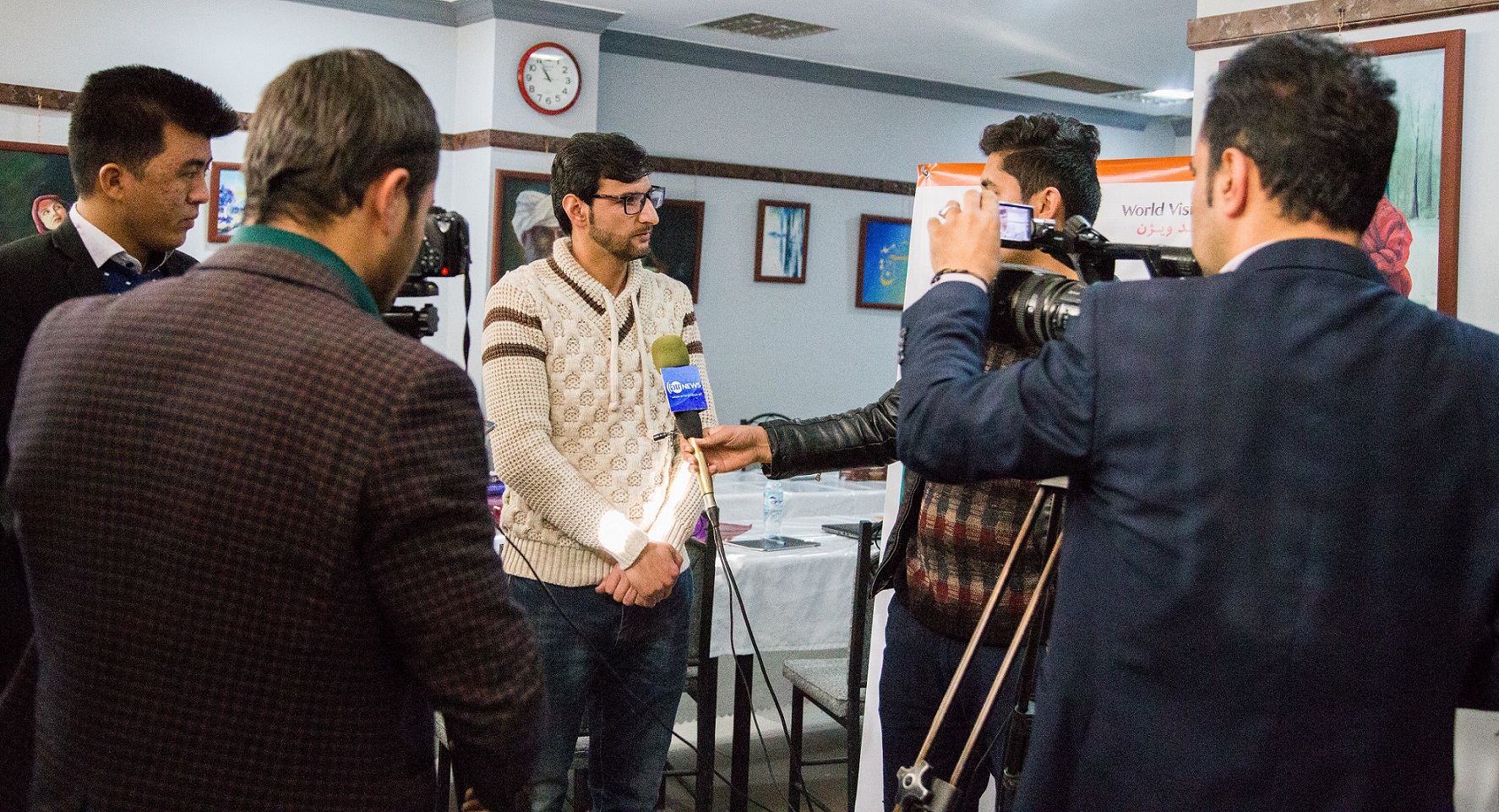 The Programme Officer of the project in media interview
The mobile technology delivers content about literacy, health, WASH and parenting messages via mobile phones anywhere a mobile network is operational. The beneficiaries are able to listen to the interesting content (often presented as drama stories) free of charge.
The project uses a server based system that utilises recorded voice interaction with the audience via a standard phone call originated by the system with the capacity to serve 3,000 people simultaneously.
World Vision Afghanistan and other agencies carry out non-formal education in secure areas, but this is not possible in insecure areas. It is also not cost effective to provide such training to smaller and more scattered population groups even within safer zones. This project that has been funded by World Vision US will provide a learning platform for marginalised and invisible families in the remote areas of Afghanistan to get health and education related guidance through their mobile phones.
For more information on the Learning for Life project please contact: Narges Ghafary, Communications Officer narges_ghafary@wvi.org