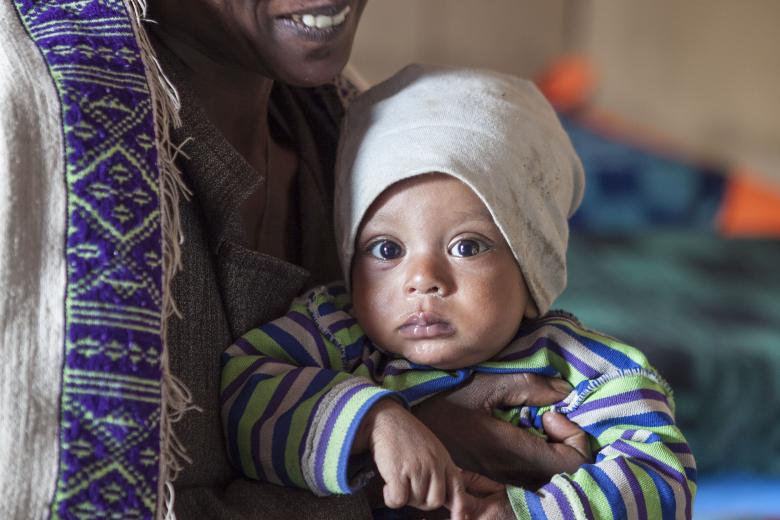 Saving children through intervention
Friday, May 20, 2016
In developing countries like Ethiopia, Children are primarily the most vulnerable population to any disaster. In Ethiopia over 10 million people are affected as a result of the current drought, similarly many children are suffering from malnutrition and sickness.
In response to this, World Vision in collaboration with The Government of Ethiopia established Stabilization Center (SC), where malnourished children under five and lactic mothers are treated with supplementary food and medication until they show improvements. After the formation of the SC centers more than 12 severely malnourished children were admitted to the center at a time.
"Had World Vision intervention not been here I would have lost my child," Thankfully said Bekelech.
Bekelech Tefera lives in Menz Gera district in Amhara region, one of the drought prone areas of Ethiopia. "My child was severely malnourished when we come to the Stabilization Center (SC). Now she is recovering a lot.  Her weight is getting normal and she has good appetite too. She is now smiling and playing. Had World Vision intervention not been here I would have lost my child," Thankfully said Bekelech.
Previously one of the challenges of treating children in hospitals was lack of accommodation and food for mothers to stay with their children. As most mothers come from rural places they could not afford to stay for days and take care of their child in Hospital. This challenge is now resolved with the establishment of the SC centers.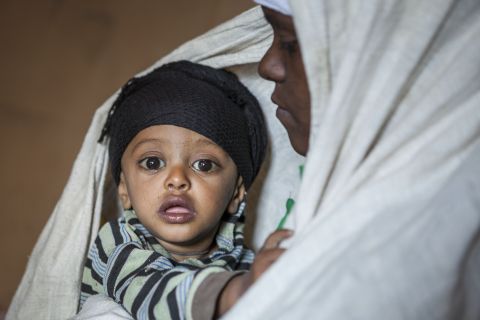 Sinke Mekonin is one of the mothers who passed through these challenges, "I went to hospital first when my child was losing weight and getting sick. But my home is far from the hospital and I could not afford to follow her medication staying there. Then they admit her to SC center facilitated by World Vision. Here the nurses are taking good care of me and my child. We do not need to go home until my child gets cured. I am happy that my child has shown great progress," gratefully said Sinke.