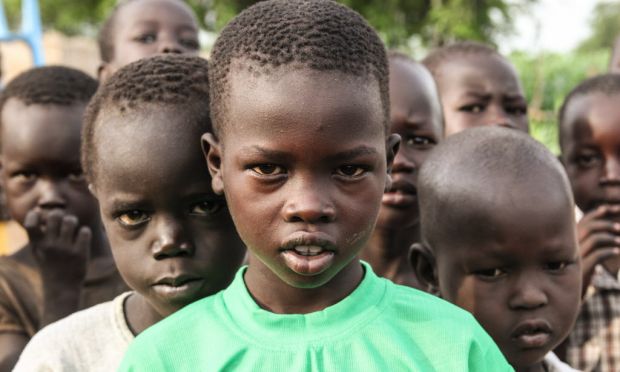 What is happening? 
Political conflict, inter-communal violence, land disputes and continuous cattle raids have led to nearly four years of violence in South Sudan.
The current South Sudan conflict sparked in December 2013 over a political dispute. An 'internal clash' was confined to Juba, the capital city of South Sudan. This clash turned into a full-blown conflict, with brutal violence spreading to the northeast of the country in the Greater Upper Nile area. 
In 2015, a peace agreement was signed by both sides of the conflict. Violence was temporarily halted. In July 2016, another political clash occurred, igniting attacks throughout the entire country. 
Since then, thousands of homes have been destroyed, families have fled, and people been killed. 
Who are the worst affected?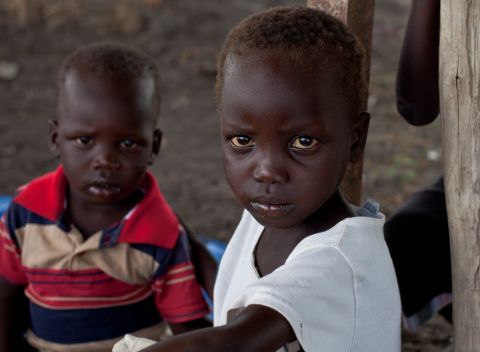 Children in South Sudan are witnessing humanity at its worst.  
As Uganda nears the 1-millionth refugee, the world must not forget about the other 3 million South Sudanese who have fled fighting. 
Attacks on villages have separated families. Children are running from gruesome scenes of violence and losing track of their mother and father, their brothers and sisters. 
Children are also being attacked during fights. Since 2013, UNICEF has documented: 
2,342 children killed or maimed
3,090 children abducted
1,130 children sexually assaulted
303 incidents of attacks on or military use of schools or hospitals
Reports suggest as many as 1 million children may need psychological intervention to process what they have experienced. 
Where are people going? 
South Sudan: 2 million have fled to stable communities & Protection of Civilian sites
Uganda: 1 million have fled to northern Uganda, where refugee families receive a plot of land
Other bordering countries: 1 million have fled to other neighbouring countries: Sudan, Ethiopia, Kenya, DRC and the Central African Republic 
What are some of the issues displaced people face? 
Living conditions within South Sudan are difficult. Those who are staying with relatives or more stable communities are constantly vigilant for further fighting.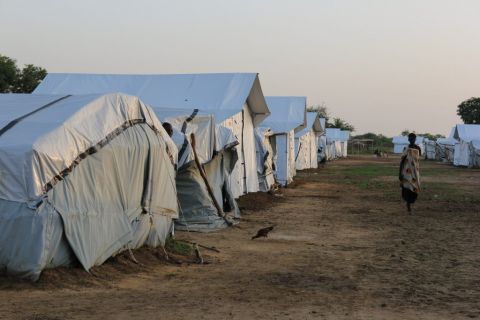 South Sudan's protection of civilian sites (above) are cramped, have poor sanitation and have little access to education or health services. 
In Uganda, refugees primarily rely on humanitarian assistance, despite being given their own land. Job opportunities are limited and refugees struggle to earn income. 
In Kenya, Ethiopia and Sudan, refugees remain in camp set-ups, where they too rely on humanitarian assistance and received rationed food, water and firewood. In those countries, refugees are not allowed to work beyond the borders of the camp. 
What are the issues displaced children face?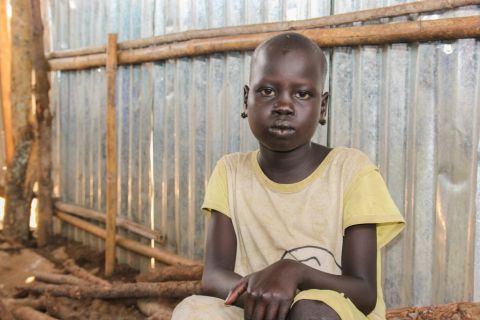 Many children are separated from their families.
Ten-year-old Negima (above) is one of the many children who has been separated from her family due to the conflict and lives in the UN's Protection of Civilians (POC) site in Juba. 
"I'm not happy," she tells World Vision staff. "I don't understand life and I don't know what to do here. All of my friends are back home, but my parents sent me away to Juba. I know it is safer here, but I miss my family."
Others have experienced brutal violence. 
In Uganda, South Sudanese children like 16-year-old Zaida* (below) are struggling to deal with the trauma that occurred while trying to escape their homeland.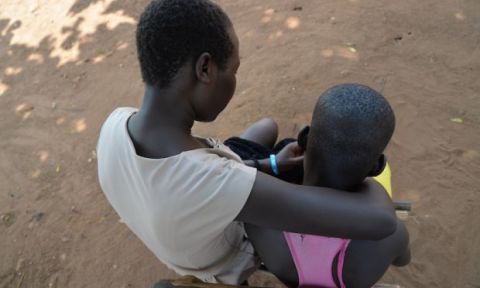 "The men pulled out their pistols and asked us to keep quiet. Three of them walked away with my sister until I could not see them. One remained, pointed the gun at me and asked me to undress. He raped me," Zaida says. 
Still others face continuing hostilities that spill over from the conflict. 
Fifteen-year-old Gat Luak (below) remembers arriving in Kakuma and being robbed by people from another community.
"They took all we had and left us without anything. They told us that you should give us the mattress or we are going to kill you. I told my elder brother let us give it to them. It is you alone and your life that we need to save," Gat Luak says.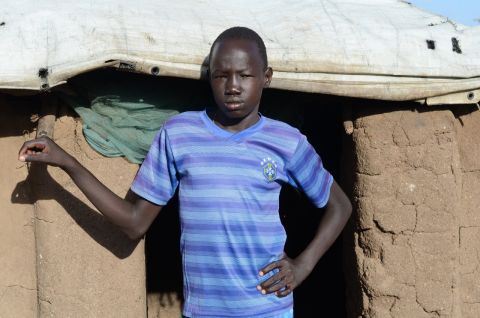 What is World Vision doing? 
In South Sudan, World Vision has provided food assistance to almost 1 million individuals in 2017, including people in the POC site in Juba, along with a POC site in Malakal, in the north of the country. Several other activities in POCs are providing children get an education and develop conflict resolution skills. 
In Uganda, child protection and food distribution have been a focus of World Vision's work with refugees. Peace clubs, child-friendly spaces, foster families and counseling are crucial programmes aimed to help children.
World Vision is also distributing food assistance, providing clean water and helping caregivers develop ways to earn an income in Uganda.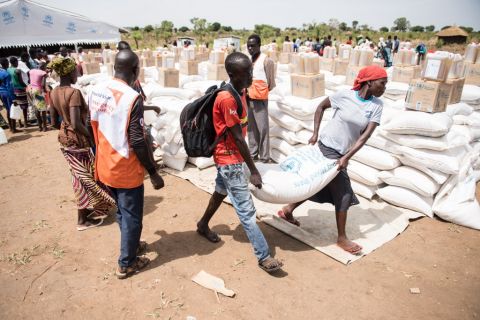 In Kenya, World Vision is distributing food assistance to Kenya's largest refugee settlement in Kakuma. The organization has also drilled boreholes, established schools for refugees and has ongoing peacebuilding programmes to create safer communities. 
In Ethiopia, World Vision is providing refugees with clean water, ensuring children get an education and helping families develop skills to earn an income. 
What needs to be done? 
"The fighting needs to end. We're urging all to come to a peaceful resolution to the conflict. The country must start rebuilding and tackling the urgent situation its children face, so that they, and the nation, can reach their potential," says Perry Mansfield, World Vision's National Director in South Sudan. 
World Vision is urging stakeholders to work together more than ever before to facilitate peace and security throughout the country and to allow urgent and unimpeded access to humanitarian and development actors in the country to assist those in need.
Additional funding is also called for to assist in the humanitarian response. 
The 2017 Humanitarian Response Plan is asking for US $1.6 billion to reach the 5.4 million individuals considered most vulnerable requiring humanitarian and protection support in South Sudan. Unfortunately, only 51 percent of the total required has been funded, while the needs continue to grow by the day.  
 *name changed to protect identity
- photos from Stefanie Glinski, Simon Day, Moses Mukitale, Theodore Sam