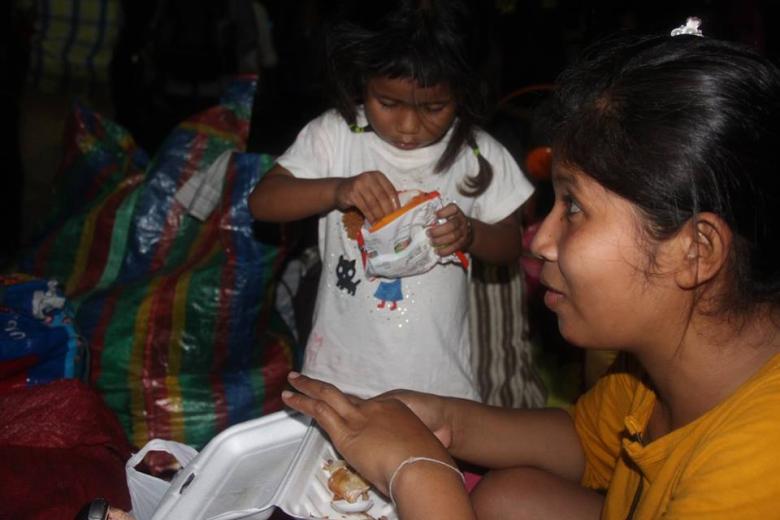 Mass Exodus Becomes Mass Re-Entry - Children at Risk Again
Tuesday, July 8, 2014
After a mass exodus last month, Cambodian workers are migrating back to Thailand en-masse, leading to safety concerns for young children travelling alongside their parents, says World Vision, one of the world's largest international aid agencies.
"In Cambodia, our staff working along the border are reporting groups of migrants travelling back into Thailand without waiting for legal documentation, thinking that the process would take a long time", says Jason Evans, National Director for World Vision in Cambodia. "Our major concern however, is for the children that are in tow - they are put at increased risk being taken into another country undocumented and unprotected".
"As an organisation dedicated to protecting the rights of children and ensuring their safety regardless of race and nationality, our main goal is to provide assistance to migrants and their families, especially the affected children," says Chitra Thumborisuth, National Director of World Vision Foundation of Thailand.
Cambodian children who go with their parents to work in Thailand, instead of living with grandparents or extended family in their community, become increasingly at-risk as they lack access to education, playful environments, nutritious food, and face potential separation from their parents.
"From our experience of responding to the mass exodus of migrants at Poi Pet border last month, we encountered many cases of lost children – children who could not find their parents as they exited from Thailand. If parents continue to migrate irregularly, children will continue to be separated from their parents", says Mr. Evans, adding that more education on safe migration is a must for pre-departing migrants and those who have already settled in Thailand.
"We see that the governments of Thailand and Cambodia have pledged to find solutions for migrants to cross borders legally.  All efforts need to be made to protect the safety of Cambodian workers and their families re-migrating to Thailand and expedite their regularization as legal migrant workers", says John Whan Yoon, Programme Manager for World Vision's End Trafficking In Persons Programme.
"Moreover, we are looking forward to seeing fruitful cooperation and more efficient and effective implementation of the Memorandum of Understanding (MoU) Against Trafficking in Persons between the two countries. This way, we can ensure that all migrants, especially those with vulnerable children, would not become victims of trafficking when they migrate to or from Thailand," says John.
Due to fears of a crackdown on illegal workers last month, at least 230,000 Cambodian labourers who were living in Thailand fled back to Cambodia. As the panic subsided, Cambodian workers are beginning to return to Thailand. The Thai military are posted at the district of Aranyaprathet in Sa Kaew province, which borders Cambodia, to facilitate the return of these foreign workers.