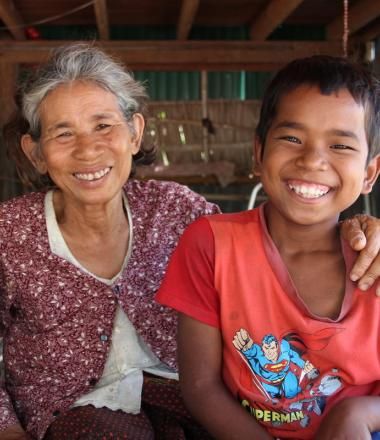 Our Work
Life in all its fullness
What We Do
Our core sectors cannot be achieved in isolation, addressing issues of poverty requires a multi-faceted approach. We work in a cross-section of areas to ensure communities benefit from change, in the long term. We combine; child protection, economic development, education and health and nutrition for lasting impact.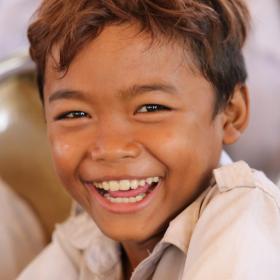 Child Protection
Children are vulnerable. We want to ensure all children are safe and free to enjoy their childhood.
At the core of what we do, we aim to implement measures to ensure children grow up in child safe families and communities. To do this we focus on prevention through positive community attitudes and behaviours and provide support for victims of abuse through community-based restorative care.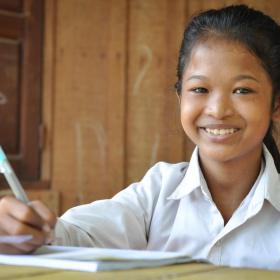 Education
Knowledge is power. Equipping children with the knowledge they need to thrive.
We're working to increase teaching quality and student's overall success in learning. We do this by addressing issues related to parental engagement to their child's education, access to learning resources and appropriate school facilities and teacher training.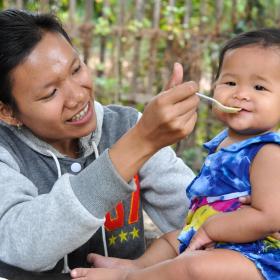 Nutrition
All children deserve to be healthy and happy.
We do this by providing families with access to seasonal crops all year around, training health workers to detect and treat malnutrition and educating caregivers and communities on how nutritious foods and hygienic health practices and immunisations will protect children against infection and disease contributing to their overall wellbeing.
How We Work
We use a holistic approach to development ensuring we tackle root causes to lift children, their families and community out of poverty. We do this in partnership with local stakeholders in order for children to live life in all its fullness.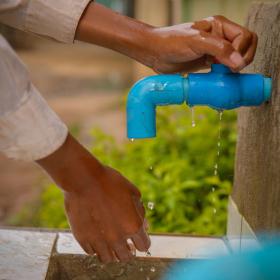 Water
Water is an essential life source
In 2018, we provided 38,564 children access to clean drinking water. Although each year children still die from water related diseases. That is why we are working hard to install more water treatment plants, boreholes and piping and taps. To ensure no child is at risk of fatality from water.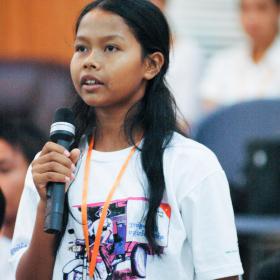 Youth
Youth are a driving force for development. We encourage youth to participate in programs to build their skills and confidence so they can change their world by making the communities better places to live.
Young people face many challenges which prevent them from reaching their potential. We provide opportunities to equip and empower youth to create a positive future for themselves and the people around them. We ensure young people are included in decision making at a local level and train them in life skills to prepare them for the future. We believe youth are valuable agents of social change and work to support them.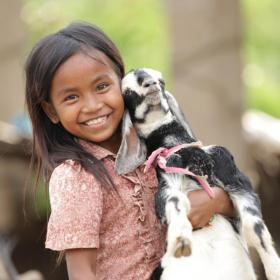 Economic Development
Children eat better food and attend school regularly when their family's livelihood is more secure and resilient. That's why we aim to empower a sense of hope for a better future by promoting food stability.
Over 60 years of experience globally has taught us that the best way to help children is to bring about change in their communities. Children thrive in environments which are supportive to their growth. That's why we invest in promoting equality, inclusiveness, and sustainable economic growth, so together we can help end extreme poverty and allow at-risk children to reach their full potential.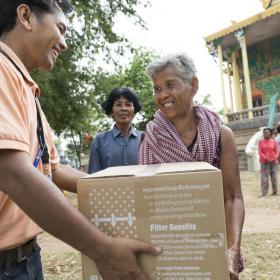 Disaster Response
When disaster strikes, we respond.
Our Disaster Management Unit comprises of technical staff coordinating disaster risk reduction and response through capacity building, strategy and programming. According to The World Risk Report Cambodia is the 8th most at risk countries for natural disasters and ranked 15th most exposed. Cambodia is susceptible to flooding, storms, and drought, that's why we're working with 181 schools in 46 communes to reduce the effects of disasters and equip communities with the tools to respond to disasters.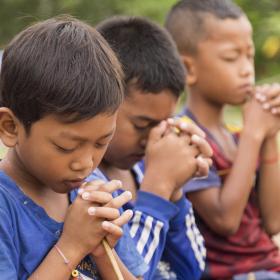 Faith and Development
We believe that everyone is created in God's image, and has a right to a safe, healthy, hopeful, fulfilling, and meaningful life.
We collaborate with people who share our values towards children: compassion, love, and mercy. Believing that God works through all people, we work with those who are like-minded from all faith backgrounds to reach the most vulnerable children in the most dangerous places.