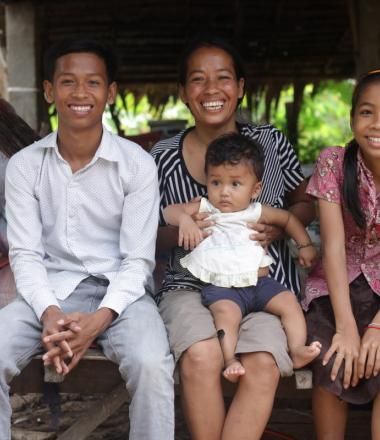 Protection and Participation
Young people are valuable agents of social change.

Children and adolescents are excellent agents of social change and should be considered valuable and active participants of communities. Their ideas and opinions are respected. We ensure to keep them safe and include them in decision making at a local level and train them in life skills to prepare them for the future.
children engaged in child protection training and programmes
of parents demonstrated increased knowledge in positive disciplining
Child Protection Committees across Cambodia
Commune Committees for Women and Children across Cambodia
Children are the most precious gift. They are also the most vulnerable to abuse, exploitation, neglect and other forms of violence. We want to ensure children are safe, by teaching communities to identify and report child abuse, work with survivors to help them recover. We also ensure young people are included in issues that affect them. When children are protected and supported the whole community benefits. A thriving society values all children, especially the most vulnerable, and upholds their human rights.
In Cambodia, significant numbers of children are vulnerable to abuse, exploitation, neglect and other forms of violence. Over 1.6 million children 5-17 years old are engaged in some form of child labour. The majority of which are believed to have been trafficked, 85 per cent of children migrating to Phnom Penh are seeking a job. At least 200 under-aged girls enter the sex industry each year. 
Street children and children living in institutions are also vulnerable. These issues are compounded by problems with inadequate social services where there can be just 1 district social worker to 25,000 people. Police enforcement and judicial systems in handling cases that involve children also impact the number of children being exploited.
We are increasing the communities' ability to advocate for and monitor the implementation of laws and policies designed to protect children. We are working to reduce gender-based violence and strengthening the mechanisms that allow children to have a voice at both community and national levels. 
Through our Protection and Participation programmes, World Vision contributes to the Cambodia Sustainable Development Goals of Reduced Inequalities (10) and Peace, Justice and Strong Institutions (16). Protecting children from abuse and exploitation also contributes to achieving the Rectangular strategy included in Cambodia's National Strategic Development Plan (NSDP) on the Development of Social Protection Systems. 
Protection and Participation Goal
Ensure children are protected from abuse, exploitation, neglect and other forms of violence and are empowered and equipped to create a positive future.
Protection and Participation Objectives
Ensuring families and communities understand children's rights
Making sure children live in safe communities with adequate places to play and develop
Making sure children are respected and allowed to participate in decisions that affect them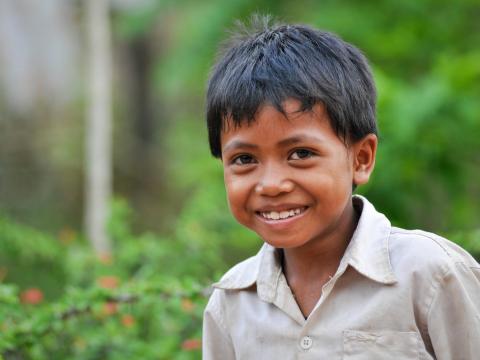 Our Approach
We recognize that effective protection of children requires a system of coordinated formal and informal elements working together to prevent and respond to abuse, neglect, exploitation and other forms of violence against children. 
We work with partners at different levels to strengthen the Cambodian child protection system with the aim of seeing greater prevention of abuse through positive community attitudes and behaviours, more effective protection of vulnerable children through community based mechanisms and child-focused policies and more profound restoration of survivors of abuse through community-based restorative care.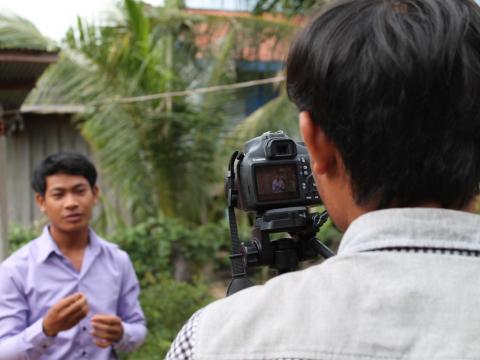 Our Approach
Through our work, we foster an environment where adults in the community provide mentorship and support to:
Use digital media in a way that inspires youth, helps them engage meaningfully in feedback and learning loops which drive awareness and improvement, and enables them to network to multiply their impact.

Encourage youth to be active participants in the development of their community by translating needs and issues into media that creates community discussions and enables tracking of progress.

Create sustainability by equipping young people to be responsive, connected citizens with the identity, capacity and confidence to make a difference.
5,457 children participated in Youth for Change Community Service Learning Projects