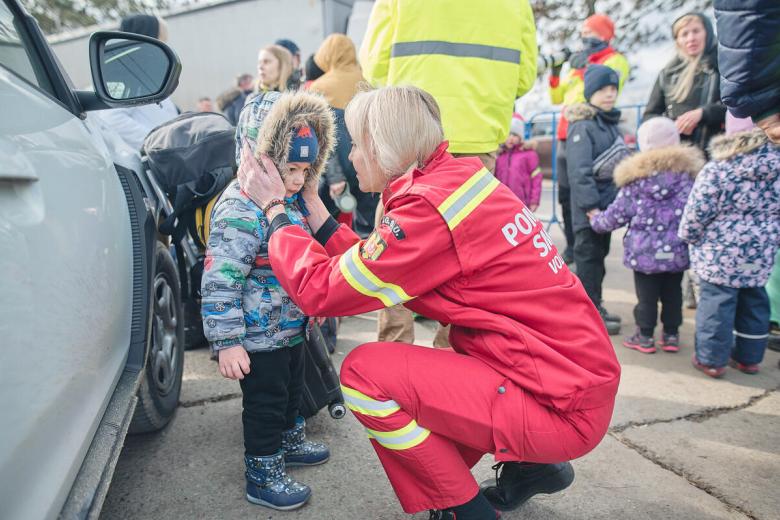 6 Global Catastrophes Kids Face in 2022 – And What You Can Do About It
Tuesday, March 29, 2022
Reading the news right now takes fortitude. Conflict, forced displacement, COVID-19, climate change: children growing up in 2022 -- especially those living in the world's toughest places -- are up against some of the biggest challenges of this generation. A confluence of factors has created a perfect storm of catastrophes, and they are putting children's lives and futures at risk all around the world.
Here are six global-scale catastrophes kids are facing in 2022:
Conflict and its complexities
With conflicts currently playing out in Ukraine, Ethiopia, Yemen and too many other places, the consequences are devastating for children. Aside from the clear threats of injury or death, conflict also puts children at risk of a host of other less obvious, but incredibly damaging, impacts that can cripple their wellbeing for years to come: trauma, lack of essentials including food, water, shelter and medical care, disruption of education, forced displacement, and loss of or separation from family members, pushing children into situations of extreme vulnerability. When people are forced to flee conflict, many of these impacts can also affect children in the host communities that displaced people run to, many of whom already live in vulnerable situations themselves.
Child sponsorship means children and their families don't face these threats alone. As we have for the past 70 years, World Vision is on the ground in the places where it's hardest to be a child, providing critical support and care. Right now, we are supporting Ukrainian refugees and populations feeling the impacts of the crisis throughout the region. We are delivering much-needed food and medical supplies to Ukraine, and providing refugees crossing the border with water, food, hygiene, child-friendly kits and psychological first aid. And we are working in conflict-affected communities around the world - from Myanmar to Democratic Republic of the Congo - to heal and build peace, protecting and empowering children to create a better future.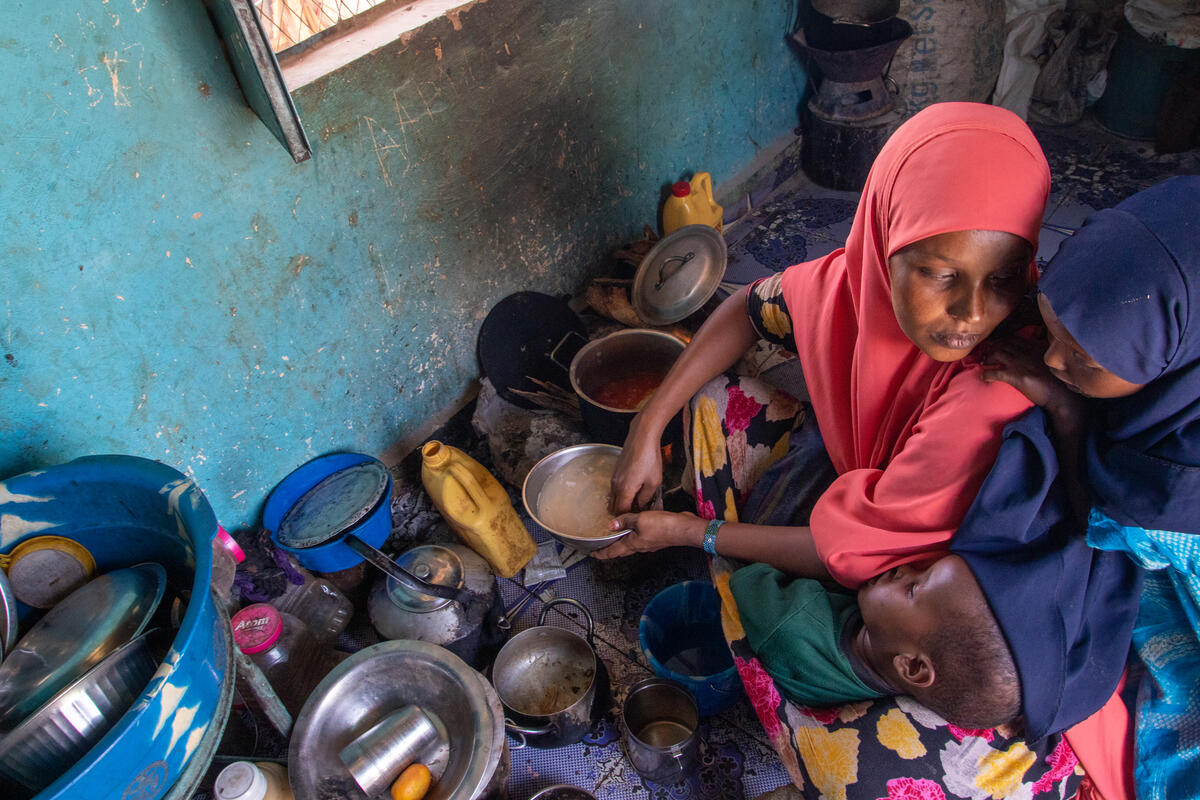 The global hunger crisis
The world is currently facing the worst hunger crisis of the century, with 45 million people in 43 countries teetering on the edge of familne. 274 million people are estimated to need humanitarian aid in 2022. The number of people at risk of famine is now 60 percent higher than before the COVID-19 pandemic - and with Russia and Ukraine producing a quarter of the world's wheat, unrest in the region is set to further threaten the world's food security.
World Vision's Out Of Time report found millions of parents and caregivers have lost incomes and jobs due to COVID-19. At the same time, the Price Shocks report found that food prices have reached the highest levels in a decade, putting decent food out of reach for millions. In conflict areas, crops, incomes and economic stability are some of the first casualties of war and the unrest in Ukraine is taking a global toll on prices of oil, gas and food. Children are the most vulnerable in this ballooning hunger crisis. They have much greater needs for nutrients and become undernourished much faster than adults. Children are also at a much higher risk of dying from diseases and undernutrition associated with hunger.
Child sponsors and World Vision donors all around the world have stepped into the breach to help communities help each other. In emergency contexts like Ukraine, Myanmar and Ethiopia we are providing emergency food supplies among other support. As part of our 70-country COVID-19 Emergency Response, more than 9.1 million people have been supported with emergency food supplies and vouchers and more than 325,000 parents, carers and young adults have been trained in new job skills to help them rebuild their livelihoods. Every day, all around the world, child sponsorship is helping families and communities to become more food secure, building resilience to the shocks of events like conflict, drought and other disasters, as well as the ups and downs of life.
The silent rise of violence, abuse and exploitation
The economic effects of conflict, COVID-19 and the global hunger crisis means many families are taking desperate measures to put food on the table. More children are being thrust into dangerous situations, like being sent to work, begging or even to be married off while they are still a child.
Compounding the risks, school closures because of conflict or the pandemic have taken many children away from their usual protective networks. 2020 saw the greatest surge in child marriage rates in the last 25 years, while global progress against child labour has stopped for the first time in decades. Calls to domestic violence hotlines have increased between 20 and 150 percent in some countries since the pandemic began. The upsurge of time spent online while classrooms are closed has also increased a different risk for children. For example in the Philippines the number of cases of online sexual abuse and exploitation increased by 2.5 times in the first three months of COVID-19 quarantines in the Philippines.
Thanks to child sponsors and World Vision's emergency responses, at-risk children have a team of people helping to protect them. Psychological first aid, support for children and families and advocacy towards safeguards for children are a critical part of our response in conflict areas. Through our COVID-19 Emergency Response, 1.8 million children have participated in life-changing child protection activities. Approximately 200,000 community leaders and members have been trained on how to strengthen child protection in their communities, tackling short-term issues but also the long-term impacts like how child marriage can affect girls and their whole communities for life. Even when disaster isn't at the door, we are protecting children through child sponsorship, monitoring children's wellbeing and safety and advocating for stronger child protection laws, systems and practices at all levels.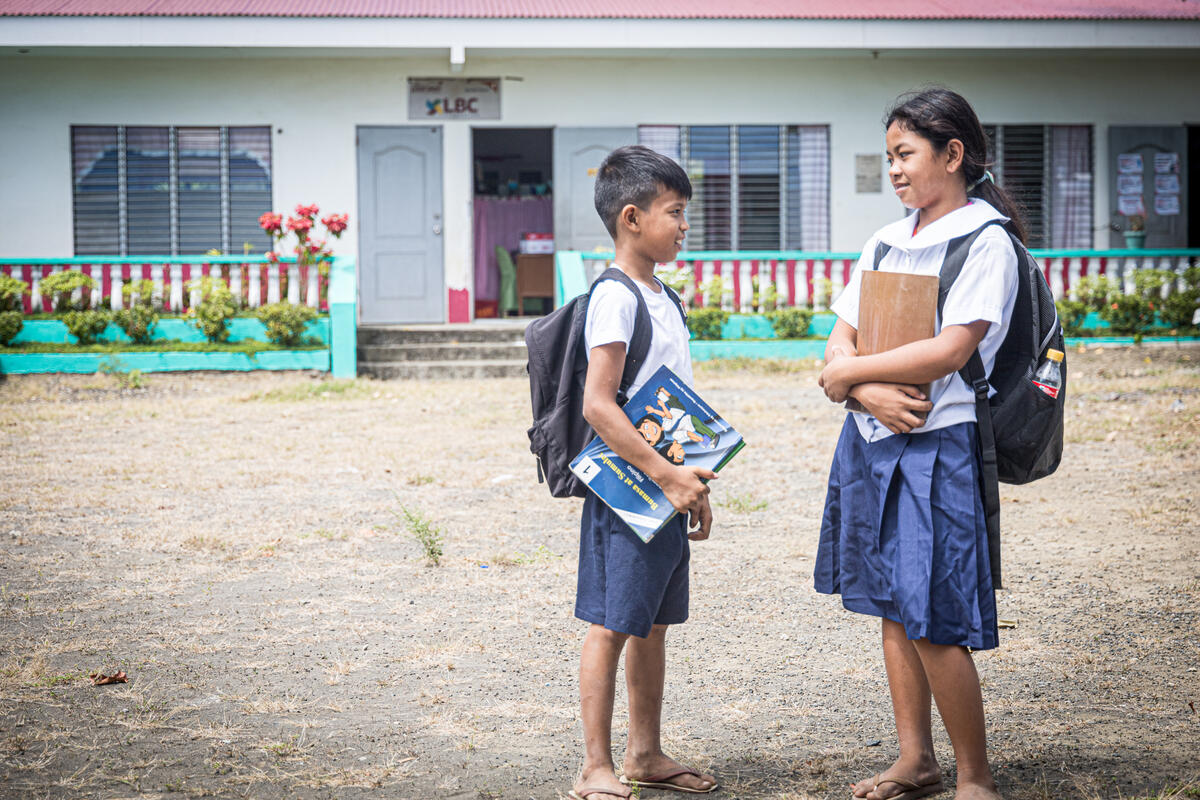 Interrupted and lost education
Around the world, more than 25 million children have missed out on school because of conflict. Right now, many children in conflict areas like Ukraine, Ethiopia, Myanmar and more are being denied the chance to learn and build opportunities for the future. But it's not just a problem in conflict zones. More than 1.2 billion children in 186 countries were forced out of classrooms by the COVID pandemic. Kids almost everywhere have spent weeks or even months out of class over the last two years, and some are still yet to return. Some were able to continue studying during that time thanks to online learning, but many children who already faced challenges to get to school lacked the devices, internet access or support they needed to participate in remote education, further widening the inequality gap in education.
A 2021 World Vision report found that 10 years of conflict in Syria have cost the country over US$1.2 trillion. Even worse than the financial loss is the fact that an entire generation of Syrians is on the brink of being trapped in a cycle of poverty and violence if the conflict does not end.
The State of the Global Education Crisis report estimates today's students risk losing $US17 trillion in lifetime earnings – about 14 percent of today's global GDP – as a result of COVID-19 related school closures and economic shocks alone. Kids living in developing countries have been the hardest hit. According to the report, an estimated 70 percent of children in low- and middle-income countries could be classified as living in learning poverty, unable to read a simple text by age 10.
Together with local teachers and communities, child sponsors and World Vision donors have helped children in 70 countries keep learning throughout the COVID-19 pandemic, distributing more than 2 million locally adapted packs of education materials, and providing over 75,000 teachers with training to help them upskill quickly for remote or interrupted learning - and the work continues. Right now, World Vision is moving to set up child-friendly spaces where children displaced by the conflict in Ukraine can play safely and receive psychosocial support, and to provide kids with educational activity packs to help bridge the gap until they can resume school again.
Deprioritised general health
Though tragedies like war and natural disasters are a clear threat to children's safety, the leading cause of death in children under five remains infectious disease. When countries are in conflict, or scrambling to save lives from COVID-19, many other health priorities like vaccinations take a backseat, especially in countries where health systems already face significant resourcing and staffing challenges. World Vision's Aftershocks report estimated that as many as 30 million children's lives were at risk from secondary health impacts caused by a lack of childhood immunisations like diphtheria, tetanus and pertussis, as well as increased levels of malnutrition and weaker management of malaria.
Powered by child sponsors, our development work helps children in the world's toughest places to get the healthcare they need to survive and thrive. When conflict or disasters strike, we are there to support the children and families affected - like those fleeing violence in Ukraine, and the communities who host them. We also help communities build stronger healthy systems and infrastructure for the future. Since the start of the pandemic, almost 25,000 medical facilities have received assistance from World Vision. Approximately 143,000 community handwashing stations and 144,000 water, sanitation and hygiene facilities have been built or rehabilitated. More than 273,000 community health workers have also been trained and equipped – creating an important community resource, able to provide critical frontline medical care long after the crisis.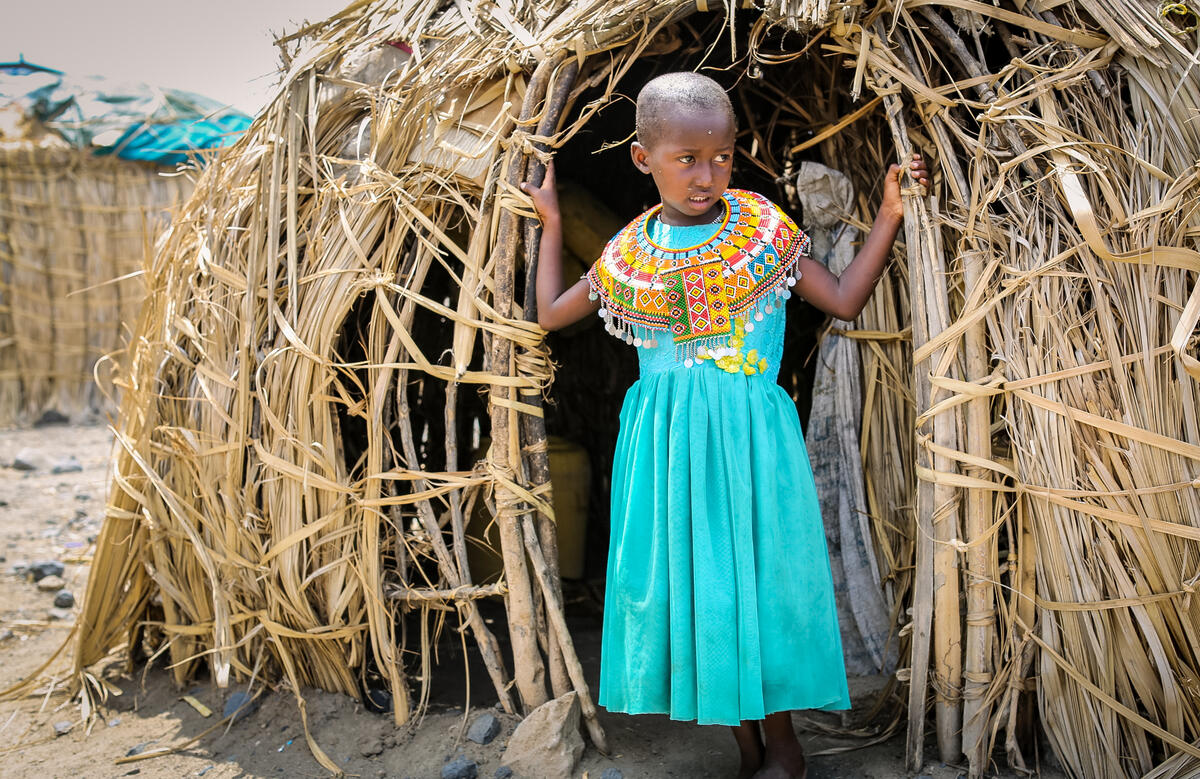 Climate change
The effects of climate change are continuing to send shock waves through communities and children's lives, even while conflict and COVID-19 dominate the news cycle. Climate change, along with economic instability and conflict, are major threat multipliers of hunger. World Vision's Climate Change, Hunger and Children's Futures report has found that climate change poses a direct threat to people's access to nutritious food. With an increase in extreme weather events like droughts, cyclones and flooding pushing food insecurity up for the first time in a decade, the report predicts that more than 300 million people will face acute food insecurity and hunger by 2030. For young children, any period without adequate nutrition can have life-long consequences – affecting their health, learning and income opportunities and robbing their community of their full potential. Climate change can be a trigger for a vicious cycle of poverty that risks worsening with every generation with catastrophic effects both locally and globally.
With so much at stake, World Vision is working to amplify the voices of the people most vulnerable to the effects of climate change. We joined the 40,000 delegates and 120 world leaders at the 2021 UN Climate Change Conference in Glasgow (COP26) - and took action at the grassroots level to build resilience to its threats. Despite the ongoing challenges of global disruptions like conflict and COVID-19, our projects continue. In sub-Saharan Africa and Asia, community partners are regenerating millions of hectares of degraded farmland with mass-scale tree restoration projects, and vulnerable communities have been helped to mitigate the effects of climate change on agriculture by drilling water bores, improving irrigation, providing farmers with drought-resistant seeds and providing them with training on water efficient, land-preserving agricultural techniques. Children and communities have also received training so they can be disaster ready and resilient.
Kids in 2022 face unprecedented threats to their lives and futures, but child sponsorship is providing support, assistance, empowerment, and resilience so children can survive today and face their future confidently. There have never been more reasons to sponsor a child today.