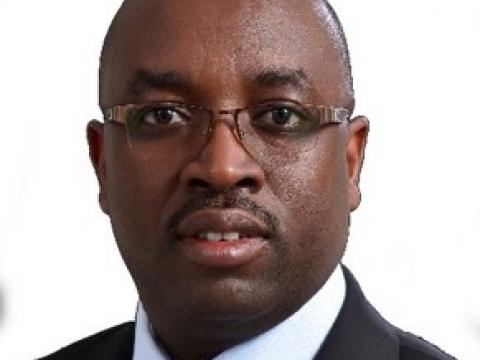 Dr Fungai Makoni, Regional WASH Director, East Africa
Dr Fungai Sexton Makoni, PhD, Msc is the Regional WASH Director at World Vision International. Dr Fungai S Makoni ,a programme management specialist, has worked in the WASH sector for the past 20 years leading programmes on water supply, sanitation and hygiene as well as environment related issues both for emergency and developmental projects. Fungai has passion for improving partnerships in WASH particularly with the private sector as vehicle for sustained WASH services that last.
He has been with World Vision for 2.3 years and in last 18 years Fungai has worked in several roles as Country Director/WASH Sector Leader of SNV Netherlands Development Organization South Sudan country Office (2013-2016), Programmes Manager ACF(Zimbabwe 2011-2012)as the Manager Research, Implementation and special projects of Institute of Water and Sanitation Development (IWSD 1999-2008: Zimbabwe), Medical Research officer (1995-1999), and Ministry of Health (Blair Research Institute; Zimbabwe. In addition, Fungai has worked as a Team Leader in various assignments, regionally and internationally and these countries include Zimbabwe, Mozambique, Malawi, Zambia, Philippines, Lesotho. Fungai also served as part time lecturer at the University of Zimbabwe and University of Venda and Free State, where he also supervised Masters and Honors students. Fungai holds PhD in Public Health and Wastewater management, Masters in public Health and BSc (Hons) in Biochemistry. Dr. Fungai has over 13 publications in name in globally accredited journals. Fungai is a golf enthusiast, and he plays as an amateur, and uses the opportunity for engagements with various stakeholders. As the Regional Program Director WASH, he provides strategic and technical support and partner engagements on WASH in the region supporting the 9 offices WV operates from.
Find Fungai: