Meet our Global Team

Tom Davis is the Global Sector Lead: Sustainable Health. Tom's current work is focused on providing global leadership within Sustainable Health for strategy, capacity building, emergency response, with responsibilty for improving program quality, and measuring program outcomes. Tom carries out public policy work in the area of maternal & child health and is responsible for representing World Vision in key international forums.Tom is the original developer of the Barrier Analysis method (which is part of Designing for Behavior Change) and was first developed in the Dominican Republic in 1990. He has also served as the chairman of the CORE Group's Community Health Network and the Food Security and Nutrition Network for 6 and half years which he helped developed. Tom is from Virginia but has lived in North Carolina for 25 years. He is married to Judy and they are blessed with two adult children. Tom also enjoys playing his guitar at his church.

Ray Norman is the Senior Director, overseeing operations for World Vision's global WASH program. Ray was raised in rural West Africa, the son of medical missionaries. His early career work spanned 15+ years in Africa and the Middle East, as a researcher and development specialist in the water and agricultural sectors – serving with Cornell University (Niger), Winrock International (Niger), Sultan Qaboos University (Oman) and the African Development Bank. In 1999 he joined World Vision International as the National Director in the Islamic Republic of Mauritania. He later served as Dean of the School of Science, Engineering and Health at Messiah College for 12 years, while continuing to intersect with World Vision in an advisory and consulting capacity. Over the years, he has also worked as a consultant to the U.S. Agency for International Development, the World Bank, the Millennium Challenge Corporation, and various other international NGOs – largely as an agricultural and water management specialist. He returned to World Vision International in 2015 in a full-time role as the Director for Faith Leadership for their Water, Sanitation and Hygiene (WASH) programs. He also maintains an appointment as a Scholar-in-Residence at Messiah College. Ray holds a PhD in Agricultural and Biological Engineering from Cornell University. He is married to Hélène (a French national) and has two adult children, Nathaniel and Hannah. Ray and his wife are members of Living Water Community Church in Harrisburg, PA – an inner-city, multi-ethnic church that works to bring justice and hope to the urban communities it serves.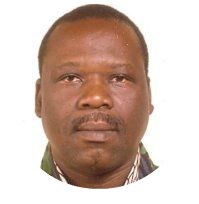 Samuel Diarra is the Technical Director of WASH Operations for WVI. He is a water and sanitation specialist with 25 years' experience in diverse branches related to WASH, such as community water supply, hygiene and sanitation, surface water and groundwater studies, community mobilization, education and sensitization. His main areas of expertise are rural water supply in sub-Saharan Africa, particularly groundwater development surface water management, sustainability of water and sanitation interventions, hygiene promotion and environmental sanitation, project and programme design, implementation, monitoring and evaluation. Most recently, Samuel serves as the director of the expanded WASH learning centre in West Africa. Samuel previously worked for Mali Government over 14 years in water sector development. He joined World Vision in 2002 as Mali Rural Water Project.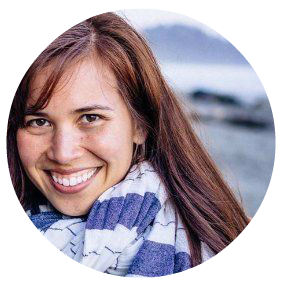 Ashley Labat is the WASH Monitoring and Evaluation (M&E) Specialist for WVI. She has been with World Vision for more than five years. Ashley has a deep passion for information and technology and works to ensure that World Vision's WASH work is measured and evaluated effectively. She has developed a standard monitoring framework for World Vision's Global WASH Program, the roll-out of Continuous Quality Improvement projects in West Africa, and collaboration with The Water Institute at the University of North Carolina on World Vision's future WASH evaluation strategy. Ashley is married to her husband Nate. They both originate from California, but live in the Seattle area.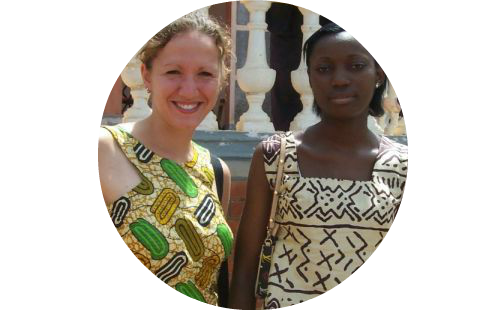 Kristie Urich is the WASH Knowledge Management and Capabilities Manager for World Vision International. Her role is to coordinate sharing and learning between WASH practitioners at World Vision and to help facilitate World Vision's contribution to the global body of WASH knowledge. She has worked with World Vision since 2006 and has experience in advocacy, communications and public health. Prior to World Vision, she served in Cameroon as a health, water and sanitation volunteer with the US Peace Corps for two years. She resides in Washington State, USA, with her husband and two small children.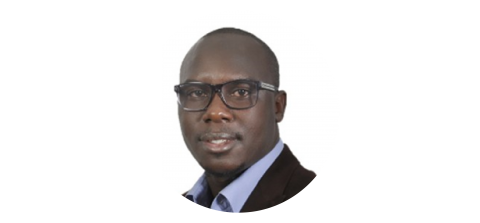 Godfrey Mawaa is the West Africa WASH Director of the WARO Dakar office. Godfrey is joining WARO from his current role with World Vision as Emergency WASH Advisor, where he is leading the Humanitarian WASH portfolio of the Global Centre Disaster Management team. Godfrey is a Water and Environmental engineer by training and profession, with vast experience in the WASH sector having worked with several INGO's in Kenya, Uganda, South Sudan, Ethiopia, Eritrea, Mozambique and Greece. He has worked with Oxfam GB, International Rescue Committee, Practical Action – ITDG, HEKS (Swiss Church Aid) and Samaritan's Purse in various capacities. With World Vision, he has been deployed in Niger, Chad, Somaliland and Bangladesh where he has supported the Myanmar-Bangladesh refugee response from September 2017. Godfrey has been representing WVI in the Global WASH Cluster, where he has been advocating for World Vision's position as a lead organization in the WASH Sector. He has been involved in ensuring that World Vision participates in the key Technical Working groups of the Global WASH Cluster (WASH Quality Assurance & WASH and Research) and in strengthening of the National WASH coordination platforms/clusters. He holds a Master of Arts degree in Development Studies from the University of South Africa. He is also pursuing a second Master degree in Water and Waste Engineering at Water Engineering and Development Centre (WEDC) - Loughborough University. Godfrey is married and has three children, 2 boys (1 month and 6 years old) and 1 girl (2 years old). He currently lives in Nairobi with his family, they fellowship at the Don Bosco Shrine, in Nairobi, Kenya.

Dr. Emmanuel Opong, is the Regional Director, WASH and Learning Centres, for World Vision's Southern Africa Region. WV Southern Africa Region, has been working with World Vision for 29 years. He provides leadership and management for both the SAR WASH programmes and four learning centres –Health, Nutrition and HIV/AIDS, Education, Christian Commitments, and Food Security and Economic Development. He is based in Lusaka, Zambia. Emmanuel's childhood experiences in Ghana, together with his early post-secondary and graduate education, influenced his interest in water issues. Growing up in a small village, he spent six hours each day searching for water from a 25-foot deep well. Several young friends lost their lives by falling into the well or from water-related diseases, such as diarrhoea. This is why he's passionate about the issues of WASH. He holds a Ph.D. and two masters' degrees in Psychology and International Development, and Post-Graduate diplomas in WASH and Health Education. He started his profession as a trained Registered Nurse.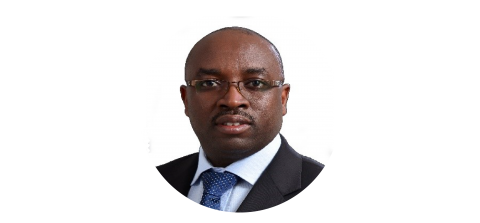 Dr. Fungai S. Makoni is the Regional Program Director WASH of World Vision East Africa (EARO). Fungai has worked in the WASH sector for the past 20 years with special focus on programme development and management especially with water supply, sanitation and hygiene as well as environment related issues both for emergency and developmental projects. Fungai has passion to improving partnerships in WASH particularly with the private sector as vehicle for sustained WASH services that last. In last 18 years Fungai has worked in several roles as follows: Country Director/WASH Sector Leader of SNV Netherlands Development Organization South Sudan country Office (2013-2016), Programmes Manager ACF(Zimbabwe 2011-2012) and as the Manager Research, Implementation and special projects of Institute of Water and Sanitation Development (IWSD 1999-2008: Zimbabwe), Medical Research officer (1995-1999): Ministry of Health (Blair Research Institute; Zimbabwe. In addition, Fungai has worked as a Team Leader in various assignments, regionally and internationally and these countries include Zimbabwe, Mozambique, Malawi, Zambia, Philippines, Lesotho. Fungai also served as part time lecturer at the University of Zimbabwe and University of Venda and Free State, where he also supervised Masters and Honours students.Fungai holds PhD in Public Health and Wastewater management, Masters in public Health and BSc (Hons) in Biochemistry. Dr. Fungai has over 13 publications in name in globally accredited journals. Fungai is married to Idah are blessed with 5 children (twins and 3 adults children) and they worship as St Francis Anglican Parish in Karen. Prior moving to Kenya, Fungai served as church warden for St Francis of Assis Parish Waterfalls in Zimbabwe. Fungai is a golf enthusiast, and he plays as an amateur, and uses the opportunity for engagements with various stakeholders. As the Regional Program Director WASH, he provides strategic and technical support and partner engagements on WASH in the region supporting the 9 offices WV operates from.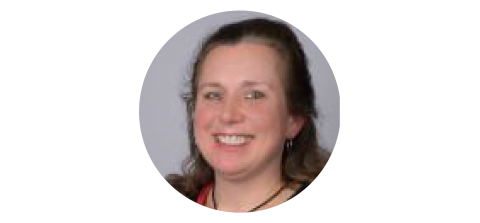 Marielle Snel is a Regional Water, Sanitation and Hygiene (WASH) advisor for World Vision based in Cyprus focusing on the Middle East region. Before joining World Vision, she worked at IRC- International Water and Sanitation Center in the Netherlands, WEDC at Loughborough University in the UK and as a WASH consultant. Her twenty years of experience in WASH has been mainly in Africa and Asia and now the Middle East. She did her Masters in urban and regional planning in the USA and her Ph.D research degree on urban municipal services in India at the University of Sussex, the UK. In her recent role, she is focusing on the different phases of WASH from humanitarian to long term sustainable WASH planning in the Middle East region. In her current role, she is also focusing on the role of water conservation through World Vision's (WV) WASH schemes through the perspective of national (and regional) policies, strategies and activities that are currently in place in trying to sustain the management of natural resource fresh water, to protect the water environment, and to meet the current and future human demand for water in the ME areas. This has specifically entailed reflecting on many key WV water conservation schemes such as rain water harvesting, water conservation in groundwater resources, to name a few, that are currently found in WV projects/programmes operating in this Middle East region.