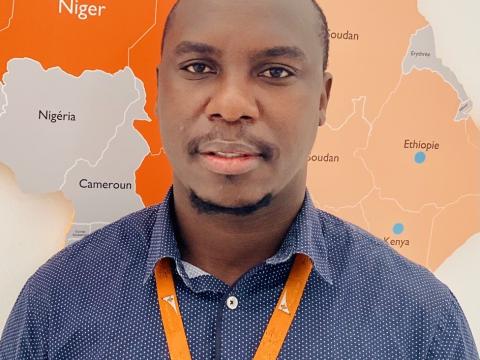 Godfrey Mawaa, Regional WASH Director, West Africa
Godfrey Mawaa, PgD, MA is the Regional Water, Sanitation & Hygiene (WASH) Director for World Vision West Africa Regional Office. Godfrey has been with World Vision International for 3 years and is a trained Water and Sanitation Engineer with over 13 years progressive experience leading and managing WASH programs in senior managerial positions with International Non-governmental organizations. He also has experience in development and fragile contexts works in Kenya, South Sudan, Uganda, Ethiopia, Eritrea, Mozambique, Liberia, Niger, Ghana, Senegal, Mali, Sierra Leone, Mauritania, Chad and Central African Republic. Other emergency experience in Bangladesh (Rohingya Response) and Greece (European Refugee Response).
Godfrey holds a Master of Arts Development Studies, University of South Africa (UNISA), and a Postgraduate Diploma, International Water Law and the Law of Transboundary Aquifers, University of Geneva (UNIGE).
His areas of expertise include:
Municipal water supply and sewerage systems/ Urban & Rural water supply networks
Emergency Water Supply, Sanitation and Hygiene (WASH)
Infrastructure Engineering, Sanitary Engineering
Disaster Assistance Response and Management / Emergency Response and Relief
Disaster Risk Reduction/ Mitigation/Management
Environmental Health, prevention and disease control.
Find Godfrey: